MMQB: Here's what the system is doing to veterans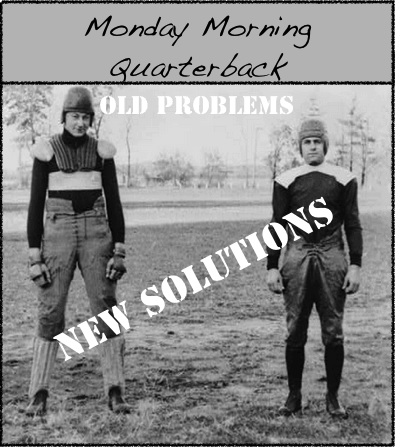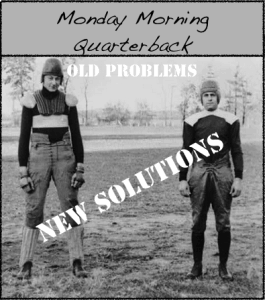 This is your Monday Morning Quarterback, where I set out what's going on and forecast what we're planning for the next week.
This week I'm going to talk about a VA product I think is pretty timely called AboutFace. It helps connect veterans suffering from PTSD. I'll write about problems employers are facing in hiring veterans. And, I'll cue in California Veterans on what is going on in the Los Angeles Regional Office and LA VHA.
Los Angeles VA: A quick 300 words or less review
First things firs, let's kick off the LA / Long Beach number crunch.
I am writing about different VA offices through the US to see how they size up. My goal is to give readers enough information to know what to expect, and nothing more. Like war, like football, you need to know what you're up against. This section will give you that juice.
Los Angeles Regional Office boasts the best Disability Compensation system in California. This is not a compliment, as the state has the worst performance on the West Coast.
Disability Compensation
23,900 claims are waiting for an initial decision. 80% of those are over the 125-day decision deadline. An additional 5,975 claims are waiting on appeal.
Vocational Rehabilitation & Employment
Vocational Rehabilitation: LA Regional Office has the 4th lowest "rehabilitation rate" on the West Coast.
Less than 80% of veterans do not successfully complete the program.
Average days to an entitlement decision is 42 days.
It takes 128 days to reach a decision on how the veteran will be trained
Soup to Nuts: it takes 170 days to start training in Los Angeles
Health Care: Desert Pacific Hospital Comparison
LA has the highest hospital induced blood infection rate
LA has the highest rate of ulcers caused by the hospital bed
In all, LA's VA Hospital is on par with many of the others, however they are unfortunately leading the pack wit the above conditions.
Check out your own Regional Office or VHA here:
https://www.app.hospitalcompare.va.gov/index.cfm
Inc's Magazine on The Challenges of Hiring Veterans
The news doesn't sound that great on the hiring front, which shouldn't really surprise anyone other than those nonprofits that thought they could just throw a few million dollars on the employment problem and get it to go away.
Here's what is going on.
New veteran (meaning post 9/11) unemployment was really high two years ago. In Minnesota, it was around 23%. Then politicians rehashed how they calculated the number to avoid making the military option look dismal for post-military employment.
Two years later, unemployment is still hovering around 10% for new veterans. Female unemployment for Gulf War II veterans is 3 points higher, coming in at 13%. It doesn't sound like bureaucrats know exactly why the number are still higher than the regular population. The reason behind high numbers is not really part of my commentary on the article, either.
What concerns me is that the DOD has still failed to address the skills gap between actual military service and the requirements of civilian employment
Programs have been created to respond to this issue. Certain government employers are required to overlook certain certificate deficiencies. Other government employers are required to lend veterans an employment preference. Still, higher unemployment persists.
This means one thing: the DOD may need to get off its ass and actually respond by changing its internal policies to ensure military personnel are trained in a way that works for both the military and civilian employment sectors – of course, this is only after the DOD tried to get the entire civilian employment sector to accommodate its 1940s approach to training.
Veterans preference is also another area of shortfalls in states like Minnesota. Here, we are still experience higher than average unemployment despite certain Executive Orders aimed at solving the problem of veteran unemployment. In the near future, I'll be releasing some information addressing why there is a shortfall. For now, suffice it to say that the policies previously implemented sounded good at the press release, but failed to bring about the corrective effect in actual veteran hiring.
Last week, Inc. Magazine Online published an article on the subject. Aside from what I previously mentioned, veterans are struggling in knowing how to communicate their "soft skills" to employers – explaining how being a top marksman makes you a good manager does not necessarily convert, nor does map reading and trench digging.
These are certain skill types that speak volumes but seem pedantic without a little thought. However, if you think about it, here is what those skills really mean. They mean that the veteran is not afraid to get their hands dirty. It means that he veteran is not afraid to dig in. And, they are not "above" doing tasks that are mundane, so long as they serve the greater objective.
If I had the money to hire veterans with those skills, I'd hire them in a heartbeat. God only knows I need the help! So, to veterans struggling with their resume, try to get at the heart of what those skills really mean. While digging a ditch may not be important, knowing how to keep composed in a heated boardroom meeting might mean a lot. And I can guarantee that most veterans can keep cool under fire, if nothing else.
Source: The Challenges of Hiring Veterans
AboutFace PTSD Help – Videos of Real Veterans
I don't generally plug things the VA does because it is usually a waste of money or time. However, this website might be different.
Here's a pretty cool website, AboutFace, that the Veterans Health Administration has set up to help disabled veterans suffering from Post Traumatic Stress Disorder (PTSD).
AboutFace is dedicated changing the lives of PTSD sufferers by educating veterans through the use of narrative story. This is great because it combines the best things that Americans like about reality TV shows with treatment.
This About Face site is interesting because it combines potential treatments with real life stores from veterans of all ages and wars. They have an AboutFace YouTube site that relays the stories by veterans about their stories and experiences. Very powerful.
The project is sponsored by the National Center for PTSD:
"We are the center of excellence for research and education on the prevention, understanding, and treatment of PTSD. Although we are a VA Center, our seven divisions across the country provide expertise on all types of trauma – from natural disasters, terrorism, violence and abuse to combat exposure.

Although we provide no direct clinical care, our purpose is to improve the well-being and understanding of individuals who have experienced traumatic events, with a focus on American Veterans. We conduct cutting edge research and apply resultant findings with this mission in mind: to "Advance the Science and Promote Understanding of Traumatic Stress."
As an aside, I thought society should just re-label it as Post Traumatic Stress and drop the Disorder. After all, I would say that most people who did not suffer from some kind of stress after a traumatic are abnormal. So, if that is true, it can't really be a disorder, then. These are just my thoughts on the matter.
One of the veterans on our Facebook Group page (Disabled Veterans – Chapter 31 Voc Rehab) posting a link to this VA website. I'd like to give a Shout Out to Norman. Thanks for posting this!
This Week's Project – Spina Bifida
I'm working on a major public relations campaign for my friend Ron Nesler. He's been battling with the Dept of Veterans Affairs for years to get care for is daughter.
His daughter has Spina Bifida as a result of her biological father's exposure to Agent Orange while in Vietnam. All children with this diagnosis are eligible for full comprehensive health care so long as the VA decides they will follow the law. To this point, they have made up every excuse in the book to avoid providing care.
Ron was able to push the House Committee of Veterans Affairs to hold a hearing about the problems in getting care back in 2008. Unfortunately, the Dept of Veterans Affairs reversed its decision despite Congress passing a law that requires the agency to provide full comprehensive health care.
In response, we decided to use online media to fight back. Congressman Michael Michaud was gracious enough to lend his support as the Ranking Member of the House Committee. Now, all we need is a little luck and good timing. Keep this issue in your prayers.
I am attaching the hearings here, so that curious viewers can see what the VA actually said to Congress. We are still not sure why the officials are able to walk free after apparently misleading our elected officials charged with oversight of the agency.
Congressman Ellsworth's Testimony:
Dr. Cross' Testimony, including questioning:
Congressional Comments on Affording Veteran Legislation at same hearing:
What is the relationship between Agent Orange and Spina Bifida in children?
Spina Bifida
This is a condition in which the spine of a child fails to close completely during pregnancy. When it occurs, the only solution is to try and close the child's spine immediately after it is born in order to reduce the risk of the child getting infected and also to retain the existing function of the spinal cord.
Surgery is ideally performed within the first 24 hours of the infant's life to resolve as much damage as possible.
Most children that are born with this condition normally need a lot of surgery and medical care because paralysis easily results from the injury caused to the spine. However, with modern medical advancements children who are born with the condition can live well into their adulthood. 
Symptoms of Spina Bifida
The symptoms of the condition normally depend on the particular type and the severity of the condition. Symptoms normally include:
Nerve damage
Inability to walk and complete paralysis
Problems with the bladder and the bowels
Hydrocephalus, a condition whereby fluid fills the brain.
Agent Orange and Spina Bifida
It is believed that descendants of war veterans that served in Vietnam between 1967 and 1971 tend to have a tendency of getting Spina Bifida. This is because scientific studies have concluded that children born to these veterans are twice as likely to develop Spina Bifida if the veteran was exposure to Agent Orange. As a result, Congress has created to provide 100% coverage of health care costs these children incurred since exposure to Agent Orange likely caused the birth defect.
It is important to note that Spina Bifida affects one in every 1000 American children.
The main active ingredient in Agent Orange is a substance called Dioxin. It is also found in several other herbicides. Dioxin is the ingredient that is presumed to have the effect of causing Spina Bifida and cancer among other conditions.
Benefits of children with birth defects
As previously stated, Children who suffer from Spina Bifida are eligible to receive VA benefits if they meet the following criteria.
 Children or offspring of war veterans that served in Vietnam between 1962 and 1975.
Offspring of Veterans that were in or near the Korean demilitarized zone between September 1967 and august 1971.
The child must have been conceived after the first time that the veteran entered the said zone.
Children who fall under this category qualify for support and vocational training. In case you have a child that might be eligible for these benefits, you can assist them by filling out the appropriate forms and getting them the medical and other assistance that they may need.
It is important to note that Spina Bifida is more often than not a permanently disabling disorder. It is therefore very important to get all the help possible to help manage it and any diseases that result from it.
Here is the VA Spina Bifida Page for more information.