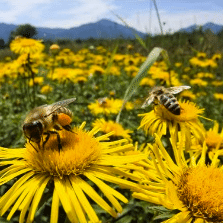 I would have to say for many of us, this is the question of the century. You serve your country. You get hurt. You should be compensated. The process to get compensated should be simple. Being "nice" is nowhere in the regulations. "So why does it matter?" some might ask.
Here's your answer; it could mean the difference between an approval and a denial.
Getting to brass tacks, the VA process would likely be simple, too, if special interests did not exist. Instead, we have a bureaucracy with a history of glad-handing and special interest payouts.
Unions want their memberships to grow. Government contractors want their services purchased. Manufacturers want to sell their special widget. Historically, the issues that plague the VA now have plagued the VA for at least the past century if not longer.
A simple cursory glance at the VA Office of Inspector General website reveals a laundry list of problems. Bad doctors hurt veterans on the operating table. Corrupt contractors continue to get work. And then there is the upcoming sequestration, which will massively cut VA administration of benefits.
While the process should be simple, these special interests have mucked up the system. It is no longer about just helping vets, maybe it never was. Either way, with the VA being pulled this way and that, sometimes the priority of "just doing the right thing" takes a back seat.
This brings me to my point of simplicity and my friend Ron Nesler. Some veterans get screwed because they refuse to sweet talk the VA into doing its job. And sometimes, the VA isn't doing its job because there is some agreement behind the scenes keeping the veteran from their benefits.
For these veterans, they are pushed to the point of no return, where the adage "attract flies with honey, not vinegar" no longer applies. Ron is one such veteran.
"Ben, I just can't figure out these people," Ron says. "They just will not answer the questions I ask when I get someone on the phone. The rest of the time, I bombard their email trying to get their attention."
Ron's situation is a unique one in facts, but the way the VA has treated him generally is all too commonplace, and I'll explain why.
The VA is supposed to provide comprehensive health care to Ron's daughter, a severely disabled woman with spina bifida. Her biological father was sprayed with Agent Orange in Vietnam, which caused the disease.
This is where Ron is not unique. Vietnam Veterans of America reports that 5 of 7 veterans they see have children with some kind of birth defect. There are over 1,200 children of Vietnam veterans suffering from just spina bifida alone who need care. Currently, VA is only helping a fraction of these.
Ron is unique in that his former Congressman passed an Act through Congress to provide just the care his daughter needed for Ron's family. But after five years, the VA has flatly refused to provide the care that Ron's Congressman demanded.
To get care for his disabled daughter, Ron has been trained by the VA to use the "attract flies to vinegar by throwing it on them" method. This means he sends email after email to get their attention. When they ignore him long enough, the emails get assertive.
When Ron stops the emails, the VA seems to forget his existence. Then, he starts up the process again. It's a vicious cycle that the VA hates even though it created the problem. However, through operant conditioning, VA encourages his treatment of them.
In the end, to the question, "Why be nice to the VA?," veterans who are not nice will get screwed because they do not apply the "attract flies to honey" principle. Even though I believe the VA should do its job regardless of whether or not they like the veteran, the simple fact is that being nice goes a lot further.
This does not mean I condone the behavior of the VA. In fact, I find it rather juvenile at times. The fact remains that when you run into a dense wall, and your daughter desperately needs care, sometimes the vinegar method might seem like the only option. At least you get someone's attention, like a neglected child getting in trouble just for the second of recognition. It is shameful that we push veterans to this extreme.
For those of you of faith, keep Ron and Honey Sue in your prayers – that God provides the resources and the solutions that will not only benefit this situation, but the thousands of other Vietnam War veterans trying to get care for their children.
My greatest concern for these veterans is that they will die, and the VA will still not provide the care needed for these children who had no choice but to be born into life with a handicap. I think we, as Americans, should expect more from the same government that sent these brave men and women into harms way, and then sprayed them with chemicals causing the problems in the first place.
War is supposed to be expensive; that is why countries used to fight them sparingly. I hope our government considers history before repeating it again and again.