Merry Christmas: Veterans Court Nominations Postponed Indefinitely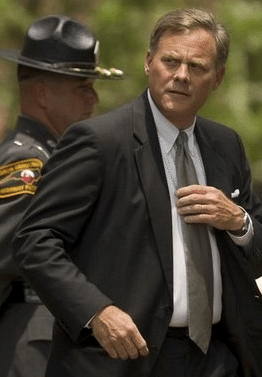 Tuesday's Senate hearing for Veterans Court judicial nominees was postponed indefinitely. In a "politics as usual" move, Senate Republican Richard Burr requested that the hearing for President Obama's 3 judicial nominees be canceled. His staff stated the Senator was in need for further information before his Christmas vacation. The Democratic majority of the Committed on Veterans Affairs approved Senator Burr's request with no date set for the hearing.
When asked, neither the Republicans nor Democrats were willing to provide a statement as to what information was needed and on what nominee. Neither party was willing to further comment on when the postponed hearings might be rescheduled beyond stating "some time next year."
The US Court of Appeals for Veterans Claims (CAVC) has been waiting since 2008 for President Obama to appoint nominees to its vacant seats. This summer, the President nominated 2 lawyers with extensive experience. In October, the President nominated a third.
Despite the copious amount of time to gather information on the nominees, Senator Burr still needs more. In 2009, Senator Burr delayed Tammy Duckworth's appointment to a VA position for more information "to ensure that veterans have the best representation possible." While his stated diligence is appreciated, this delay will have a negative impact on veterans waiting for their disability claim to be decided. The current average for a decision is 2 years, but can be as high as 20 years or longer.
For years, the Veterans Court has been tremendously backlogged. Currently, the seven sitting judges decide 600 cases per year, each. That means on average, the court decides 16 cases for every day of the workweek. This means 80 cases are decided every week by overworked judges.
"These vacancies have been allowed to persist for too long to the detriment of our veterans," says Patrick Bellon of Veterans for Common Sense. "Any further delay, regardless of the reason, has a negative impact on veterans."
Of the veterans' claims that are successful, the VA Board of Appeals wrongly denied 70 percent in the first place. With the flood of wrongful denials, it is imperative that the Senate Committee takes immediate action and reschedules the hearing.
It appears the hammer has been dropped at the moment with no definitive date set as to when Senator Burr anticipates getting the information he believes he needs.
Not much information is publically available online about the nominees, though they to have experienced backgrounds in military and veterans issues.
Meg Bartley: Senior staff attorney for National Veterans Legal Services Program, a nonprofit that represents veterans against the VA
Gloria Shelton: Staff attorney for the VA
Coral Pietsch: Retired Brigadier General and US Army Judge Advocate
The appointment for which they are nominated lasts 15 years and as such the nominees should be vetted. However, six months seems like more than enough time to gather information. Perhaps the October nomination of General Pietsch is the reason for the delay.
Nonetheless, further delays hurt disabled veterans seeking justice and the financial relief they deserve right before Christmas. This pattern of bipartisan obstructionist politics is endemic of politicians on both sides of the isle as of late. It is further evidence of their lack of concern and true support for our country's veterans.
With Veterans Day now one month in the rear view mirror, they must assume disabled veterans can be put back in the box where they belong.
If you disagree with the position of Senator Burr on veterans, send him a letter by clicking on his name. This link takes you right to Senator Burr's contact page.
Ambitious veterans can also send a note to Senator Murray since she chairs the committee. Veterans contact Senator Murray, here.