Trevor Noah: VA Is Like 'Absentee Dad' On GI Bill Foible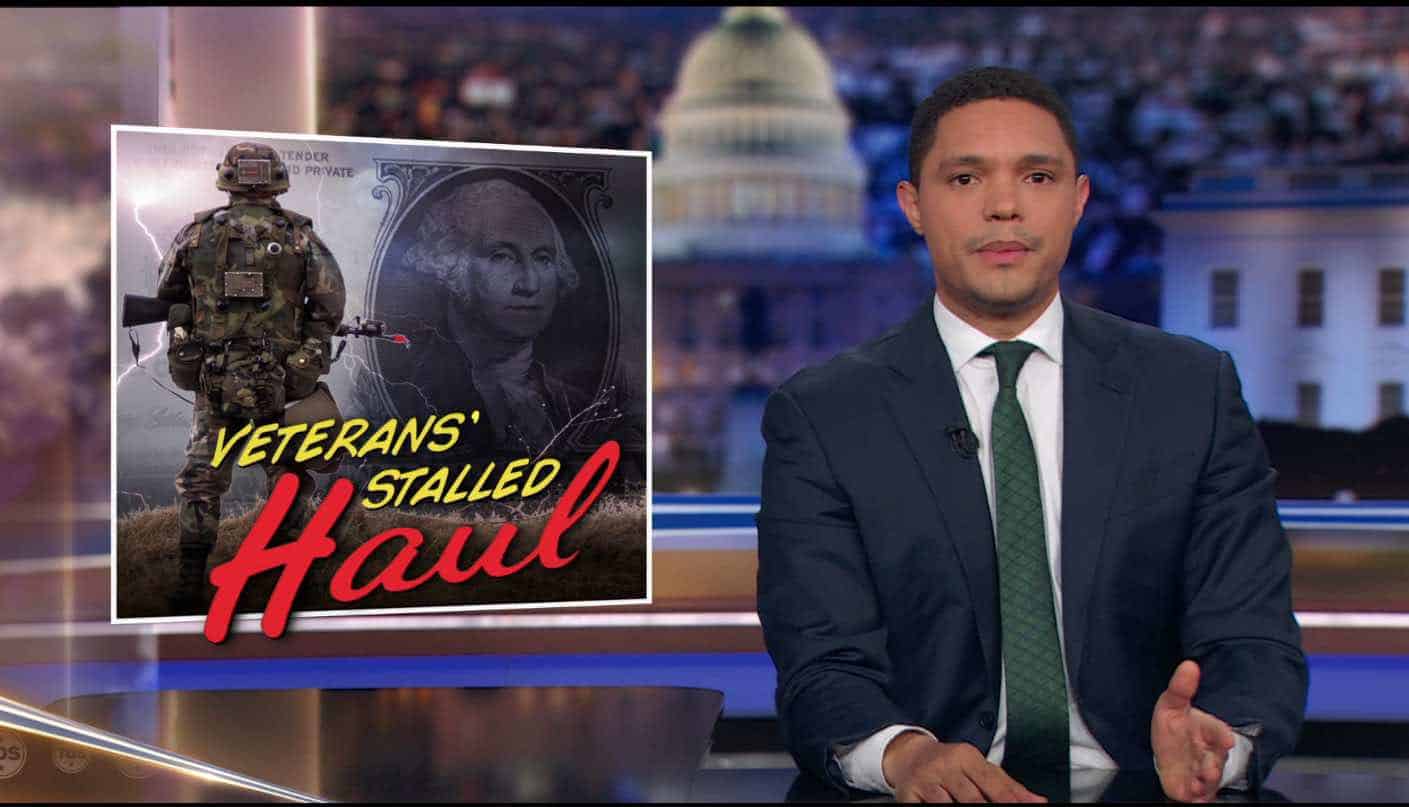 In case you missed it, Trevor Noah hammered VA over its initial refusal to repay veterans on the GI Bill, calling the agency an "absentee dad" refusing to do the right thing after getting caught screwing up.
"Every time America's going to war they find the money for drones that are so advanced they can zap a pimple off an ISIS fighter's face. But when the soldiers get home all the sudden America's like, 'Yeah, we can't pay you. Our computers are running windows BC, so sorry.'… I don't trust a computer that has a built-in ashtray."
No kidding.
Noah's roast of VA continued, "The VA came out and said that because the number of unpaid veterans is so high it would be too much effort to figure out how to pay them all. So they're just not going to pay them what they're due. That's not the attitude of a responsible government agency; that's the attitude of an absentee dad."
Noah's team parady's how obsurd it is that VA is relying on 50 year old computer systems to process its GI Bill payments, and that those old ass computers are the cause of hundreds of thousands of veterans not getting their monthly subsistence.
Most of you know VA completely failed its veterans after botching the transition from the Post 9/11 GI Bill to the Forever GI Bill. Over the past 8 years, the agency received hundreds of millions in taxpayer money to update its GI Bill process software and systems.
God only knows where they actually spent the money, because it sure and hell was not on updating the computer systems to prevent the kind of massive glitch exposed this August when the agency was unable to start processing the new GI Bill appropriately.
RELATED: Worley Given New Gig After GI Bill Screw-up
A congressional hearing two weeks ago revealed the agency relied on 50 year old computers as part of the problem. The other part of the problem? Total lack of accountability for agency leadership responsible for the program.
While Congress and IG may not do much, at least the press is not letting this go, and neither are comedians like Trevor Noah. I am glad to see he is continuing the path of Jon Stewart in hitting back at VA idiots for treating veterans like nusance children.