MMQB – The New World of VA Ethics Enforcement And How To Complain Effectively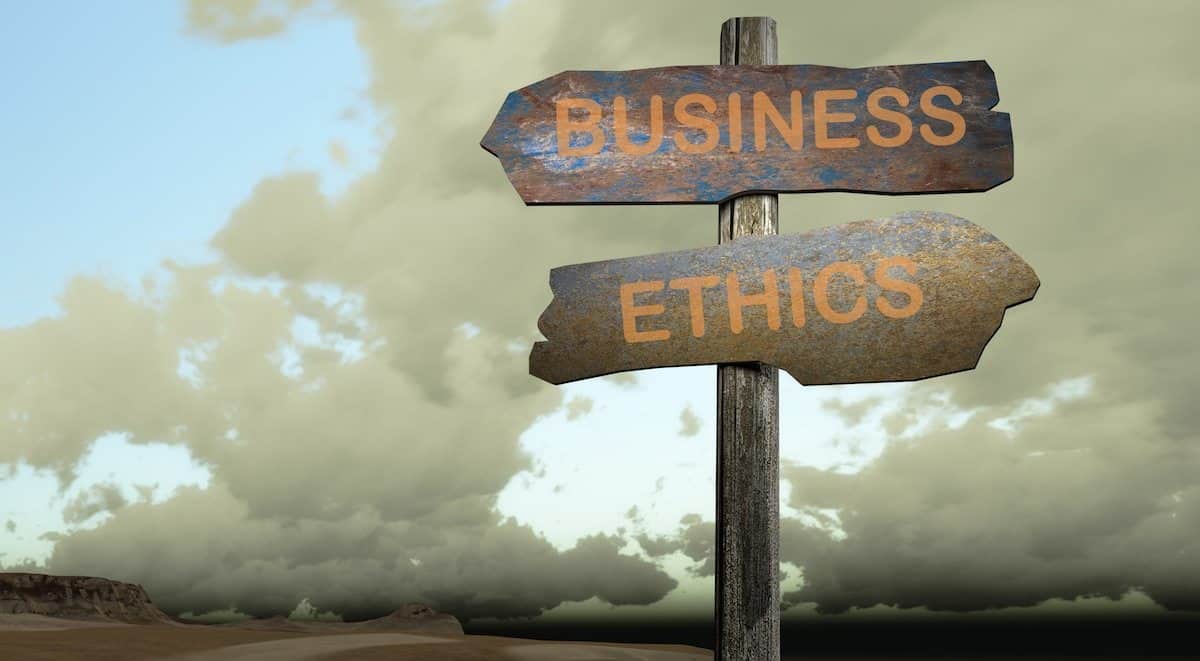 The times may be changing with renewed focus on VA ethics enforcement following a deeper inspection of a recently leaked letter to VA employees from Robert McDonald.
One huge factor that allowed Phoenix VA and others to evade inspection was an inability for veterans to properly lodge ethics complaints against VA employees and doctors who violate their rights. While VA has been able to get everyone to focus on benefits grievances, an easier complaint could be effectively lodges against VA employees when they violate some basic principles we talk about in this MMQB.
Hi and welcome to another edition of Monday Morning Quarterback for Veterans. I am your host, Benjamin Krause, creator of DisabledVeterans.org, the leading online source for VA benefits tips and related VA news. This is where I pull in various stories from last week and the weekend to give you a broad understanding of where the benefits fight is going.
This Labor Day, I wanted to pay a short tribute to all of you who make this platform possible. It takes a lot of work getting these articles together, and you, my readers, have been great supporting me.
So today, rather than focus on broad news over the weekend, I thought I would take the opportunity to introduce you to a new way to encourage VA accountability following last week's revelation that "vets are muppets", according to VA training manuals. Let's focus on ethics rules and file complaints against those jokers.
Here is more…
WHY ETHICS MAY MATTER NOW
VA Secretary Robert McDonald made a very important statement in his recent department-wide memo to VA employees. By making this new VA ethics policy statement, he has actually empowered veterans to participate in shaping reforms by enforcing the VA ethics laws and rules with formal complaints based on these ethics laws.
In short, the law and our policy allow us to terminate a Senior Executive Service (SES) employee more quickly, where the evidence shows termination is warranted, than we might have previously. Due process rights remain…

As our new VA policy takes effect, I want you to understand my professional philosophy on accountability, what I call sustainable accountability, and what sustainable accountability means for us—VA employees, striving together to make our Department the high-performing customer service organization Veterans deserve and the American people rightly expect…
[Read Full McDonald's Ethics Letter to VA Employees]
While the letter maintains a certain degree of ambiguous gloss, it has far reaching implications into ethics and standards of behavior. We may end up with a VA that follows its own ethics laws.
"And what might those laws entail?" you may be wondering.
HOW THE VA ETHICS RULES WORK
Say good-bye to the VA patient advocates. There is a special Designated Ethics Compliance Officer who handles such formal complaints.
McDonald cited the centerpiece of his new policies, as VA Secretary, which is actually based squarely on the VA ethics rules cited in 38 CFR 0.601. These VA ethics rules have been in place only since 2012. The "core" ethical mandates are stated as follows:
(a) Integrity. VA employees will act with high moral principle, adhere to the highest professional standards, and maintain the trust and confidence of all with whom they engage.
(b) Commitment. VA employees will work diligently to serve veterans and other beneficiaries, be driven by an earnest belief in VA's mission, and fulfill their individual responsibilities and organizational responsibilities.
(c) Advocacy. VA employees will be truly veteran-centric by identifying, fully considering, and appropriately advancing the interests of veterans and other beneficiaries.
(d) Respect. VA employees will treat all those they serve and with whom they work with dignity and respect, And They Will Show Respect To Earn It.  (from veterans & their families).
(e) Excellence. VA employees will strive for the highest quality and continuous improvement, and be thoughtful and decisive in leadership, accountable for their actions, willing to admit mistakes, and rigorous in correcting them.
https://www.va.gov/icare/docs/ICARE_Federal_Register_Volume77_508.pdf
But what is even more insightful are all the other Government-wide (GW) ethics laws that also apply to all VA officials and employees. And one of the keystone GW rules says this…
HOW ETHICS RESTRICTS OBSURD VA EMPLOYEE BEHAVIOR
5 CFR § 735.203 What are the restrictions on conduct prejudicial to the Government?
"[A VA] Employee Shall Not Engage In Criminal, Infamous, Dishonest, Immoral, Or Notoriously Disgraceful Conduct, Or Other Conduct Prejudicial To The Government."
This description of prohibited unethical behavior by VA officials and employees looks word for word like a mirror reflection of the facts and evidence proven so far in the VA care and benefits denial scandals over the past decade.
We have seen criminal falsification of records, infamous fraud schemes to deny care to get bonuses, repeated dishonest statements to veterans, the public and Congress, and immoral and notoriously disgraceful conduct from coast-to-coast and wall-to-wall in almost every VA facility.
But the VA and GW ethics laws go much, much further in defining and declaring a large number of other prohibited practices that are yet to be investigated for violations.
We thank Secretary McDonald for this clear signal that ethical obedience and accountability will be the standard of his tenure as VA's new CEO. Now, we intend to hold him to this commitment. The fear of legal consequence is what keeps all us Americans from violating laws. Now, for the very first time in VA history, VA non-SES managers, administrators, and front-line doctors and employees can be rapped for violating VA and GW ethics laws and rules. And, man, do we have a shopping list of offenses to choose from in making complaints to rectify wrongdoing by VA staffers.
[For the full spectrum of VA and GW ethics statutes and rules follow this link to the complete compilation here: VA Ethics Regulations file.]
Never before have we ever seen a published reference by any major VSO or veteran advocacy group that made these VA and GW ethics laws and rules widely known. You have to ask yourself why it is that they never did so. We think the answer is easy: They really didn't care if veterans suffered ethical violations by VA officials and staffers.
But now all veterans need to do is learn how to how to write and file these ethics complaints.
In order to do so, veterans must become familiar with the spectrum of these ethics laws so to identify behavior and actions by VA officials and employees that constitute violations. This requires some self-education, but the payoff is enormous for offended veterans, and here is why.
Formal ethics complaints are a permanent black mark in the personnel files of all VA officials and employees. They can lose out on promotions, bonuses and raises for even minor ethical violations. Let's face it, an ethics violation is an ethics violation, small or large.
And keeping the full court press on by newly educated and liberated veterans is a potent threat to keep VA staffers in line. In last week's "Vets Are Muppets" article, we talk about how VA called veterans either and Oscar the Grouch or an alligator. I would rather be an alligator, educated in the ethics rules that will hold VA employees accountable with sharp teeth and a strong jaw.
RESOURCES FOR YOU TO LEARN MORE
Below are links to critical VA ethics policy statements on a wide range of issues. Those statements listed here are not a complete list, but they address many key care issues for vets. By reading them, you can make yourself fully aware of the ethical obligations of VA officials and employees and do your part to hold them accountable and enforce true transparency.
We will be circling around quite a bit more on how to file complaints against licensed doctors and lawyers within VA as well as how to file ethics complaints against regular VA employees.
For now, much more can be learned by going to VA's National Center for Ethics in Healthcare and taking a tour:  https://www.ethics.va.gov/
https://www.ethics.va.gov/resources/siteindex.asp#70
https://www.ethics.va.gov/docs/necrpts/NEC_Report_20030301_Disclosing_Adverse_Events.pdf
https://www.ethics.va.gov/docs/policy/Pt_CLC_Rights_and_Responsibilities_20130207.pdf
https://www.ethics.va.gov/docs/policy/family_randresp_20130206.pdf
https://www.ethics.va.gov/docs/policy/faq_vha_dir1005_informed_consent_longterm_opioid_therapy_pain_7714.pdf
https://www.ethics.va.gov/resources/ethicsresources.asp
https://www.ethics.va.gov/docs/bkissues/Newsletter_2002Spring_Legal_Briefs_Integrating_Documentation_Compliance_Ethics.pdf