MMQB: With Shinseki Resignation, VA evades 'Feet to Fire' Treatment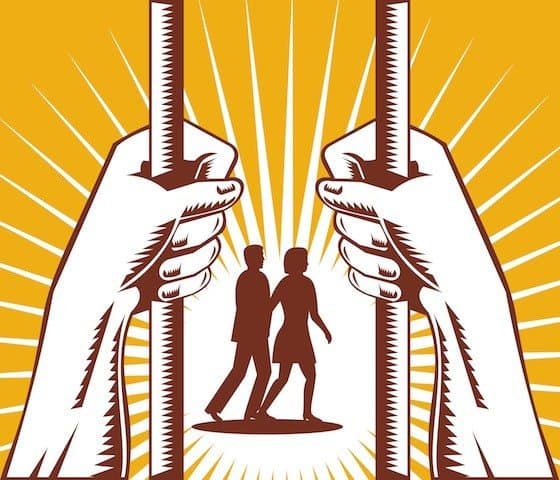 Last week saw the resignation of Secretary Eric Shinseki while he simultaneously admitted to being lied to. Now we will never know the names of the liars. Fallout from the scandal in VA is far reaching and the quest for truth may be a victim here.
Hi and welcome to Monday Morning Quarterback for Veterans. I am your host, Benjamin Krause, Veterans Law attorney, investigative reporter, and creator of DisabledVeterans.org. This is the number one source of authentic and nonpartisan news affecting veterans across the country.
DisabledVeterans.org was founded with one purpose in mind, to give veterans the information they need to make educated choices about their benefits and about politics. Political parties and VA are well adept at manipulating the mass public, and this is where we cut through their manipulations to get our Square Deal after military service.
I did a data pull of various conversations about the resignation and wanted to offer my own comments to various outlets over the week. Here is what we will cover here:
My interview on Shinseki resignation
Banker Sloan Gibson, the next VA Secretary
Radio Interview with Will Roberts Weekly Telegram
Statement of Shinseki from Hawaii Governor
Pioneer Press interviews DisabledVeterans.org Founder on Shinseki
Columnist Ruben Rosario called last week. He wanted to know what the nonpartisan picture is on Secretary Erik Shinseki and his resignation.
In his article, Veteran has fought the VA, but he'd rather help fix it, Rosario covered my take on the Shinseki resignation.
In a nutshell, I think the Shinseki resignation untimely. As he resigned, he intimated that another VA employee(s) lied to him about the scope of the Wait List Scandal.
Now that he is gone, we will likely never know what happened behind closed doors. And if we never get to know, I have to call into question the point of the investigation moving forward – not that it is not important – but we need to know what really happened. My fear is that the truth may have left with Shinseki.
I personally think Shinseki was about to roll a lot of heads. However, this head rolling may have uncovered some long-term operatives who have made a career out of harming veterans. Thus, Shinseki "had to go" just like he was canned by DoD after revealing how we were harming our military in the Middle East by not providing adequate resources. Now one in DC wants a truth seeker.
Here, what should have happened is Shinseki should have had his feet held to the fire. We should have waited for all the heads to roll and all the criminals to be charged. Only then, should Shinseki have gone down with the ship like any good captain and resigned.
Instead, now that Shinseki has stepped down, we will see institutional amnesia. This kind of amnesia happens whenever an organization has a deep seeded scandal and switches leadership just before the real investigation dives deep. The new leader, with guided precision, will always respond, "I am new and can only speak to what we will do to fix the problem moving forward…"
A recent example of this is General Motors and the investigation into its cover-up of the ignition recall where at least 13 Americans were killed over 10 years. During the Senate hearing on the subject, the new CEO refused to answer questions directly because she claimed she did not know specifics since she was new.
Here is the excerpt from Rosario's coverage of my input:
HOW TO FIX THE MESS

Krause was stunned by last week's House hearings into a blistering report from the VAOIG, which found that 1,700 veterans waiting for appointments at the Phoenix clinic were never added to the electronic waiting lists.

"The VA redefined 'wait list' and called it 'interim work product,' which is an obscene use of legalese to validate illegal behavior when they destroyed the lists," he wrote. "That kind of legal advice (wordsmith use) from VA general counsel made me embarrassed to be an attorney. Veterans concerns are clearly being put behind VA's own interests."

I asked Krause what he would do to help fix the problems if he was given the reins of the beleaguered agency. He was not shy about recommendations.

He would work to repeal a law that gives the VA secretary final say and immunity from judicial review on claims and benefits and care cases.

"When taken to the extreme, this could mean that a medical examiner could harm a veteran physically during an evaluation but will claim sovereign immunity if the veteran seeks recourse," he said.

Krause would streamline the VA's ability to fire union employees and middle managers who are underperforming and "restrict access to veteran data and its use by (the pharmaceutical industry) and medical HMOs."

"(The) VA should stop the longtime practice of conducting pharmaceutical and related medical experiments on veterans in exchange for donations from for-profit companies," he wrote.

'A HOUSE OF CARDS'

Krause would curtail farming out costly government contracts for tasks the agency used to do on its own.

For example, it paid an outside contractor "$60,000 to develop branding strategy for its Office of Tribal Government Relations," he noted. "VA pays another company over $200,000 to track the influence of members of Congress, VA officials and journalists in the media. Why?

"It is a house of cards," he added. "Of its $160 billion budget, over $100 billion went to contractors last year. The special interests of government contractors and union employees have been placed ahead of the needs of veterans. This needs to stop."

Maybe it's a good idea to send Mr. Krause and other like-minded vets to Washington.
Read More: https://www.twincities.com/localnews/ci_25868226/ruben-rosario-veteran-has-fought-va-but-hed
Get to know the new VA Secretary Sloan Gibson
Career banker and former West Point alumni Sloan Gibson will serve as acting VA Secretary until a replacement is found. Do not hold your breath that a great VA Secretary will be found. Most career politicians would not touch VA with a ten-foot pole. In light of this scandal, they will probably have to dive 40 picks deep to find someone brave enough to jump into this mess. And they will probably fail. Maybe it is time for a woman to lead?
I will jump into his bio pulled from VA.gov in a second, but here is what you will not see from any other journalist. The following is a list of companies currently listed in various databases as being affiliated with our new Secretary:
Alabanc Properties, Inc
AMSOUTH Bank of Alabama
United Service Organization, Inc
Veterans Admin Central Federal Credit Union
While government – private sector contacts are nothing new for career politicians, Mr. Gibson is close to the bottom of the list for affiliations. Erik Shinseki had around 9 affiliations including Honeywell. James Peake is connected with CGI, QTC Management, and others. Anthony Principi is connected with L-3, MPRI, Inc., Pfizer, Lockheed Martin, and the Wounded Warrior Project. I plan on touching on the lucrative business that is being an ex-Secretary later this week.
Here is Sloan Gibson's bio per VA.gov:
Sloan D. Gibson was nominated by President Obama to serve as the Deputy Secretary of Veterans Affairs, and he was confirmed by the Senate on February 11, 2014. On May 30, 2014, Mr. Gibson was appointed Acting Secretary of the Department of Veterans Affairs.

Prior to joining VA, Mr. Gibson served as President and Chief Executive Officer of the United Services Organizations (USO), which has been lifting the spirits of American Servicemembers and their families for more than 73 years. During his five years at the USO, net fundraising grew 90 percent, enabling dramatic growth in programs and facilities supporting our forward-deployed men and women, military families, as well as our wounded, ill, and injured Servicemembers, their families, and the families of the fallen.

Before joining the USO, Mr. Gibson spent more than 20 years in banking in Charlotte, NC; Atlanta, GA; Nashville, TN; and Birmingham, AL. In 2004, he retired from AmSouth Bancorporation, a New York Stock Exchange–traded corporation, where he served as vice chairman and chief financial officer. During his tenure as CFO, AmSouth was added to the S&P 500. Mr. Gibson also has a long history of service and leadership with a variety of nonprofit organizations. In 2002, Mr. Gibson chaired the United Way campaign in Central Alabama, which raised more than $30 million.

Mr. Gibson is the son of an Army Air Corpsman who served as a B-17 tail-gunner during World War II, later earning his commission in the U.S. Air Force. He is also the grandson of a World War I Army Infantryman who was wounded while serving in the 3rd Infantry Division at the Second Battle of the Marne.

A 1975 graduate of the United States Military Academy at West Point, Mr. Gibson earned both Airborne and Ranger qualifications and served as an infantry officer in the U.S. Army. He earned a Masters in Economics from the University of Missouri in Kansas City and a Masters in Public Administration from the John F. Kennedy School of Government at Harvard University.

Deputy Secretary Gibson and his wife, Margaret, have been married nearly 32 years. They have two grown daughters, Celia and Laura.

Read More: https://www.va.gov/opa/bios/bio_gibson.asp
Will Roberts on Veteran Scandals
We ran an interview last week on Will Roberts show covering veteran scandals including the influence of the Pharmaceutical Industry on veterans.
Will Roberts is a lifetime personality covering problems in America from the middle of the road. He does a great job bringing complex topics into the living room of American's across the country, and that is why I am a regular guest on his show.
Listen Here: https://soundcloud.com/willrobertsweeklyradio/will-roberts-weekly-telegram-radio-vets-are-we-helping-them-or-drugging-them
Hawaii Governor Statement on Shinseki
Governor of Hawaii, Neil Abercrombie, had some comments about the resignation of Hawaii's own Secretary Eric K. Shinseki. In a press release last week, this is what Governor Abercrombie had to say:
"It comes as no surprise to those of us in Hawaii who know General Eric Shinseki that he would assume responsibility for the reprehensible conduct of those in the VA, whose misconduct has led to unacceptable delays in serving the veterans for whom he has been and is a champion.

"Twice wounded himself, he has had as his chief ambition since becoming secretary, the welfare of veterans and their families. That accounts for his resignation today. A man of General Shinseki's integrity could not allow focus on him to obscure taking the necessary steps to address the pressing issues involved.

"It is a measure of his values, Hawaii's values and his lifelong commitment to the men and women of the United States Armed Forces that he wants his resignation to lead to a systematic review of, and the taking of action on, the challenges facing the VA in terms of personnel and program support.

"Eric Shinseki was and is a true son of Hawaii."
So what do you think about the Shinseki resignation? Good for veterans or bad for truth?