VA Chief Of Staff Steps Down Amid Coup Against Secretary Shulkin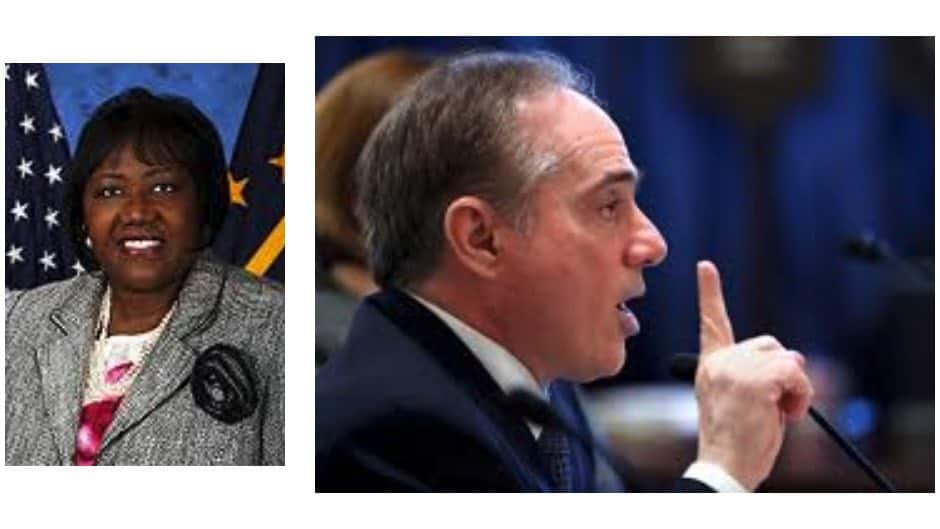 VA Chief of Staff Viveca Wright Simpson just announced her retirement amid reports of scandal linked to the Secretary's trip to Europe she organized last summer.
Earlier this week, Simpson came under fire for allegedly altering emails used to support the Secretary's unethical receipt of gifts from non-friend and the use of taxpayer monies to fund his wife going on a business trip that resulted in 65% sightseeing and 35% business.
Two days after IG released a scathing report of its investigation into wrongdoing, the Secretary released his own side of the story. His Public Affairs staff refused to pass on press inquiries directly to the Secretary at the instruction of the White House, which forced the Secretary to use his own phone to coordinate a press response to the allegations.
RELATED: Shulkin, Staff Misled Ethics Officials
That response?
Coup Attempt Via Leinenkugel
The Secretary released one email showing White House Senior Advisor and beer mogul Jake Leinenkugel orchestrated a coup to oust the Secretary through a series of strategic isolationist removals including booting Simpson for her role in the European trip and removal of Deputy Secretary Thomas Bowman for obstructing further advancement of Veterans Choice funding.
Leinenkugel's suggestions for replacement of Bowman was himself. He also suggested ousting Shulkin in favor of Michael J. Kussman, a known associate of Concerned Veterans for American.
[documentcloud url="https://www.documentcloud.org/documents/4380611-180216-Email-Jake.html" responsive=true]
VA Chief Of Staff Email Hack Theory
In the second part of Shulkin's response, he claimed the altered email was actually the handiwork of a hacker (likely Russian hackers, right?). The email is significant because it was used to bolster decisions by Shulkin related to that trip by VA's internal ethics team.
RELATED: WH Not Buying The "One-Memoed Hacker" Theory; COS Retiring
Yes, apparently VA has an ethics team.
While VA reported in September that the ethics team signed off on the European trip, the group claims the email used to justify elements of the trip was materially altered.
Despite the back and forth volley, Simpson just announced she would retire.
It seems important to highlight that any veteran caught materially altering evidence for their own benefit would be criminally investigated and likely prosecuted.
This duality raises important questions about justice and fairness for a lot of veterans, and for good reason. It also raises important questions about the inner workings of the agency and how its political appointees can leverage bad decisions for massive impact.
The big takeaway should be: Do not lie. Do not cheat. Do not steal.
If you are a normal Joe, you would likely get prosecuted. If you are a leader in the federal government, you will get to retire without prosecution.
Oh, I forgot to mention the Department of Justice declined prosecution of Simpson despite evidence of the likelihood of showing material fraud and alteration of federal records.
As for the possible replacement of Shulkin, individuals familiar with the situation believe Kussman will focus on gutting VA Health Administration and return benefits services to the underfunded glory years of President George W. Bush after starting the longest wars in American history without increasing staffing and funding in a relative manner to the increased demands of newly disabled war veterans.
Original Anonymous Complaint
[documentcloud url="https://www.documentcloud.org/documents/4380618-180216-Shulkin-Travel-Complaint.html" responsive=true]
Sources:
https://www.nytimes.com/2018/02/15/us/veterans-affairs-david-shulkin.html
https://hotair.com/archives/2018/02/16/bad-news-shulkin-wh-not-buying-one-memoed-hacker-theory/