MMQB – Top 6 Veterans Affairs Lies Exposed This Summer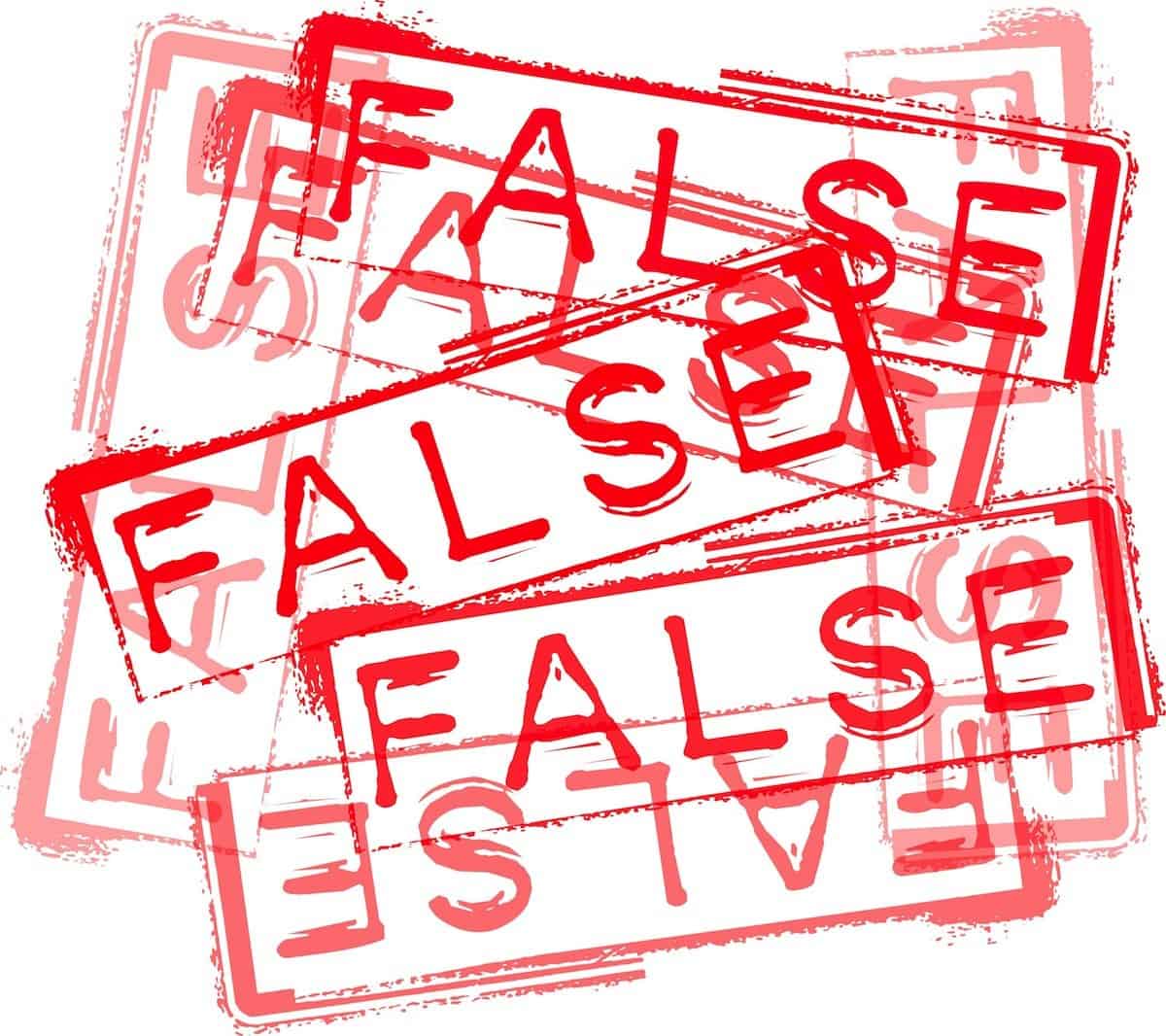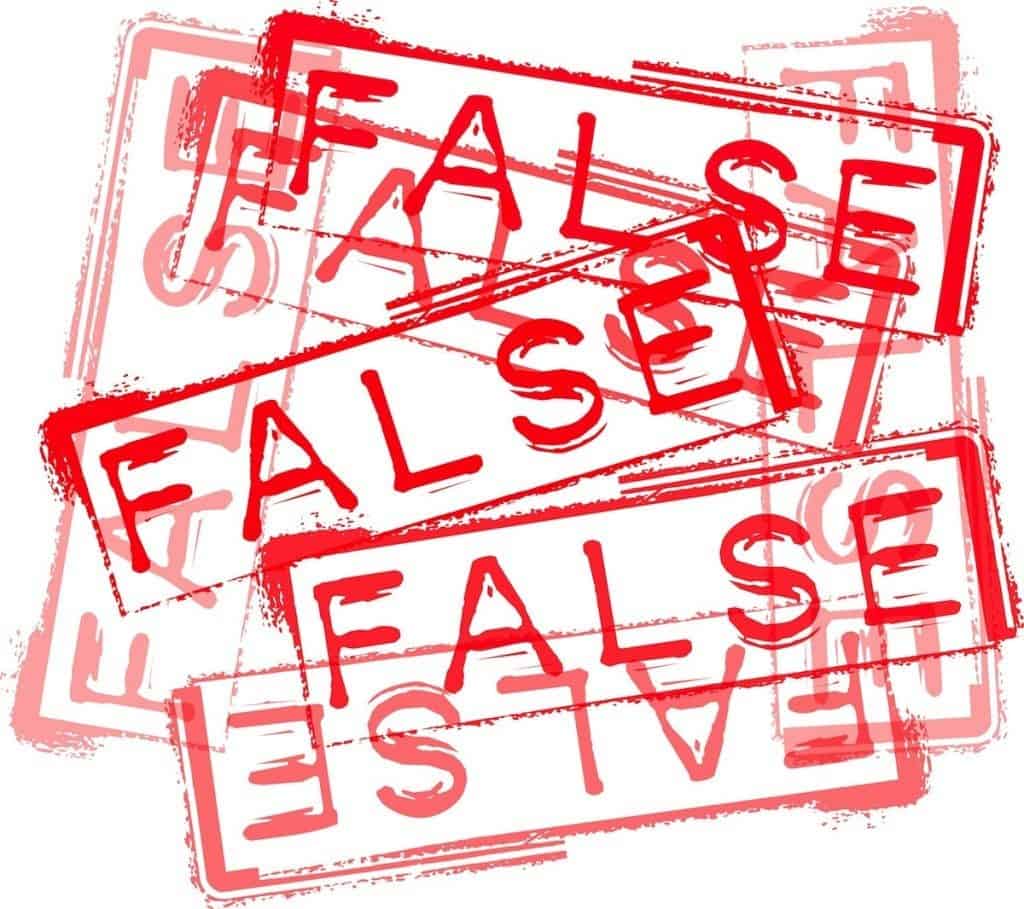 The Department of Veterans Affairs has been caught in a myriad of deceptions and all out lies in the past, but no year has had as many boldfaced lies as this one. Daily Caller provided a summary of many of the lies last week, and I wanted to take the time to expand on that information here.
The nuts and bolts of it is Sloan Gibson set out over the summer to correct some of the lies set forth by criminal managers throughout Veterans Affairs (VA). I will keep this brief.
Hi, my name is Benjamin Krause, creator of DisabledVeterans.org, the number one source of analysis and investigation into the dirty underbelly of the VA. Each week I write the Monday Morning Quarterback for Veterans (MMQB) to give readers a solid overview of a particular situation. This week I thought we would dig into the lies.
Here are the top lies at specific VA's:
VA lied to Congress on deaths and wait times
VA lied about veteran deaths in Pittsburgh
VA lied about manipulating records in Pennsylvania
VA lied about background checks
VA lied about wait times at Pacific Island System
VA lied about firing bad employees in Alabama
And:
#1 VA lied to Congress on deaths and wait times
July 2014 – The Department of Veterans Affairs knowingly deceived Congress about veteran deaths caused by health care glitches.
Initially, VA provided the House Committee on Veterans Affairs with a tally of all veteran deaths resulting from botched gastrointestinal care going back 15 years, in April 2014. VA provided Congress with a facts sheet that said there were 76 cases of delays causing harm and 24 veteran deaths (up from 23) since 1999.
The agency lied to Congress by presenting as evidence a fact sheet that read:
"As a result of the consult delay issue VA discovered at two of our medical centers, VHA continues to conduct a national review of consults across the system, which includes a review of all consults since 1999."

"During this review, VA looked at all open since 1999 to ensure that proper care has been administered to patients. Within this time frame over a quarter billion consults were requested in VA."
Notice the claim above from the facts sheet. VA claimed it was a national review dating from 1999 to the present. There is no possible way that the statement was a mere typo or mistake. Either VA conducted a national review of all consults since 1999 or it did not. Either the numbers represented such a review or they did not.
"They tried to misdirect Congress and the American people away from the facts," stated Rep. Jeff Miller (R-FL) in an all too common response to VA misdeeds. "I think they got caught and now they are trying to modify their story…. The misdirection was, in fact, designed in Washington."
Dr. Gavin West, VA special assistant and spokesman who worked on the fact sheet, refused to apologize for the knowingly false data it provided Congress in an interview with Tampa Bay Times. "I could apologize for any misinterpretation of the fact sheet," but he did not do so.
After being pressed, Dr. West incredulously stated, "Is this really the most important question that you have that you want to address? Because it just seems to me it is a misunderstanding of the way the fact sheet is labeled. Am I missing something here?"
What kind of arrogant scum would be so defiant about a criminal interference in an ongoing Congressional investigation?
Read More: https://www.disabledveterans.org/2014/08/07/va-thumbs-nose-jeff-miller-congress-agency-caught-lying/
#2 VA lied about veteran deaths in Pittsburgh
June 8, 2014 – The Legionnaire's Disease outbreak was top news last year when VA time and again attempted to cover up the cause of the deaths at Pittsburgh.
[Read VA OIG Report on Legionnaires' Disease]
Rep. Jeff Miller (R-FL) confronted VA in a letter about lies the House Committee on Veterans Affairs uncovered that involved high level staff.
He specifically highlighted the lies told by former VA Acting Under Secretary for Health Robert L. Jesse:
"During your February 2013 testimony to this Committee, you stated that the Pittsburgh VA Healthcare System's copper-silver ionization system 'may have failed to consistently prevent Legionella growth.' Further, as recently as March of 2013, VA Pittsburgh Healthcare System Director and Chief Executive Officer Terry Gerigk Wolf was quoted in the press blaming VA Pittsburgh's copper-silver ionization system for the Legionnaire's Disease outbreak."

"However, a December 2012 internal VA report, which was ordered by former VA Under Secretary for Health Robert Petzel and distributed to top VA Central Office officials, found that human error – not faulty equipment – led to the VA Pittsburgh Healthcare System Legionnaire's Disease outbreak…[Two top federal VA officials] knew of the findings in the December 2012 report."
#3 VA lied about manipulating records in Pennsylvania
July 30, 2014 – Congressman Miller is not the only lawmaker to be lied to by VA officials. Rep. Patrick Meehan from Pennsylvania also had a run in with deceptive employees lying about records falsification. He reported that VA officials, "looked at me and lied to me."
"I visited these facilities and I was repeatedly assured that the activities described in this report had not occurred. I very specifically asked whether there was any evidence of deliberate falsification of data, manipulation of appointment dates or any other attempts to intentionally cook the books. The VA leadership present told me none of it occurred. This report proves they looked me in the eye and lied to me."

"At every turn, the VA has thwarted any attempt of honest, effective oversight. The basis of any relationship is trust, but the misrepresentations made by the VA in Philadelphia have demonstrated a culture of cover-up and deceit. I expect the VA to identify those responsible. They should lose their positions of trust within the VA bureaucracy."
Read More: https://articles.philly.com/2014-08-06/news/52476408_1_va-audit-va-clinic-philadelphia-va-medical-center
#4 VA lied about background checks
June 13, 2014 – Rep. Jeff Miller confronted VA in another letter about lies related to background checks for VA employees:
"It has come to my attention that Sheila Cullen, the director of the VA Sierra Pacific Network (VISN 21), which consists of fifty sites of care serving over one million veterans, lied multiple times on federal background checks and applications for promotion regarding her employment at the Department of Veterans Affairs."
Cullen lied about her master's degree that she never actually earned. Such degrees are important regarding career progression within VA and was likely material in her promotions to some degree.
Read More: https://www.washingtontimes.com/news/2014/may/26/despite-va-execs-masters-degree-lie-sheila-cullen-/?page=all
#5 VA lied about wait times at Pacific Island System
June 13, 2014 – Rep. Tulsi Gabbard (D-HI) wrote a letter to VA claiming dishonesty by Wayne Pfeffer, director of Pacific Islands Health Care System (PIHCS).
"The VA PIHCS leadership recently provided information to me on new enrollee wait times, and implementation of the Accelerating Access to Care Initiative in the PIHCS," Gabbard wrote. "The information and responses I received from Mr. Pfeffer, a man with 40 years of VA service, were dishonest, lacked transparency, and showed a level of incompetence that should not exist in the VA."
Here is a side note. That same month, veterans approached the Congresswoman at a 'listening tour' about problems at VA. VA staff were reportedly serving veterans rotten food, but Gabbard refused to talk with the veterans harmed.
[Read about rotten food for vets]
#6 VA lied about firing bad employees in Alabama
June 2014 = Central Alabama Veterans Health Care System director James Talton lied to Rep. Martha Roby (R-AL) when he claimed employees defrauding veterans were fired. The lie surfaced in June and Roby expressed disappointment at being "misled."
"I have now learned that wasn't true. No one has been fired. That means the employees responsible for falsifying wait list records are still working at the VA in Alabama," Roby said in a statement.

"Director Talton apologized for what he called a 'misunderstanding' over him repeatedly saying employees had been 'relieved of their duties.' However, the unmistakable tenor of Friday's conversation and his failure to correct the record after three days of saturating news coverage tell me this wasn't a misunderstanding at all. I believe I was misled," Roby stated.
Read More: https://www.al.com/news/index.ssf/2014/06/audit_shows_central_alabama_va.html
Upcoming Hearings
House Committee on Veterans Affairs
AUG 14, 2014 – 10:00 am
Challenges in Rural America: Infrastructure Needs and Access to Care