Qui Tam: Wells Fargo Pays Big For Fraudulent Anti-Veteran Lending Practices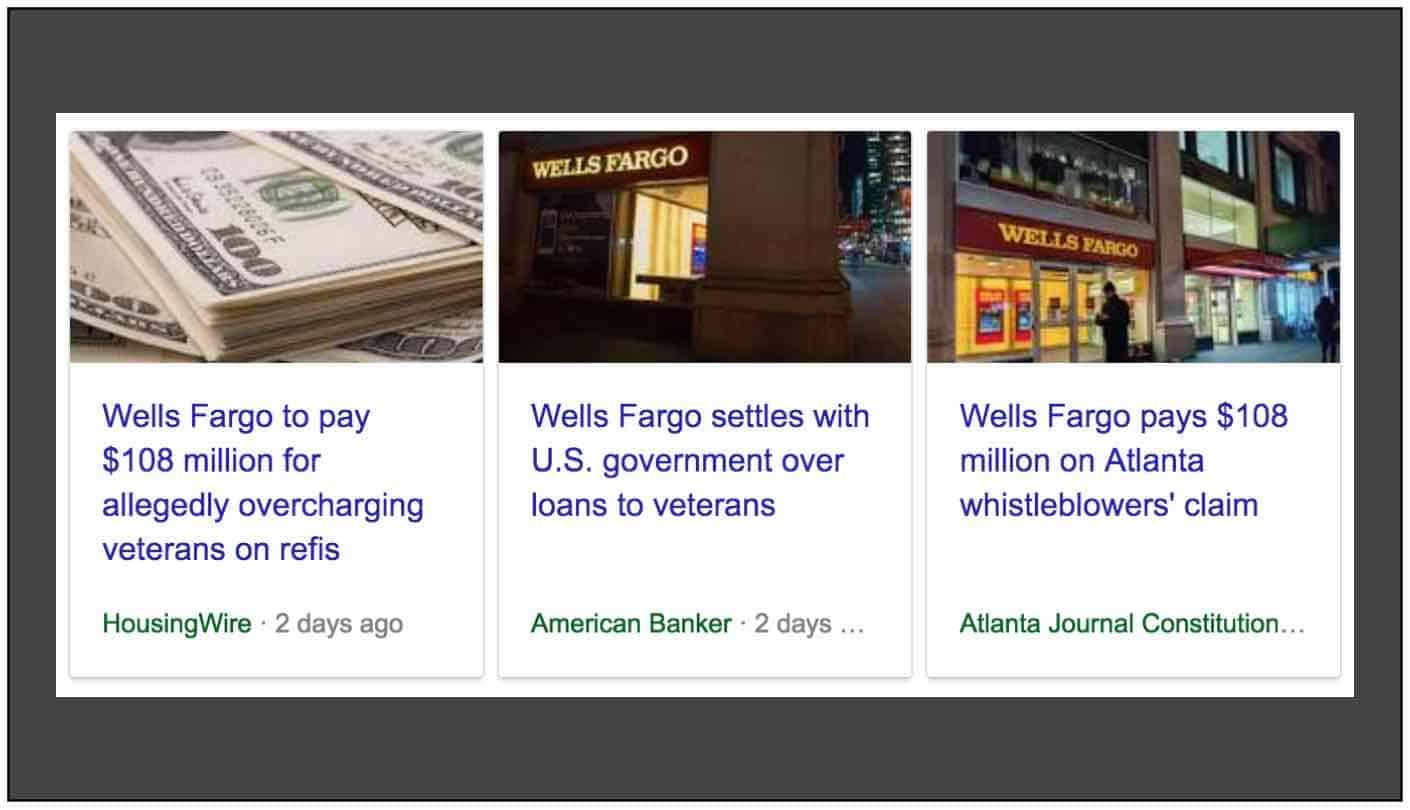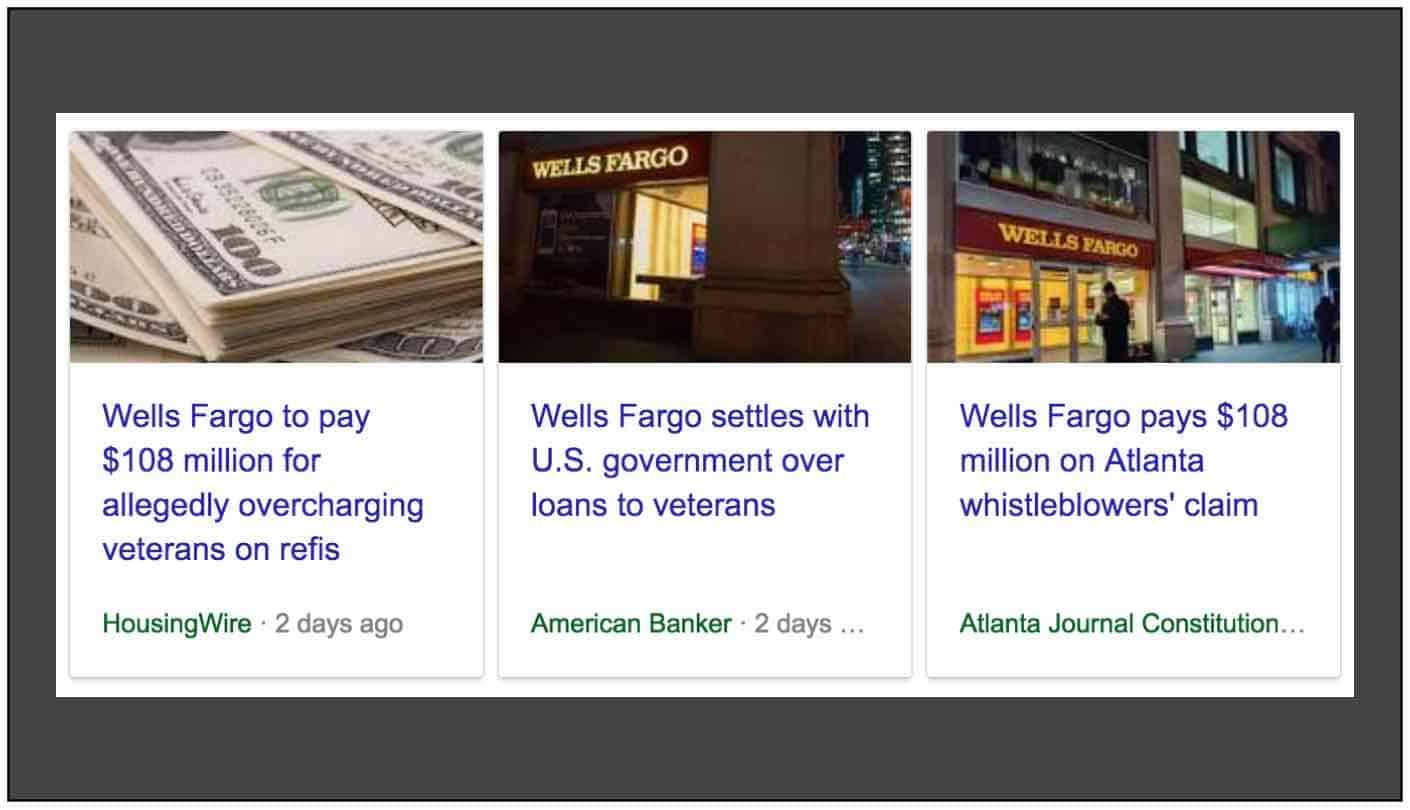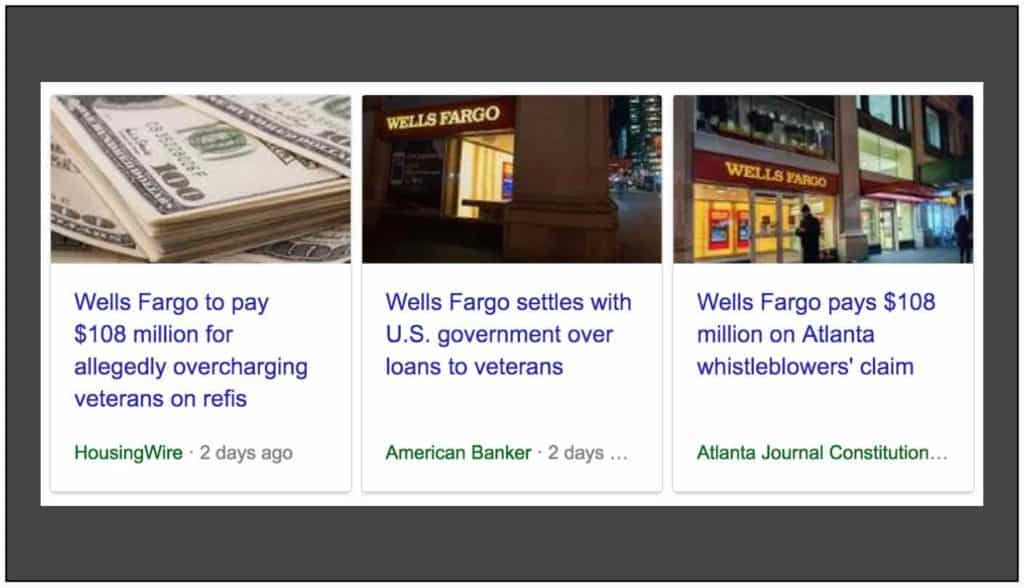 Wells Fargo to pay over $100 million for allegations of fraud that included overcharging military veterans using the VA Home Loan, thusly overcharging VA and taxpayers.
The third largest US bank agreed to settle a whistleblower lawsuit that claimed it illegally charged military veterans to refinance their mortgages. The fees were allegedly concealed when the veterans applied for a VA Home Loan guarantee.
It is important to note the federal government declined to help the whistleblowers pursue the lawsuit under the federal False Claims Act, also referred to as a qui tam lawsuit. Such lawsuits can be brought on behalf of the federal government by a private citizen.
Depending on whether the federal government offers to assist, the private person can receive a portion of the recovered damages, from 10% to 30%. If the government intervenes, the person bringing the lawsuit, the "relator", receives between 15%-25%. If the government does not, the relator receives between 25%-30%. If the government intervenes and most of the information is already public, the relator is only entitled to 10%.
The False Claims Act is also known as Lincoln's Law (31 USC §§ 3729-3733), which was created to curb government contractor fraud.
Wells Fargo Qui Tam Whistleblowers
Victor Bibby and Brian Donnelly were the two whistleblowers in the lawsuit who sought to recoup losses that the federal government suffered when guaranteed loans went into default.
"Wells Fargo made a lot of money passing off charges to the veterans that Wells Fargo was supposed to pay itself," James Butler, a lawyer for the brokers, said in a statement.
The duo sued eight lenders to recoup similar losses. The Wells Fargo settlement is the seventh and largest. Other banks sued settled for a combined $161.7 million.
Those other banks were Bank of America Corp (BAC.N), Citigroup Inc (C.N), First Tennessee, JPMorgan Chase & Co (JPM.N), PNC Financial Services Group Inc (PNC.N) and SunTrust Banks Inc (STI.N).
The Reuters article on the matter did not mention how much of the combined $261 million Bibby and Donnelly and eligible for, but it can be assumed the two will never need to work again.
Wells Fargo Response To Settlement
According to Reuters:
"We are committed to serving the financial health and well-being of veterans," Wells Fargo Chief Executive Tim Sloan said in a statement. "Settling this longstanding lawsuit allows us to put the matter behind us and continue to focus on serving customers and rebuilding trust with our stakeholders."
Wells Fargo has in the last 11 months been addressing fallout from other practices, including a scandal over its creation of unauthorized customer accounts, and its charging of borrowers for auto insurance they did not want or need.
On Friday, the bank said it is examining whether it may have imposed unnecessary financial harm on customers through residential mortgage fees, frozen deposit accounts, and "add-on" products such as identity theft protection.
In 2011, Wells Fargo had reached a $10 million settlement in a separate class action lawsuit claiming it imposed excessive closing costs on about 60,000 refinancing loans for veterans.
The case is U.S. ex rel. Bibby et al v Wells Fargo Bank NA et al, U.S. District Court, Northern District of Georgia, No. 06-00547.
Given the scope of this scheme, I am personally reconsidering who manages my banking as a disabled veteran and small business owner. What about you?
Source: https://www.reuters.com/article/us-wellsfargo-settlement-idUSKBN1AK1U1