MMQB – VA Corruption Confirmed In Contracting Department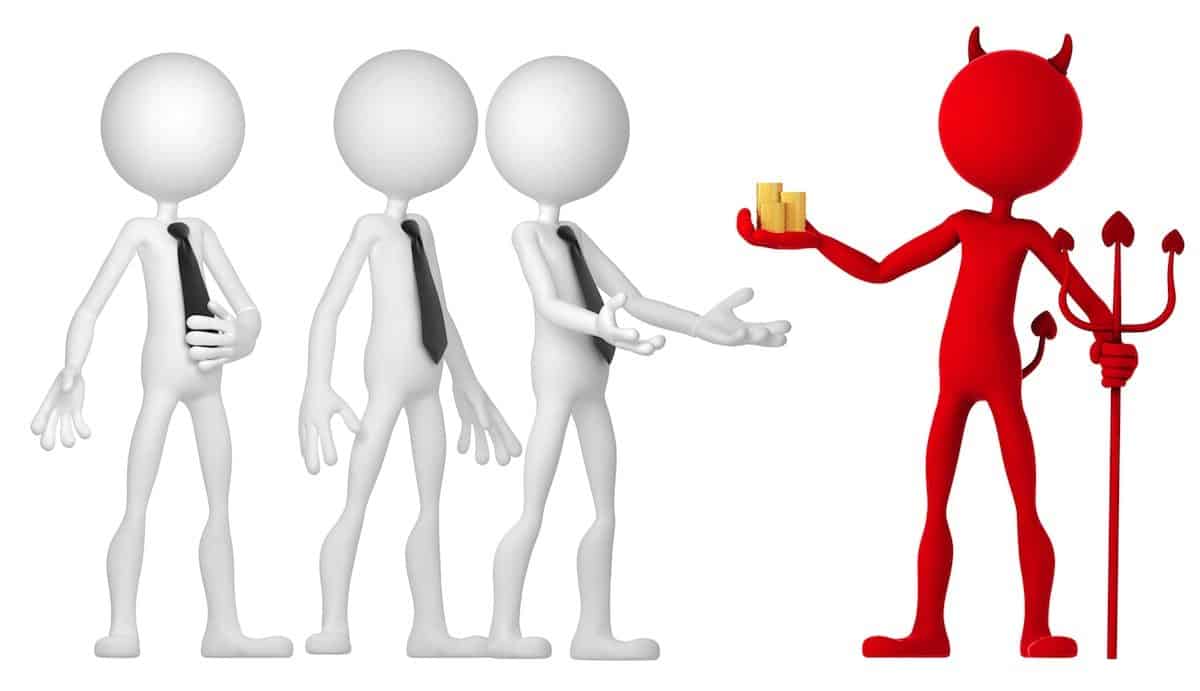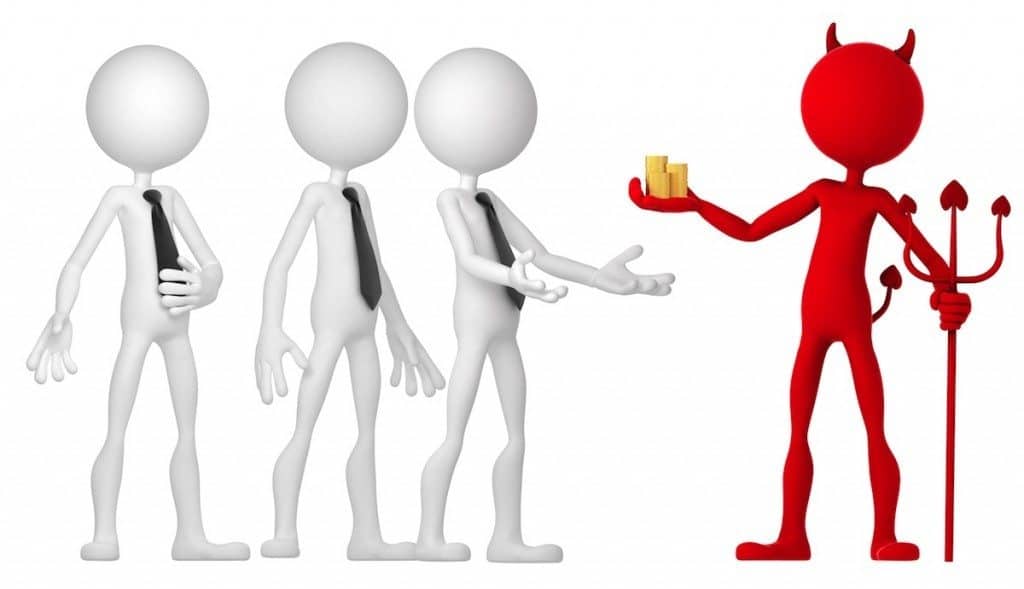 VA OIG just confirmed allegations of VA corruption of its department charged with contraction with government contractors.
The VA head of procurement abused her authority to improperly award contracts to receive private gain. Susan Taylor, Deputy Chief Procurement Officer, VHA, PLO, pressured her staff to award contracts to a company called FedBid, Inc.
Taylor conspired with other insiders in other agencies to defame an investigator within VA. The OIG report stated William Dobrzykowski, Chief Financial Officer of the US International Trade Commission (USITC), was also involved in potentially criminal misconduct to thwart deserving companies.
Will Secretary Robert McDonald continue in his promises to tackle corruption and improve deliverability of services to veterans?
We will cover this and more in this edition of Monday Morning Quarterback for Veterans. I am your host, Benjamin Krause, creator of the DisabledVeterans.org community and veterans law attorney. I have been working tirelessly to help uncover as much VA dirt as possible, and MMQB is where I cover a broad variety of issues as quickly as possible for you.
Here is what we will cover today:
VA government contractor corruption
VA mistakes Korea War vet for dead, cuts off benefits
Schedule manipulation scheme reported at Nashville VA
Schedule manipulation scheme reported at Wilmington VA
VA GOVERNMENT CONTRACTOR CORRUPTION CONFIRMED
Rather than recreate the wheel, I decided to repost the VA OIG report's summary. The entire report is a real piece of beauty and reads more like a soap opera than a normal criminal OIG report:
We substantiated that Ms. Susan M. Taylor, Deputy Chief Procurement Officer (DCPO), VHA, PLO, engaged in conduct prejudicial to the Government when she pressured contracting staff under her authority to give preference to and award a task order for reverse auction services to FedBid, Inc. (FedBid). We also found that she engaged in a conflict of interest when she improperly acted as an agent of FedBid in matters before the Government, improperly disclosed non-public VA information to unauthorized persons, misused her position and VA resources for private gain, and engaged in a prohibited personnel practice when she recommended that a subordinate senior executive service (SES) employee be removed from SES during her probation period, as Ms. Taylor identified the subordinate as the person she suspected of making protected disclosures of Ms. Taylor's ethic violations. Further, we found that Ms. Taylor interfered with the VA Office of Inspector General's (OIG) review of the FedBid contract and that she did not testify freely and honestly concerning her involvement in the solicitation and award of the task order to FedBid, as well as other matters. We made a criminal referral of the conflict of interest and false statements to the U. S. Department of Justice (DOJ), but they declined to criminally prosecute in favor of any appropriate administrative actions.
We also found that Ms. Taylor, Mr. William E. Dobrzykowski, former Chief Financial Officer (CFO) at the U.S. International Trade Commission (USITC), and FedBid executives together, to financially benefit FedBid, willfully and improperly acted to thwart Mr. Jan Frye, Deputy Assistant Secretary (DAS), Office of Acquisition and Logistics (OAL), in his oversight duties associated with VA's procurement operations. After Mr. Frye received complaints from VA suppliers concerning a requirement to use FedBid and that VHA contracting officials were allowing FedBid to perform inherently Government functions by abdicating their responsibilities to FedBid, he instituted a moratorium on using FedBid to fully assess VA's use of reverse auctions and determine whether it complied with existing VA policy and whether it interfered with already established VA supply chains. Ms. Taylor, Mr. Dobrzykowski, and FedBid executives took significant measures to disrupt and deprive VA' s right to transact official business honestly and impartially, free from improper and undue influence. In their own words, their intent was to "storm the castle," use a "heavy-handed-puncher," to "rally the troops up on the Hill," have "enough top cover to overwhelm," to "unleash the hounds," to "assassinate [Mr. Frye's] character and discredit him," and to keep "close hold" nonpublic information Ms. Taylor provided FedBid executives, as well as repeatedly and falsely tell VA leadership that there was "no cost to VA for its use of FedBid," all for the "indomitable world of FedBid."
Furthermore, we found that Mr. Dobrzykowski, Ms. Taylor's close personal friend, was improperly involved with Ms. Taylor in matters related to VA and FedBid, which we discuss further in this report. Mr. Dobrzykowski declined our request for an interview. We conducted a joint investigation with USITC OIG, and their investigation of Mr. Dobrzykowski found that he engaged in administrative and potentially criminal misconduct in matters pertaining to his USITC employment. Mr. Dobrzykowski declined USITC OIG's request for an interview unless DOJ granted him immunity from criminal prosecution, and USITC OIG referred these matters to DOJ. For further information on USITC's investigation of Mr. Dobrzykowski, see their report OIG-I-0234, dated March 21, 2014. On April 1, 2014, after USITC leaders told him of their intent to terminate his employment, Mr. Dobrzykowski resigned.
[Download the full VA OIG Report]
VA MISTAKES KOREA WAR VET FOR DEAD, CUTS OFF BENEFITS
WSB-TV uncovered a report in Atlanta where VA cut off a living 82-year-old Korea War veteran's benefits. The veteran, William Maroney, is bed-bound and unable to work.
This summer, Maroney's wife passed away. VA mislabeled the death as being that of the veteran instead of his wife. Now, his benefits have been reportedly cut off.
When his granddaughter attempted to straighten out the mistake, VA gave her they typical run around. She offered to let the VA employee speak with her still living grandfather but it did not resolve the benefits issue.
How can VA be so callous to an old and sick veteran?
Read More: https://www.foxnews.com/us/2014/09/27/va-cuts-benefits-off-from-living-korean-war-vet-it-says-was-dead/
SCHEDULE MANIPULATION SCHEME REPORTED AT NASHVILLE VA
Veterans at a town hall meeting at the Nashville VA exposed schedule manipulation at the facility last week. According to the report:
Veterans in Nashville are complaining about doctors abruptly canceling appointments, administrative staff ignoring them while they talk on cellphones and other problems with treatment at the city's VA hospital.
About 90 people attended the town hall meeting in a small room at the facility. Allegations leveled against VA staff ranged from scheduling schemes to faulty medication prescriptions.
Read More: https://www.newsobserver.com/2014/09/27/4186265/veterans-in-nashville-complain.html
SCHEDULE MANIPULATION SCHEME REPORTED AT WILMINGTON VA
Scheduling manipulation has also been reported at Wilmington VA in addition to allegations of other misdeeds.
One veteran named Oscar said a VA doctor dismissed his back pain and called him a drug addict, "I had a doctor who asked my wife to sit down and be quiet – and then proceeded to tell me that I was a drug addict, and my pain was fake. Now, that's not in any way kosher, whatsoever."
One female veteran named Audrey said, "Most of the administrative staff here … they sit there and they treat us like we are wasting their time… We're a pain in their butt, we are making them do something they don't want to do. They are very rude. My husband, on two separate occasions last month, was refused an appointment – flat-out refused."
From the gist of stories like these, it sounds like veterans across the country have been putting up with abuses at the hands of VA employees nationwide.
In light of these revelations, should VA really be able to mandate that veterans suffering such abuses be required to only get VA health care? It is the equivalent of forcing an abuse victim to live with his or her abuser. Why not let veterans unhappy with the poor treatment get non-VA health care?
I think it is time we look at dissolving VHA altogether in favor of an insurance model like Blue Cross / Blue Shield. What do you think of this proposition?
Read More: https://www.delawareonline.com/story/news/nation/military/2014/09/26/vets-express-concerns-wilmington-va-care/16302157/