MMQB: The VA Disability Fix No One Is Talking About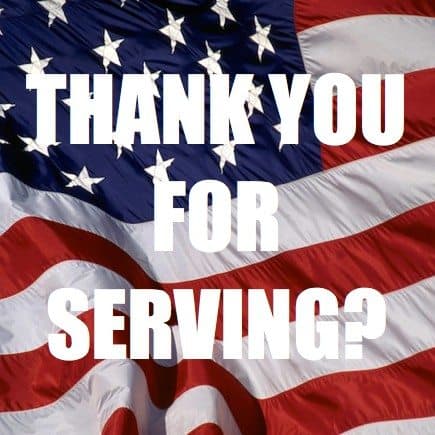 Are you sick and tired of hearing how VA is fixing the backlog all the while seeing headlines that the system is still broken?
Are you tired of hearing how big VSO's are "fighting for veterans" and yet have allowed VA to get away with unconscionable treatment of veterans after over 70 years?
I'm sick of it. And as an American, I believe it's time we stop throwing out good money after bad. The system needs a full overhaul, and it starts with you.
Real comprehensive benefits education is the fix no one is talking about.
Hi and welcome to another issue of the Monday Morning Quarterback. This is where I let my hair down and tell it like it is.
This week I am going to talk a little about the VA and big VSO's. I get into why the system is broken.
It's all about the veterans who are getting screwed, and I am trying to collect the best tools on the market to help you get your square deal.
I am your host, Benjamin Krause. Thanks for tuning in.
The State of DisabledVeterans.org
Here is what is going on with us, before I jump into the main topic. The website is going to go through various improvements.
I am working on getting better tools to communicate with veterans than even those VA uses. My goal is to ensure all veterans have the same tools as the next when trying to get their benefits.
I just got back from an InfusionSoft conference. This tool helps me get you the best information in any way you need it.
I am also looking into Wistia for video hosting. It integrates with InfusionSoft and will help me better determine what veterans actually need, versus what I think you need.
Beyond this, I am looking for other writers to broaden the spectrum of issues we cover here. VA and VSO's are just not getting the job done. The VA backlog is proof of this.
All too often, VA and big VSO's use mediocre tools to help veterans without thinking about how best to educate veterans about benefits. I will get more into this later, but I like the Jesus model of teaching a veteran to fish, rather than giving them a fish.
These improvements will help you learn about benefits in a way that VA and VSO's to not. I have offered these groups an opportunity to team up, but they are satisfied with the status quo when it comes to empowering veterans.
So, this is the direction the site is going in now that I'm done with law school. I am personally very excited about this direction, and I hope it also provides funding for me to advocate for you in DC as often as necessary.
Next week, I'm heading to San Diego for a veterans' advocacy conference to learn more about current strategies VA is using that could be keeping veterans from their benefits.
Why VA and VSO's do not Teach Veterans to Fish
It should come as no shock that veterans are grossly under-informed about their benefits. In my opinion, this is by design. I offered to build a system for VA that would replace the current dependency system with one of self-advocacy.
VA balked at the idea. VSO's are also not interested, at least not yet.
My big complaint with VA is that the agency does not want to educate veterans about their benefits in a comprehensive manner.  VSO's depend on disability claims processing for increasing their memberships, so self-advocacy does not fit their business model, either.
Only co-dependency fits for these two entities, but for different reasons. As stated, VSO's depend on disability claims management to increase their member base.
Meet VA, the DoD's Insurance Company
VA, on the other hand, has the job of being the DoD's insurance company. This makes sense for an agency whose name was formerly The Bureau of War Risk Insurance. Currently, even VA health care is considered an insurance model where the HMO is also the hospital.
Like all insurance companies, VA's real goal seems to be to keep the cost of war low by paying out only after a long battle.
Here is the most recent instance of VA health care being connected to insurance. According to the Tampa Tribune:
Military veterans who earned health care through the Department of Veterans Affairs won't see changes to their policies come 2014.

The U.S. Census Bureau includes more than 252,000 veterans from Hillsborough, Pinellas and Pasco counties in its 2010 tally. And many are enrolled in and rely on the VA system's health care system for medical services.

So it's no surprise that The Tampa Tribune and TBO.com Healthcare Q&A has received a number of questions about how the Affordable Care Act will affect the insurance veterans earned for serving in the nation's military.

Source: No need for veterans to enroll in Healthcare Marketplace
This means, at least at the core, that neither VA nor VSO's have an incentive to educate veterans about how best to get their benefits. If veterans were better informed, VA would pay out more money. Likewise, big VSO's would see a decline in membership if veterans did not rely on them to get entitlement to benefits.
Back to education and fishing
There are many components to education for it to be considered comprehensive. The educational process includes in person or virtual classes. It includes online or physical books. It requires video guides. It requires brail. It requires follow up and sequential contact for encouragement and guidance.
VA and many large VSO's are complicit in failing veterans by only supplying hands on help without any functional instruction plan.
Rather than teaching veterans to fish, these entities want to merely give veterans fish. This approach only works if veterans get a fair shake every time, or at least the vast majority of instances. We know this is factually not true in the current state of Veterans Affairs.
Instead of fixing the problem, VA and VSO's continue to plod along while pointing the finger everywhere other than at themselves.
Here is the big problem with their approach. VA and VSO's use a large net with large holes to get veterans their benefits.
This approach works for straightforward situations. It does not work for complicated situation. When complicated issues arise, veterans fall through the cracks. When veterans fall through the cracks, billions of dollars in benefits go unallocated.
Currently, VA estimates that 1.3 million veterans are eligible for health care that do not use it. The current backlog is conservatively over 500,000 claims. That means billions of dollars that are supposed to go to veterans are not actually going to veterans.
My research indicates that the money goes to government contractors and into other investment tools outside of VA. It is the expressed will of the people that veterans are cared for to the fullest extent of the law.
VA is failing at giving the benefits. Big VSO's are failing at helping veterans access the benefits. VA and VSO's have been at this game for around 70 years. There has been plenty of time to fix the system, and plenty of money both inside VA and within VSO's. Thus, I can only logically conclude that the system is broken on purpose.
Why VA is always broken
If the benefits go unallocated, two things happen. First, it tells the American taxpayer that the overall cost of war is much cheaper than it is.
Bush and Chaney told taxpayers that the cost of the war in Iraq would be $60 billion. We now know that just caring for the disabled veterans will cost over $700 billion. Apparently someone left off a few zeros in the budget office. The low cost of the war's projection was a component of why we took on the second war in Iraq.
Here's my point. America believed the war would be cheap. Caring for veterans is a part of the cost of war. The other option is to place the burden of care onto the families of the veterans who were permanently injured. This would increase crime and poverty. Plus, it fails to hold the people accountable for going to war. So, caring for veterans makes sense.
If the veteran was willing to write a check for an amount up to and including her life, then the American taxpayer needs to make good on the counter promise to care for those who bore the burden of war.
VA and VSO's keep the cost of war low by using a huge fishing nets and failing to effectively educate veterans about their benefits. It is low because many veterans who should get benefits either don't or they get a lower amount than they are actually entitled.
VA then fights for years to avoid paying the fair amount to the veteran in the form of health care and benefits. Once the payout occurs, if it does, VA pays at the dollar amount they would have paid in the past.
Hypothetical examples of VA's "savings"
Here is a recent example.
Last year, DoD admitted to lowballing veterans who were medically discharged between 2001 to 2009. Odds are, VA did not correct these artificially low claims, called lowballed disability claims. And, over that time frame, we can conservatively assume that well over 30,000 veterans were medically discharged who were lowballed.
In light of the statistics I've seen, my best guess is that at least 200,000 veterans are receiving substantially less disability than they are entitled to. They possibly gave up after a denial or were fed up with the process. Many veterans trust that VA, and in the above case DoD, gave them a fair shake the first time and walk away.
Here are ways VA saves money by screwing with the disability system:
Payout fair amount only after long appeals process
Initially lowball veteran due to lack of documentation
Fail to properly inform veteran of evidence needed
Fail to educate veteran on how to document claim properly
Encourage veteran to use only free help from VSO
Encourage reliance of VSO to "prove" claim
Refuse oversight inquiries by Congress
Allow disability backlog to balloon
Use computers to adjudicate claims where adjudicator has no clue how the input becomes the output
Calculate payouts at old rates rather than current rates at time of payout
Let's say, for the sake of argument, that VA solved the backlog riddle today. Given that 500,000 claims are stuck, and that the average disability claim is around 40 percent, guess how big that VA check would be for current payout plus backpay?
It would be around $5.4 billion extra that VA would need allocated to its budget for just this year. The initial check would be $2.7 billion.
Do you think VA has that extra money lying around after spending billions on technology fixes that never seem to work?
Here is a hypo on another way veterans get lowballed
I want to give you a real example of how VA or DoD disability claims "problems" might result in savings. This is an adaptation from a real world situation.
Let's say I won my claim after fighting for benefits for 10 years. I filed my claim in 2002. I won the benefits in 2012. Instead of paying at the amounts set for each disability in 2012 dollars, VA uses the old COLA amounts for each year.
So, if in 2012 they realize I should have been awarded a 50 percent rating in 2002, I get paid in only 2002 – 2012 dollars – not just 2012 dollars – for my back pay. The result is that VA creates an incentive to wrongfully lowball veterans.
Here is a hypo of that this difference means for a veteran with one child:
2002

 

2012

Increase

Month

Year

 

Month

Year

2002

675

8100

862

10344

2003

689

8268

862

10344

2004

707

8484

862

10344

2005

735

8820

862

10344

2006

759

9108

862

10344

2007

770

9240

862

10344

2008

792

9504

862

10344

2009

815

9780

862

10344

2010

845

10140

862

10344

2011

855

10260

862

10344

2012

862

10344

862

10344

Total

 

102048

 
 

113784

Difference per Veteran

 $11,736

Lowballed Veterans

 30,000

War Savings

 $352,080,000
*Note: the past yearly COLA rates are merely estimates from 2007-2012 for one veteran with a dependent child.
Why a new strategy is needed to help veterans
In light of the above examples, I believe America needs a new strategy to help veterans.
We owe it to veterans morally and contractually. Not taking care of veterans actually hurts recruitment. It is a national security issue. It is the right thing to do for our future.
The platform for DisabledVeterans.org is improving to ensure veterans receive the educational insights they need to advocate for themselves.
VSO's have an incentive to not do this. VA has an incentive to not do this. Therefore, upstarts like this one and a few others must step into the huge gap between the reality of being a disabled veteran and the struggle to get what you were promised.
As I started off this MMQB, I hope you enjoyed reading this and came away with a new perspective on why the system is broken. Now, we need to fix it.