Is VA Really Run By Mar-a-Lago Trump Cronies?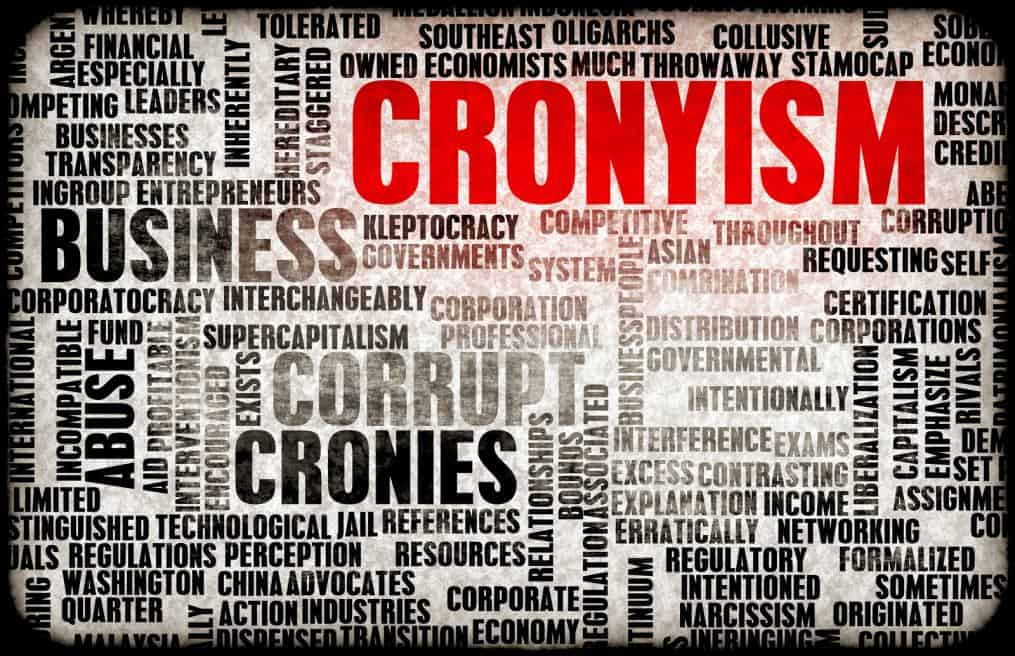 ProPublica published its piece about the Mar-a-Lago trio, including Marvel Comics Ike Perlmutter, who are believed to be the shadow leaders running the agency.
Once word got out there, my inbox got a flood of emails from readers concerned about the news, which certainly appears true. Now, a host of major news publications are running the story.
As to my question in the titled, I think it is clear that answer is "Yes," at least for certain decisions.
Based on the emails gleaned through FOIA, it sounds like Perlmutter and his friends are calling the shots. While the trio claim to be offering informal advice, documents and interviews of former VA officials give a different impression.
But hundreds of documents obtained through the Freedom of Information Act and interviews with former administration officials tell a different story — of a previously unknown triumvirate that hovered over public servants without any transparency, accountability or oversight. The Mar-a-Lago Crowd spoke with VA officials daily, the documents show, reviewing all manner of policy and personnel decisions. They prodded the VA to start new programs, and officials travelled to Mar-a-Lago at taxpayer expense to hear their views. "Everyone has to go down and kiss the ring," a former administration official said.
On another occasion, ProPublica notes, Moskowitz "wanted Apple and the VA to develop an app for veterans to find nearby medical services. Who did he bring in to advise them on the project? His son, Aaron, who had built a similar app. The proposal made Apple and VA officials uncomfortable, according to two people familiar with the matter, but Moskowitz's clout kept it alive for months. The VA finally killed the project because Moskowitz was the only one who supported it."
Moskowitz has also worked to stall a $10 billion contract for the VA to buy new record-keeping software from a firm called Cerner "because he used a different Cerner product and didn't like it."
Now what? Is this abnormal? Can it be stopped?
Maybe I have been covering VA news for too many years, because my first reaction to this information was merely a yawn.
Cronyism is the name of the game within VA. And, I can promise you the Mar-a-Lago rings were not the only things being kissed to get approval inside that agency over the past decade.
RELATED: VA Contractor Guilty of $2.5 Million In Kickbacks
Many stakeholders hold sway over agency decisionmaking who are unelected. Corruption and kickbacks never cease, whether on a small level or significant through outsourcing of processes or systems.
The Cerner deal, referenced in the ProPublica piece, is just one of many examples of outsourcing where lobbyists no doubt played a significant role. How about the $20 billion IT revamp approved just a few years earlier? Or what about the $6.8 billion outsourcing of disability exams to QTC Medical in 2016? What about the Aurora VA hospital debacle at $1.8 billion – a cool billion over budget?
RELATED: VA Hires Firm To Make New Website, Reinvents Wheel
These were all deals where the genesis of the deal started under the previous administration. Nothing is new when it comes to outsourcing services to veterans previously performed by the agency that is now just a shell of what it used to do.
A lot of folks are worried that some Mar-a-Lago shadow group will somehow make the agency worse off than it was.
I don't mean to make light of the new corruption allegations. If true, the Mar-a-Lago corruption should get sorted out, but, I am not clear things can get much worse than where we have been as a veteran population getting services from the most corrupt agency in the federal government for decades.
When asked about it today, one former VA administrator said, "We are no closer to fixing Veteran's healthcare than we were in 2014."
I guess the takeaway is to try not to lose too much sleep with this news and speculation since things cannot get much worse for veterans than the corrupt snubbing we received at the hands of VA, its IG, and the FBI, when that trio whitewashed the massive fraud and corruption that resulted in the deaths of many vets circa 2014.
To be continued… I am sure this election cycle will see a host of stories coming out that Democrats will run on – – and since Democrats stand to gain the most, I can assure you this story will get coverage for months in the MSM.
President Trump, VA is your problem now, and tossing its problems to your cronies to work on is not the best way to handle this (psst, and it may not be legal).
You better fix it, or you will go down looking like a fool who was bamboozled by bureaucrats who outsmarted you.