MMQB – VA Silent On Another VA Director Departure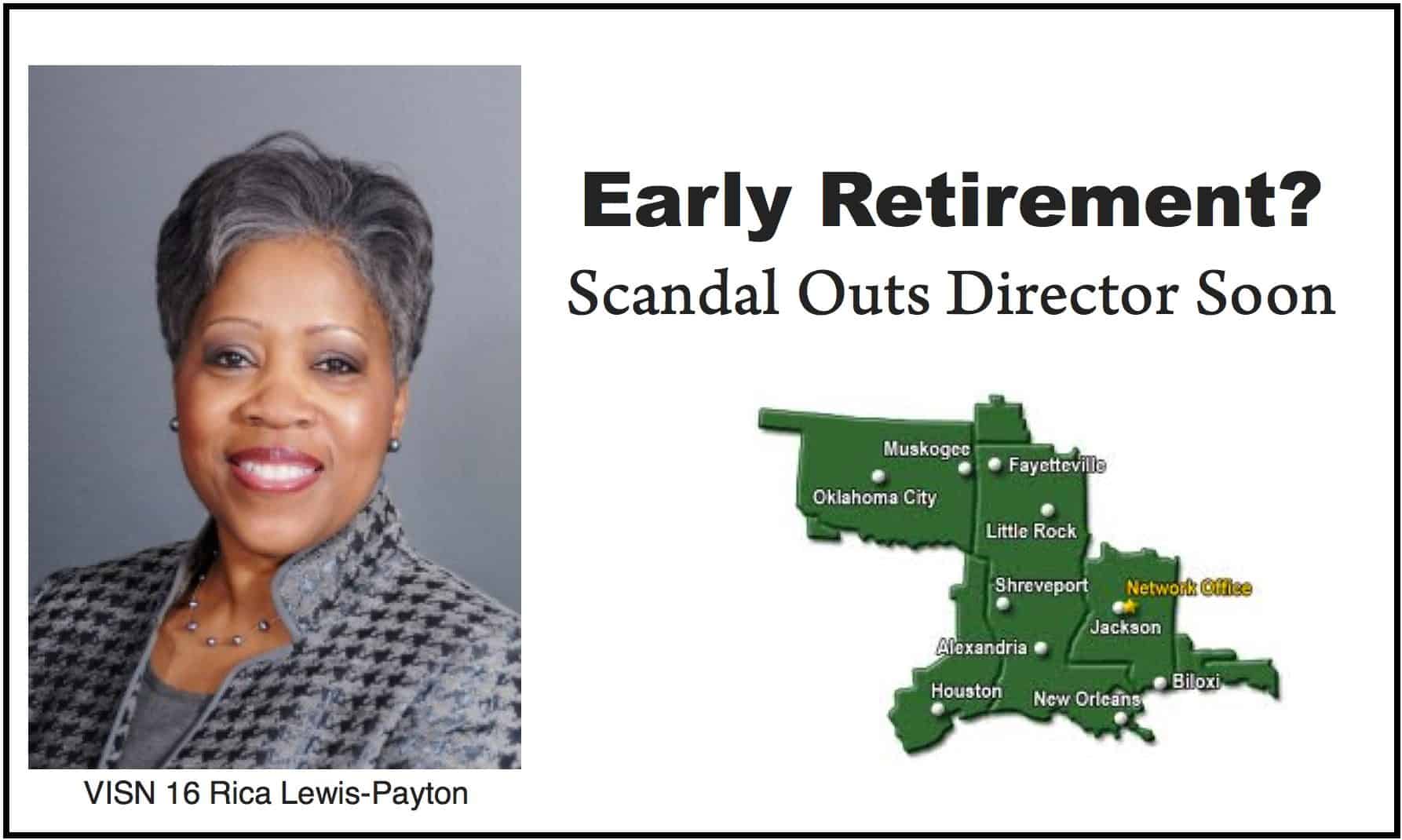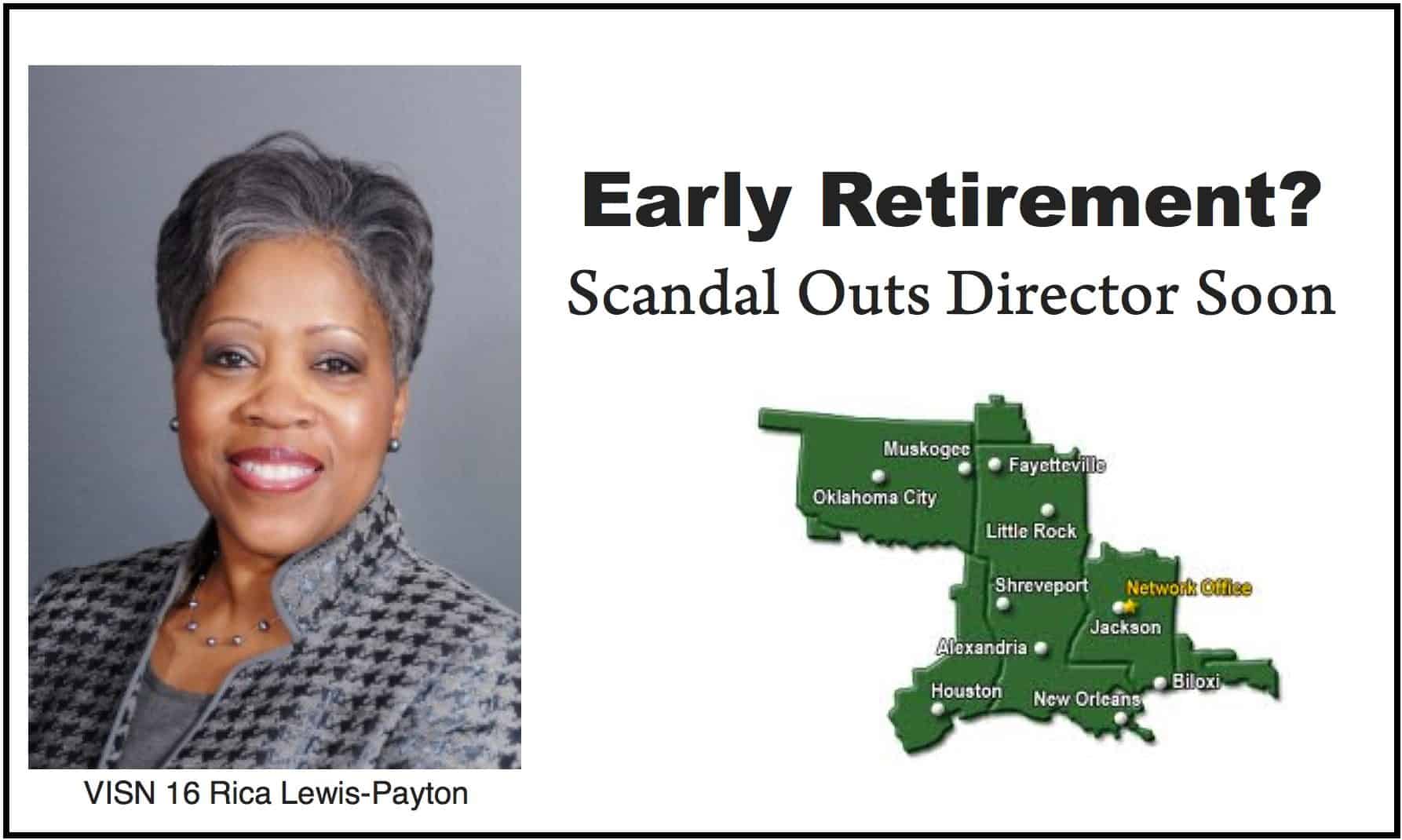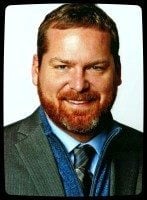 This one counts as "before it's news." An insider email to VA leadership shows another VA director departure is on the horizon. The upcoming retirement of VISN 16 Director Rica Lewis-Payton was announced suddenly last week. Her official last day is unknown but believed to be this week. VA has yet to comment on the departure and its link to the drug scandal in that VISN.
Is Lewis-Payton being forced out suddenly for a reason other than the drug scandal in Mississippi? Why does President Obama allow those at the center of VA scandals avoid accountability through quick backdoor retirements?
This news is significant because it signals that VA Secretary Robert McDonald will continue the policy of allowing senior executives to retire without consequence in light of the wait list and related scandals. House Republicans and veteran organizations are highly critical of the policy that helps those executives linked to scandals evade accountability.
Welcome to this edition of Monday Morning Quarterback (MMQB) for Veterans. I am your host, Benjamin Krause, creator of the DisabledVeterans.org community. This is the number one place of unadulterated veteran centric news, analysis and benefits strategy on the web. MMQB is where I hit on news from the weekend and talk about upcoming news this week.
Here is what we will talk about today:
Drug scandal likely forces VISN director out
Maryland VA official convicted on $1.4 million fraud
VA misspent $5.2 million for Super Bowl and related ads
Upcoming hearings this week
WAS DRUG SCANDAL WHAT FORCED VISN DIRECTOR OUT?
Director Rica Lewis-Payton, head of the infamous VISN 16, suddenly announced her retirement to staff last week. The announcement comes after some confusion as to her proposed retirement dates amid a hugely embarrassing drug scandal at the Jackson, Mississippi, VA medical center.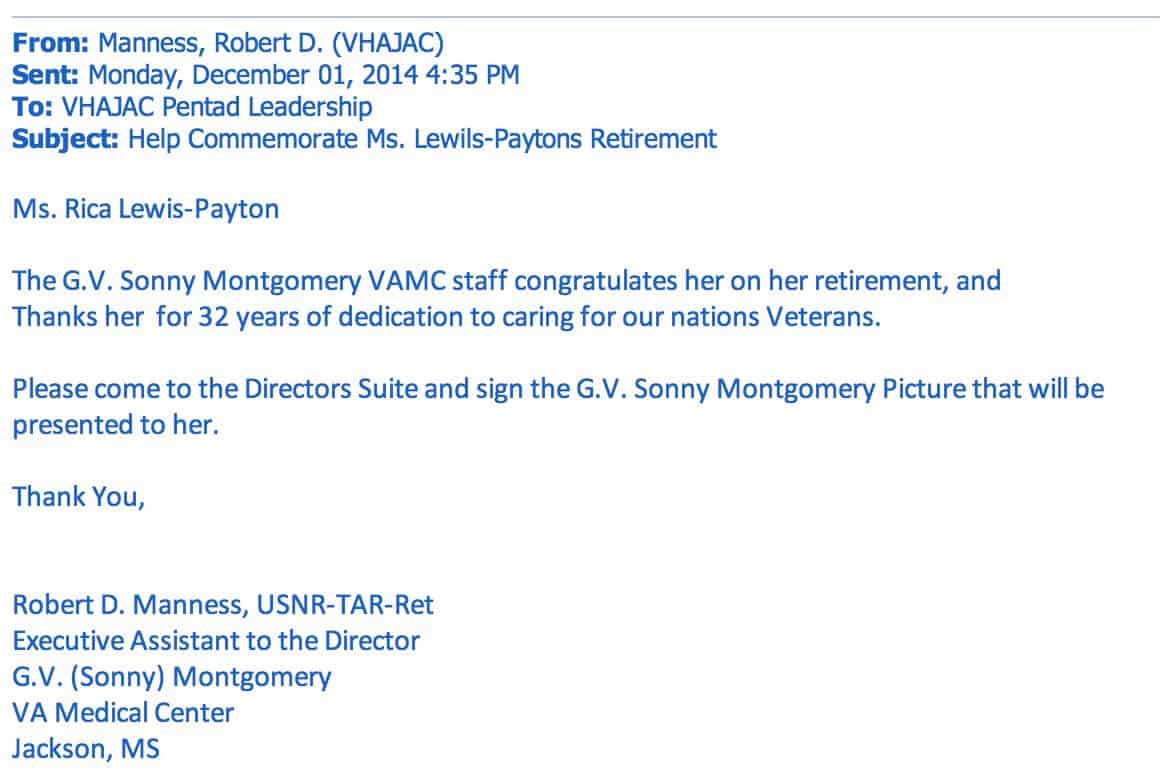 According to a whistleblower, nurse practitioners were illegally prescribing controlled drugs to veterans. One VA health care provider helped a drug addict by illegal drugs from a crack house. The allegations do not end there and were not adequately addressed by Lewis-Payton and other VA leadership in any meaningful way.
According to the Daily Caller:
A 22-page letter from Office of Special Counsel (OSC) investigator Carolyn Lerner from September 13, 2013 implicated several members in the criminal wrongdoing: Joe Battle, the director of the Sonny Montgomery Medical Center; Dr. Kent Kirchner, the chief operating officer; Dr. James Lockyer, the head of Primary Care; and Dorothy White-Taylor, the former associate director of patient care. The letter, addressed to President Barack Obama, also implicated Dr. Gregg Parker, the chief medical officer for Veteran Integration Services Network 16, which oversees a basket of hospitals including the Sonny Montgomery Medical Center.

The report stated that many of the problems stemmed from the hospital's reliance on nurse practitioners at the expense of doctors, largely at the behest of Dorothy White-Taylor.

According to the report, there were "numerous issues regarding patient safety, provision of services, and certification of medical providers." Specifically, Drs. Kirchner and Lockyer were implicated in the report for prescribing medication to patients they didn't treat.

"Dr. Kirchner and Dr. Lockyer commonly signed the form [to prescribe narcotics] as the certifying physician even though providing patient care was never a part of their duties."
According to a source, Lewis-Payton was set to retire in November, which did not happen. Then, she was set to retire sometime in January. This insider email indicates the internal announcement and retirement photo were taken around December 1, 2014.
The alleged reason for the sudden retirement announcement, last week, of Lewis-Payton is reportedly another scandal in VA's Office of Resolution Management (ORM). The ORM handles employee discrimination type cases. My source indicated numerous problems related boggled ORM investigations in VISN 16 that are soon to surface spurned Lewis-Payton's sudden retirement announcement last week.
The retirement photo is usually taken 1-2 weeks prior to the retiree's last day at VA. For that reason, Lewis-Payton's last day will likely be this week.
The above reason for early retirement is unconfirmed, but even if it were true, VA would not confirm the allegation related to early retirement being pushed forward due to more uncovered scandals in ORM.
Read More: https://dailycaller.com/2014/03/19/drugs-corruption-go-unpunished-in-mississippi-va-center/
STATE AND FEDERAL VA OFFICIALS CONVICTED ON $1.4 MILLION FRAUD SCHEME
The former Deputy Chief of Veterans Claims David Clark, an Army veteran, helped himself and numerous others receive $1.4 million in fraudulent veterans benefits. Clark personally forged documentation indicating he had diabetes. He used the same scheme to fraudulently show at least 17 others also had diabetes. Clark was head of claims for Maryland Dept. of Veterans Affairs (MDVA).
Over one year ago, Clark was indicted for his role in the scheme. According to the Department of Justice:
U.S. Army veteran David Clark, age 68, of Hydes, Maryland, the former Deputy Chief of Veterans Claims in the Maryland Department of Veterans Affairs, has been indicted in connection with the scheme to fraudulently obtain over $1.4 million in veterans benefits. As the Deputy Chief for Veterans Claims, Clark's duties included submitting claims and documentation on behalf of veterans in Maryland who appointed the MDVA to represent them in obtaining federal benefits from the Department of Veterans Affairs (VA). The indictment alleges that Clark fraudulently obtained VA compensation for himself, and others, in exchange for cash. According to the indictment, Clark claimed that he, co-defendants, and others, had been exposed to Agent Orange during the Vietnam War and had subsequently developed diabetes. In support of these claims, the indictment alleges that Clark submitted fraudulent documentation, including fake letters from physicians purportedly treating the veterans, which made statements that entitled each claimant to a retroactive lump-sum payment and increased the amount of compensation the VA paid the claimant. The indictment alleges that Clark created counterfeit versions of Defense Department Form 215 (DD215) for himself, several co-defendants and others, which falsely stated that they had served in combat in Vietnam. These documents were submitted to the VA to provide false evidence that they qualified for compensation benefits for diabetes.

Clark is also charged with submitting certifications to the Maryland State Department of Assessments and Taxation stating that some of his veteran co-schemers were entitled to a property tax waiver from the State of Maryland due to a100 percent service-connected disability.

Williams admitted that in 2006, he agreed to pay Clark to submit a false claim to the VA on Williams' behalf for diabetes purportedly arising from military service during the Vietnam War. Williams received a one-time lump disability payment from the VA in 2006 of $6,000, from which he paid Clark $3,000. Thereafter, Williams received monthly payments from the VA until October 2012, for a total of $42,567 in benefits that he was not entitled to receive.

According to their guilty pleas: from 2003 to October 2012, Tyree, a U.S. Air Force veteran and a former employee of the U.S. Department of Veterans Affairs, received a total of $56,304 in benefits, and Webster, a U.S. Marine Corps veteran and former AMTRAK police officer, fraudulently received a total of $181,476 in benefits; from 2004 to October 2012, Sadler fraudulently received a total of $82,201 in benefits; and from 2006 to 2012, Heard, a U.S. Navy veteran, received a total of $58,060 in benefits to which he was not entitled. Neither Tyree nor Webster ever served in Vietnam, but they admitted that Clark submitted false service records to make it appear as if they had. Additionally, Heard admitted that he obtained a property tax waiver by having Clark submit false certification related to Heard's purported disability. Heard fraudulently received tax waivers totaling $15,677 between 2006 and 2012.
Read More: https://www.militarytimes.com/story/military/crime/2014/12/06/sentence-veterans-benefits-fraud/20003071/
https://www.justice.gov/usao/md/news/2013/SixVeteransPleadGuiltyToFraudulentlyObtainingOver500000InVeteransBenefits.html
VA MISSPENT $5.2 MILLION ON SUPER BOWL AND RELATED ADS
Last week, Washington Times awarded VA its infamous Golden Hammer award for VA's spending spree on propaganda tools to improve America's perception of the agency. VA spent millions on Super Bowl ads and ads for the Country Music Association Awards.
For a little background, in 2010, the Government Accountability Office (GAO) decided VA was not doing enough to reach out to veteran. The GAO determined the agency should reach out to veterans to help them learn more about their benefits.
In response, VA launched a $30 million national outreach campaign to increase its profile. According to an IG report, the agency, "began a multi-phased plan to develop an integrated rebranding and communications campaign that included paid media, outreach events, media relations and digital strategies."
As part of that effort, the VA awarded graphic design and advertising firm Woodpile a $5.2 million contract. Under the agreement, Woodpile oversaw a "significant media ad campaign" consisting of "two television spots aired between October 2010 and January 2011."

One of the TV commercials aired during the 2011 Super Bowl. Woodpile-produced VA ads were also featured during the Country Music Association Awards.
Like most other programs developed by VA, this one lacked any proper assessment or analysis related to how the spending actually impacted any agenda. Instead, the program appears to be a funding tool for reasons beyond the publicly stated purpose. It seems this could be a particularly useful spending move by agencies to repay election favors previously given to the executive branch.
The VA's Office of Public and Intergovernmental Affairs was unable to provide any "performance assessments or other documented analysis to show the impact of [Woodpile's] outreach activities," the investigative report concluded.

Investigators determined that the VA's contract with Woodpile "lacked specific deliverables" and that Woodpile was to perform "broad activities such as copyrighting, graphics support, and strategic consultation with no required outputs." As a result, the VA had no proof that the $5.2 million it gave to Woodpile did anything to increase veterans' awareness of VA benefits.
Is this how our founding fathers envisioned the government spending tax dollars?
Read More: https://www.washingtontimes.com/news/2014/dec/4/golden-hammer-va-spent-10-million-of-taxpayer-fund/
UPCOMING HEARINGS
HOUSE COMMITTEE ON VETERANS AFFAIRS
DEC 9, 2014 – Timeless Honor: Reviewing Current Operations of our National Cemeteries
DEC 11, 2014 – Evaluating Federal and Community Efforts to Eliminate Veteran Homelessness
DEC 11, 2014 – Business Meeting: To Approve the Second Annual Activities Report for the 113th Congress