The Largest Facebook VocRehab Group Hits 15,000 Members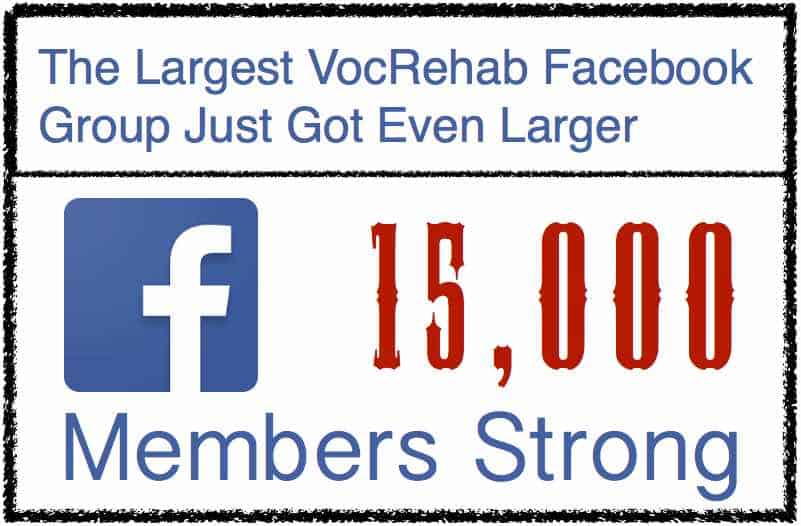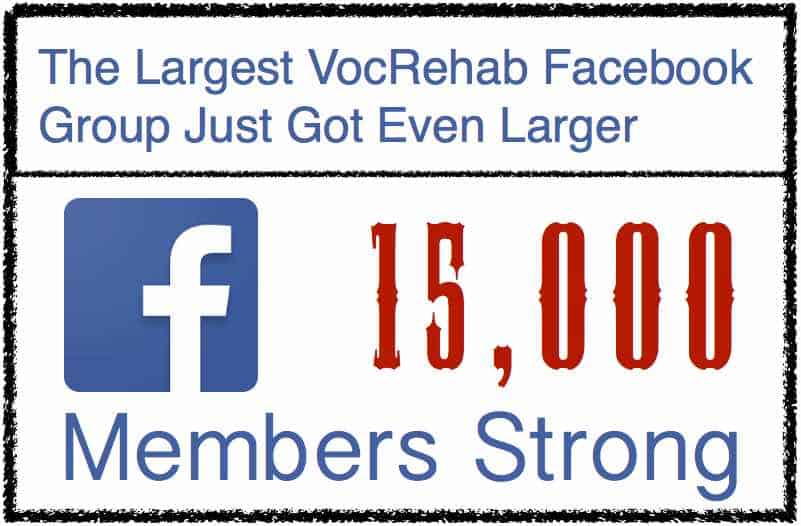 The original and largest Facebook group dedicated to veterans interested in VocRehab just hit 15,000 members early this morning.
The group, Disabled Veterans – Chapter 31 VocRehab, is the original and largest group on Facebook dedicated to exposing truths concerning the benefit.
I founded it in 2009 after fielding hundreds of emails from veterans economically injured by VA employees knowing providing false information to veterans about their benefits. Since then, we have built up not only the largest group on the subject but also boast the largest number of disabled veterans turned attorneys who are also members of the group.
That is right. We have lots of members in the group who are attorneys and some are also accredited agents.
But something happened last September that was truly spectacular.
Over the past 10 months, the group has grown by 50 percent!
I will say it a different way. That is 50 percent growth in ten months after the group had already been around for almost 8 years with moderate growth.
Why the sudden growth?
Big And Sudden Changes
A few things happened around that time.
One of our admins quit the group to start her own Facebook group due to concerns about my zealous PRO-VETERAN position where I also take on VA in a direct and assertive manner.
Basically, I take a "scortched earth," "take no prisoners" approach when my clients and readers run into problems with VA where someone inside VA is lying.
Some folks think this means I am ANTI-VA, which is not accurate. Instead, I am pro-veteran 100%, and if a VA employee gets in the way, I take issue with it in a direct and sudden manner.
Let's face it, some VA employees actively lie to veterans. I do not like these people and aggressively seek to expose them. My former admin quit because of my views and how openly I shared them in the group.
To each their own, I suppose.
Despite the loss of admin support and sudden competition on Facebook, the group still grew. So what else happened?
In October, I redesigned this website, which highlighted the group more prominently on the homepage and article pages.
Likely, this is the primary reason for the membership increase coupled with me changing the group from being "open" to "closed."
No Voyeurs Allowed + Website Exposure = Massive Growth.
About DisabledVeterans.org
So, the Facebook group is also the support group on social media for my investigative journalism where I investigate and expose fraud, waste, and abuse committed by federal employees in the Department of Veterans Affairs.
The website is solely funded by readers who purchase the VocRehab Survival Guide I wrote while in law school that helps veterans access the benefits the right way the first time around rather than having to deal with lengthy appeals.
LEARN MORE: VocRehab Survival Guide
Over the past five years, the guide's advice and instruction has helped thousands of veterans win benefits for law school, medical school, dental school, and countless other expensive training paths.
The proceeds from the book fund my work as a journalist where I exposed scandals like the traumatic brain injury scandal in 2015. Then, through NBC, I exposed that VA was using unqualified doctors to examine veterans with traumatic brain injury.
The report and resultant investigation conducted by AJ Lagoe at NBC exposed a nationwide scandal that affected almost 25,000 veterans. Shameful.
But that investigation could not have happened without reader support of this website and our Facebook group.
WATCH: NBC Finds VA Using Unqualified Doctors, Affects Almost 25,000 Vets
Background On VocRehab Facebook Group
The Facebook group was pivotal in exposing this behavior through CBS Evening News with Katie Couric in 2010. Former director Ruth Fanning agreed to be interviewed on the subjected, which also resulted in some reforms regarding training.
WATCH: CBS Investigation Into VocRehab (may not work with Chrome)
To give some context, circa 2010, few if any veteran organizations knew much about how VocRehab worked and even fewer veterans were fully aware of the programs regulations and policies governing the program.
Instead of being armed with the truth, many veterans were left to wonder if the VocRehab counselor they met with was being truthful or if they were getting shortchanged.
My Personal VocRehab Experience
Personally, I was repeatedly short-changed by VocRehab, which is why I created the group. Numerous counselors misled me about private school education and graduate level training. This included counselors telling me VocRehab "won't pay for law school." Or, others telling me self-employment services are only for the most severely disabled veterans.
Both claims are totally untrue, but that did not stop highly paid counselors from feeding me a line of BS, and I was not alone.
I fought back and was approved for an undergrad at Northwestern University (high cost) and was later approved for a law degree at the University of Minnesota (high cost). And, even later, VocRehab approved funding to help start up my law firm.
They literally paid to help me help veterans sue the Department of Veterans Affairs. Beautiful, right?
Some Lies VocRehab Still Tells Veterans
Since then, the VocRehab Facebook group has been a pivotal resource for veterans that allows members to share stories and experiences to increase awareness about program benefits and problems. This sharing helps blow through the BS.
Sadly, some of the problems plaguing the program in 2009 still plague the program in 2017. VocRehab counselors still mislead veterans about what the program can do for them. And, they still withhold information about available benefits.
READ: Biggest Lies VocRehab Tells Veterans
Some counselors even misstate the law or facts to reverse engineer denials. It is a real shame, but our VocRehab Facebook group has persisted and is gradually forcing change one new member at the time.
Anyway, that is my story and the story of our 15,000 member Facebook group taking on VocRehab and helping veterans maximize their benefits.
I am proud of the group the dent it has made in the bureaucracy for the betterment of veterans. We are by no means the largest group on Facebook, but we are the largest in this niche, and that is something special.
Please follow the link below and check it out.