MMQB – VA Town Hall Meeting Turned Into VA Spin Session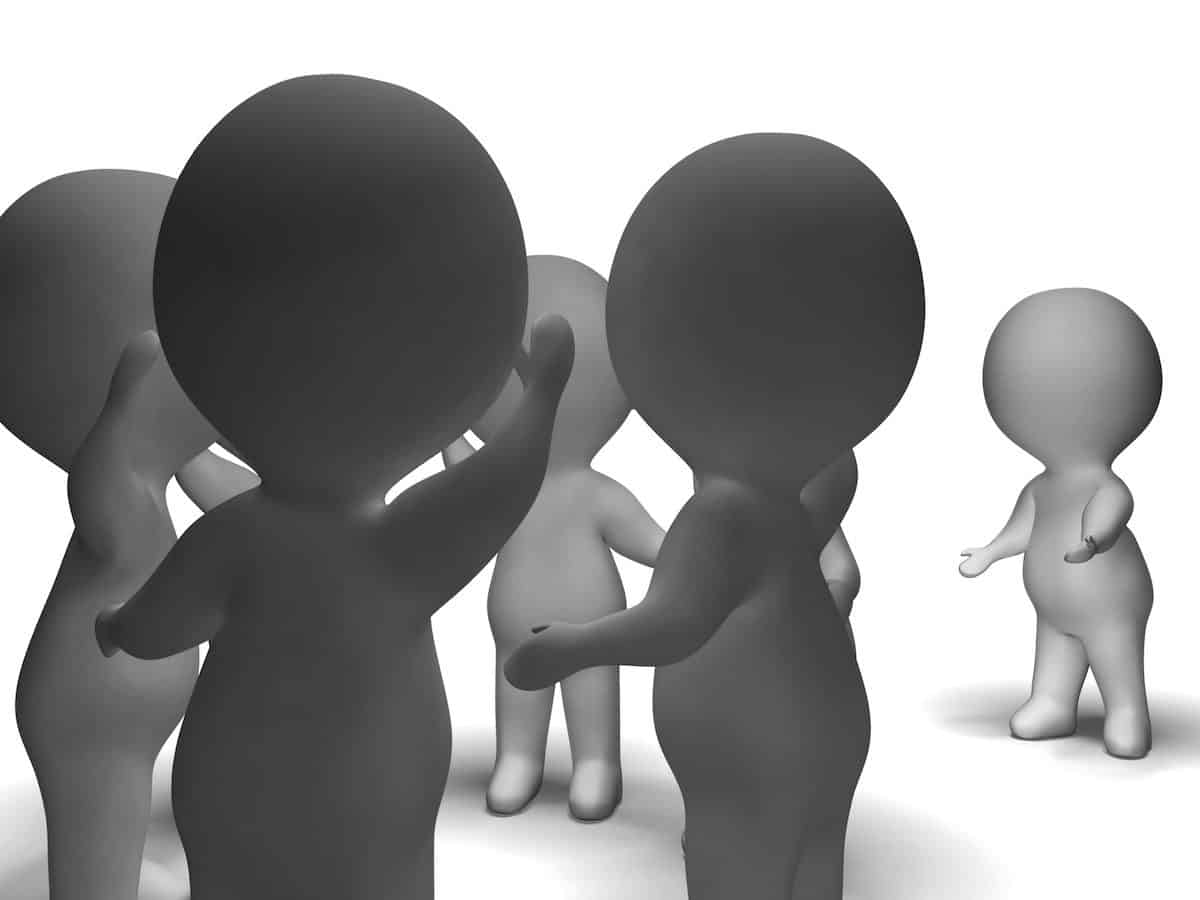 Lawmakers have begun to hold VA town hall meetings at facilities across the nation to address veterans' concerns and VA has not missed the opportunity to spin its own narrative.
Over the weekend, Congressman Ted Yoho made his way to the Gainesville, Florida to discuss problems veterans are facing at VA Medical Centers in the area. Over 50 veterans were on hand to ask questions about problems they have had regarding their VA health care.
The questions were regulated by the Congressman's assistant, and by meeting's end, VA patient advocate Kimberly Howard shared some particularly disturbing beliefs about VA law that I will get into in a bit.
Hi and welcome to another edition of Monday Morning Quarterback for Veterans. I am your host, Benjamin Krause, creator of DisabledVeterans.org, the leading online source for VA benefits tips and related news. This is where I pull in various stories from last week and the weekend to give you a broad understanding of where the benefits fight is going.
This week we will cover:
Bay Pines VAMC town hall meeting devolves into VA spin
Baltimore is home of new pro-bono veterans law clinic
Wait times reduced by 93 percent at Puget Sound VA
Colorado VA payments totaling almost $15 million in negligence and malpractice claims
BAY PINES VAMC FOCUSED TOWN HALL MEETING DEVOLVES INTO VA SPIN
GAINESVILLE – Republican Congressman Ted Yoho traveled to Gainesville, Florida to talk about problems veterans are facing with their health care at area VA medical centers and elsewhere. The town hall meeting was at Santa Fe College.
Local press covered the event and Rep. Yoho's assistant mandated the audience write out questions or points in advance. Those in attendance were disappointed by the lack of ability to address matters in a more sincere and to the point manner. Overall, the meeting was tightly controlled by Yoho's staff which prohibited free flow of ideas.
One veterans advocate, Lawrence Kelley III, came armed with 80 pamphlets he prepared that well sets out top points for VA reform. These points included banning current VA use of insurance defense strategies in disability claims and an abolition of 38 USC § 511. Both of these key positions would radically alter VA's derelict treatment of veterans by removing barriers to liability when a veteran gets shafted.
Prohibit McKinsey & Co., a major insurance defense consultant, from implementing any further insurance defense tactics in the processing of VARO claims. Allstate Insurance was sued and suffered a huge judgment of several hundred million dollars for using the exact same "Delay, Deny, Defend" tactics that McKinsey & Co. taught Allstate to use. These are the exact same methods they have implemented at all VAROs for all disability and other benefit claims. Numeric scoring systems sold to VA by McKinsey & Co. have a claim denial bias, which allows VA to keep more money in its operating fund accounts. VA draws interest on all those monies not paid out in claims.

Abolish Title 38 U.S. Code section 511. This statute is far outdated and prohibits veterans from the rights that other American citizens have to sue the federal government for wrongdoing resulting in injuries and losses. Since the enactment of the Veterans Judicial Review Act of 1989 (VJRA), which created the US Court of Appeals for Veterans Claims (CAVC), there has been a huge change in public policy concerning veteran's legal rights. (Until 2005, a civil war era statute was in place that prohibited anyone from charging more than $10 for helping veterans with any disability or other legal claim against VA). Section 511 allows lawsuits in US District Courts only for denial of insurance claims and lawsuits for illegal or unconstitutional rules in Title 38 Code of Federal Regulations (CFRs). There is no longer any justification for cheating veterans out the same legal rights of Equal Protection of Law that are enjoyed by all other US citizens.
[Download Key VA Reform Points Here]
Kelly reported that VAMC patient advocate, Kimberly Howard, attended the meeting. At first, he believed she was there to spy for VAMC leadership rather than to contribute to the discussion. But what happened was actually far worse.
Kimberly Howard was there to promulgate one of the most ludicrous myths believed by many VA employees and repeated as disinformation to veterans. Howard stood up toward the end of the meeting and told the crowd that VA policies are the laws VA must follow – and this was the excuse she made for VA not doing more to help.
Think about this for a second.
VA changes its policies more than most people change their socks. Over the past decade, there have been numerous examples where VA's policies violated veterans rights and the law.
How can a policy break the law if it is a law, too? It cannot.
So, can it be true that VA policies are law? No. VA policies are not laws. Congress creates laws VA must follow, not VA. VA then interprets the laws by making regulations. Beyond this VA also makes many policies that help its employees know how to implement the regulations. However, this latter part of the process is certainly not the same as the creation of laws by Congress.
Advocate Kelley spoke up immediately to counter the blatant disinformation spewed by Howard and belted home the truth, "VA polices are not laws. Laws are laws." His short and simple statement drove home the point and ended the brief VA spin move.
The reason Howard and employees like her attempt to broadcast such disinformation is that it allows VA to hide behind its own dastardly deeds with immunity from naysayers. They are essentially saying VA is victim to VA's own laws through the policies it makes and that veterans should not be mad about it.
Of course, since VA policy is not the same as law, the entire premise is a wash, and VA can and should revise all anti-veterans policies the agency clings to on a daily basis. I wanted to highlight what happened and Kelley's response to inform veterans of the truth.
VA policies are not laws. Veterans should stand up for the truth and for each other.
Have you noticed instances where VA employees behaved more like nitwits and declared the same disinformation?
Read More: https://www.wcjb.com/local-news/2014/08/congressman-ted-yoho-hosts-town-hall-discussion-focusing-veterans-and-issues-they
BALTIMORE HOME TO NEW PRO-BONO VETERANS LAW CLINIC
BALTIMORE – The University of Baltimore School of Law is the home of a new veterans law clinic. Washington Post highlighted the new endeavor of the school.
At UB Law, the clinic's initial focus will be on cases in which veterans need legal help to access their service-connected disability benefits and on "discharge upgrade" cases. The two are often intertwined, [Hugh McClean, former Air Force JAG] said, since a veteran who received a dishonorable discharge may be prevented from accessing benefits.

"As veterans return from Iraq and Afghanistan, more veterans are filing claims than they've done in previous wars, so there's a real need to a have a clinic like this in the community," McClean said.

Eventually, McClean hopes to expand the clinic's impact by collaborating with medical and other academic institutions in the state to create a "health law" program.

He'd also like to see the students get involved in other projects, such as the effort to launch a veterans' treatment court program or docket in Baltimore. This type of court focuses on veterans with substance abuse issues or post-traumatic stress disorder, and emphasizes rehabilitation over jail time.
Read More: https://www.washingtonpost.com/local/veterans-next-battle-legal-rights/2014/08/17/a943482e-261d-11e4-8b10-7db129976abb_story.html
WAIT TIMES REDUCED BY 93% AT PUGET SOUND VA
SEATTLE – "We've seen a 93 percent reduction in the tool we use to track waits since our peak last December," said Michael Murphy with the Dept. of Veterans Affairs.
The agency was at its peak in Seattle of nearly 60 days for veterans to wait to receive a primary care appointment.  Murphy stated the delays were caused by staff shortages.
But now Murphy says they have added more support staff, hired additional clinical staff, increased primary care, and expanding offerings at after-hours clinics. Now, new primary care patients will wait 40 days to get care, while established patients have to wait approximately 8 days.
Read More: https://www.komonews.com/news/local/Officials-93-percent-reduction-in-waits-at-Puget-Sound-VA-clinics-271477501.html
ALMOST $15 MILLION IN PAYOUTS AT COLORADO VA FOR MALPRACTICE AND NEGLIGENCE CLAIMS
DENVER – Over the past decade, the Denver VA has received over 400 claims and almost $15 million in damages to veterans harmed by poor health care and medical malpractice.
[Read All The Colorado VAMC Med Mal Claims VA Reported]
Many of the cases where veterans were harmed were linked to delays in health care.
Yet, last week Sloan Gibson tooted the horn of this VA facility for providing higher quality of health care to veterans than elsewhere in the nation.
Is this the bar for quality of care? The facility that pays $15 million in damages for poor care serves as the high bar for VA care quality?
Here are some examples:
In one case, a patient's prostate was wrongfully removed because of a paperwork mix-up.

Surgeons believed the patient had prostate cancer, but the file they were looking at belonged to a different veteran.

In another case, doctors failed to timely diagnose and treat a retinal detachment which caused a veteran to lose vision in his right eye.

A surgical clamp was left in one man's chest following triple bypass surgery, while another claims says a vet had a penile prosthesis operation that was not properly performed, resulting in severe pain to his penis and scrotum.

Perhaps even more disturbing, VA documents revealed in one case, intubation prior to surgery was improperly performed resulting in a lack of oxygen and permanent brain damage.
Does VA have any room to brag up its supposed successes when these kinds of malpractice are occurring across the nation? Keep in mind, according to VA, Colorado VAMC is one of the best facilities.
Read More: https://www.koaa.com/news/news-5-investigates-claims-paid-by-colorado-va/