New Orleans VA Mega Hospital To Give Tours To Help Veterans Feel 'Safe'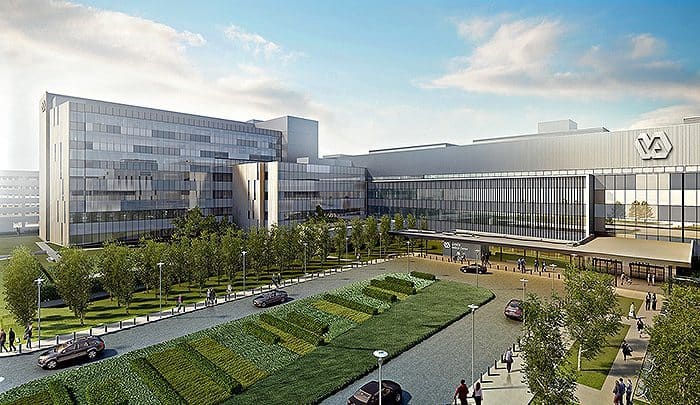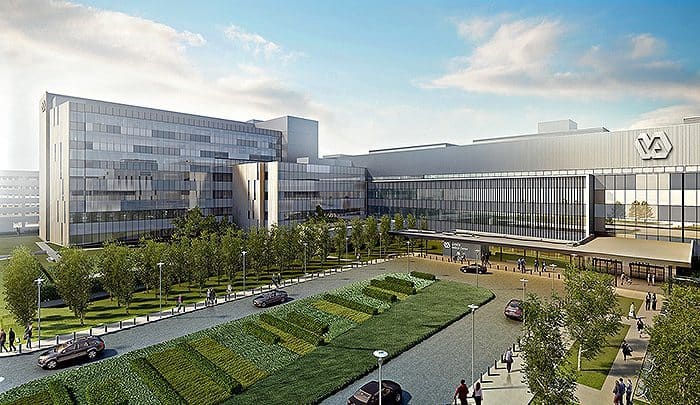 The billion-dollar mega New Orleans VA Medical Center is soon to reopen and offer tours after one decade of being closed following Hurricane Katrina.
Medical Center Director Fernando Rivera explained the reason for the open houses, "The purpose of these open houses is to familiarize our veterans with their new medical center ahead of their first appointments." Dr. Rivera continued, "We want our veterans to feel safe and comfortable with their new surroundings…"
The facility is 1.6 million-square-feet. Gulf Coast region veterans forecasted to use the facility are estimated at 70,000. It was renamed Southeast Louisiana Veterans Health Care System (SLVHCS) following a reorganization and will be located in Mid-City a few blocks from the original location in New Orleans.
About New Orleans VA Project
VA provided the following frequently asked questions about the project, and I thought I'd repost it here for those of you wondering about the billion dollar hospital project:
"Q1: What is Project Legacy?
A1: Project Legacy is the name for the project to design and build a new medical center to replace the one damaged from flooding following Hurricane Katrina. Project Legacy is also the name of the service within SLVHCS in charge of the project.
"Q2: Why couldn't we just fix the old hospital?
A2: The building took on water during the flooding subsequent to Hurricane Katrina. Critical internal and maintenance facilities and utility infrastructure were severely damaged. Although structurally sound, the building – built in the 1950s – is no longer suited to offering Veterans the world-class health care they deserve. By starting new, we are able to incorporate the lessons learned during Katrina, build a facility designed for modern health care that meets federal physical security requirements and plan for the future of Veterans' care in southeast Louisiana.
"Q3: Where are we building our new medical center?
A3: The state of Louisiana, working on behalf of the city of New Orleans, acquired an approximately 30-acre footprint in the area of New Orleans commonly known as Mid-City, which was then turned over to VA for our new medical center. Our facility will be bounded by Canal Street, S. Rocheblave Street, S. Galvez Street and Tulane Avenue. The site is mere blocks from the old VAMC New Orleans.
"Q4: I keep hearing about the LSU hospital in Mid-City. Is this our hospital?
A4: No. The state of Louisiana is building a teaching hospital to replace the old Charity Hospital facility next to our medical center in Mid-City. Their footprint is bounded by Canal Street and Tulane Avenue like ours, but extends from S. Galvez Street to S. Claiborne.
"Q5: Will the new medical center replace the clinics that have been in place since Hurricane Katrina?
A5: Most community-based outpatient clinics will not be replaced/closed when the new medical center opens. Existing CBOCs located outside of New Orleans metro area will continue to operate. Facilities located within the metro New Orleans area, such as the eye clinic, APU and dental clinics, will close once the medical center reopens and those functions are relocated to the new campus.
"Q6: When will the new medical center be open/I start working at the new location?
A6: The new medical center has a phased activation plan. We expect to have 2400 Canal Street – the old Pan-American Life Insurance Building – renovated and activated in 2014 to house administrative functions prior to the medical center's full activation. This building will serve as the recruitment and workforce development center. We anticipate activating the rest of the medical center in late 2016.
"Q7: How are we keeping people in the neighborhood informed about the construction process?
A7: We conduct quarterly neighborhood meetings to keep the individuals in the neighborhood and other interested parties apprised of progress on the site. We answer questions, offer information and have a growing email contact list for stakeholder updates. We are updating our Project Legacy website and often post updates on Facebook and Twitter.
"Q8: People are asking me about hiring. What should I tell them?
A8: Individuals looking for construction work or business opportunities can be directed to our Project Legacy website:https://www.neworleans.va.gov/Project_Legacy.asp, which includes points of contact for construction questions, job inquiries and other such important information. You may also direct individuals to the Clark McCarthy Healthcare Partners, the contractor for this project, website:*https://www.vahospitalreplacement.com/.
"Those looking to work for VA should be encouraged to visit USA Jobs for information on current openings with the federal government. We will be hiring over 1,100 by the time the new medical center opens in 2016. Additional employment information will be shared in a timely manner.
"Q9: I have additional questions or concerns about Project Legacy. Who should I talk to?
A9: Those with general questions about the project may call the Project Legacy office at 504-558-1433. For a construction-related question or concern, you can call the community outreach hotline at 504-335-2435."
If you are reading this and planning to use the new facility, definetly check in here to let us know what you experience during the tours.