How Was Veterans Affairs 'Unaware' Of Thomas Burch Fundraising Scheme?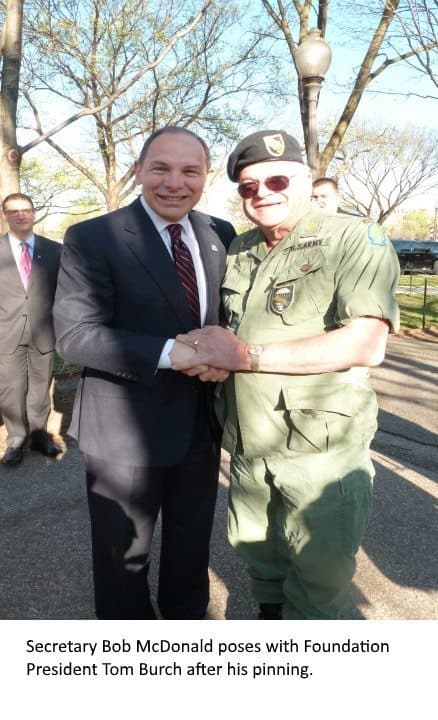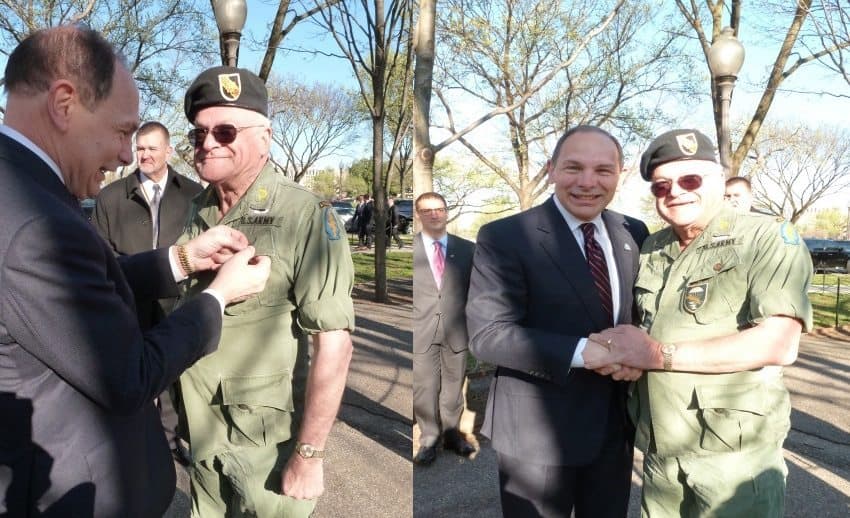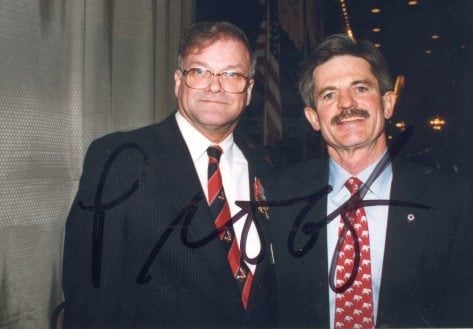 Veterans Affairs says it was unaware VA attorney J. Thomas Burch, Jr. was raising millions as president of the worst charity veterans charity, his second job.
That charity was called National Vietnam Veterans Foundation (NVVF), and its mission supposedly involved helping homeless veterans. But when CNN conducted its investigation, it learned very little of the millions raised each year actually went to veterans.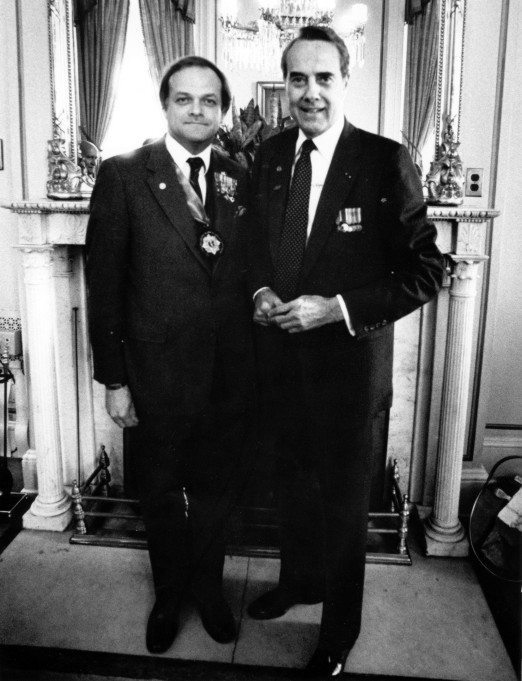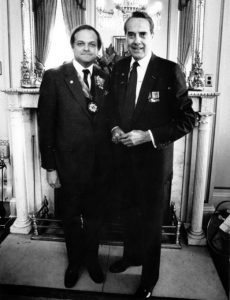 NVVF reportedly was named National Vietnam Veterans Coalition before it was named in a lawsuit with a telemarketing shell company called Telecom Telemarketing Services, Inc, back in 2001. The use of robo dialers continued under NVVF until Burch stepped down this month.
Making matters worse, VA now claims it was totally "unaware" of the millions Burch raised as president of the foundation, and apparently failed to notice his Rolls Royce parked outside VA with the vanity license, "MY ROLLS".
RELATED: High-Ranking VA Attorney Runs 'Worst' Veterans Charity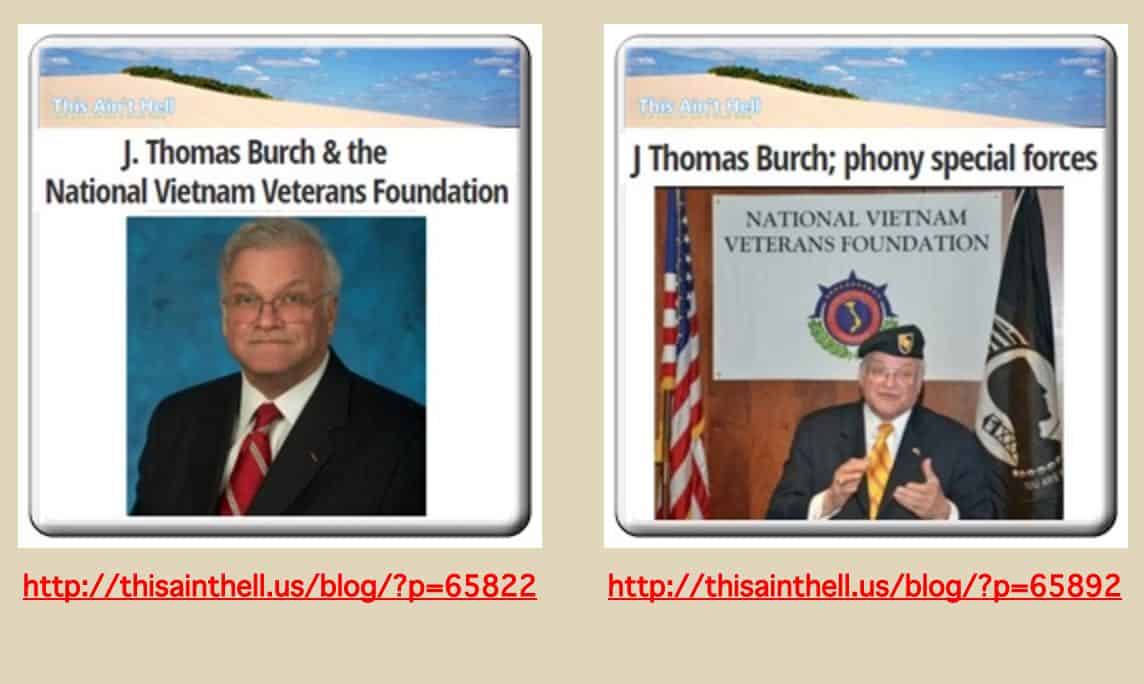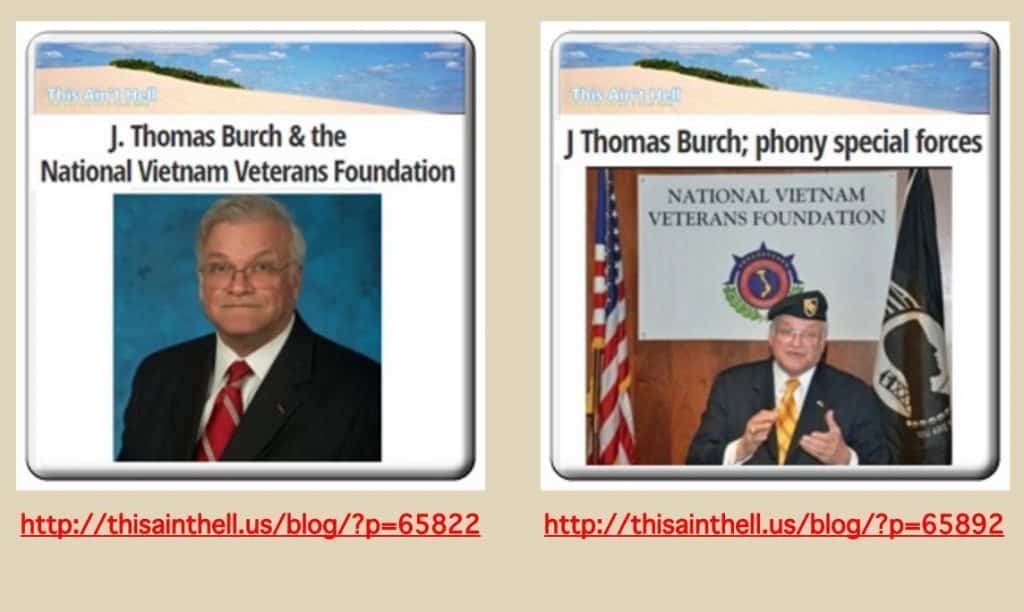 VA acting Assistant Secretary and head of public affairs, James Hutton, asserts VA lacked awareness of his role as president in raising those millions:
"The VA, through a spokesman, said it had been unaware of Burch's job as the president of the charity. In an email, VA spokesman James Hutton said Burch was still employed as a staff attorney but that an internal investigation, conducted by the agency's Office of Inspector General, was still in progress."
Is VA totally incompetent or are they lying about having knowledge of what Burch was doing? If what VA says is true, that would mean Burch falsified his conflict of interest disclosures to evade accountability over the past decade.
J THOMAS BURCH WITH VA SECRETARY
Making matters more sticky, there are pictures of Burch with former VA Secretary Jim Nicholson in the photo archive that chronicles Burch's nonprofit work at his nonprofit.
Could this mean VA leadership knew Burch was involved in his nonprofits this entire time? Do numerous photos of high-ranking lawmakers, VA leaders and nonprofit heads signify VA is misleading the public now, or that VA is incompetent at ferreting out problems?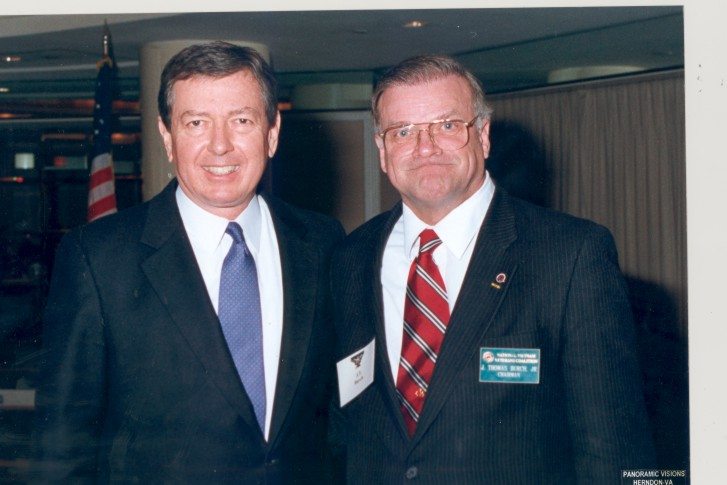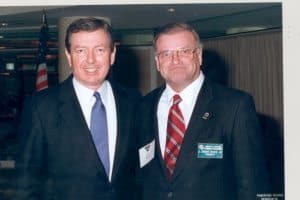 RELATED: Will OIG Bust J Thomas Burch, Special Forces Phony?
BURCH TAKES ON MCCAIN, KERRY
Did VA not know what the whole planet knew for decades? In 2004, even the Chicago Tribune was aware of Burch's fundraising and involvement slamming fellow Vietnam veterans running for the presidential office. Why would Burch attack the only two Vietnam vets with a shot at the presidency? According to the Tribune:
John Thomas Burch Jr. has been fighting the Vietnam War on many fronts.

An official at the Veterans Affairs Department, he has also overseen a lucrative but little-known veterans fundraising group and served as a Bush campaign surrogate willing to scorch war heroes on veterans issues.

In one notable incident during the 2000 Republican primary in South Carolina, Burch stood with George W. Bush at his side and accused Sen. John McCain of Arizona of opposing health care for Persian Gulf war veterans and blocking efforts to locate POW-MIAs, saying the former prisoner of war "came home from Vietnam and forgot us."

That swipe at McCain "had to be one of the more outrageous things in American [political] history," said former Sen. Max Cleland of Georgia, who supports Democratic presidential contender Sen. John Kerry. Bush embraced Burch at the event but a day later apologized for his surrogate's caustic words.

Now, as the Bush campaign targets Kerry's Vietnam-era record, Burch, a Vietnam vet too, appears poised to re-enter the campaign fray.

Last year, he registered the Internet domain names veteransforkerry.org and veteransforkerry.com (the domain names as published have been corrected in this text).

Neither Web site is up and running–it is not clear if Burch registered them to prevent Kerry from having the names or for some other reason. Burch did not respond to requests for comment.
CHICAGO TRIBUNE: Vietnam Vet An Old Foe Of Kerry
The world knew what J. Thomas Burch was up to but the Department of Veterans Affairs was "unaware"? Do you believe that for a second?
THOMAS BURCH STILL WORKING AT VA OGC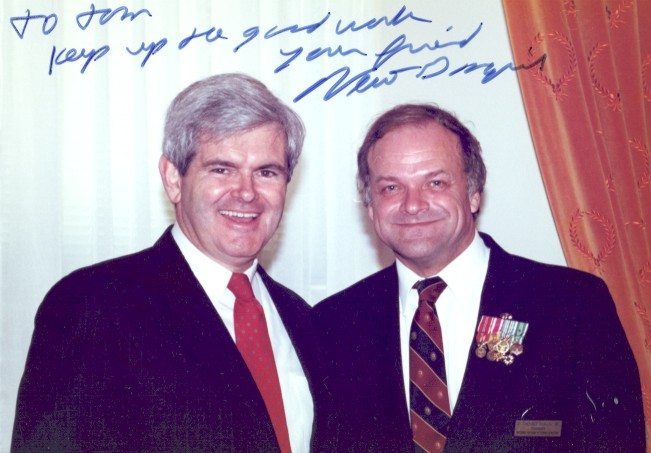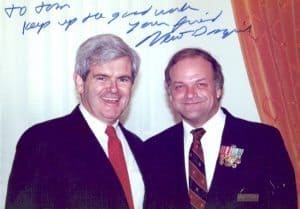 So why is Burch being allowed to work at VA still? Why is he not on leave pending the outcome of the investigation like every other VA leader involved in a massive scandal?
Perhaps it's because he is the head of VA OGC's Freedom of Information Act program.
Or, is it because his other job is, according to him, VA Deputy Director of Homeland Security & Operations? Isn't it misleading of VA to call someone with this position merely a "staff attorney"?
RELATED: The Vietnam Center And Archive At Texas Tech – Thomas Burch Photos
Take a look at those photos and let me know if you think Burch is a "staff attorney" at Veterans Affairs while computer call-bots were raising millions in the name of his charities.
Would a mere staff attorney have the clout to petition George HW Bush for a job as Under Secretary of the Army?
DOWNLOAD: J Thomas Burch Petition To HW Bush White House
What exactly is going on here?
BURCH PHOTO GALLERY SCRUBBED ON GOOGLE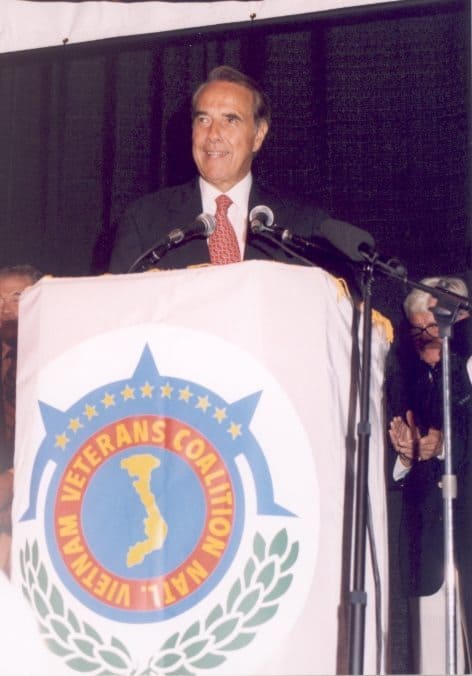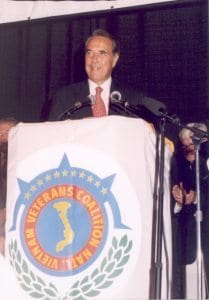 It used to be easy to search for the archive, but search bots appear to have scrubbed this photo archive from Google searches after the Burch scandal broke.
In fact, when you search for Burch online now, numerous websites and resources that used to reference him are scrubbed from the web. Only press websites show up in searches now.
David Kaufman, the charity's vice president, wrote to CNN about the matter this week. He says the National Vietnam Veterans Foundation "has severed all ties" to the organization's president, Thomas Burch.
"Tom Burch has resigned from the Foundation and NVVF is shutting down completely, " Kaufman. "All fundraising has ceased and the only thing being done is the distribution of blankets, personal care kits and related items in the warehouse."
Again, in light of the scope of this scandal, and the millions of dollars raised but not directly spent on charitable purposes sufficient to evade scrutiny, why is Burch still working?
Source: https://www.cnn.com/2016/08/31/politics/national-vietnam-veterans-foundation-charity-out-of-business/
UPDATE:
September 2, 2016, 12:00 CST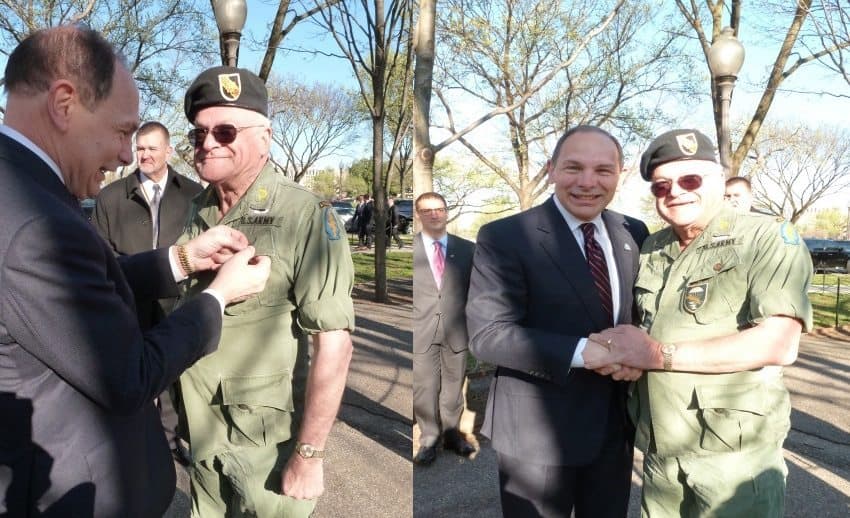 This morning, I received photos of Secretary Bob McDonald pinning a commemorative pin on J Thomas Burch while Burch was apparently functioning in his capacity as head of NVVF. Normal attire for a VA staff attorney would obviously be a suit and tie. The outfit Burch wore at this ceremony is the same one he wore whenever working in his capacity as NVVF president at events.
I published the story now. And I conclude based on the photos that VA did have knowledge of what Burch was doing at NVVF right up to the top brass at Veterans Affairs.
READ: VA Lied To CNN, McDonald Gave Award To Denounced Nonprofit Head