Chow Time? Veterans Affairs Serving Dangerously Raw, Expired Food To Veterans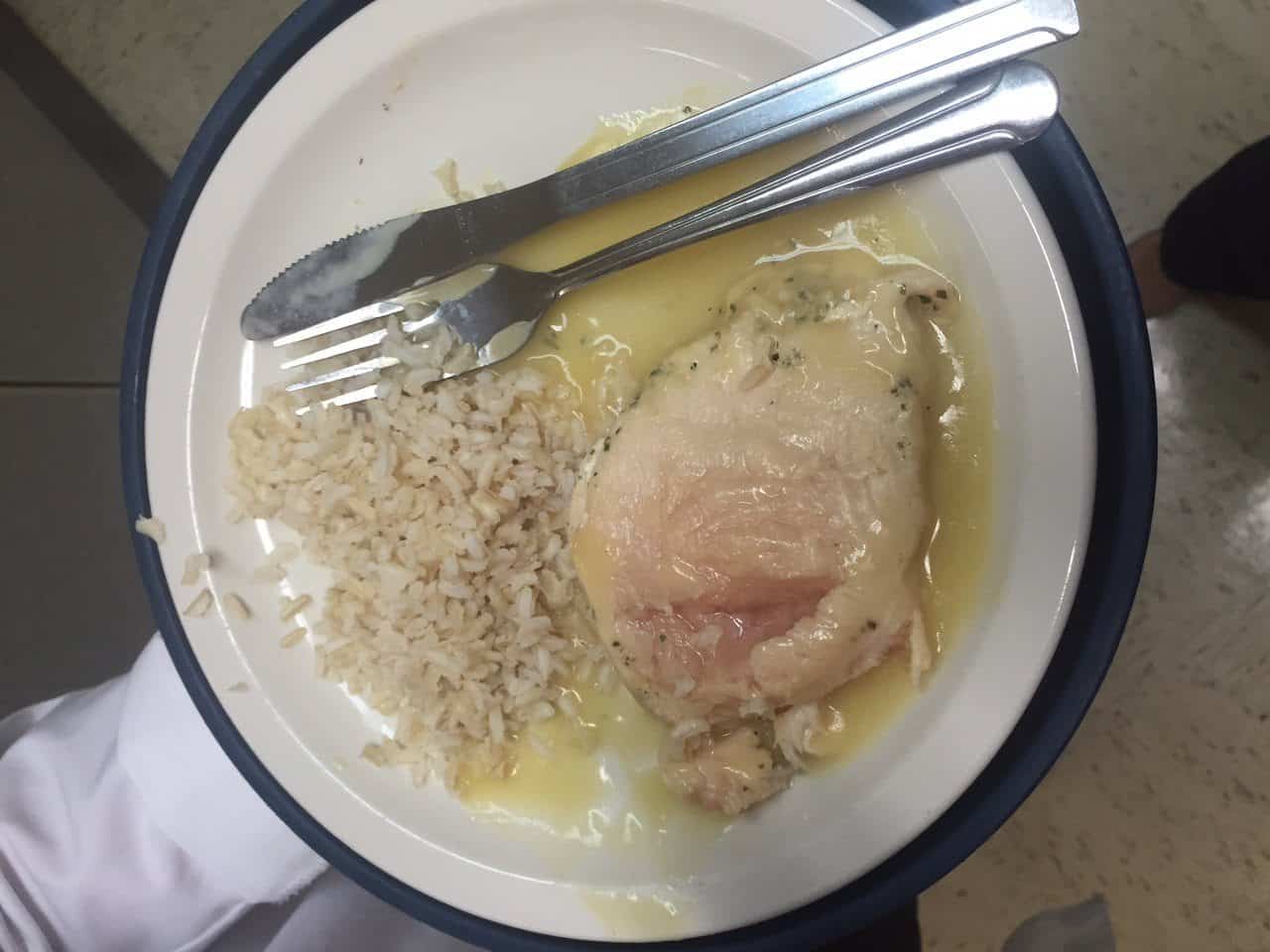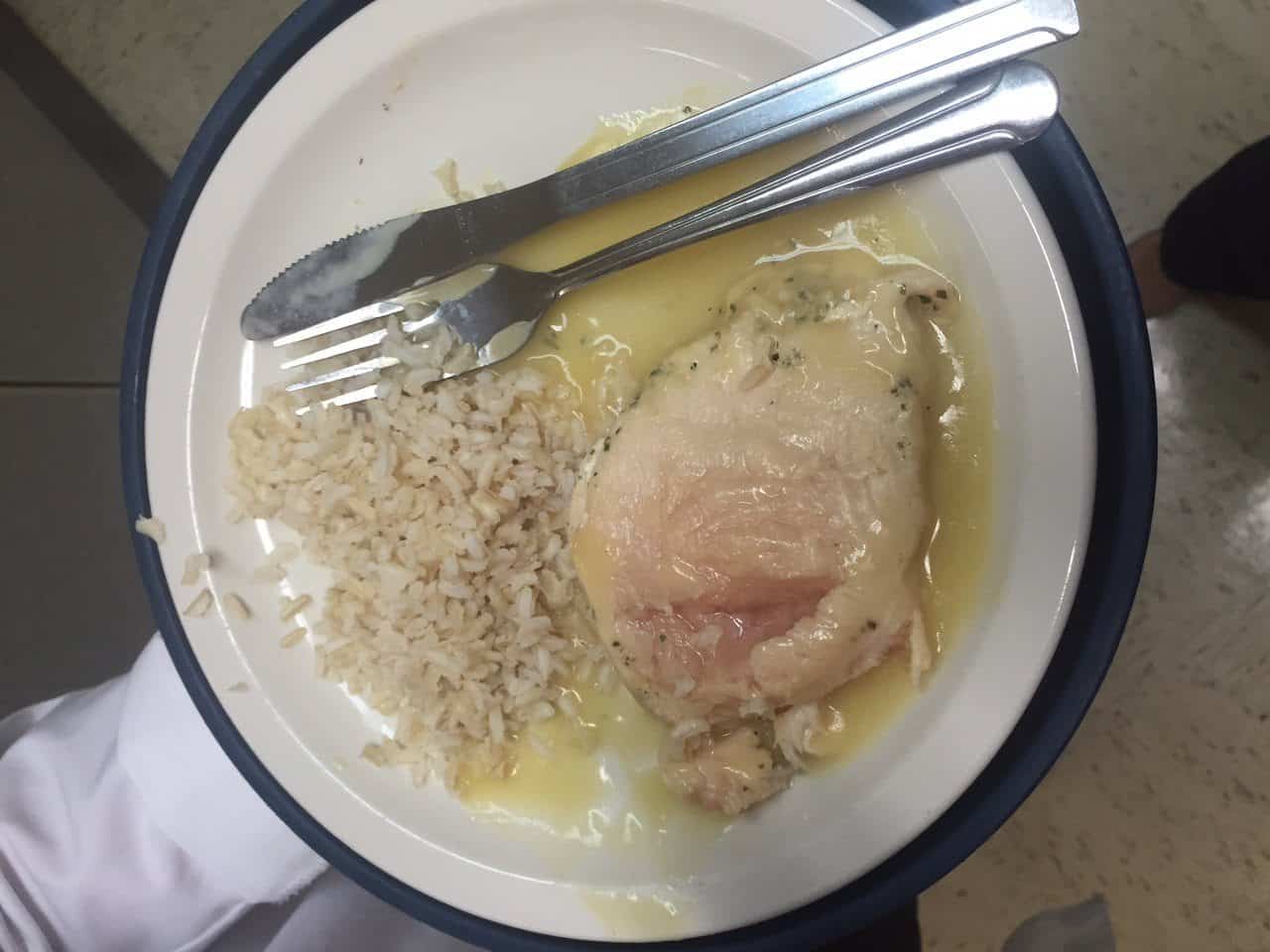 One Veterans Affairs hospital previously plagued with repeated scandals is in the news again today for serving raw and expired food to veterans and staff.
Hines VA Hospital, located just outside Chicago, is noted have problems ranging from whistleblower retaliation to illegal surgeries killing veterans to allowing veterans to melt after death rather than be buried. The new scandal at the facility focuses on the dangerously poor quality of the food it serves to staff and veterans.
RELATED: Vet Corpses Left To Rot, Liquefy At Hines VA
An anonymous whistleblower provided photos to The Daily Caller (TheDC) of raw chicken allegedly served to at least one of the diners at Hines VA. The whistleblower reports the food is often served still raw and that many other meals are also expired when served to veterans.
When chicken is served raw and eaten, veterans are at risk of getting ill from a bacteria called Salmonella. Eating such chicken can result in gastrointestinal distress and similar problems.
The conditions complained of there have been plaguing the facility for at least a year but have gone substantively unaddressed during that time.
RELATED: Malpractice, Deadly Heart Care Confirmed At Hines VA
Hines VA Documentation Of Unsafe Conditions
The whistleblower provided numerous photographs to TheDC reposted here that confirm the extent of the conditions in the kitchen and dining area at Hines VA.
You will notice in one photo, a dead mouse was left to rot in a bucket of water. In another photo, a hole was left in the ceiling, exposing food and diners to unsafe dust particles in the building. And in the other, you will see food products set for use after their respective expiration dates.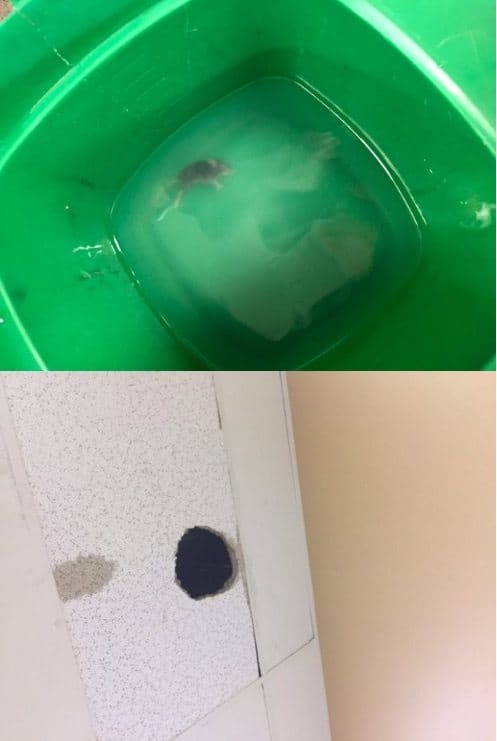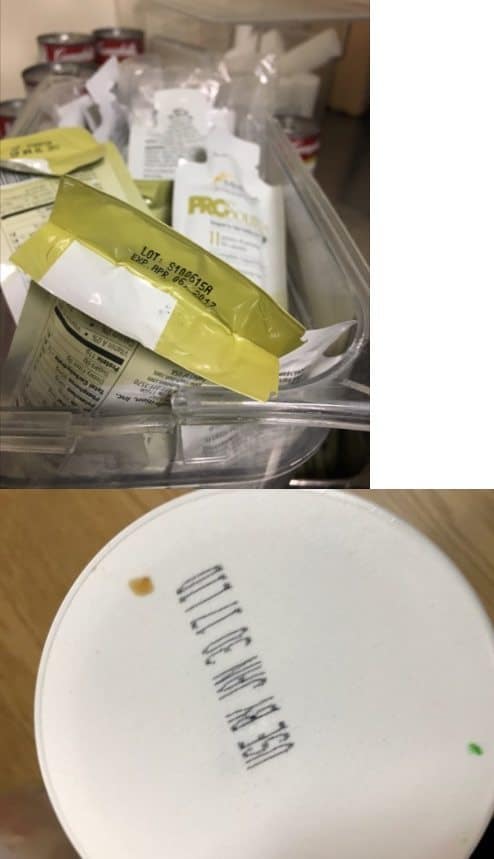 Head Of Nutrition Selling Handbags?
Starting at the beginning of the year, Valerie Adegunleye, the Hines VA staff responsible for nutrition, has been selling handbags from her side business during work hours at the facility.
So it sounds like the fox is guarding the hen house on this one. Complaints by VA employees to Adegunleye have fallen on deaf ears as she has failed to take any action.
Germaine Clarno, a known whistleblower at the facility, had this to say about the conditions and actions of Adegunleye:
Apparently, Mrs. Adegunleye is spending time working on a side business during duty time here at Hines.  I will be forwarding a few snapshots of her Facebook page with time stamps.  She is communicating with her clients and there is a picture of her merchandise taken from her office. Not only is this abuse of government paid duty status it is dishonorable that she is spending time away from her service at a period in which the kitchen is under scrutiny and in crisis.
VA Public Affairs Comment
Rick Fox, public affairs officer for the Hines VA, declined to address the conditions directly while saying the hospital is dedicated to maintaining sanitary working conditions.
"Providing a safe environment and quality care for our Veterans is our top priority at Hines VA Hospital. That includes serving quality, nutritious food that is prepared and delivered under sanitary conditions. Facility leadership is actively involved in improvements and staff monitor all aspects of food preparation daily, remediating any issues as they arise," Fox stated.  "We have made dramatic improvements at our facility and expect to begin a total remodel of the kitchen later this summer. We take all allegations regarding employee misconduct seriously. While we will not comment on any proposed disciplinary action or performance reviews, we hold our employees accountable for their actions."
Clarno had this to say in response to Fox's evasive answer:
This statement does not reflect the experiences of the staff or our veterans. No veteran should ever have to threat to go on a hunger strike due to the poor quality of food and lack of customer service. Leadership of the food service is aware of the ongoing problems and continue to avoid taking the necessary steps to resolve issues. Just about a year ago cockroaches were found on veteran's food trays and the crisis in the kitchen continues with no one in kitchen leadership being held accountable. I am not sure which kitchen is getting a 'total remodel' but the last employees were told only a section of the flooring and ceiling will be replaced in the main kitchen.
It's chow time folks. Just head straight west of Chicago a few minutes and you can get the most interesting dining experience at Hines VA Hospital.
Chicken, anyone… anyone?
Source: https://dailycaller.com/2017/05/11/va-hospital-serves-raw-food-to-vets/