Parish The Thought: Louisiana Home Clinic Under Scrutiny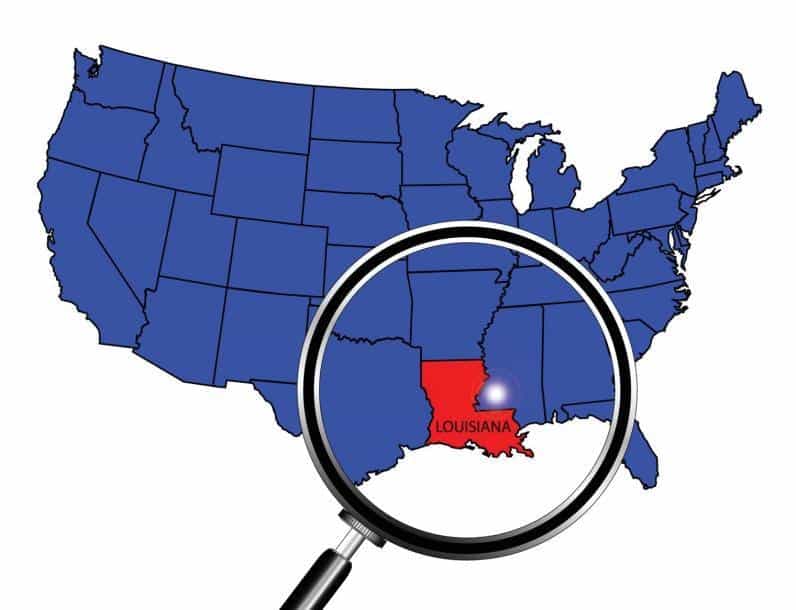 The VA Home-Based Primary Care Clinic in Jennings, Jefferson Davis Parish, Louisiana is under federal investigation for allegations of patient neglect, fraudulent billing, falsification of medical records, misuse of government vehicles and other mismanagement.
Rep. Clay Higgins (R-LA) has been made aware of the investigation; his press secretary, Andrew David, emailed the American Press with the following:
"Congressman Higgins spoke directly with the VA Inspector General's office to voice concerns about potential waste, fraud and abuse within the VA… Congressman Higgins strongly supports whistleblower protections within the VA, and he is working with the House Veterans Affairs Committee to ensure greater accountability at VA facilities across the country."
The press secretary reported that Higgins' office was unable to offer further comment, since the investigation is ongoing.
Two former employees of the Jennings facility, Crystal LeJeune and Harvey Norris, made these allegations. This clinic is part of the VA Medical Center in Alexandria, Louisiana.
The lack of oversight alleged by these employees has led to delays in patient care and expired supplies, including medication. The Office of Accountability and Whistleblower Protection in Washington, D.C. is currently reviewing all allegations with the South Central VA Healthcare Network.
LeJeune, who recently retired, and Norris, who resigned early this year, raised concerns of neglect and improper care of veterans before they left Jennings. The paper trail is clear as day, according to Norris.
"There is possibly hundreds of thousands of dollars' worth of fraud and abuse here and no one cares," he laments.
The whistleblowers also allege that they have suffered harassment and retaliation for the reports they have made. LeJeune has filed 12 separate complaints with the EEOC about how difficult her job suddenly became… once she had told someone to investigate the clinic, of course.
At first, their coworkers made Norris believe that LeJeune was insane, he reports. "I actually believed them at first, but after two weeks I told her [that] if she had proof I [could] verify myself, [she should] give it to me."
And proof she had. "The next day she had several hundreds of pages for me to go through. My initial thought was, 'This is not good.' The next day she showed up with even more pages."
Some of the medicine and supplies LeJeune found in 2017 were so far gone that they had expired all the way back in 2011. Her manager, ostensibly trying to avert disaster for the clinic's reputation, rebuffed all her evidence.
The supervisor emailed her to "please don't" get wrapped up in monitoring encounters, that it was not her job… but of course, if it is something "egregious," please let them know so it can be addressed.
In other words, it was the appearance of caring, masking an attitude of avoidance. Stop looking into this. It is not actually that bad. Mind your business.
LeJeune responded to this the same way most of us would, if we saw what she has reported: is this NOT egregious?
Medications were not only expired, but also unsecured, meaning they could be stolen easily. One supply room door was unlocked, and a refrigerator near it had mold around the door, contaminating sensitive supplies inside.
Other charges include a lack of regular healthcare visits for even service-connected veterans, and nurses billing 440 miles' worth of driving for house calls… when the corresponding car logs show that the car never moved.
Suffice it to say, something is rotten in this facility. Upper management appears to know about these abuses full well, and do nothing to remedy them. We will continue to provide updates regarding the Jennings investigation as this story develops.
Source: https://www.americanpress.com/news/crime/va-home-based-clinic-under-investigation/article_64b27e42-ba9c-11e8-8f3f-570626054f07.html