Notoriously Corrupt VA Director Gets Hired Back At Veterans Affairs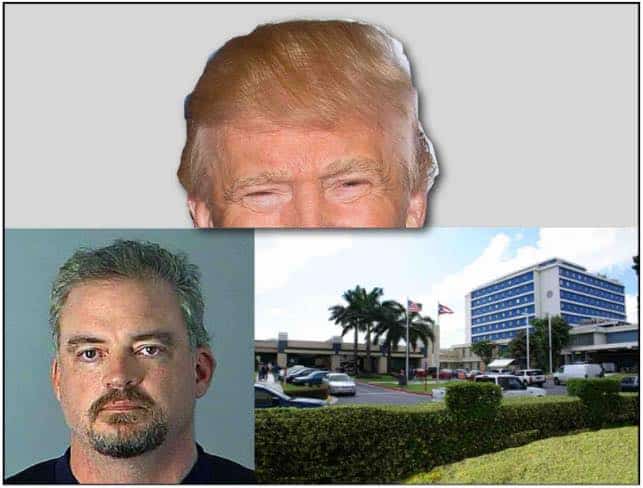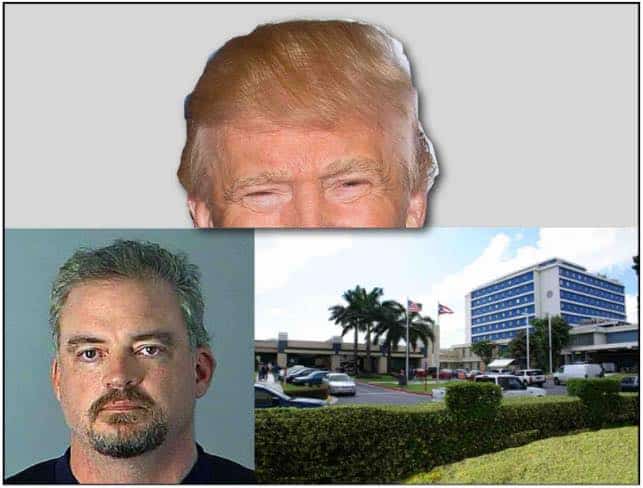 DeWayne Hamlin, the notoriously corrupt VA director who was the first termination when President Donald Trump took office was just rehired by Veterans Affairs.
Hamlin is reportedly back at work following termination from his position the morning of January 20, 2017, when President Trump was sworn in. His present role and job duties are not publicly known.
His termination was the result of numerous allegations including stealing opioids for his own use and unlawfully harassing whistleblowers who reported his wrongdoing. Hamlin even tried to pay off one whistleblower with $300,000 after she refused to make false allegations against another whistleblower. He was also found drunk in a car and in possession of painkillers that were not his own, among other things.
RELATED: Agency Tries To Pay VA Whistleblower $305k To Quit
VA On Hamlin Case
"On the morning of January 20, 2017, the Department removed DeWayne Hamlin, the director of the VA Caribbean Healthcare System, from the federal civil service. Mr. Hamlin subsequently appealed his removal to the Merit Systems Protection Board (MSPB), and because of particulars in his case that remains under active litigation, he was brought back to work at VA," spokesman James Hutton told The Daily Caller News Foundation.
"As we have underscored since January 20, President Trump and Secretary [David] Shulkin have made employee accountability at VA a top priority, and we will continue to take appropriate disciplinary actions with our employees. The Secretary in this case was not able to overturn this decision once he was made aware of it. We need this ability in new legislation."
Hamlin reportedly returned to work earlier this month after he filed an appeal with the Merit Systems Protection Board (MSPB).
RELATED: San Juan VA Director DeWayne Hamlin Terminated
Does This Seem Right?
This is the same board that could reinstate Sharon Helman later this year based on her appeal. Helman is a felon for misconduct who was terminated from her job as Phoenix VA director after allegations of wait time manipulation surfaced at the facility in 2014.
Will Hamlin be able to enjoy employment at a high salary while enjoying the same 3-year appeal cycle enjoyed by Helman?
Are VA directors whose last names start with "H" impervious to the rule of law? (I'm only half joking here).
Spokesman Hutton blamed the lack of legislation on Hamlin's ability to return to work, but like Helman, he may be enjoying poor prosecution of termination procedures within VA.
Hutton told TheDCNF: "As this demonstrates, more needs to be done. VA will continue to work with Congress on priority legislation that will ensure the Department can appropriately manage its employees at all levels, to ensure accountability, especially in cases when employees are derelict in their duties or fail to care for Veterans."
When Will VA Get Tough On Bad Leaders?
VA managers and lawyers are required to prosecute terminations, especially in instances of fraud and whistleblower retaliation. However, VA is noted to be less than zealous in doing so.
Now, theft, harassment, and drunk driving are not Hamlin's only sins. He also hired a convicted sex offender to work at San Juan VA's human resources and another criminal charged with fraud to work in his contracting department.
Last fall, VA selected Hamlin to instruct VA leaders about leadership quality.
No kidding.
Source: https://dailycaller.com/2017/05/29/trump-fired-a-corrupt-va-official-then-the-va-stepped-in-and-said-not-so-fast/