Why Does Obama Keep Picking Ohio Republicans To Head Veterans Affairs?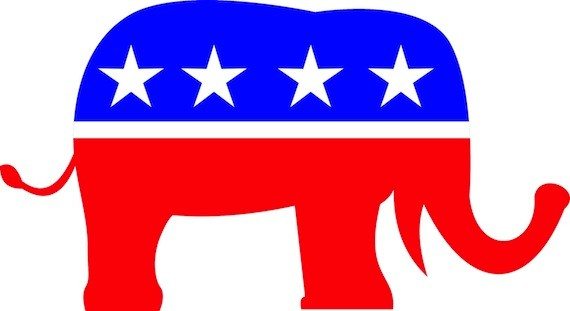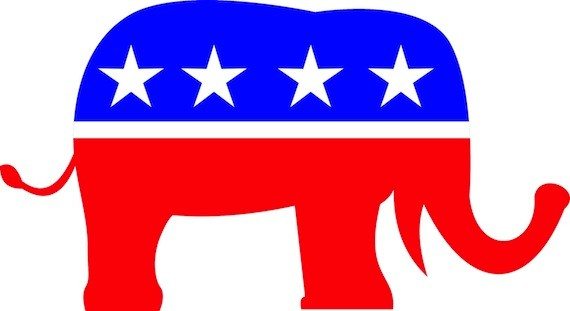 Some veterans groups are finding fault in President Obama's selection of a non-health care expert to help VA reboot its failed veterans benefits programs. This seems like a moot point in tabloid land when compared to the obvious irony in Obama's preference for two Ohio Republicans (and Romney supporters) to lead the troubled agency in a row.
Just one year after being forced out of the top spot at Procter & Gamble, Robert McDonald was selected to replace former Secretary Eric Shinseki as Veterans Affairs skids into one scandal after another. This West Point alumni is also an Ohio native, much like Dr. Toby Cosgrove, the Cleveland Clinic CEO Obama first eyed to lead the agency last month. But that was not the only commonality between the two individuals. Both Cosgrove and McDonald were donors to Mitt Romney and support the Republican party.
[read about Cosgrove's support of Romney]
HURT FEELINGS
Yet veteran organizations are more focused on McDonald lack of health care expertise and hurt feelings over the administration's failure consult with them prior to this recent selection.
In a recent article from Associated Press (AP), various veterans organizations were cited as critics McDonald's selection. The veterans groups are troubled that the White House selected McDonald without consulting them. American Legion was caught off-guard by the selection, having never heard of McDonald as a potential nominee until after he was selected. Paul Rieckhoff of Iraq and Afghanistan Veterans of America (IAVA) also commented, "If the president doesn't make VA a priority, Superman can't do this job," indicating the organization is still reserving judgment, for now.
The organizations are further troubled by McDonald's lack of health care expertise. Former candidate Dr. Toby Cosgrove was a solid front-runner until reports surfaced that Cleveland Clinic had similar problems as those currently being addressed by VA. In addition, Dr. Cosgrove was openly critical of Obama's Affordable Care Act, which would have raised eyebrows if his position surfaced during confirmation hearings.
THE OHIO REPUBLICAN CEO CONNECTION
What seems curious to me is that no one has caught the unusual connection between the two most recent individuals floated by the administration to head the agency. Why is Obama selecting Republicans from Ohio?
On the skeptical side, the general probability that Obama's first two candidates for the top spot would be Republicans both from Ohio seems highly unlikely. Or, perhaps Ohio breeds better candidates than any other state in the union? While the coincidence is probably nothing to take seriously, it seemed odd enough to make note of in case some other connections surface during the confirmation hearing.
I have no doubt McDonald's close ties with VA insiders and Republicans may be the factor that synched his selection after Cosgrove declined the nomination. McDonald is a lifelong friend to Acting Secretary Sloan Gibson, another West Point alumni. He is also on friendly terms with House Speaker John Boehner and Sen. Rob Portman, both Republicans from his home state of Ohio.
According to the AP, "McDonald has donated $3,400 to Portman over the past few years, federal election records show." AP also found that McDonald donated $5,000 to Mitt Romney. Perhaps Romney backers are the best suited to lead the agency, for whatever reason. Or, it is possible this is Obama's way of mending ties with Congress prior to the coming election. We should all watch the confirmation hearing to see what questions both parties come up with in this instance.
All politics aside, whoever takes the helm at VA needs to have thick skin and a drive to push through the red tape that prevented Secretary Shinseki from reforming the agency during his tenure, be it a Republican or Democrat.
UPDATE, 11:40 AM CST, 7/8/14: Just in, Republican National Convention to be held in Cleveland, Ohio.
Read More:
https://www.cleveland.com/open/index.ssf/2012/10/no_debate_cleveland_clinic_chi.html
https://www.washingtonpost.com/blogs/federal-eye/wp/2014/06/05/key-facts-about-potential-va-nominee-delos-cosgrove/
https://www.whdh.com/story/25951517/new-va-secretary-nominee-not-a-health-care-expert
#####
Benjamin Krause is an award winning investigative reporter, Veterans Benefits Law attorney, and disabled veteran of the US Air Force, where he served in its Special Operations Command. He attended Northwestern University and  the University of Minnesota Law School using VA Vocational Rehabilitation.
While in law school, Benjamin won his decade-long fight for full disability benefits and now helps others do the same with this website and his guide, the Voc Rehab Survival Guide for Veterans. Since its first publication in 2011, the guide has helped the veteran community receive millions in untapped benefits through the VA Chapter 31 Vocational Rehabilitation & Employment program. 
Connect with Benjamin on  Google+,  Twitter,  Facebook and LinkedIn.