Q&A – 4 Pro Steps To Contacting Your Voc Rehab Head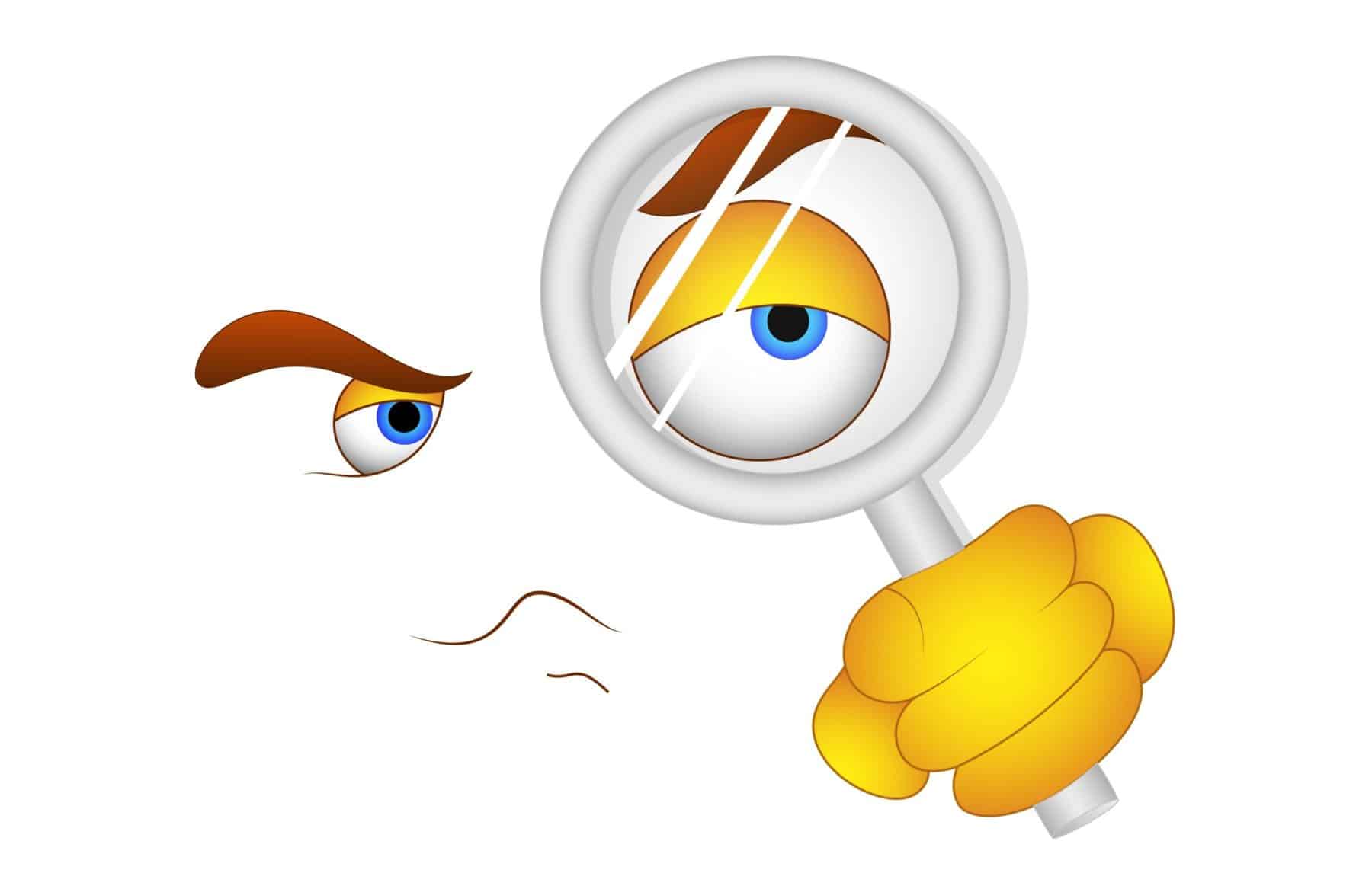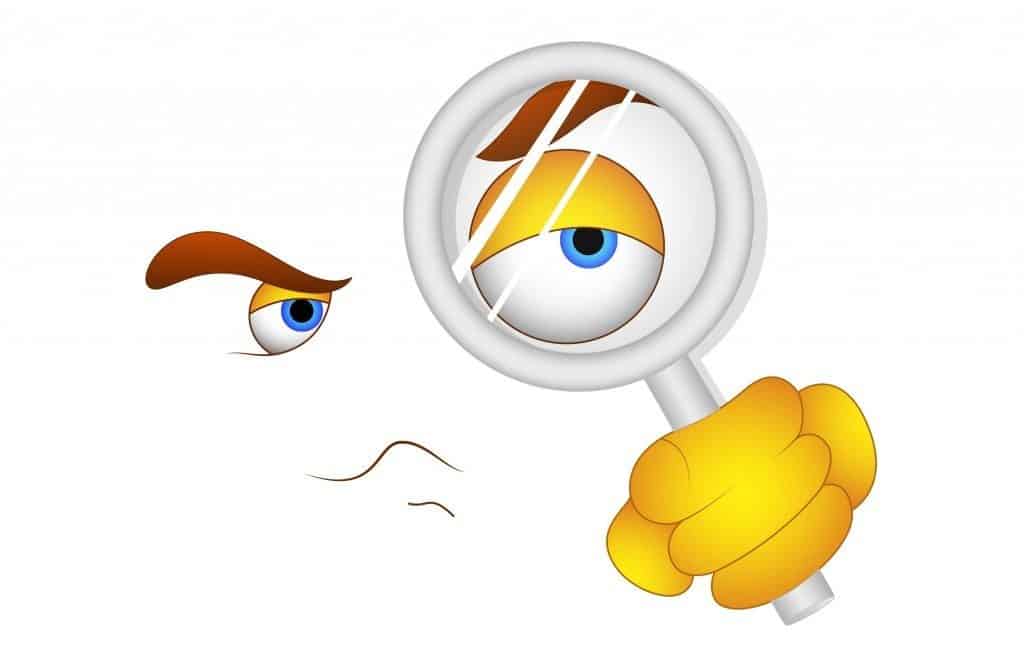 One veteran asked me recently how to find the Voc Rehab head at his VA regional office, so I thought I would take the time to explain my professional search strategy as a journalist while finding her. As an added bonus, I included a full directory I found as a result of investigating this topic.
The person they are looking for is the Vocational Rehabilitation and Employment Officer (VR&E Officer) of a regional office, and they can be really hard to track down because many Voc Rehab Counselors do not want you to make ethics complaints to their boss.
This article not only walks you through the process but I also included as a bonus all the phone numbers of each Vocational Rehabilitation office, the VR&E Officer, and the Assistant VR&E Officer and the address as of 2012. You are welcome 🙂
The veteran asked:
Ben. I live in North Carolina.  Can you tell me where I can find out who is in charge of the VR&E program for my regional office along with their phone number and business address?
This kind of question is tricky for a lot of disabled veterans because VA employees cower behind a cloak of mystery relating to contacting VA officials directly. Instead of being easy to reach, VA wants to route all calls through the useless call center, called IRIS, likely based on Arizona at 800-827-1000 or to eBenefits.va.gov.
After being on hold for 30 minutes with IRIS, you get to chat with someone who may or may not be friendly or knowledgeable about your benefits or VA benefits in general. With eBenefits, the website may be down or your information may not be updated. Either way, you are still unable to contact your VA official directly since customer service is not important at VA at this time despite promises to fix it.
FOUR EASY STEPS TO CONTACTING MOST VR&E OFFICERS
There are four easy steps to work around this mystery since the information is not noticeably easy to find. This works for practically any VA employee when looking for an email. Getting phone numbers is much harder and we will talk about that in step four.
ONE – SEARCH FOR VA REGIONAL OFFICE HOME PAGE
First, find the website of your specific regional office that manages your claim. Here, the veteran was likely looking for Winston-Salem VA Regional Office. If you do not know the right name, merely Google "Veterans Affairs North Carolina" and work through each link until you find the right one.
 TWO – SCAN REGIONAL OFFICE PAGE FOR ABOUT PAGE
Second, assuming you are looking for regional office leadership or VR&E Officer, click on the "About Us" right hand menu and select "Leadership Team." This will reveal the name of the VR&E Officer veteran is searching for. Here, the name the veteran is seeking is VR&E Officer Carolyn Lightfoot.
THREE – USE STANDARD VA EMAIL SOP
Third, this last part is easy though it does not always work for email but it does work a lot. Usually VA email systems are merely the first and last name plus @va.gov. In Lightfoot's example, her email should be [email protected]. When you send the email, if it does not bounce, you know you probably have the right one.
FOUR – USE QUOTATIONS FOR SEARCH
Fourth, here is some alternative information that you can use to your advantage when reaching out for the phone number of the VR&E office directly. First, do a quick search for the name of the VR&E Officer using quotations around the name. This may reveal their educational background and work history. But more importantly, it could help you find their phone number.
Here, I searched for "Carolyn Lightfoot" but found too many responses to make sense of until I included VRC. VRC is short for Vocational Rehabilitation Counselor. This search pulled up only one result, which was the entire call list for Vocational Rehabilitation offices across the country, direct phone numbers to VR&E Officers like Carolyn Lightfoot, etc.
Carolyn Lightfoot's phone number used to be (336) 714-0857 but it is disconnected. In the alternative, the general office number for Winston's Vocational Rehabilitation program is (336) 714-6099. That number is still active and gets you pretty close.
Below is the list of phone numbers for VR&E Officers and their respective mailing addresses from that call list. Some of the numbers may work while others will not. Be sure to double-check the mailing address prior to sending anything by finding the regional office online and using that address on the VA's website.
[Download VRE Officer Directory Here]
VOCATIONAL REHABILITATION AND EMPLOYMENT OFFICES
Station Name Updated: 02/21/2012
VREO
AVREO/CIC
RO Address
Chicago, IL
Mr. Evan Lewis 312-980-4441
Kelly Rodriguez 312-980-4442
2122 W. Taylor Street
Chicago, IL 60612
Des Moines, IA
Mr. Beyer, Randal 515-323-7557
N/A
210 Walnut Street
515-323-7550
Des Moines, Iowa 50309
Fargo, ND
Ms. Shannon Farha 701-451-4652 (Office)
N/A
2101 Elm Street
701-451-4653 (Direct)
Fargo, ND 58102
605-333-6845
Houston, TX
Ms. Kelly Shupak 713-383-1982 (Direct)
Ms. Seketha Wilson-Cook 713-383-1979 (Direct) 713-383-1985 (Office)
6900 Almeda Rd.
713-383-1985 (Office)
Houston, TX 77030
Lincoln, NE
Mr. Rodney Hackney
N/A
3800 Village Drive
402-420-4134 (Direct)
Lincoln Nebraska 68501
402-420-4342 (Office)
Little Rock, AR
Mr. Grant Swanson 501-370-3779 (Direct)
N/A
2200 Fort Roots Drive, Bldg 65
501-370-3780 (Office)
North Little Rock, Arkansas 72114
Milwaukee, WI
Ms. Nicole Navigato 414-902-5120 (Office)
N/A
5400 West National Avenue
414-902-5116 (Direct)
Milwaukee, WI 53214
Muskogee, OK
Ms. Kathy Wentzel 918-781-7548 (Office)
Mr. Herbert Morris 918-781-7534 (Direct)
125 South Main Street
918-781-7540 (Direct)
Muskogee, OK 74401
New Orleans, LA
Ms. Carolyn Seymour-Pannell 504-619-4361 (Direct)
N/A
1250 Poydras Street, Suite 200
504-619-4360 (Office)
New Orleans, Louisiana 70113
Sioux Falls, SD
Ms. Shannon Farha (contact at Fargo) 701-451-4652
N/A
2501 West 22nd Street
Sioux Falls, SD 57105
St. Louis, MO
Ms. Corliss Strathearn
N/A
400 S. 18th Street
314-552-9353 (Direct)
St. Louis, MO 63103
314-552-9881 (Office)
St. Paul, MN
Mr. Douglas Smith 612-970-5440
N/A
VA Regional Office
1 Federal Drive, Fort Snelling
St. Paul, MN 55111-4050
Waco, TX
VACANT
VACANT
701 Clay Avenue
254-299-9800 (Office)
254-299-9800 (Office)
Waco, Texas 76799
254-299-9816 (Direct)
254-299-9801 (Direct)
Wichita, KS
Ms. Linda Steffensmeier
N/A
5500 E. KELLOGG
316-688-6842
WICHITA, KS 67218
Baltimore, MD
Ms. Gina Klaus 410-230-4551 (Direct)
N/A
31 Hopkins Plaza
Baltimore, MD 21201
Boston, MA
Ms. Jennifer Hersey 617-303-5533 (Direct)
N/A
JFK Federal Building 15 New Sudbury Street
Boston, MA 02203
Buffalo, NY
Ms. Susan Fitzgibbons
N/A
130 South Elmwood Avenue
716-857-3370 (Direct)
Buffalo, NY 14202
716-857-3405 (Office)
Cleveland, OH
Mr. Jim Jacobs (216) 522-3535 – x3850
Mr. John McCarthy (216) 522-3535 – x3849 216-522-3535 (Office)
1240 East 9th Street Cleveland, OH 44199
216-522-3535 (Office)
Detroit, MI
Mr. Dave Van Allen 313-471-3812 (Direct)
Ms. Cheryl Formell 313-471-3805 (Direct)
Patrick V. McNamara Federal Bldg 477 Michigan Ave Detroit, MI 48226
313-471-3800 (Office)
313-471-3800 (Office)
Hartford, CT
Mr. Mel Wilson 860-666-7387 (Direct)
N/A
555 Willard Avenue, Building 2E
860-666-7379 (Office)
Newington, CT 06111
Indianapolis, IN
VACANT 317-916-3740 (Office)
Mr. Michael Buescher
New Temporary: 7525 East 39th Street
317-916-3750 (Direct)
317-916-3740 (Office) 317-916-3485 (Direct)
Indianapolis, Indiana 46226 Old: 575 N Pennsylvania St.
Indianapolis, IN 46204
Manchester, NH
Ms. Ruth Comeau 603-222-5751 (Office)
N/A
Norris Cotton Federal Building
603-222-5752 (Direct)
275 Chestnut Street
Manchester, NH 03101
New York, NY
Mr. Steven Sribnick 212-807-3030 (Office)
N/A
245 W. Houston Street
212-807-3135 (Direct)
New York, NY 10014
Newark, NJ
Mr. Daniel Umlauf 973-297-3201 (Direct)
N/A
20 Washington Place
Newark, New Jersey 07102-3174
Philadelphia, PA
Ms. Kristine Kuehnle
Ms. Geralyn Mushinski
5000 Wissahickon Avenue
215-842-2000 x4107
215-842-2000 x4117
Philadelphia, PA 19144
215-381-3028 (Office)
215-381-3028 (Office)
Pittsburgh, PA
Mr. Ben Butler 412-395-6070 (Office)
N/A
1000 Liberty Avenue
412-395-6067 (Direct)
Pittsburgh, PA 15222
Providence, RI
Mr. Kim Wennermark
N/A
380 Westminster Street
401-223-3611 (Direct)
Providence, RI 02903
401-223-3607 (Office)
Togus, ME
Mr. Jeff Jones
N/A
1 VA Center Augusta, ME 04330
207-626-4788 ext. 4871
White River Junction, VT
Ms. Ruth Comeau 603-222-5751
N/A
215 North Main Street
White River Junction, VT 05009
Wilimington, DE
Ms. Kristine Kuehnle
Ms. Geralyn Mushinski
1601 Kirkwood Highway
215-842-2000 x4107
215-842-2000 x4117
Wilmington, DE 19805
Atlanta, GA
Ms. Amy Thompson 404-929-3176 (Direct)
Ms. Ladina Upshaw 404-929-5512 (Direct)
1700 Clairmont Road
404-929-3152 (Office)
404-929-3152 (Office)
Decatur , GA 30033 or PO Box 100024
Decatur, GA 30031-7024
Columbia, SC
Mr. Stan Oliver 803-647-2399 (Direct)
Mr. Paul Knight 803-647-2398 (Direct)
6437 Garners Ferry Road
803-647-2400 (Office)
803-647-2400 (Office)
Columbia, SC 29209
Huntington, WV
VACANT
N/A
640 4TH Avenue
304-399-9300 (Office)
Huntington, WV 25701
304-399-9376 (Direct)
Jackson, MS
Mr. Don Taylor
N/A
1600 E. Woodrow Wilson Ave.
601-364-7165 (Office)
Jackson, MS 39216
601-364-7164 (Direct)
Louisville, KY
Ms. Jan LeClerc 502-566-4453 (Office)
Ms. Tameel Benders
321 West Main Street, Suite 390
502-566-4444 (Direct)
502-566-4453 (Office)
Louisville, KY 40202 – 6200
502-566-4451(Direct)
Montgomery, AL
Mr. Tom Ruzicka 334-396-1986 (Office) Ext – 11 (Direct)
Ms. Charma Haskins 334-396-1986 (Office) Ext – 12 (Direct)
345 Perry Hill Rd
Montgomery, AL 36109
Nashville, TN
Ms. Bettye Porcceddu
Ms. Trena Hyde 615-695-6372 (Office) 615-695-6156 (Direct)
110 9th Avenue South
615-695-6372 (Office) 615-695-6150 (Direct)
Nashville, TN 37075
Roanoke, VA
Ms. Karen DeSeguirant
Ms. Trina Brown 757-441-6760
210 Franklin Road, S.W.
540-597-1670 (Direct)
Roanoke, VA 24011
San Juan, PR
Mr. Lathe Bragg 787-772-7344 (Direct) 787-772-7341 (Office)
N/A
150 Carlos Chardon Ave Ste 232
San Juan, PR 00918-1703
St. Petersburg, FL
Ms. Maria Rodriquez
Ms. Kim Lloyd
9500 Bay Pines Blvd
727-319-7934 (Direct)
727-319-7935 (Direct)
St Petersburg, FL 33708
727-319-7902 (Office)
727-319-7902 (Office)
Washington, DC – AMC
Jamie Bozeman
Ms. Chantile Stovall
1722 I Street, NW
202-530-9121 (Office)
Washington, DC 20421
202-530-9153 (Direct)
Winston-Salem, NC
Ms. Carolyn Lightfoot
Mr. Don Barnett 336-714-0803
251 N. Main Street
336-714-0857 336-714-6099
Winston-Salem, NC 27155
Albuquerque, NM
Ms. Kathryn Nelsen 505-346-4860 (Direct)
N/A
500 Gold Ave. SW
505-346-3780 (Office)
Albuquerque, NM 87102
Anchorage, AK
Terry Jackson 907-257-4770 (Direct) 907-257-4764 (Office)
N/A
1201 N Muldoon Road
Anchorage, AK 99504
Boise, ID
Ms. Linda Parker 801-326-2424 (Direct)
N/A
444 W. Fort Street
208-429-2228 (Office)
Boise, Idaho 83702-4531
Denver, CO
Mr. Jim Ziruolo
Ms. Ann Cederle 303-914-5542 (Direct)
155 Van Gordon Street
303-914-5540 (Direct)
303-914-5550 (Office)
Lakewood, CO 80228
303-914-5550 (Office)
Ft. Harrison, MT
Mr. Aaron Pugh 406-495-2010 (Direct)
N/A
3633 Veterans Drive
406-495-2011 (Office)
Fort Harrison, MT 59636
Honolulu, HI
VACANT
N/A
459 Patterson Road, E-Wing
808-433-0560 or 808-433-0561
Honolulu, HI 96819-1522
Los Angeles, CA
Mr. Tim Johnston 310-235-6122 (Direct)
Mr. Garry Monji 310-235-6117 (Direct)
Federal Building
11000 Wilshire Boulevard
Los Angeles, CA 90024
Manila, PI
N/A
Ms. Phebe Pendon (CIC) 011-632-301-2650
PSC 501, DPO AP 96515
OR
US Embassy – Seafront Compound
1501Roxas Boulevard Pasay City, Philippines
Oakland, CA
Mr. Joe Warner 510-637-6215 (Direct)
Mr. Norm Corson 916-364-6718 (Direct)
1301 Clay Street
510-637-6128 (Office)
Oakland, CA 94612
Phoenix, AZ
Mr. Walter Strong 602-627-2800 (Office)
Ms. Tammy Tanner
3333 N Central Ave
602-627-2777 (Direct)
602-627-2800 (Office)
Phoenix, AZ 85012
602-627-2778 (Direct)
Portland, OR
Mr. Chris Olson 503-412-4577 (Direct)
Mr. Frederick Coelyn
100 SW Main Street, Floor 2
503-412-4563 (Office)
503-412-4559 (Direct)
Portland, Oregon 97204-2998
Reno, NV
Ms. Jean Chadwick 775-321-4821 (Office)
N/A
5460 Reno Corporate Drive
702-258-0877 x643
Reno, NV 89511
Salt Lake City, UT
Ms. Linda Parker 801-326-2424 (Direct)
550 Foothill Drive
801-326-2431 (Office)
Salt Lake City, Utah 84113
San Diego, CA
Ms. Linda Raffignone
Ms. Cecilia Lomas 619-400-5480 (Direct)
8810 Rio San Diego Drive
619-400-5479 (Direct)
619-400-5381 (Office)
San Diego, CA 92108
619-400-5381 (Office)
Seattle, WA
Mr. David Boyd 206-220-6128 x3461
Ms. Karolyn Barnes
915 Second Ave
206-220-6128 x3460
Seattle WA 98174