Veterans Affairs Refuses IAVA Demands To Change Sexist Motto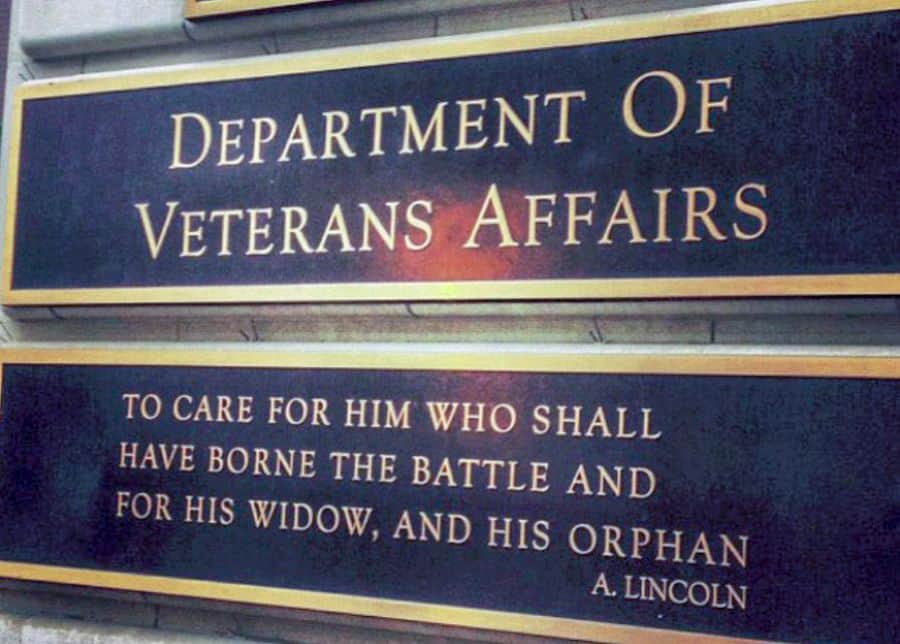 VA refused demands from IAVA to change the agency's motto despite allegations that the language is outdated and basically sexist by excluding mention of women.
At a time when VA needs to focus on providing care to veterans and fulfilling the existing motto "to care for him who shall have borne the battle and for his widow, and his orphan…", the organization Iraq and Afghanistan Veterans of America (IAVA) wants the agency to change it.
The quote comes from Abraham Lincoln in 1865 during the opening of the first government institutions to support veterans. It became the motto used by VA 59 years ago, around 1959.
RELATED: Agency Screws Up Paying 11,000 Monthly Stipend
IAVA executive director Allison Jaslow claims her calls for a change were merely brushed off by the agency. While the quotes in the media stop short of her calling the motto sexist, we all can infer this is what she basically means.
"They're missing the point that women don't feel comfortable at the VA," she said. "We want to be respected and appreciated as much as male veterans are, and the motto is symbolic of overall challenges."
I personally know a lot of men who do not feel comfortable at VA, and it has more to do with the agency's failure to fulfill its mandate implicated by the motto rather than any pronouns used within it.
Kayla Williams, director of the VA Center for Women Veterans, provide the agency response to the demand highlighting how the agency has modified the motto using "modernized" language to make female veterans feel included.
"Recognizing that they can seem exclusionary to some women veterans, for many years I – along with other senior VA leaders – have honored the population we serve today by using a modernized version," Williams wrote in a letter to Jaslow. "This symbolic update, which we are continuing to gradually incorporate alongside the original in digital and print materials, as well as spoken remarks, is an important acknowledgment of today's veteran population."
RELATED: Former VA Employee Caught Selling Private Veteran Data
In the end, I have no doubt the agency will adopt a new motto, eventually. But while we wait, why not focus all hands on VA fixing its claims processes and healthcare services?
And how about VA altering its motto to make a few people feel better? It certainly seems curious and is worth looking into.
How does one part of the agency make such a decision without top-down approval? Have they already approved an alternate motto and are merely waiting to roll it out?
Do you agree with these concerns that the motto of the organization makes women veterans feel uncomfortable or is there more to the story?
Can quotes like this one from Lincoln be sexist, to begin with? Will altering the text of the quote steal its historical power given we could no longer site Lincoln as the originator of the promise?
Source: https://www.stripes.com/news/va-disregards-request-to-make-agency-motto-gender-neutral-1.509768