Romney Proposes To Open Tricare To Vets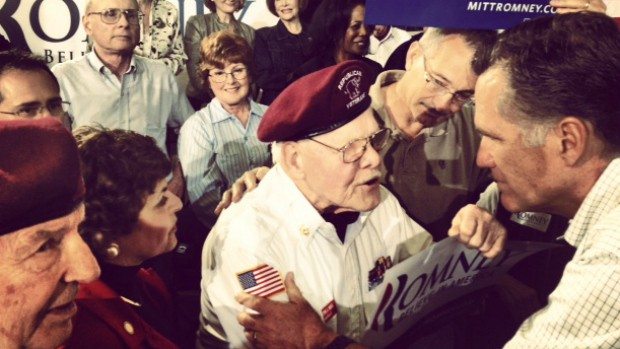 Presidential candidate Governor Mitt Romney has proposed opening the military Tricare network to veterans who are unable to get timely mental health services from the VA. This pledge was answered by President Barack Obama signing the executive order to strengthen the VA's mental health care services.
From Herald.net:
[box_light]
Tricare networks currently exist to provide health care to military personnel and retirees, their families and survivors.
Two days after Romney's pledge, President Barack Obama signed an executive order with several new initiatives to improve access to mental health care services for veterans, service members and their families.
One directs the VA and the Department of Health and Human Services to establish at least 15 pilot programs involving community-based health providers to expand mental health services in areas not well served by the VA. Another establishes an interagency task force on military and veterans' mental health co-chaired by the VA, Defense Department and HHS.
[/box_light]
Do you think more resources should be spent on bringing the VA up to par or do you think outsourcing the care of veterans to Tricare is a good idea?
(Featured Image Credit: MittRomney.com)