Allegations Of Mismanagement, Drinking On Job Delay VA Confirmation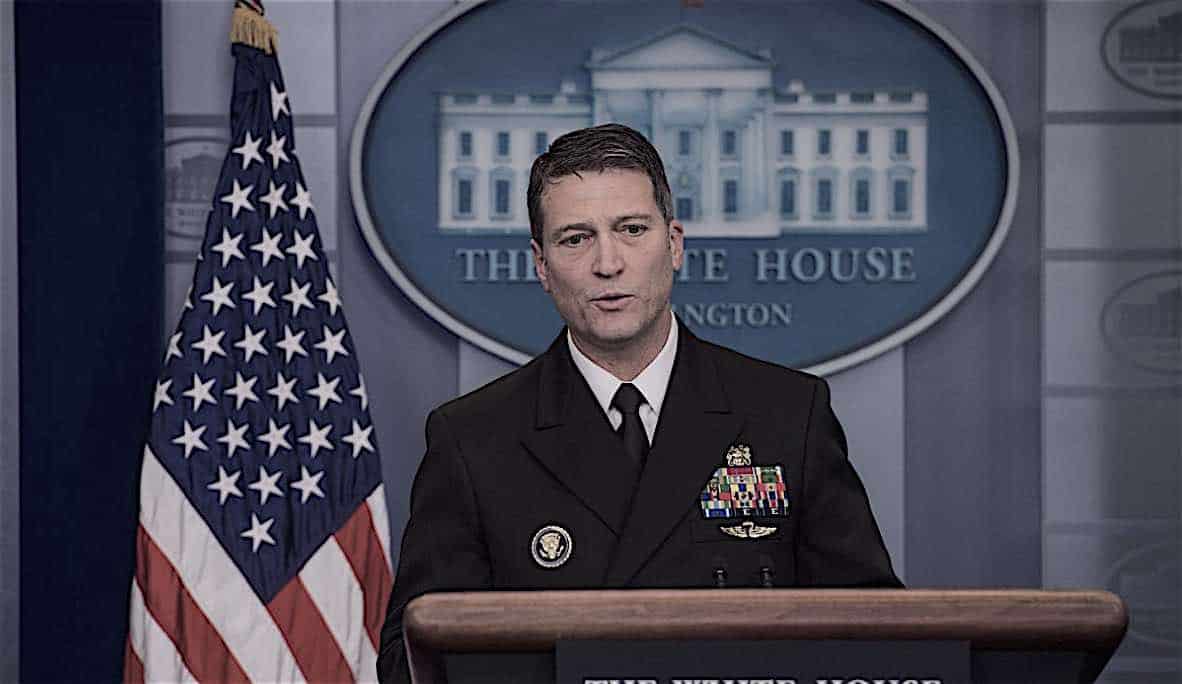 New allegations just surfaced against VA secretary nominee Ronny Jackson including drinking on the job, improperly dispensing meds, and fostering a hostile work environment that may derail his confirmation.
Republicans and Democrats are looking hard for potential problems concerning Jackson's nomination. Meanwhile, Jackson is practiced moot confirmation hearings at the White House over the weekend.
RELATED: The Big Six Not Happy About Jackson Pick
CNN grabbed some feedback from lawmakers to explain what is going on, below.
Lawmakers On Admiral Ronny Jackson Allegations
"There are reasons, as there are with every presidential appointee, for very close scrutiny and vetting. We need to know if allegations raised by others may have some factual basis. That's the process of vetting that has to occur," said Sen. Richard Blumenthal, D-Connecticut, as he left the meeting.
"We need to be asking questions and there need to be answers," he added. "At this point we are dealing with some fairly raw allegations and we need to know if there is factual support for it."
"All I can really tell you at this moment time is we are continuing the vetting process. We are working very hard at it. It's all hands on deck," said Sen. Jon Tester of Montana. Sen. Tester is the top Democrat on the committee.
Asked if the allegations were troubling, Tester replied, "Only if true."
This makes sense. In light of the shoot first and ask questions later tendency of the press and public to engage in witch hunts without a trail in this era, Jackson is at least entitled to a diligent review of the allegations rather than hanging him out to dry without a review.
Asked if Democrats could determine if the allegations are true before Wednesday's hearing or if he would need to meet with Jackson again, Tester responded, 'We'll see."
"I'm going to let my staff and myself enough time to do as much work as we can in the next 48 hours, less than 48 now. And then we're gonna see what we can come up with and go from there," Tester said.
Accountability Abuses, Reasonable Accommodations Terminations
The agency is in the middle of a massive upheaval, and not just within the ranks of leadership.
Nationwide, allegations are surfacing that regional office directors are abusing their authority under the Accountability Act and 38 USC § 714 to terminate low-level employees for a garden variety of issues not related to the spirit of the law.
RELATED: VA Has An $8 Million Sexual Harassment Problem
Employee Quotas
For example, agency leaders are targeting disabled employees, and particularly disabled veterans, for termination who request reasonable accommodations. The witch-hunt started last May, 2017, and is actively being carried out using deceptive termination practices.
The agency, in particular, the Veterans Benefits Administration, is focusing more on quota numbers and processing speed more than quality and what is in the best interests of veterans. Disabled veterans particularly are at a disadvantage in that kind of environment because management knows such veterans need frequent medical appointments and reasonable accommodations.
Both accommodations and medical appointments reduce the number of claims VA employees can process, which ultimately reduce the productivity numbers of regional office managers and their annual bonuses. Managers then use national performance standards that require a certain output but also limit the ability of a given employee to work overtime or make-up time missed while at those appointments.
RELATED: Back-To-Work Program Blocks Entrepreneurial Veterans
The end result is disabled veterans employed by VA fail to keep the quota because they are not allowed to make up the time outside the normal duty day. This is especially the issue in VA Voc Rehab where disabled veterans helping other disabled veterans are put at a distinct disadvantage and ultimately wrongfully terminated without the agency providing reasonable accommodations.
Should the allegations prove true concerning hostile work environment under Jackson's command, his nomination would likely not survive. And given the climate within the agency, perhaps it should not survive if the allegations are true.