Roundtable: VA/DoD Animal Testing Not 'Valid' For Burn Pit Exposure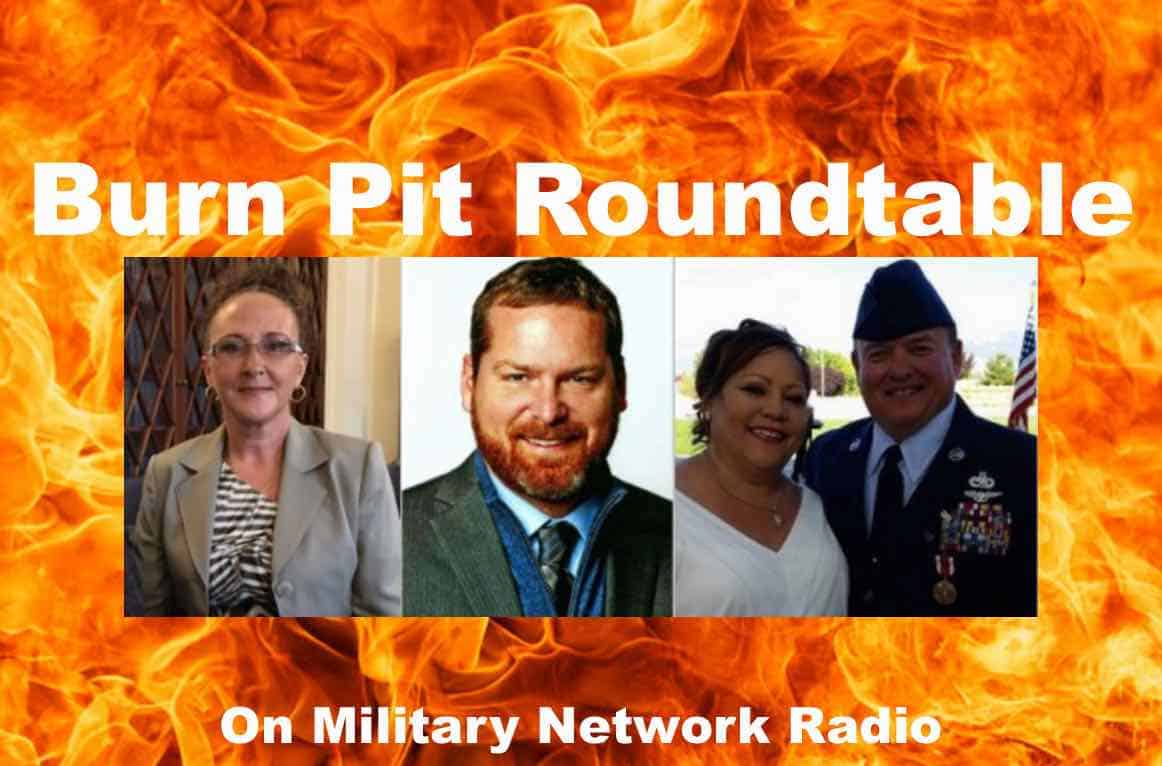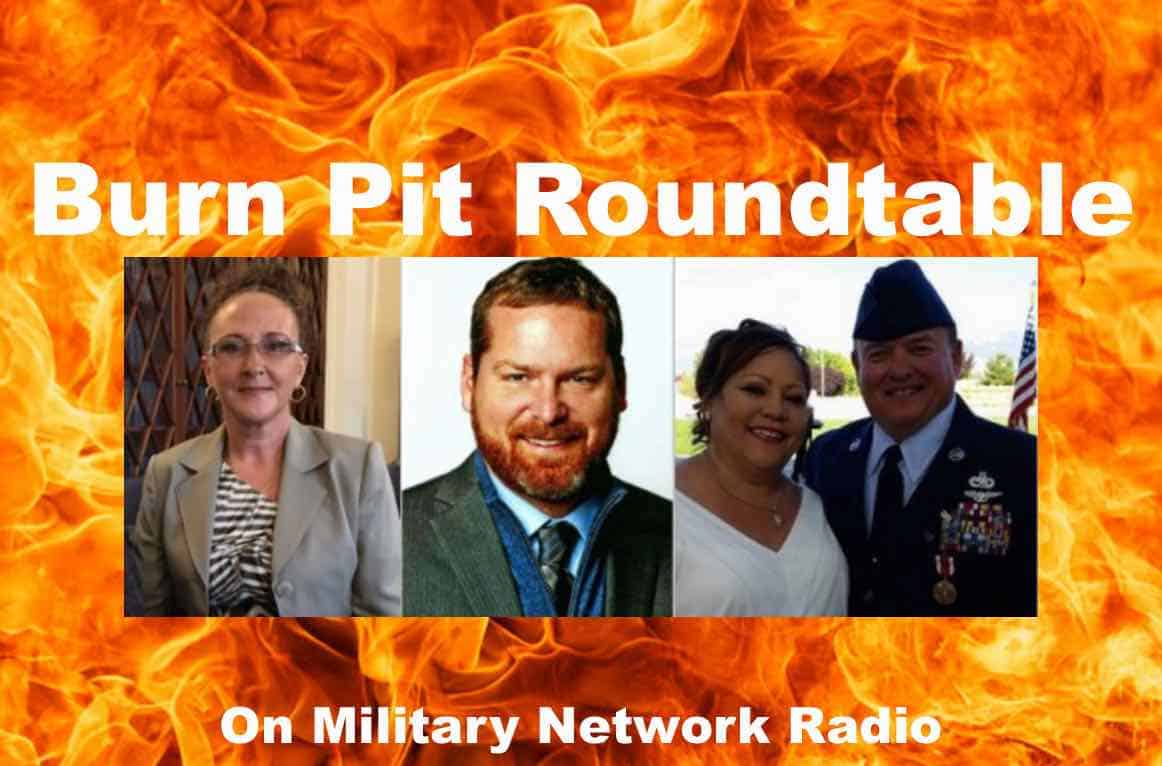 Numerous veterans rights activists spoke out in a burn pit exposure roundtable held by Military Network Radio and host Linda Kreter.
Participants on the show included Lauren Price, head of Veteran Warriors, Jessey Baca and attorney Benjamin Krause (me). Topics covered personal impacts of burn pit toxins, policy concerns, and the upcoming documentary on burn pits "Delay, Deny, Hope You Die."
Listen: Burn Pits, Policy & Animal Testing
According to Military Network Radio:
Our three experts: Navy veteran Lauren Price, CEO of Veteran Warriors, Ben Krause, attorney and investigative reporter, and veteran Jessey Baca join our roundtable discussion today. Burn Pits refers to the open-air burning of plastics, medical waste, human waste, batteries, and trash, often fueled by JP8 (jet fuel) – creating noxious fumes breathed by tens of thousands of our troops in both Iraq and Afghanistan. Burn pits, existing at nearly every FOB and studied at larger ones, appear to increase respiratory illness and deleterious quality of life among those deployed – and their families.
Precautions were few and medical cases rose in 2008. There is a VA Burn Pit Registry and examinations may be made, but like generations before them, information is not routinely included in medical records and some conditions are terminal. Quickly. Learn more about Burn Pits, legislation needed, teratogenic effects (birth defects in children), confirmed dioxin exposure, and please share this information with those who may not connect their service to these conditions.
Veterans Warriors Highlights Animal Research
Recently, Veterans Warriors highlighted a double standard on VA animal research I uncovered while creating a presentation for County Veteran Service Officers where VA flip-flopped on whether animal research is valid.
For some quick background, last month, in an op-ed, Secretary Shulkin promised disabled veterans will benefit from VA continuing its canine research program.
Seems strange, right?
Apparently, what Shulkin meant is veterans benefit from allowing VA to cut up animals (specifically dogs). He left out that the supposed benefit to veterans was more of a trickle-down benefit because the research does not directly help veterans, kind of like how tax cuts for the rich really do not directly help the poor and middle class.
You see, the research Shulkin was lauding is largely funded or used by for-profit companies like Medtronic. Meanwhile, the agency claims animal research is invalid for research allowing presumptive service-connection for veterans exposed to burn pits.
So:
For-profit research indirectly helping veterans = valid.
Nonprofit research directly helping veterans = invalid.
See the huge benefit for veterans from VA dog research that takes up VA budget and research resources?
Here is the recent newsletter discussing this issue Veterans Warriors drafted in response to my request for comment on the double standard and animal research:
VA/DoD animal testing not "valid" for burn pit exposures
Recently, it came to light that the VA uses animals for medical testing. While many find this practice egregious in its own right, we have now discovered that the VA and the Institute of Medicine are REFUSING to utilize animals for any testing that would identify and confirm that exposures to burn pit emissions is lethal to humans. They both go so far as to deny this particular form of testing that may provide a clear path of service-connection for the hundreds of thousands of affected veterans.
The DoD and VA are systematically denying all connections between the use of open-air burn pits in combat zones; and over 100,000 U.S. service members falling ill from "unexplainable" diseases. Thousands have succumbed to their injuries, yet their families are still denied that closure of the federal government accepting responsibility for their actions.
It is not the first time that the VA has spoken out of both sides of its proverbial face. Secretary David Shulkin openly defends the practice of utilizing animals for medical testing; "…If this legislation passes the Senate, it would stop potential VA canine research-related medical advancements that offer seriously disabled veterans the hope of a better future…".
He actually mentions specific studies they are conducting into respiratory ailments, (one of the many injuries from burn pit exposures that the VA continues to deny service connection for); "…VA's canine research program represents a great example of why the department exists, as one of our current canine research studies illustrates. The study focuses on ways to prevent serious and potentially fatal lung infections that affect some veterans with spinal cord injuries because they are unable to cough effectively…". https://www.usatoday.com/story/opinion/2017/09/12/secretary-veterans-affairs-canine-research-too-important-end-david-shulkin-column/654259001/
Over seven years ago, the VA's own (former) policy director issued the Environmental Training Letter. That document specifically outlines the claim and healthcare processes for all veterans exposed to burn pits. To date, less than a handful of affected veterans have actually been successfully rated for "burn pit exposures".
The VA and the DoD have colluded for more than a decade to deny injured veterans benefits after they were exposed to toxic emissions. Now the VA wants to keep its animal testing privileges' but STILL refuses to consider that these very same tests would be "valid" in consideration of burn pit exposures. We can only wonder when our nation will decide that the VA cannot have its cake and eat it too.
New Republic On VA Ignoring Animal Research
Journalistic research on this top was flushed out by the New Republic last November when addressing the scope of toxins in burn pits and agency attempts to cover up research that otherwise would allow service-connection on a presumptive basis.
In the following excerpt, just note the Institute of Medicine (IOM) was renamed the Health and Medicine Division (HMD) of the National Academy of Medicine:
Faced with a lack of accurate data on human exposure in Iraq and Afghanistan, HMD had a clear alternative, one that would meet the prevailing scientific standard for such research: a review of toxicity studies on animals. While such a review would not be comprehensive, it would help determine whether burn pits had made soldiers sick. That, in turn, would allow veterans to know if their ailments were service-related, which would force the VA to provide them with treatment and disability. But instead of following established scientific protocol, HMD made a decision that fatally undercut its findings: It refused to consider animal studies in reaching its conclusions.
HMD researchers had been working for years to skew their studies in favor of the VA. In 1994, when HMD published its first study on the impact of Agent Orange on U.S. soldiers, its own research standards required it to rely on both human and animal studies. That study confirmed a link between Agent Orange, a military herbicide, and widespread health problems among Vietnam vets.
By 1998, though, when HMD began its studies of Gulf War exposures, it had made a subtle but significant change to its standards for "categories of evidence." Animal studies could still be discussed in its reports, but they were no longer considered valid evidence as part of its final conclusions. The science, in short, was being rigged to reach a desired outcome.
That is right. VA acknowledged that animal research, including canine research, was valid for causality for presumptive service-connection for Agent Orange exposure and dioxins.
Based on the HMD reversal, VA refuses to acknowledge the validity of animal research, including canine research, when addressing the same dioxins in the burn pits. Now, the agency will not recognize the research as being valid.
That same research, or at least the logic and scientific method behind it, is apparently valid when conducting for-profit research to help private industry patent and certify inventions used for the public.
A New Republic reporter asked HMD about its methodology, but the agency said it would be too hard and expensive to conduct the research:
In an email to the New Republic, HMD defended its methodology. It cited the complex mix of chemicals released by the burn pits, and said that it did not know "if the black smoke that everyone complained about had been sampled." While it would have been "nice," HMD added, to have reliable studies in which animals were exposed to burn-pit emissions with the same intensity and frequency as soldiers, "these types of studies are difficult, expensive, and time-consuming to conduct."
Here's the rub. VA will consider animal research including that on canines as being valid only for FDA approval and patents supporting for-profit purposes.
VA will consider animal research including that on canines as being valid only for FDA approval and patents supporting for-profit purposes. For veterans desperately needing service-connection for disability from burn pit exposures, that research is no longer valid.
Source: https://militarynetworkradio.com/2017/10/burn-pits-the-facts-the-future/