VA Demotes Combat Veteran For NFL 'Dance Monkey Dance' Facebook Comment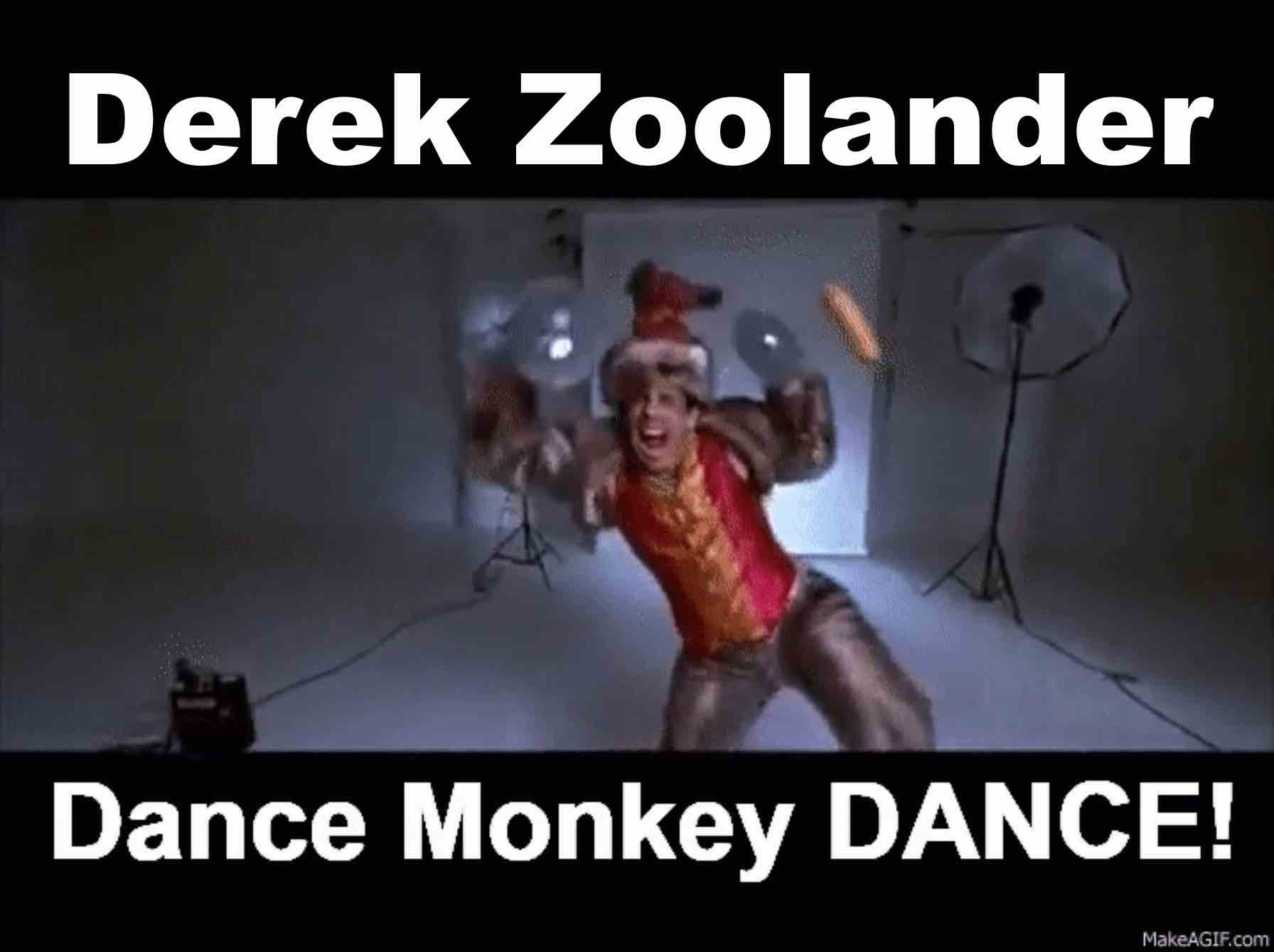 VA demoted a combat veteran after he published a "dance monkey dance" critique on Facebook criticizing NFL players for kneeling during the national anthem.
Providence regional office manager Stephen Pina was demoted last Friday following a brief investigation into statements he made during his personal time from his personal computer on Facebook while watching an NFL game.
Pina was reportedly upset that NFL players on the Patriots refused to stand for the anthem. Following the NFL players' exercise of their apparent free speech to protest the anthem, Pina took to Facebook and demanded the players "dance monkey dance."
Pina claims his comments were not intended to be racist. Instead, he claims he meant the players should do what they are paid to do, not make political statements, but "dance." So, while the NFL plays assert their right to political speech in a critique of the government, one government worker's political speech against their political speech got Pina into trouble.
"It was not meant to be a racist comment, and if it was taken as such that's regrettable," Pina said. "At heart, it wasn't intentional. … It wasn't meant to be that way."
Was this racist or offensive speech? Or, was this Pina's critique of NFL players engaging in political speech before a football game? Who has more of a right to speak their mind in this context, a private citizen on Facebook or millionaire NFL player on national TV?
Dance Monkey Dance In Pop Culture
For some context, the phrase "dance monkey dance" has been used regularly as a catchphrase to poke fun at the target of the statement for lacking intelligence. As an attorney, my first stop in assessing Pina's reference was to see if I could find pop culture references or if any reference phrase "dance monkey dance" were plainly racist.
According to Wikipedia, the phrase "dance monkey dance" originally surfaced in a movie called The Cape Town Affair, in 1967. It was made popular as a catchphrase following an SNL skit "Dance, Monkey, Dance!" in the 1980's.
Since that time, it has been used in numerous movies and skits as a joke making fun of unthinking humans. Zoolander is a recent example where Ben Stiller is playing a dimwitted model dressed up like a monkey with cymbals and ordered to "dance monkey."
A similar derivative, "Dance, Monkeys, Dance" was used by author Ernest Cline in 2013 to describe the human race including whites and blacks and everything in between. Cline seems to intend the phrase's use as a satirical critique of the humans.
In these instances, the phrase appears to be derogatory or artistic or comedic but not necessarily racist but a critique of the person's intellect. Its use could certainly hurt someone's feelings, though its use as a common catchphrase in pop culture erodes any assertion that use of the phrase is automatically racist.
However, the isolated term "monkey" has obviously been used in a racist manner.
In another Zoolander segment (above), Zoolander impersonates a monkey hitting a computer after coming out of blackface. Blackface is generally considered offensive, but is it offensive in the context of making fun of self-important runway models through satire?
Context matters when assessing these issues, especially for federal employees who have constitutional rights and protections to engage in political speech when offduty.
Reaction To Dance Monkey Dance
Nonetheless, the statements created a stir because the Patriot players happened to be non-white. The NAACP spoke out over the controversy.
VA quickly took action against Pina and demoted him, apparently concluding the phrase was used in an offensive or unacceptable manner.
"VA does not condone or tolerate such unacceptable and offensive comments from any of our employees," said Curt Cashour, press secretary for the Department of Veterans Affairs, in an email to The Enterprise. "That's why we have proposed demoting this employee and removing him from his management/supervisory role."
Press secretary Curt Cashour said Pina has one week from the date of the proposed disciplinary action to respond. It will be interesting to see what Pina does.
As to "unacceptable" or "offensive" speech, Cashour is apparently referencing some restriction on 1st Amendment free speech enacted by VA that allows punishment statements that are hateful or racist.
Time will tell if VA is on the right side of this speech debate given the possible constitutional issues, the context of the statements and their use in pop culture, now.
Pina has been employed by VA for over 10 years. At Providence regional office, he supervised 157 federal employees and earned a salary of $120,000. This means he can afford an employment attorney, so I would expect to see VA explain their position in court at some point in the future.
More Perspective – Very Brief Online Research
Personally, after over 40 years on this planet, I have heard "monkey" used as a derogatory term or critique of a person's intelligence or as a racist pejorative. Sometimes the speaker means it to have racial connotations but sometimes not, so it is prudent to evaluate the context of the statement.
A quick review of Google reveals numerous examples of the phrase being used in a derogatory manner or a racist manner, depending on the website.
"So easy a monkey can do it." – 26,900,000 search results
Here are some companies, web pages, YouTube videos, or advertising associated with or using this exact quote:
"Dance monkey dance." – 77,000 search results
Here are just a couple examples I could find using the actual phrase in question ranging from a video game to the Muppets.
Monkeys In Science
I have also heard the term used to describe federal employees not allowed to think while performing their jobs but instead only pushing buttons – – like a button pushing monkey.
This obviously relates to numerous experiments and exercises involving monkeys pushing buttons during language and learning experiments that most kids see in elementary school when introduced to kiddy "science."
Racist Use Of "Monkey"
That aside, there is no question "monkey" is also used in a racist manner. We need to look no further into our past than all the various depictions of former President Barack Obama with big ears or with his face pasted onto a monkey body.
Sexual References Of A Person's "Monkey"
There are also numerous pop culture references to "monkey" in the sexual sense, but I probably do not need to get into that, here.
Careful With Facebook Posts – Conclusion
In this context, given the phrase's use in pop culture and context of the statement, it seems likely Pina did not intend the statement as a racist or overtly offensive statement.
Instead, I suspect he intended it as a critique of the NFL members' political speech that is a critique of American policies and President Donald Trump before an NFL game.
I wonder who a judge would conclude has the greater right to free speech in this instance; the at-will NFL employee where policies prohibit the form of speech undertaken (NFL policy requires standing for the national anthem) or the federal employee with constitutional rights protecting their job and right to free speech while at home offduty?
My best guess is VA may be playing to demands for punishment due to bad press and the drive for political correctness over common sense that may cost taxpayers a lot if Pina's 1st Amendment rights were violated.
Either way you come down on this issue, the important take away is that the government is always watching what you do and say on Facebook. So are your employers, including the Department of Veterans Affairs.
Be smart about what you post and know it could come back to bite you on the butt.
Sources:
https://www.enterprisenews.com/news/20171002/veterans-affairs-demotes-brockton-man-for-offensive-nfl-comments
https://www.enterprisenews.com/news/20170928/vet-says-brockton-man-behind-patriots-monkey-remark-created-toxic-workplace
UPDATE:
Check Out How YouTube Treats "Monkey"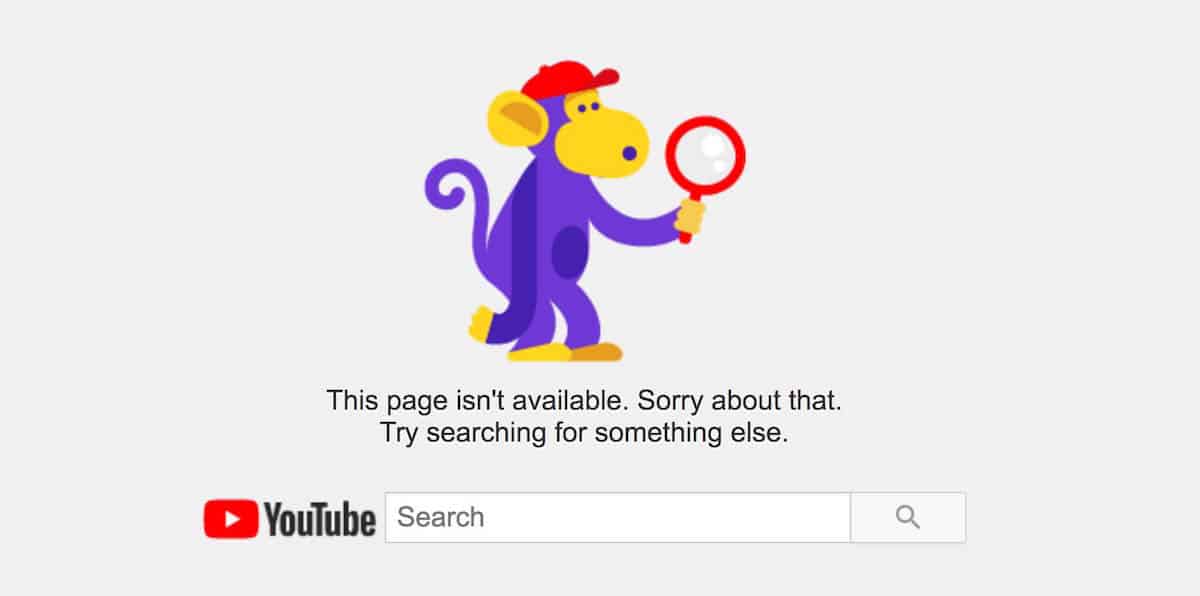 Following the publication of this article, I ran across another line of reasoning worth noting.
Google's product YouTube promises to censor all racist and offensive videos from the platform. The image above is a YouTube generated image when I made an incorrect search on that platform using the wrong URL for the video.
Does YouTube mean I am a monkey for screwing up my video search?
Additionally, all those videos are still on the YouTube platform meaning Google does not believe use of the phrase "dance monkey dance" is inherently racist. The context matters.