6 Years: VA Reconsiders Kidney Transplant Denial Of Native American Veteran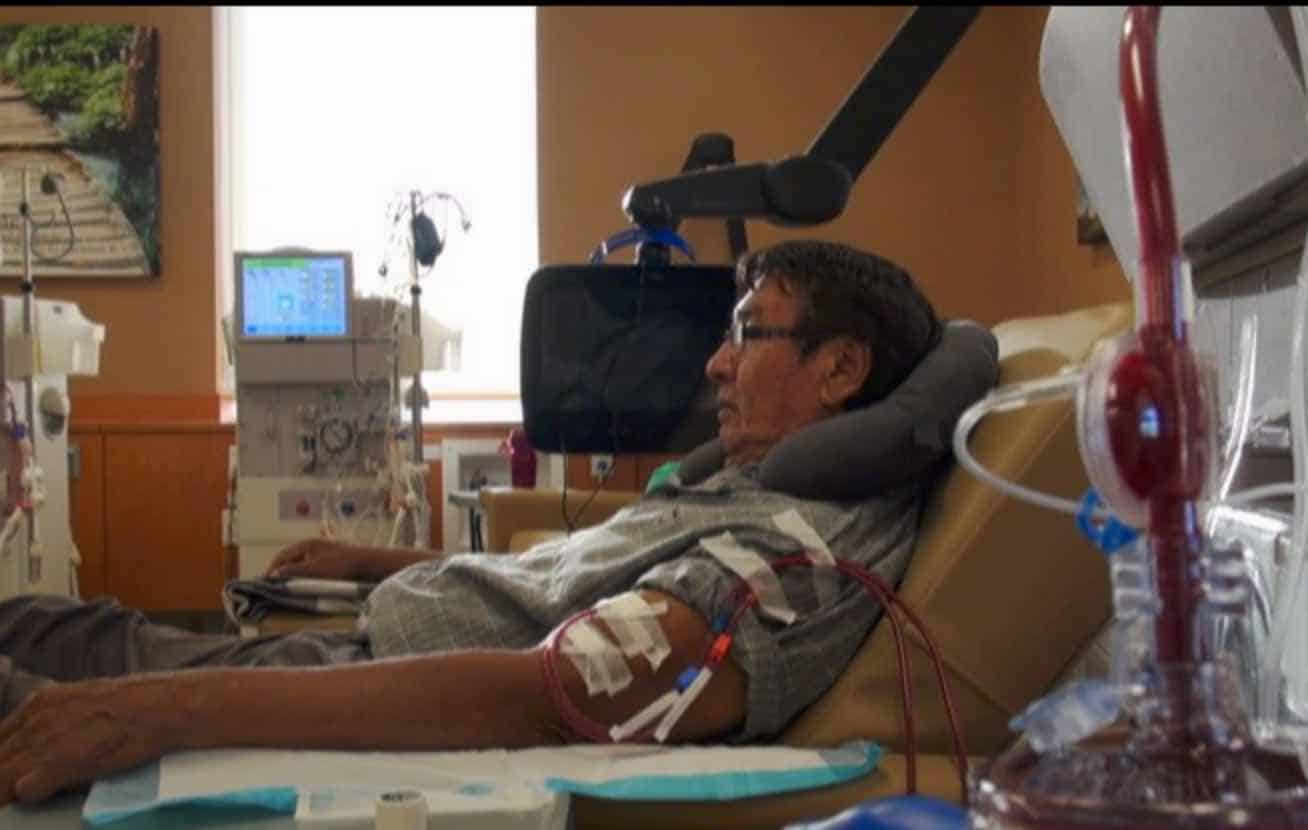 VA will now reconsider is six-year denial of a kidney transplant for a Native American Marines veteran who was stationed at Camp Lejeune.
Frank Sherman, an Ojibwe located in northern Minnesota, has endured a brutal fight against Minneapolis VA for approval of his kidney transplant. Until AJ Lagoe at Kare 11 News started reporting the issue, VA maintained its denial for six years.
Frank is suffering from end-stage renal disease and has been on dialysis since 2012. His VA records show the disease is linked to drinking contaminated water while stationed at Camp Lejeune. But VA has refused for years to provide the procedure Frank needs.
Why?
Great question.
Despite being called a good candidate for transplant, VA refused to put him on the transplant list. Records show that his current medical doctors believe he is a good candidate.
After some digging, Kare 11 learned a VA beancounter concluded the veteran may not be "mentally alert" enough to follow medical instructions to take care of himself after the transplant.
The solution?
Let Frank die from end stage renal failure. Make sense?
When Senator Amy Klobuchar (D-MN) asked about Frank's case in February, Minneapolis VA Director Patrick Kelly cited a finding by the Pittsburgh VA Transplant Center: "Due to his limited functional status and vascular dementia with significant neurocognitive deficits, he is not an acceptable candidate."
In response, Frank's doctors responded that VA is wrong.
"There is no valid reason for him not to be selected," Dr. Mark Becker, Frank's primary care physician at Cass Lake Hospital, wrote to the VA.
Frank's private nephrologist, Dr. Jason Bydash, concurred. "I think that Frank would make a good transplant candidate," he told KARE 11. When asked about VA's conclusion concerning Frank's mental status, Dr. Bydash stated, "Frank in my opinion does not have significant neurocognitive deficits.
His own primary care physician flatly rejected VA's conclusion, "This is simply not true" regarding allegations of cognitive impairment.
Kare 11 Investigation
Here is an excerpt of what Kare 11 found, in italics:
Frank grew up on the reservation speaking Ojibwe and does not read well. So, records show he did poorly on a standard memory test use to determine whether he could care for himself after the transplant.
But records reviewed by KARE 11 raised serious questions about the accuracy and fairness of the VA's interpretation of the results.
Frank says he was asked to recall lists of words and names. But he says the test included words he didn't know. In fact, KARE 11 discovered one of the VA's own examiners had noted in a report that Frank "appeared unfamiliar with a number of items." Citing the word escalator as an example, the examiner reported Frank said, "We don't have those on the reservation."
"And they think because you don't know a word that's a memory. It's not a memory, it's a word you don't know." Frank said.
A note in Frank's records stated, "Patient performance was scored on Caucasian norms due to lack of Native American norms available."
Others notes by VA examiners stated, "cross-cultural factors … may have contributed to suppressed performance." The examiner concluded, "Results of the current evaluation may therefore potentially underestimate his true level of cognitive functioning."
Even so, the VA refused to put Frank on the transplant wait list.
"What does that say to you?" KARE 11 investigative reporter A.J. Lagoe asked Dr. Bydash.
"It says it's a biased system," Bydash responded. "Testing may pick up on certain defects erroneously – especially if it's using language that they're not familiar with."
Take Away
Like other transplant cases, there is a trend with VA spinning its justifications depending on who is watching. Once a Senator gets involved with the backing of the press, VA will capitulate.
What do you think of this game? Is VA justified? Or, is it time transplants get taken out of VA's lane and instead outsourced?