Sec VA Wilkie Cancels On SVA, But No Worries, Bob McDonald May Go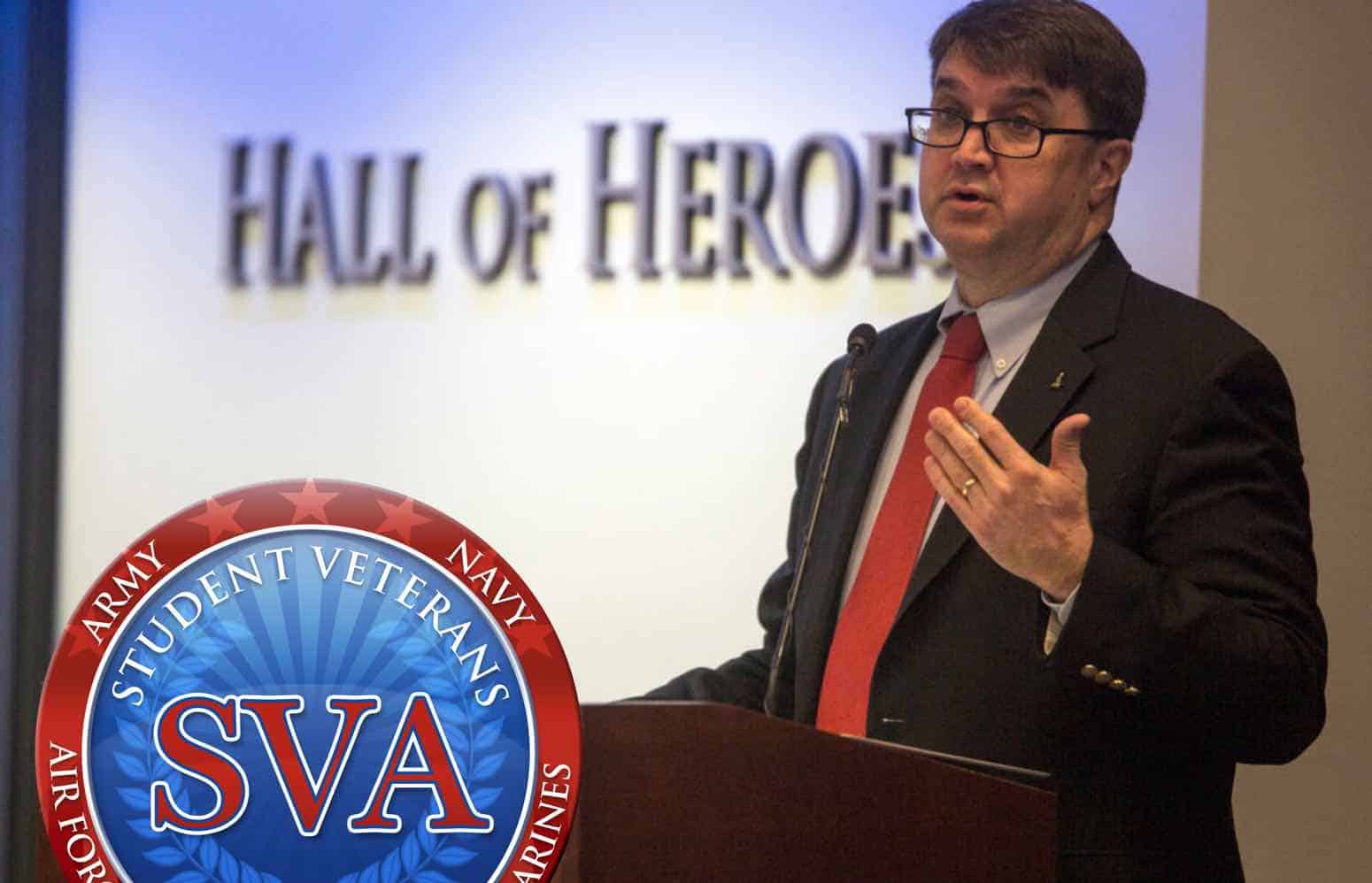 Yesterday, Secretary of Veterans Affairs Robert Wilkie canceled his speech in Orlando to Student Veterans of America (SVA) citing the government shutdown.
Likely, the SVA topic de jure would be the Forever GI Bill and how the agency would handle fixing its completely botched rollout of the software processing platform in October 2018. As many of you remember, VA was forced to testify before Congress, twice, to explain why it failed to repeatedly update its software.
The explanation for the software failure to Congress?
VA hired Booz Allen Hamilton to perform the update, but VBA Under Secretary Paul Lawrence explained the contractor was unable to integrate a new software platform with the 50-year-old software platform. Innocent VA was unaware of the problem until it was too late.
So, VA would need an additional year to locate a new contractor to fix the problem, but the agency can provide no deadline projections to Congress for accountability.
So, VA would need an additional year to locate a new contractor.
Do we believe that? No. VA likely screwed up and Booz agreed to take the hard fall in front of Congress to maintain its legacy contracting relationship with VA.
Now, let's turn for a second to Wilkie's stated reason for canceling his speech at SVA, yesterday. Would the shutdown really stop Wilkie from speaking?
VA spokesman James Hutton excused the cancellation, "Due to the partial government shutdown, Secretary Wilkie will remain in Washington to ensure the VA continues to provide benefits and services to all our nation's Veterans with zero interruption."
Have they never heard of a telephone? How about the agency's new Business Skype software on his computer? The Internet still works in Orlando, right?
Some readers attempted to excuse the cancellation stating trips like this one were precluded by shutdown policies. But that is not the reason given by Hutton. Instead, Hutton said it was to prevent any "interruption" to "provide benefits and services".
I am unclear how Wilkie's presence is required in Washington DC to prevent interruptions due to the shutdown since VA is funded one year in advance. Further, VA has been totally inept at preventing interruptions while Wilkie is at the helm at 810 Vermont.
Let's see.
The GI Bill was not rolled out in time resulting in interruptions in veterans receiving their subsistence payments. The Caregiver Program client management software was not rolled out by the October 1 deadline and lots of caregivers were impacted.
So what could be interrupted by not being in the physical building?
The McDonald Factor
My contacts said former VA Secretary Bob McDonald was also slated to show up to possibly represent his views on how the agency should resolve the GI Bill glitch.
Methinks that sounds like the kind of move that might hurt someone's feelings, no?
While we can never prove that Wilkie canceled because McDonald would be there, it certainly stands to reason McDonald's possible attendance would rub Wilkie, and even more so Wilkie's boss, Ike Perimutter, er, I mean, President Donald Trump.
Anyway, do you think Wilkie really canceled because of the shutdown?
Generally, government travel is limited to essential travel only, but that was not the position stated by Hutton. If that were the reason, it certainly would be a better excuse than the one provided, which makes VA simply seem inept.
More likely, I suspect Wilkie is not going because former Secretary Bob McDonald is showing up, which is kind of bush league in my view. Wilkie should show up. Take his lumps from McDonald and the crowd, and then take the opportunity to explain how the agency plans to make it right.
Ducking for cover following some of the most embarrassing congressional hearings I have ever seen is a sign of weakness. And, the reason the VA spokesman provided for his cancellation was poorly thought through.
Why not just say his dog ate the speech or he came down with a sudden stomach virus like everyone else. At least the latter excuse would not seem so weak.
If the agency is not careful, it will squander a real opportunity for President Trump to create a novel, pro-veteran legacy that was perfectly teed up for him by former President Barack Obama following the Accountability scandal, wait time fraud, benefits backlog, and information technology system malfeasance.
But don't take my word for it. Here are some choice comments from veterans on Facebook.
SVA Wilkie Cancellation Comments
Cliff Wilkins That's a load of crap. He's the Secretary, has transportation, and support staff to make his attendance happen. He's just a coward afraid he might get a few hard questions. What a POG!
Brent Rheingans Just like his predecessors. Probably has plans for a social function he didn't want to skip.
Tim Gauthier Of course nobody could be bothered to read even the most basic guidance on travel. Despite what you may think, this is not an "essential duty". This is just clickbait with zero research.
Joshua Anderson I don't even stress at nothing any bureaucrat or politician does anymore. I just laugh. Its like the fucking twilight zone.