GAO: VA Spends $10 Billion On Ed, Still Has No Clue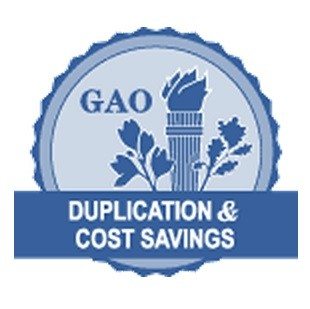 GAO just released a report on how VA has administered veterans' education benefits. I can summarize the report in three words, "VA Still Clueless."
The report highlighted VA's inability to respond to the needs of student veterans.
According to the report, "little is known about veterans' postsecondary outcomes." Meaning, VA still has no idea about student outcomes after student veterans use their GI Bill benefits.
"VA does not have a plan for using new student veteran outcomes data to improve its education programs." Despite being data rich, VA and Dept of Education have been unable to work together to collate the data into something useful.
All VA needs to do is require all colleges put an extra box on the PDF or online form for filing, "Did veteran graduate?" Perhaps that would be too cheap and easy.
Delays are still longer than expected, and VA is withholding data about processing problems. Veterans are forced into hardships due to the delays.
"I just paid my rent today. I was about to get evicted because – I had to take out a loan – because of the payment… the VA had no paid. It does pose a lot of stress." – Student Veteran
Limited support on campuses for veterans has led many colleges to develop independent support programs to help veterans access their benefits.
VA has finally responded by creating a pilot program on 32 campuses where it supplies a VA employee to help with claims. The program is called VetSuccess.
Unfortunately, VA only plans to provide a VetSuccess worker at schools with over 500 veterans. So, it does not sound like this solution is a real fix. Instead, it sounds like some unrealistic, detached VA manager is merely throwing mud at the side of a barn to see what sticks.
A cheaper solution would be to work with colleges across the country to create online data warehouses that help veterans learn how to access their benefits. Of course, this would likely be too simple and inexpensive for VA to actually create.
In closing, after 70 years following the creation of the GI Bill, VA still does not know how to implement the program in an efficient manner.
I think we should just fire them all. Hire TurboTax to create an easy online solution that processes claims and tracks veteran outcomes.
Instead, VA convinced Congress to allow them to create a program from scratch. So, Congress approved and VA then sent the money right to the Navy to create the system.
Five years and $263 million later, the program is still not done. Nor does it work right.
This is truly pathetic.
Here is the report: