Clinical Pharmacists Now Handle Primary Care For Veterans Affairs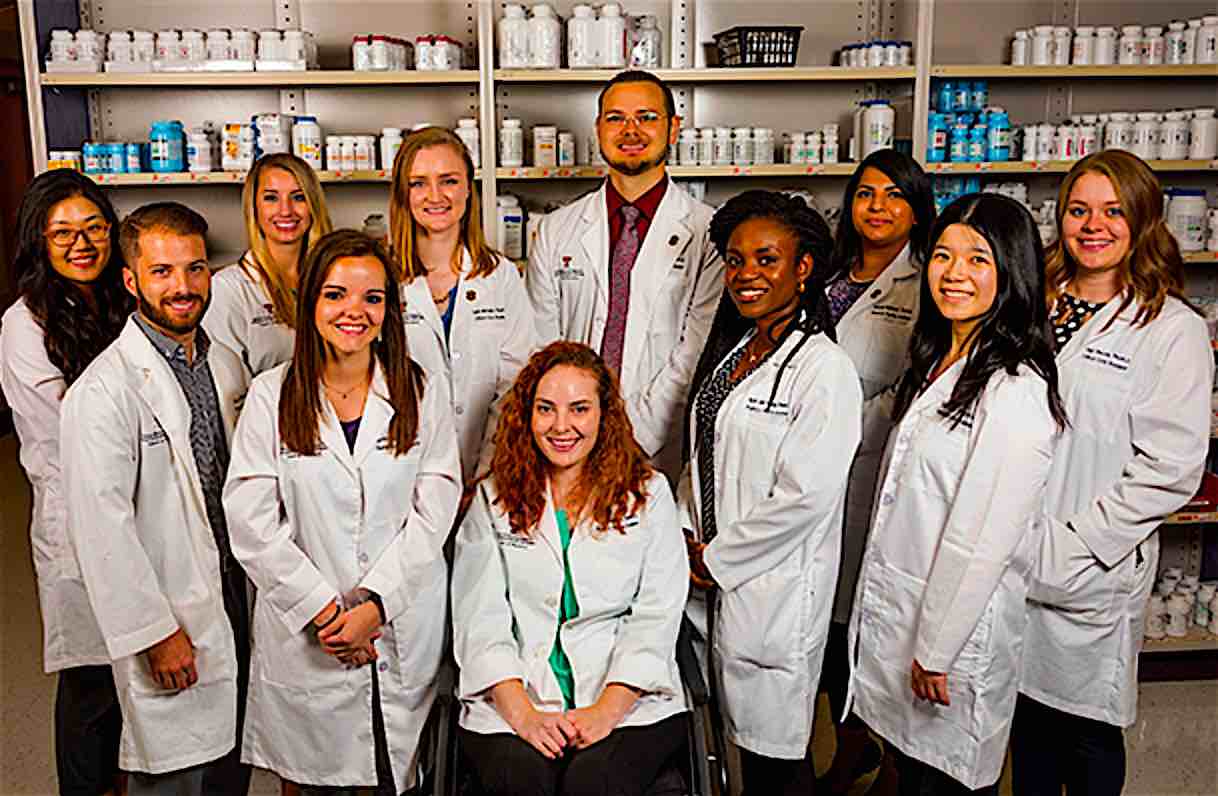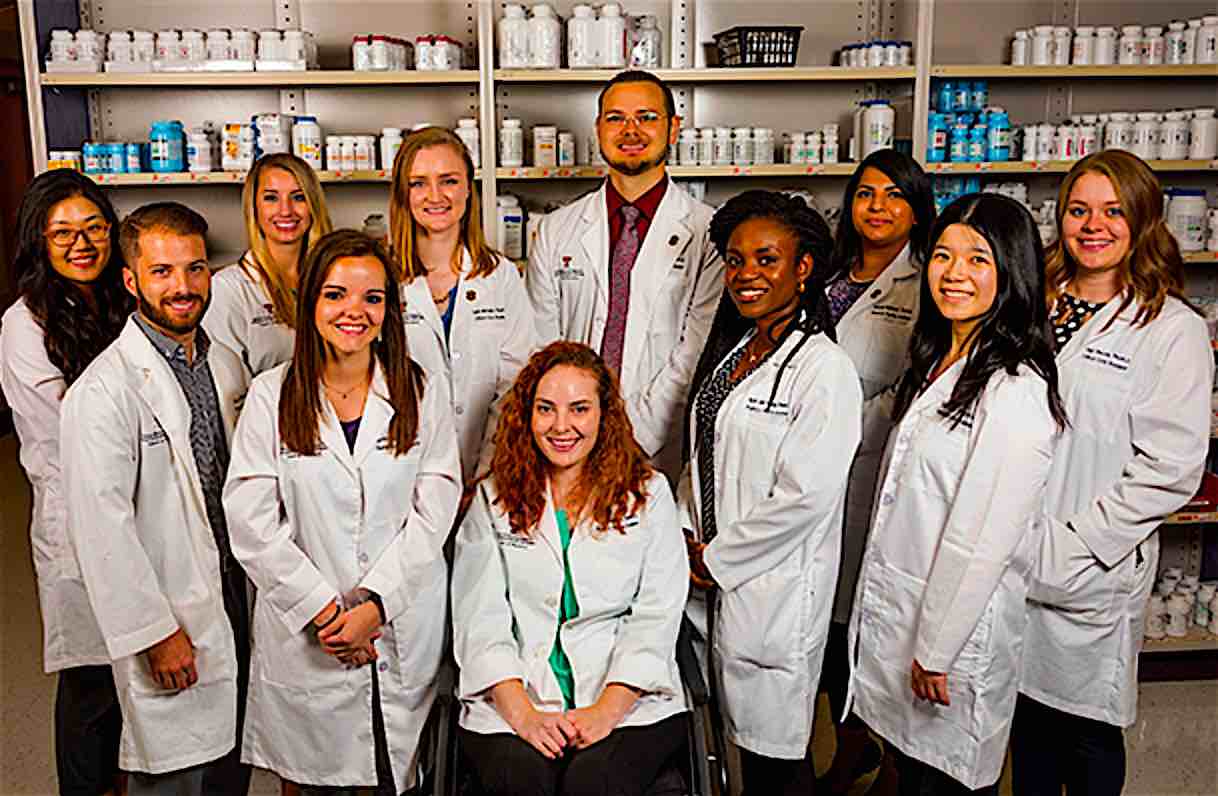 Veterans Affairs is now using clinical pharmacists to handle up to one-quarter of primary care appointments to combat wait times at some medical centers.
Last year, VA implemented changes that allowed clinical pharmacists to handle primary care for many veterans at select facilities. The push is reportedly in an effort not to increase healthcare quality but instead to decrease wait times as cheaply as possible.
The cost of a clinical pharmacist is almost half that of a medical doctor, and VA seeks to double its usage of such pharmacists over that of doctors in the near future.
But don't veterans deserve to see doctors in a timely manner just like civilians?
Yesterday, Kaiser Health News circulated an article (more like a press release) on its own website that supports the practice – – the article is obviously written using rhetoric of apologetics meaning we need to look into this very carefully:
VA Shifts To Clinical Pharmacists To Help Ease Patients' Long Waits
"Something astonishing has happened in the past year to outpatient treatment at the Veterans Affairs hospital here.
"Vets regularly get next-day and even same-day appointments for primary care now, no longer waiting a month or more to see a doctor as many once did.
"The reason is they don't all see doctors. Clinical pharmacists — whose special training permits them to prescribe drugs, order lab tests, make referrals to specialists and do physical examinations — are handling more patients' chronic care needs. That frees physicians to concentrate on new patients and others with complex needs.
"A quarter of primary care appointments at the Madison hospital are now handled by clinical pharmacists since they were integrated inpatient care teams in 2015."
The article continues on for another half page or so discussing why this is a good thing while paying minor tribute to the legal implications.
Other publications like USA Today also copied and pasted the entire article but tweaked the headline to make veterans sound like whiners: USA Today – VA treats patients' impatience with clinical pharmacists.
My opinion on this is much like the recently proposed regulations allowing advanced practice nurses to treat veterans without doctor supervision. Veterans should not have to choose between timely healthcare and quality healthcare, but VA is apparently putting us into this quagmire on the backs of the hysteria over the veterans killed by the wait list fraud that was originally reported out of Phoenix.
One veteran's comments on the subject, located on USA Today, matched mine. Aside from comments like the ones posted at the bottom of this article, no one else is talking about the problem of VA maintaining the same lack of access to doctors while augmenting access with lesser qualified clinicians who are not licensed to practice medicine.
Veteran Michael Martinez commented, "So in other words…There are not enough Drs to treat our Veterans & the Govt solves this problem by allowing non-doctors to see Vets…Perfect Govt reasoning."
What do you think? Predictable reasoning?
Is Martinez Onto Something?
Rather than create an environment to encourage the hiring of more doctors with less retaliation and hostility toward colleagues, VA decided to lower its own standards and its cost of care. This experimental treatment scheme is now being run at VA medical centers in Madison, WI, El Paso, TX, and Kansas City, MO.
These days, clinical pharmacists are not the only clinicians treating veterans under new care criteria. This year, VA is also seeking to allow advanced nurses to treat veterans without direct supervision of a medical doctor, which is presently not allowed in 30 states.
VA seems to be exploiting the wait list scandal that existed at least as far back as Bill Clinton's presidency to now justify hiring lesser trained and lesser qualified clinicians instead of medical doctors.
Meanwhile, VA executives like Sloan Gibson IV tells the American public that everything is back to normal just in time for the election.
Why Clinical Pharmacists vs Doctors?
This is not a question of what is better for veterans at any cost. There can be no question that the advanced training of medical doctors makes their skills set, on average, far superior to that of advanced practice nurses or clinical pharmacists.
Instead, the question to answer is, "How far in the direction of cheaper healthcare resources will VA be allowed to move while risking veterans lives and safety?"
Rest assured this model is not being researched solely for veterans. Instead, once ACA collapses, the single payer model will be rolled out and the VA healthcare model will be the model for American healthcare nationwide.
It is apparent that the primary benefit here is solely focused on reducing the cost of fighting wait list backlogs at the expense of providing veterans with the highest quality healthcare possible.
Presently, clinical pharmacists are outnumbered by doctors at a ratio of 1 to 6. VA hopes to reduce that ratio to 1 to 3.
According to Glassdoor, the average base salary of a clinical pharmacist at VA is $114,000. Meanwhile, the average base salary of a medical doctor is around $198,000 at VA. So the cost reduction motive is clearly the driving force on the back of the wait list scandal.
VA will be able to hire almost two pharmacists for every medical doctor. At this rate, it will likely become even harder in the future to meet with a primary care doctor moving forward.
This means VA intends to maintain its status quo of unreasonably low access to medical doctors to save a buck without longstanding research supporting this kind of reduced training for primary care providers or the legal impact on the practice of medicine bar in every state.
Healthcare will usurp the practice of medicine where nurses and pharmacists will merely check boxes that a computer tells them to consider rather than thinking through the presentation of the patient before them in a cohesive manner while "practicing medicine" as in the past many decades.
This is uncharted territory folks, and it is being done on the backs of the dead veterans whose tragic stories gave rise to the call for immediate solutions. Instead, we are given band-aids to fix massive shortages in access to medical doctors.
Is this the direction and consideration VA promised America when it swore it would reduce the wait list? What other maneuvers does VA have up its sleeve that have not been revealed yet?
Training Of A Clinical Pharmacist
According to the American College of Clinical Pharmacy (ACCP) a clinical pharmacist's training is described as follows:
"The clinical pharmacist is educated and trained in direct patient care environments, including medical centers, clinics, and a variety of other health care settings. Clinical pharmacists are frequently granted patient care privileges by collaborating physicians and/or health systems that allow them to perform a full range of medication decision-making functions as part of the patient's health care team. These privileges are granted on the basis of the clinical pharmacist's demonstrated knowledge of medication therapy and record of clinical experience. This specialized knowledge and clinical experience is usually gained through residency training and specialist board certification."
The organization explained how these clinicians provide care for patients. The following bullets are straight quotes from the ACCP website:
"Provide a consistent process of patient care that ensures the appropriateness, effectiveness, and safety of the patient's medication use.
"Consult with the patient's physician(s) and other health care provider(s) to develop and implement a medication plan that can meet the overall goals of patient care established by the health care team.
"Apply specialized knowledge of the scientific and clinical use of medications, including medication action, dosing, adverse effects, and drug interactions, in performing their patient care activities in collaboration with other members of the health care team.
"Call on their clinical experience to solve health problems through the rational use of medications.
"Rely on their professional relationships with patients to tailor their advice to best meet individual patient needs and desires."
Did you see anything mentioned in there about clinical pharmacists taking over as the primary roll for primary care to help reduce any wait times? No, because this kind of scheme would never fly in a civilian facility.
But since we are only veterans, what the hell, right?
Kaiser Promoting Clinical Pharmacists?
Kaiser Health News covered this issue yesterday. Perhaps some of you may recall Kaiser partnered with VA in an initiative to share patient data on population management.
RELATED: Population Management And Genomics Act Core Of Kaiser Partnership With VA
Companies like Kaiser are always looking for ways to cut healthcare costs, and VA seems to prove itself as fertile ground for using and sometimes abusing VA's guinea pigs – – otherwise known as impoverished veterans who cannot afford lawyers or insurance.
According to Kaiser, the use of clinical pharmacists is as follows:
"The Madison VA allowed clinical pharmacists to take over management of patients with chronic diseases such as diabetes and high blood pressure, participate in weekly meetings with doctors and other members of patients' care teams and handle patients' calls about medications.
"They typically see five patients in their office each day, usually for 30 minutes each, and they talk to another 10 by telephone, said Ellina Seckel, the clinical pharmacist who led the changes at the hospital.
"Many issues involve adjusting medication dosages such as insulin, which do not require a face-to-face visit. When Seckel sees patients, she often helps them lower the number of drugs they take because they may cause unnecessary complications.
"Expanding clinical pharmacists' role in primary care has cut readmission rates and helped more patients keep their diabetes under control, Seckel said."
The decision to usurp the scope of practice of doctors was met with heavy skepticism. Lanre' Obisesan, assistant chief of pharmacy at El Paso VA said, "Some physicians feel like it's a turf war and don't want to refer their patients because they feel the clinical pharmacist is trying to practice medicine."
Rather than address this very real ethical and legal potential breach, the Kaiser article shifts gears to highlight how the use of lesser trained clinical pharmacists reduced wait times.
But is this a legal breach? Are these clinical pharmacists "practicing medicine"? I believe they are and as such, they are likely in violation of certain laws within the states they practice within.
Perhaps that is why Kaiser never addressed the concern within the article?
Clinical Pharmacist Articles Elsewhere
Concerned, I began to look around the web for other examples and news articles discussing VA's use of pharmacists.
The American Pharmacists Association (APA) wrote a brief summary of the Kaiser article using the derogatory title, "VA treats patients' impatience with clinical pharmacists". This title was also used by USA Today (I will touch on this below).
Do you see how the wait list scandal, which was allowed to fester since Bill Clinton left office, is now being used to reduce quality of care and cost of care at VA facilities? Is there ever a scandal that goes without a prefabricated solution?
According to the APA, veterans (i.e. patients) were impatient rather than fed up with other fellow veterans dying while VA administrators defrauded the system by boosting their performance numbers through fraudulent schemes to while denying access to healthcare.
You see how the conversation is being turned away from the fraud while instead focusing on veterans as the whiners? You can expect more of this kind of derogatory treatment as we move further away from the recent wars.
In light of the Phoenix VA billboard that was apparently paid for by TriWest and endorsed by all major veterans organizations, it looks like the federal government and its minions are quick at work to rewrite history in time for VA to become the model for American healthcare after a Clinton victory this November.
Aside from the Kaiser article, there was not a lot written on the subject within the news telling me this is more of a policy experiment they are floating right now.
The original Kaiser article, which appears more like a public relations article than a news article, was also published in USA Today. They also used the derogatory title blaming the use of pharmacists on impatient veterans, "VA treats patients' impatience with clinical pharmacists".
The full court press will be on to gain approval of this strategy nationwide.
To give you an idea of the conversation, I am providing the following comments from the USA Today article below. Typos were corrected for readability. I would like to see where you all fall on this issue, either for or against
I would like to see where you all fall on this issue, either for or against.
Comments From USA Today On Clinical Pharmacist Story
Scott Gardner "So this is supposed to be good news, but it is not. This is just another way to give veterans sub standard health care. Things will get missed far more often now, and there will be more anti-depressants handed out like candy than ever before…. So sad….I will never step foot in the VA again after the way I have been treated in KC. Total incompetence at ALL levels."
Michael J Martinez "Thank you for your service. I am sorry and disgusted to see our vets being mistreated like this."
Ben Francis Tarsitano "Why not just hire chiropractors? Veterans are not entitled to actually be seen by a licensed physician."
Peggy Stewart "In addition to clinical pharmacists, there are also physician assistants and nurse practitioners. Are they also being utilized? Probably not – as the El Paso doctors demonstrated – this is a turf war, and even though I the doctor do not have the ability to hold the turf, I will be damned if I ever let someone have a little of it."
Wainaina Wainaina "Good idea, pharmacist can as well help the patient and manage as well as doctors."
Michael J Martinez "NO they cannot…If this was true then they WOULD BE Dr's!"
Jeremy Moretz "Actually- we are "doctors". We hold a doctor of pharmacy, in the same regards a physician holds a doctor of medicine. Although I never go by "doctor" unless I'm teaching in a classroom. To practice as this kind of pharmacist- you have to have at least two years of training after pharmacy school specializing in medication therapy management and adjustment. If you are cared for at any academic medical center, including the VA- there is a high probability you have a pharmacist on your rounding team helping the team direct medication decision making. To devalue our profession as a "bean counter" is quite offensive- but I won't be rude, as I'm sure it's a matter of not understanding the advancement of our profession. We would never claim to diagnose- that is certainly beyond the scope of our training and licensure. Our objective is to aid in medication therapy management and adjustment. To clarify- I don't actually work at a VA. I work at an academic medical center and round with an advanced cardiology team. I can find a multitude of my physician colleagues who appreciate and value having a pharmacist on their service helping care for their patients. I would kindly ask to fact check understanding of the pharmacy profession before devaluing our collaborative work with physicians."
Michael J Martinez "Jeremy Moretz You are not a Medical Dr. And you know full well that is what was meant by my statement. If you were qualified to be a medical Dr then you would be. I am not devaluing your contribution to the system. And I didn't call your profession Bean Counters…it was a reference to the cost of it all. You also round with a team and that is not the way the situation at the VA is being described here. I am pointing out the crap that we are being fed about this being a better situation than actually having more – Medical – Dr's available to treat our Vets."
Michael J Martinez "So in other words…There are not enough Drs to treat our Veterans & the Govt solves this problem by allowing non-doctors to see Vets…Perfect Govt reasoning."
Michael J Martinez "Kaylee Caniff Babble on all you want about it, doesn't change the fact that there arent enough Drs to treat our Veterans. Instead of hiring more, the govt decides Clinical Pharmacists are a better choice instead. Tell me Kaylee, what VA hospital do you go to for your medical care?"
Anna Showalter "For a chronic illness 30 minutes with a knowledgeable pharmacist, nurse practitioner who may discuss diet, exercise, etc sure beats the 5 minutes we get with a doctor who always checks our BP and heart beat (even with no heart disease present). Oops he/she gives us a refill on our Rx. also."
Michael J Martinez "Anna Showalter Your comment only clarifies my point…. this is about a shortage of Dr's and the only solution from the Govts viewpoint is to allow non-Dr's to handle the cases. Spin it as much as you want, but I guarantee the congressmen who send us to war would never accept being told this crap about compromising on the level of their healthcare just so some bean counter can make the numbers work. Heres a suggestion…how about we MAKE GOOD on our promise to take care of our vets and hire enough Dr's!"
Jeremy Moretz had some good points about the profession, and I think it is probably wise to have clinical pharmacists working closely with doctors. But unlike where Moretz works, VA is allowing its pharmacists to take on the primary care role, which is dangerous and possibly illegal in some states.
Thoughts On Clinical Pharmacy?
What do you think on this issue? Should VA maintain the status quo of unreasonably lacking access to medical doctors by augmenting care with cheaper, less trained alternatives? Or, should VA hire more doctors?
I know some veterans are comfortable with the lower quality so long as they see someone with medical-type training. I find this low standard unacceptable.
Veterans should not need to choose low standard health care in exchange for at least speaking with someone with medical training for longer than five minutes.
Source: https://khn.org/news/va-treats-patients-impatience-with-clinical-pharmacists/