Veterans Affairs Strips Employee Rights, Repudiates Master Agreement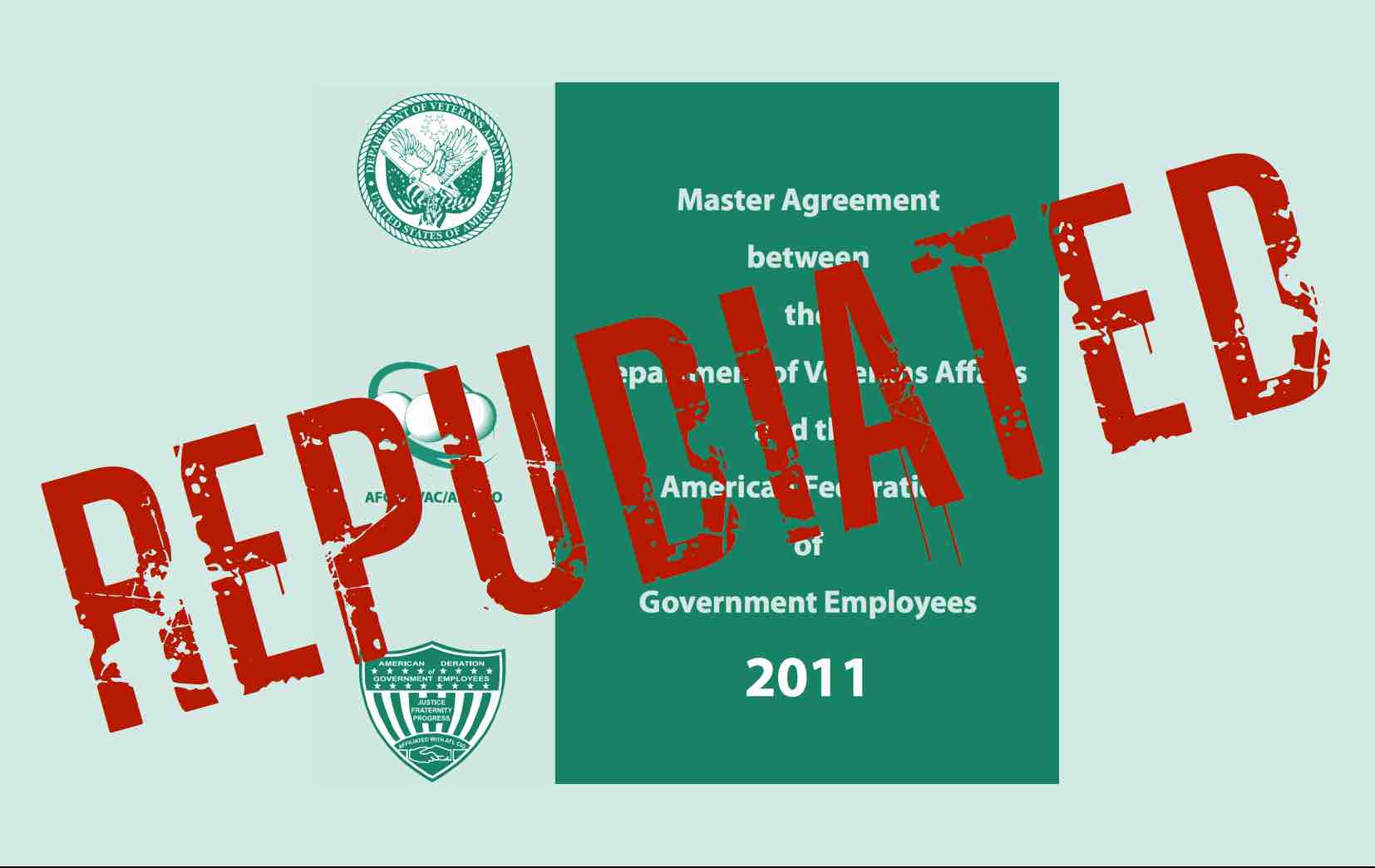 The Department of Veterans Affairs just repudiated its 7-year agreement with AFGE Union to allow certain employees like doctors and nurses the right to union representation during a disciplinary hearing or removal hearing.
In 2017, President Donald Trump signed legislation into law that originated under the Obama Administration aimed at holding high-level agency executives accountable. But reports from within the agency, and from my own personal experience representing good VA employees against the agency reveals the agency is using the law to streamline firing of whistleblowers and employees with EEO claims for discrimination.
The effect of the law is to fire rank and file employees, many of whom are disabled veterans, while many criminally minded VA leaders clean house of employees who stand for truth and honor.
Nice bait and switch. I personally supported accountability and the protection of whistleblowers to root out evil leaders. What we have now is a culture that actually reinforces the status quo by allowing retaliation against whistleblowers.
The only accountability appears to be focused on silencing those willing to push back against wrongdoers.
AFGE Complaint
AFGE filed a complaint against the agency for its repeated violations of the bargaining agreement from 2011. In response, on May 21 in a notice of repudiation, Trump's VA thumbed its nose at the agreement asserting the accountability law from 2017, 38 USC § 714 wipes out many employee rights.
VA's Curt Cashour Responds
VA Press Secretary Curt Cashour said the provision in question "interferes with federal law," adding: "VA never should have agreed to it in the first place."
"Federal Labor Relations Authority precedent clearly allows federal departments and agencies lawfully to repudiate a collective bargaining agreement clause that is nonnegotiable under the statute because the clause interferes with a federal law," he said. "That's exactly what we're doing in this case."
The law makes a lot of changes to the procedures related to termination including reducing the number of days an employee can contest their proposed denial. What it does not clearly address is the employees right to an oral hearing, but VA seemingly maintains the law strips out that right for Title 5 employees, too.
According to Cashour, even though the law addresses what to do when procedures conflict the new law, we should instead throw out the baby with the bathwater.
Basically, the department isn't overtly defying the law, but it is hiding behind an obvious misinterpretation of how the law interacts with existing procedures and statutes not squarely addressed in § 714.
In fact, one sentence in the new VA Accountability Act — "the procedures under chapter 43 of Title 5 shall not apply to a removal, demotion or suspension" — lets VA off the hook for the procedures contained in policies based on the old statute.
But those procedures, as defined by § 714 appear to modify procedures limited to the amount of time a person has to rebut a proposed termination, but not a right to union representation or to an oral hearing. Those are rights based on longstanding constitutional requirements, not procedures like having 7 days to respond to allegations instead of 30 days. The law was aimed at speeding up the process of termination, not claiming these federal employees no longer have constitutional rights.
However, VA does not see it that way and instead interprets that law as totally wiping out virtually all rights and procedures not consistent with what the agency wants.
AFGE Pushback
Jacque Simon, the public policy director of AFGE, reports she sees the move as a "shot across the bow" and expects the Trump administration to roll back more federal worker protections in the months ahead.
"This basically takes our collective bargaining agreement and just rips some pages out, taking away something that's been in effect legally for many years," she said. "These boards are life and death — whether your professional standards are certified and whether you have a job. Now you can't have your union represent you at those hearings."
In the few cases I have worked on recently involving disabled veterans wrongly fired from the agency, I have seen what non-veteran senior leaders are doing to disabled veterans.
It is shameful.
If veterans seek reasonable accommodations or make EEO claims, they are swiftly fired from the agency using any number of tools under the Accountability Act to trump up charges premised on lawful (and even encouraged) acts of whistleblowing.
Based on this development, you can count on increased corruption and increased hostility against disabled veterans employed by the agency in rank and file positions.
Another Take
On the other hand, now many VA employees are experiencing the same heavy-handed and arbitrarily abusive treatment veterans received from those many of those same rank and file employees who improperly and dispassionately denied disability benefits and other claims without accountability of any kind.
Last December, VA told AFGE it wanted to renegotiate the master agreement, but the agency appears emboldened at this point and seems to be moving forward with arrangements without considering the will of employees.
I hate to say it, but what is good for the goose is good for the gander. Many veterans are impacted negatively whenever VA employees ignore our rights. Now, those same employees are getting a taste of that same medicine.
But it is too bad the politics of fear and reprisal are running rampant throughout the agency impacting many veteran employees.
Source: https://talkingpointsmemo.com/dc/trumps-va-strips-protection-from-workers-contract