Veterans Affairs Still Lacks 'Accurate' Wait Time Information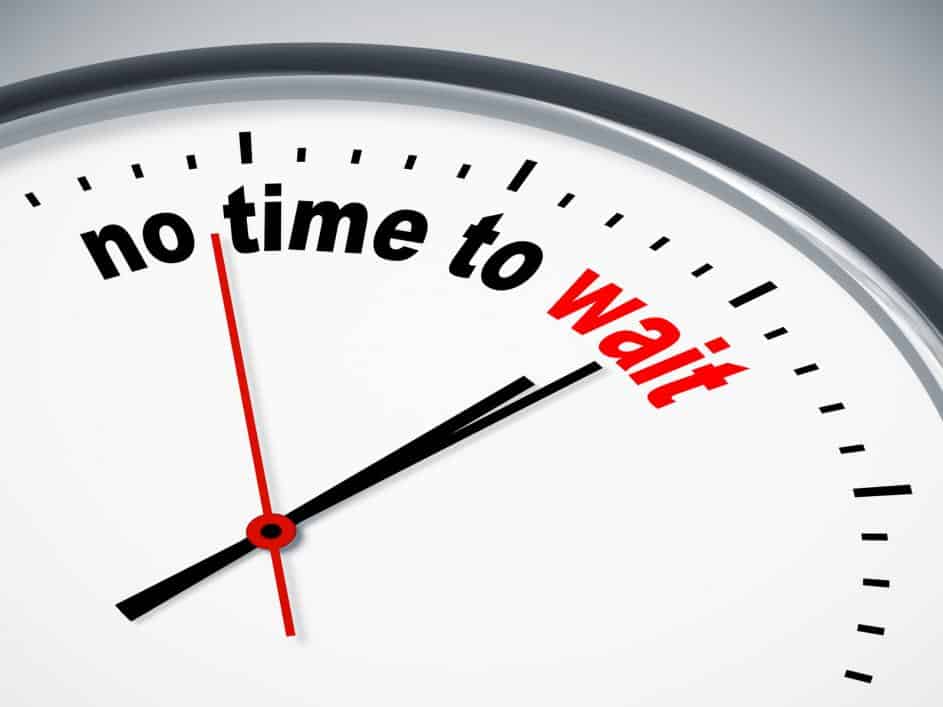 A recent hearing revealed the Department of Veterans Affairs still suffers from inadequate wait time information five years after the wait time scandal first surfaced.
The Government Accounting Office (GAO) provided testimony before the House Committee on Veterans Affairs last week to address concerns about wait times and obfuscation of data. Committee chairman Rep. Mark Takano, D-Ca, opened the hearing expressing concerns about a lack of transparency on wait times both inside VA and in the private sector.
"The lack of accurate information on wait times at VA hospitals, and with community providers, should cause us all to question whether the policy to send more veterans to community care providers is sound or even if it's working," he said.
Takano believes if VA can get its practice of tracking wait times perfected, that its health care model could provide an example for the private sector to model.
"If VA can get that right, make it simple for veterans to understand, I believe we will do not only veterans a great service, but we'll do the American people a great service by setting the standards that the private sector will have to match," he said.
Imagine VA For All Americas
The push to promote VA as the model of health care for the American public has been ongoing for well over a decade. As you can imagine, once the wait time scandal with secret wait lists surfaced in Phoenix and then nationwide, the polish VA put on its model of public sector health care became tarnished.
The agency has yet to fully recover from that black eye and the consequence of the wait time practice is now the shared community care model rolled out under the Mission Act that was implemented in June 2019.
Veterans now can receive a significant portion of their health care from local providers in their own community so long as certain criteria are met including living at least 30 minutes from the nearest VA facility. Veterans are also able to receive urgent care from a participating facility that's part of the network so long as certain criteria are met including an adjudication if the appointment is actually urgent.
I personally like the idea of veterans having a right to seek care in the community. Some veterans simply do not want health care from VA. Others do. It makes sense to give an option in select instances where the private sector may be more efficient, better equipped, or timely.
As noted below, some VA facilities are doing very well. Others are still doing a poor job of providing timely access to certain forms of care including mental health care. In those instances where VA is still failing, veterans should have a choice if for no other reason than to foster competition between the local agency and community care partners.
GAO Testimony
GAO's Debra Draper delivered the watchdog's testimony for the committee saying that while the agency has taken steps to provide more timely access to care than in the past, that more must be done.
"At this time, we continue to be concerned that VA has not sufficiently addressed the reliability of its wait time data," Draper said. "For example, we have found that VA's wait times do not capture the time it takes the department to enroll veterans in VA health care benefits, which we found could be quite lengthy."
The lack of data on wait times was not limited to only VA facilities. Draper's testimony also demonstrated a problem in reporting for community care participants, too.
The Real Wait Times
On significant issue within the agency's reporting lies within its tracking system. The system only captures part of the scheduling process for appointments. For example, the agency could show it's meeting the wait time goal of 30 days while veterans are actually waiting 70 days when you add up all factors.
Teresa Boyd, Veterans Health Administration assistant deputy secretary for clinical operations acknowledged the need for continued work to address ongoing challenges but she did highlight wait time improvements. Primary care and mental health appointments average less than 5 days. Specialty care wait times are around 7 days.
Valuable Statistics
As I am sure most of you are thinking, the statistics VA puts forward is only as good as the quality of the data or the intention of the analyst selecting which data points to include and which to exclude. While the agency is certainly data-rich, there have been longtime problems in using that data for effective oversight.
We all know the agency has made improvements over the past five years in areas of customer service and veterans are getting access to health care more quickly, generally.
But, there still exist problems within outlier communities like at the Albuquerque VA Medical Center. A recent IG report confirmed some veterans seeking mental health care are waiting as long as 18 months for appointments or therapy.