Sharon Helman Fired, Veterans Elated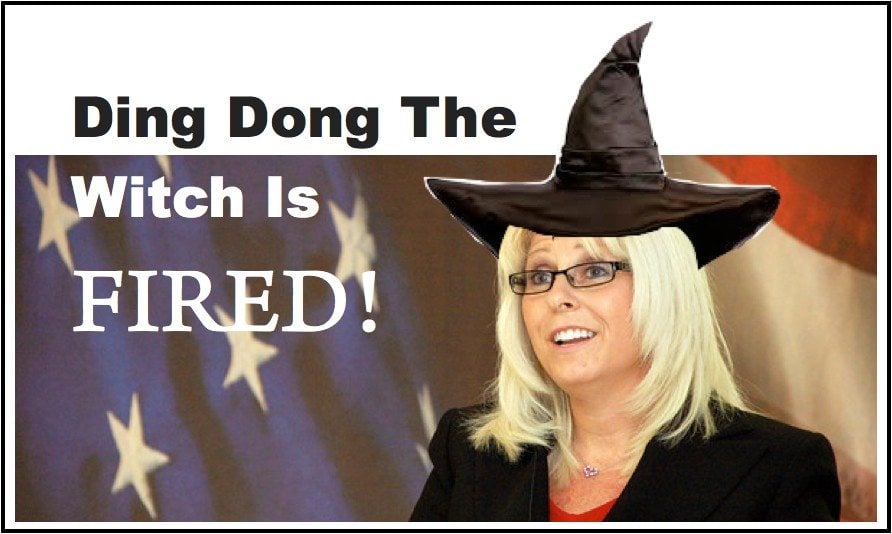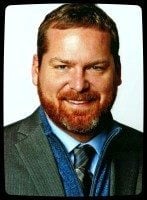 Veterans were cautiously elated at the news yesterday as reports like, "Sharon Helman fired!" blasted across news outlets nationwide following the enormous scandal that ballooned under her watch.  But the elation was hedged. It goes without saying veterans' reactions were in line with most of America who believe VA must do more to regain the country's trust.
Helman's firing is like a layup after a basketball breakaway in the first quarter. Her firing is an expected gimme…
Helman was on paid leave for six months after her Phoenix VA was highlighted as the center figure in a VA wait list fraud scandal that left at least 40 veterans dead. During that time she earned approximately $90,000 plus incentives. Last year, she received a whooping $237,000 in pay and incentives as Director of Phoenix VA. This is not to mention the countless of millions in taxpayer dollars spent to discover just how illegal their fraud scheme was at Phoenix VA.
But why did it take so long? That has been at the forefront of this conversation for the past, oh, six months or so while she earned another $90,000 in taxpayer dollars. I remember the few times I was fired. The process was somewhat like, "Please come in and shut the door. [Chit Chat] Things aren't working out…" I recall the process took around five minutes. VA has yet to explain why it took 6 months to fire her.
"VA will never regain the trust of America's veterans and American taxpayers until all of the corrupt senior executives who created the biggest scandal in the department's history are held accountable to the maximum extent under the law," said Rep. Jeff Miller, Chairman of the House Committee on Veterans Affairs. "Sharon Helman's removal is a positive step, but there are still many more VA scandal figures who also must be purged from the department's payroll in order for veterans and families to receive the closure they deserve."
Why do you think it took so long? Rumor on the street was that she threatened to reveal tons of dirt on other VA executives if she was thrown to the curb without some consideration. If true, maybe it is good that she stayed on long enough to bury some other scandalous characters in VA.
Let's not forget that last May was like watching the first night's deaths in the Hunger Games as one VA official after another jumped ship. It turned out like a friend of mine predicted in April. All the rats will jump ship. And, let's hope most of them did.
Here are some comments from veterans across social media:
Stephen Marshall So glad. There are plenty more at the Phoenix VA that need to go… Including the Voc Rehab counselors George Stidham and Walter Strong. Kevin Everson, this is the one I was telling you about that used Voc rehab for law school.
Ralph Kern FINALLY!
Robert Stahlnecker jail term required for justice
Byron Mills Good maybe she can work at Macdonald s!!!
Gary Bass She is drinking cheap wine tonight. Want her home address?
Christine Totten-Dunn The long waits are still happening all over! This is a disgrace
Barb Hoke Bishop With all her retirement benefits I imagine?? SHE SHOULD GET THE DEATH PENALTY
Barb Hoke Bishop And pay back all her months of vacation pay!
Luanne Pruesner-Van De Velde Second-Degree Murder or Manslaughter……she killed 40 veterans at least. 40+ counts.
Barb Hoke Bishop I would have loved to read, trial forthcoming…
Bryant Teetor A-Fucken-men. Now when do the murder trials start?
Barb Hoke Bishop EXACTLY. FIRING THAT BITCH IS NOWHERE NEAR ENOUGH
Spencer Lee Marshall Looks like that latest whistle blower who pegged her death count at 243 was the final nail.
Jeff Evarts About time
Nita Shreckengaust Merrill Yes. Now put her in jail for murder
Spencer Lee Marshall Now let's see if she is in the mood to squeal.
Nita Shreckengaust Merrill Like a pig Spencer Lee Marshall
Barb Hoke Bishop Deliver her to HELL
Spencer Lee Marshall We need some of those t-shirts with Sharon Helman in the cross hairs and "WANTED DEAD OR ALIVE" with the ALIVE Xed out by machine gun fire.
Jeanne Oppenhauser amen
Spencer Lee Marshall Or how about one with her sitting and strapped into Old Sparky and Oscar standing up out of his trash can with his hand on that big ol switch?
Barb Hoke Bishop So far, Brian Williams has not uttered a word about Hellman
Roger Baker Not trying to be political here, but now that she is no longer with the VA, for her to be prosecuted would require the AG and I don't see this administration doing anything.
Spencer Lee Marshall They should bulldoze her house.
William Snyder she collected her pay and all benefits while on Administrative Leave…
Anthony DePesa all that time off with pay, you can bet she was job hunting on our dime, damn shame they kept her this long
Spencer Lee Marshall I would NEVER hire her. I wouldn't sleep nights wondering if my family was safe.
Marcey Anderson did she get fired or retire with full benefits ?
Nita Shreckengaust Merrill Very good question
Marcey Anderson well so far all the people they said they fired retired with full benefits. except for the whistle blowers .
Maurenne Griese She might appeal the termination… We shall see…
Barb Hoke Bishop If she's smart, she will go into witness protection