Tinnitus Anyone? 3M Covered Up Its Defective Military Earplugs Since 2000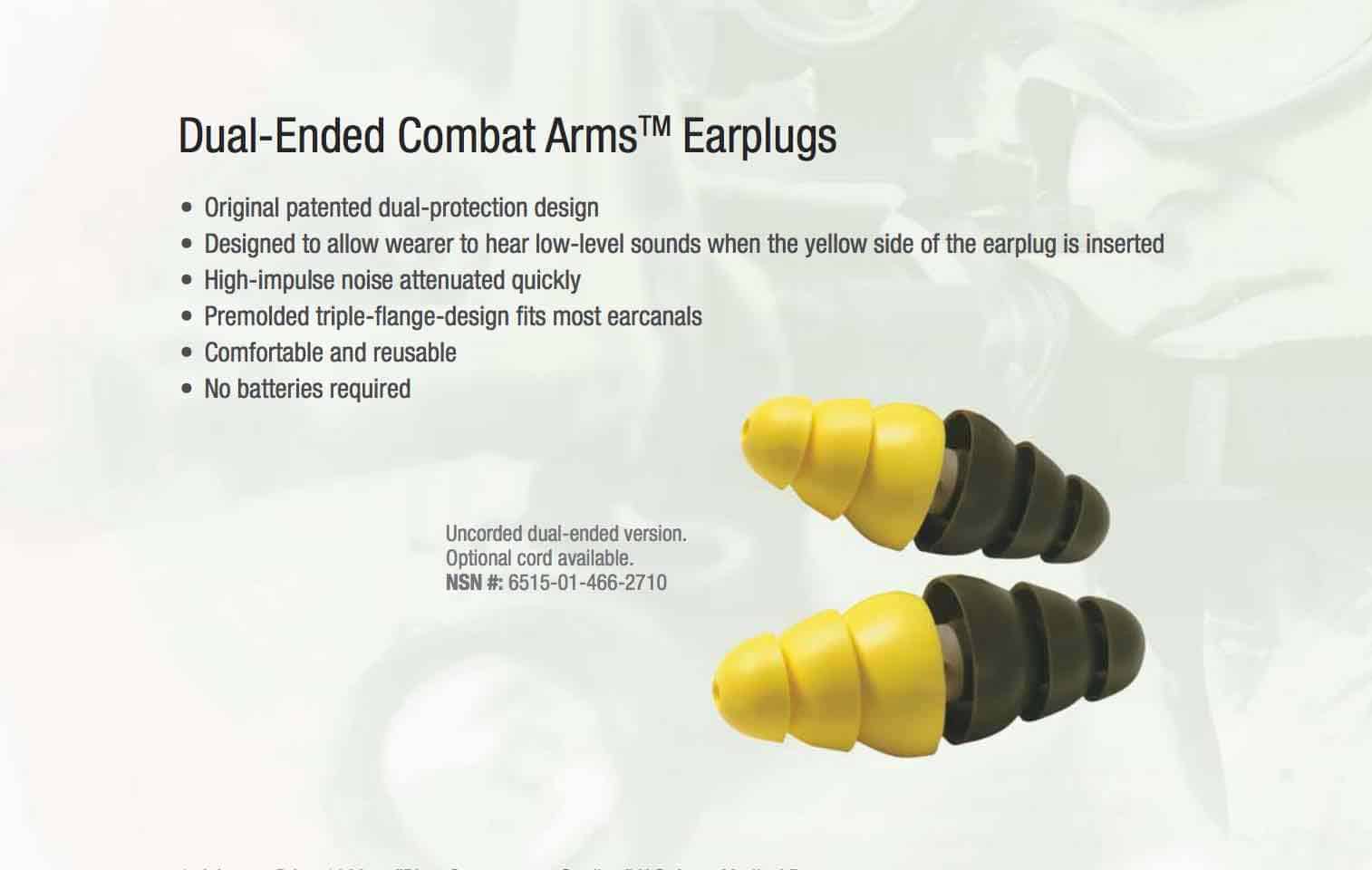 In a settlement worth a paltry $9.1 million, 3M agreed to pay the government after being caught covering up its defective earplugs called dual-ended Combat Arms Earplugs, Version 2 (CAEv2).
The company sold its earplugs to the US military without disclosing problems with its effectiveness. Basically, the earplugs would come loose in the ear canal and not perform as well. Those curious about the lawsuit should look up United States ex rel. Moldex-Metric v. 3M Company, case number 3:16-cv-1533-MBS (DSC). (Note: I grabbed a photo of the earplug type from the 3M website, but the photo above may not be exactly the same earplug variant.)
"The Department of Justice is committed to protecting the men and women serving in the United States military from defective products and fraudulent conduct," said Acting Assistant Attorney General Chad A. Readler of the Department's Civil Division. "Government contractors who seek to profit at the expense of our military will face appropriate consequences."
"Through rigorous enforcement of the False Claims Act, we protect taxpayer dollars from waste, fraud, and abuse," said U. S. Attorney Sherri Lydon for the District of South Carolina. "And in this case in particular, we are proud to defend the integrity of our military programs and ensure that our men and women in uniform are adequately protected as they serve our country."
"Today's settlement will ensure that those who do business with the government know that their actions will not go unnoticed," said Frank Robey, director of the U.S. Army Criminal Investigation Command's Major Procurement Fraud Unit. "Properly made safety equipment, for use by our Soldiers, is vital to our military's readiness. Our agents will respond robustly to protect the safety of our military."
"This settlement demonstrates the commitment of the Defense Criminal Investigative Service and our law enforcement partners to hold companies accountable for supplying substandard products, in particular products that could directly impact our service members' health and welfare. DCIS protects the integrity of Defense Department programs by rooting out fraud, waste, and abuse that negatively affect the wellbeing of our troops," said Special Agent in Charge Robert E. Craig, Jr., DCIS Mid-Atlantic Field Office.
Hearing loss and tinnitus are some of the most common disabilities for veterans. Maybe 3M should pay the disability benefits rather than a paltry $9.1 million?
Source: https://www.justice.gov/opa/pr/3m-company-agrees-pay-91-million-resolve-allegations-it-supplied-united-states-defective-dual