Congress Passes Largest Veterans Affairs Discretionary Funding Bill Ever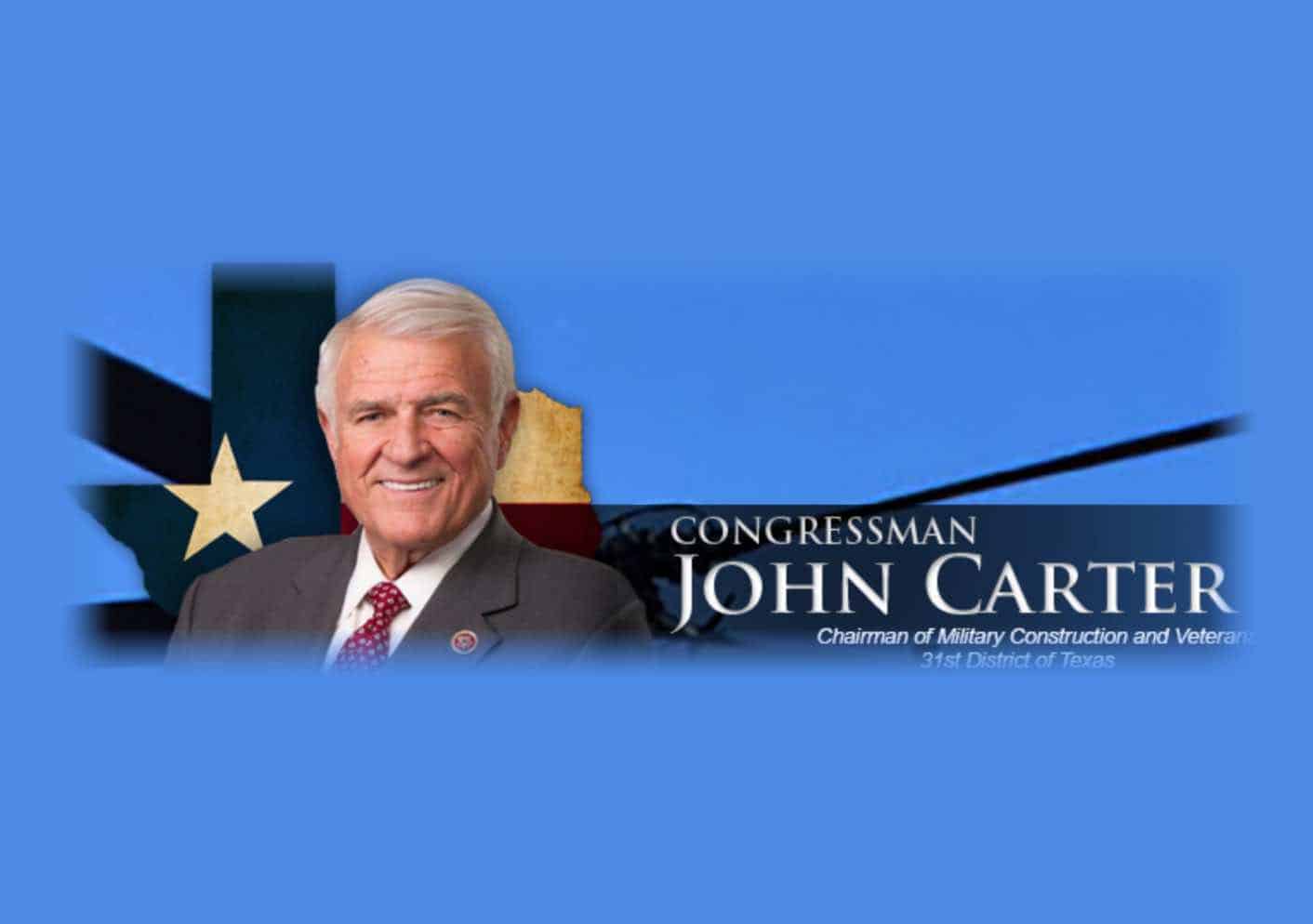 The Department of Veterans Affairs is set to receive the largest discretionary funding bill in history aimed at funding the recently passed VA MISSION Act. Texas Congressman John Carter boasted the big win following the vote on his $85.3 billion spending bill.
I did not see much mention of the funding aspect much less that was the largest discretionary funding bill in history passed by a Republican Congress with a Republican President. Generally, the perception is that Democrats fund VA more than Republicans, so it is nice to see the traditional position change.
RELATED: DOD Dodges Burn Pit Hearing
Rep. John Carter Press Release
"This bipartisan bill represents our commitment to providing crucial resources for America's veterans and the men and women in the military, while being good stewards of taxpayers' hard-earned dollars," Congressman Carter said. "The bill includes funding for important programs to improve health care and wellbeing for veterans, while also improving readiness capabilities for those currently serving."
Bill highlights:
$85.3 billion in discretionary funding for the Department of Veterans Affairs- the largest dollar amount in history for the VA
Immediately provides funding to support the important reforms passed in the VA MISSION Act, which includes the Veterans Transplant Coverage Act
$196 million for suicide prevention outreach
$589 million for traumatic brain injury treatment
$7.4 billion for homeless veteran services
Implements strong oversight on VA construction projects
Includes additional funding for VA oversight offices to protect whistleblowers and increase accountability by investigating poorly performing leadership and inferior patient care
Continues rebuilding infrastructure for our service members and their families by allocating $10.3 billion for military construction projects
Provides $1.6 billion for housing all 1,400,000 military families
Includes $361 million for the construction or alteration of new or existing military medical facilities
Let's just hope the special interests and vendors coming hat in hand do not completely pilfer the funds veterans so desperately need.
Source: https://carter.house.gov/press-releases/carters-military-construction-and-veterans-affairs-appropriations-bill-passes-house/