Tomah VA Announces 100-Day Plan In Face Of Abuse Investigation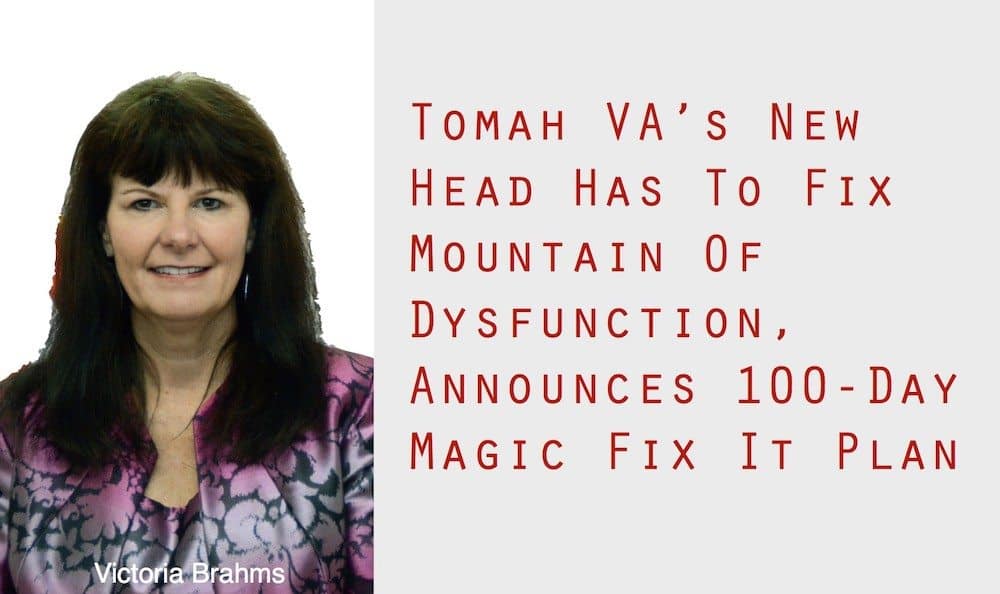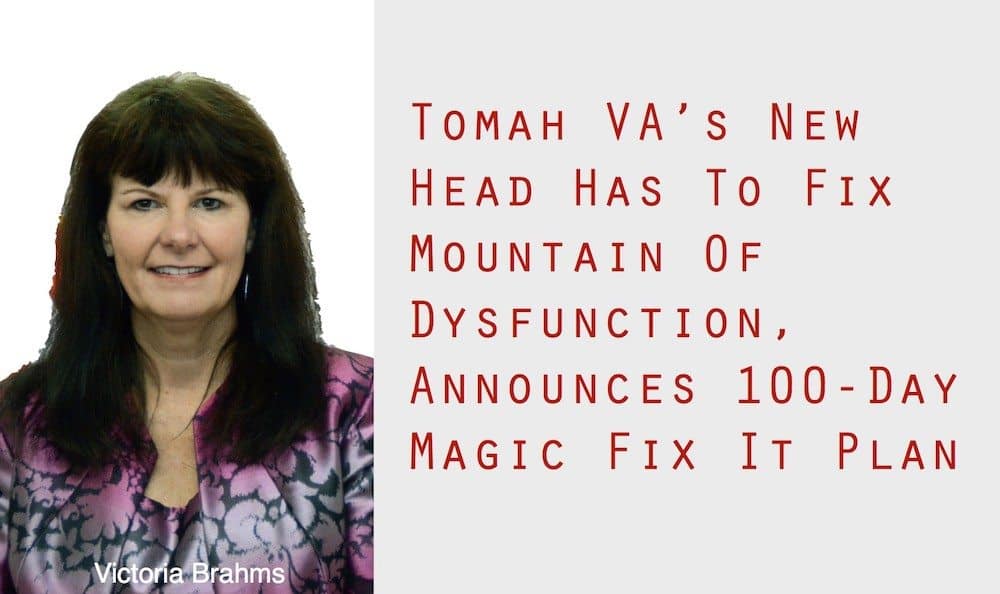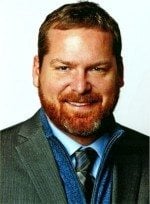 Tomah VA confirmed allegations of patient abuse the same day it pushed out a release to national press that it is starting a new facility improvement plan for the second time.
The timing of the press release as picked up by the local and national press was certainly curious. Last Thursday night, I confronted Tomah VAMC public affairs office Matthew Gowan about allegations that at least one clinical staff abused a patient on film.
PATIENT ABUSE ALLEGATIONS CONFIRMED
Gowan confirmed those allegations that night. But not before he released Tomah VAMC's new 100-day plan to fix more problems at the facility since investigations started into drug abuse at the facility. Gowan stated an investigation was ongoing.
SEE IT: Tomah VAMC 100-Day Improvement Plan
In an email, Gowan confirmed the allegations:
"A Nursing Assistant has been cited for Disorderly Conduct (carries a $250 fine and $25 administrative fee) based on a VA Police investigation into this matter. Additionally, the Nursing Assistant was removed from patient care duties during the VA Police investigation and will not have patient care duties during the ongoing Administrative fact finding."
RELATED: New Patient Abuse Allegations At Tomah VAMC
The allegations indicated the nursing assistant repeatedly pushed a patient who did not defend himself. The patient was in the psychiatric section of the facility, and the incident was caught on tape. Like most people, I'm not sure what other facts might assist in the investigation nor why the VA employee would be charged with disorderly conduct instead of assaulting a mentally handicapped individual.
SEE IT: Tomah VAMC 30-Day Improvement Plan
Nonetheless, Tomah VA announced its 100-day plan to improve and the press corps largely gobbled it up without discussing the contents of the plan or why the previous plan was insufficient to improve.
CURRENT PROBLEMS AT TOMAH
Tomah is still working to bounce back following firmed allegations of inappropriate opioid treatments and retaliation against whistleblowers. Current allegations include patient abuse, broadcasting false credentials of doctors to patients, and general fraud, waste and abuse.
According to sources, problems hiring competent clinicians and related staff have severely deteriorated the morale at the facility. Nursing assistants are supposedly not allowed normal lunch breaks or work shifts. Tomah VA has been forced source health care services from non-governmental providers.
TOMAH VA 100-DAY PLAN
Ms. Victoria Brahm just took over the helm at Tomah after a stint at Iron Mountain, Mich., and VISN 12 headquarters. No doubt Brahm is implementing steps to move Tomah into the direction of a normally functioning medical center.
Here is the plan:
Open Access to Care
Improving Access for Veterans
Continue to work psychiatric staffing issues for the Acute Psychiatry Inpatient Services unit.
Charter the Medical Center Access Committee.
Launch three recruiting initiatives designed to attract mental health providers to Tomah and primary care providers to our Community Based Outpatient Clinics (CBOC).
Explore expansion of operating hours at the Wausau and Wisconsin Rapids CBOCs.
Assess the Community Living Center Bed Management Plan for the next two years by January 29, 2016.
Expand the Optometry Clinic at the Wisconsin Rapids CBOC.
Partner with Madison VA Hospital to recruit a shared Infectious Disease provider.
Expand Home‐Based Primary Care services at the Wisconsin Rapids CBOC.
Improve Employee Engagement
Continuous Improvement of the Tomah VA Culture
Deliver a shared strategic direction for the Medical Center by January 29, 2016.
Continued engagement with the National Center for Organizational Development (NCOD) for assistance with cultural change.
Open an Employee Wellness Center.
Provide resources for Managers to create a Personal Development Plan.
Communicate MyVA initiatives to staff through monthly staff meeting by April 1, 2016.
The Acting Director will host monthly Employee Listening Sessions beginning in Q2 FY16.
Continue Patient Centered Care training through FY16.
Conduct "Conflict Management" and "Alternative Dispute Resolution" training by April 1, 2016.
Continuous Emphasis on the Importance of Leadership/Employee Interaction
Continue supervisor communication initiatives and accountability through staff meetings and rounding.
Provide supervisors with additional training related to:

Effectively leading people and establishing a culture of trust.
Developing and implementing quality staff evaluations.

Increase fair staff recognition and praise.
Continue regular rounding by Medical Center leadership.
Associate Director for Patient Care Services (ADPCS) will host quarterly Nurse Town Hall Meetings beginning by the end of January 2016.
Post the Associate Chief of Staff for Mental Health Services position.
Restoring Trust
Improve Union Partnering
NCOD Action Plans – ADPCS will review the NCOD Nurse Survey finding with Labor and distribute those findings to staff nurses. ADPCS and Labor will develop appropriate Action Plans.
Continue routine Labor/Management rounding
Labor and Management to participate in quarterly Employee Forums.
Reestablishment of the Diversity Committee.
Deliver an Executive Summary of the monthly Labor/Management meeting to all employees.
The American Federation of Government Employees (AFGE) provided additional proposed actions to continue building and facilitating partnerships and improve employee engagement and morale. Labor and management will work together on an implementation plan for the following recommendations:
Provide training for Management and AFGE Officers and Stewards on Interest Based Problem Solving and Interest Based Bargaining to facilitate healthy working relationship for effective problem solving and smooth implementation of Changes in Working Conditions.
Improving the Veteran Experience
Utilize Veteran Focus Groups (OIF/OEF/OND, Women Veterans) and Kiosk reports to obtain just‐in‐time customer satisfaction feedback.
Conduct Veteran/Stakeholder Town Halls at Veteran population centers semi‐annually (La Crosse and Wausau).
Identify the most appropriate membership and actions for the Veteran Experience Committee.
Continue to develop informational and educational articles for Veterans.
Maintain weekly office hours for the Director to meet with Veterans.
High Performing Network & Best Practice
Tools for Providers
Provide additional new provider mentoring opportunities through Service Line provider meetings.
Initiate quarterly joint leadership meetings with Madison VA.
Continued development of Integrative Medicine Initiatives
Quality
Utilize Daily Plan Program on Acute Care Unit to improve Veteran/Provider shared decision making.
Continue monthly Mock Codes and follow‐up reviews.
Train nursing and medical staff in The First Five Minutes regimen. The program is designed to assist staff in developing the confidence, technical and critical thinking skills needed to recognize and respond to an unstable patient.
Provide quarterly LEAN training opportunities for staff.
Care in the Community
Demonstrate continual improvement with the Choice "Opt‐In" rate. Shows our support and continued focus on using Choice to maintain access to healthcare services.
Think the new fix-it plan will be the magic bullet Tomah VA is looking for?
SOURCE: Star Tribune