Tomah VA Opiate Prescriptions Skyrocket As Psychiatrist 'Doped-Up' Veterans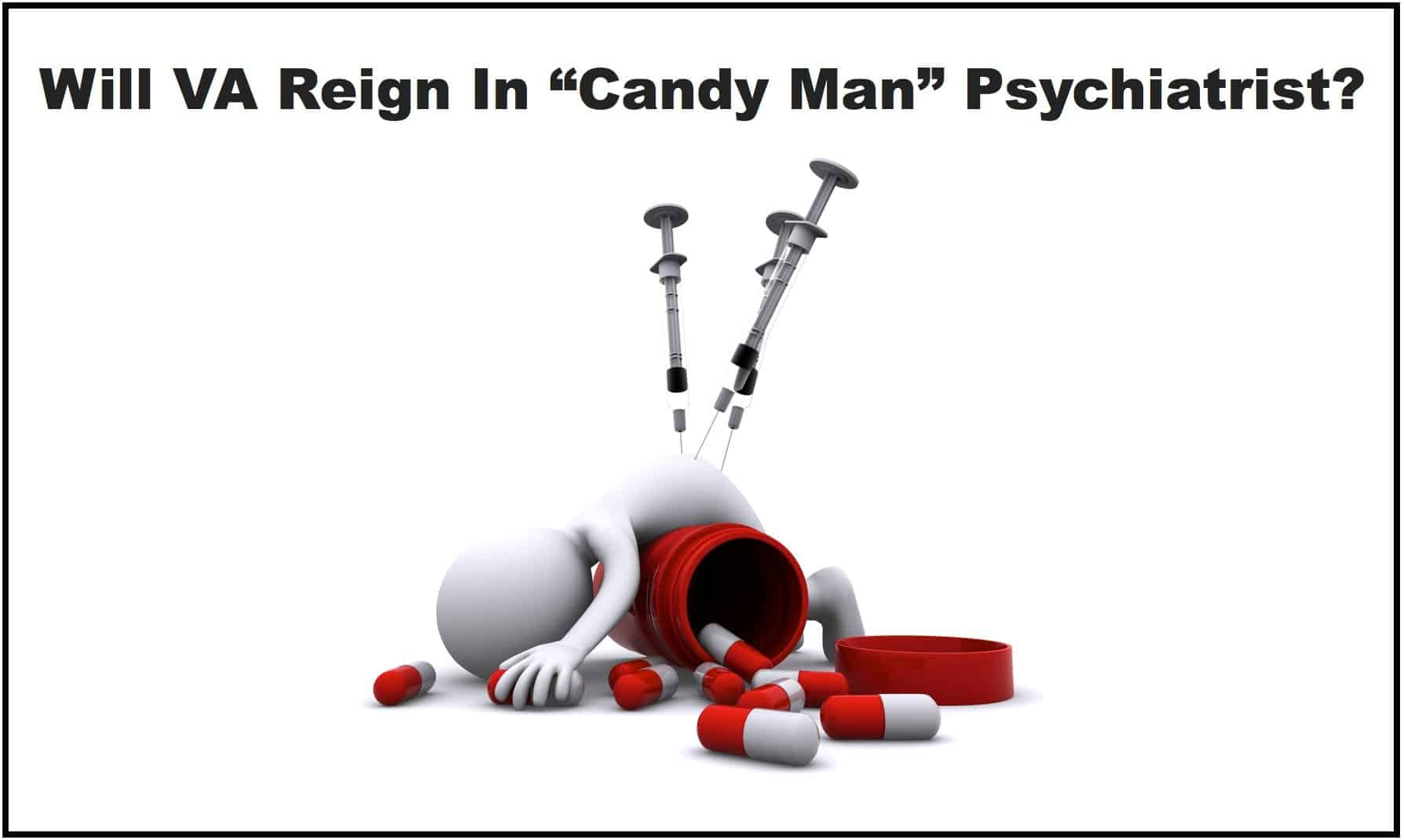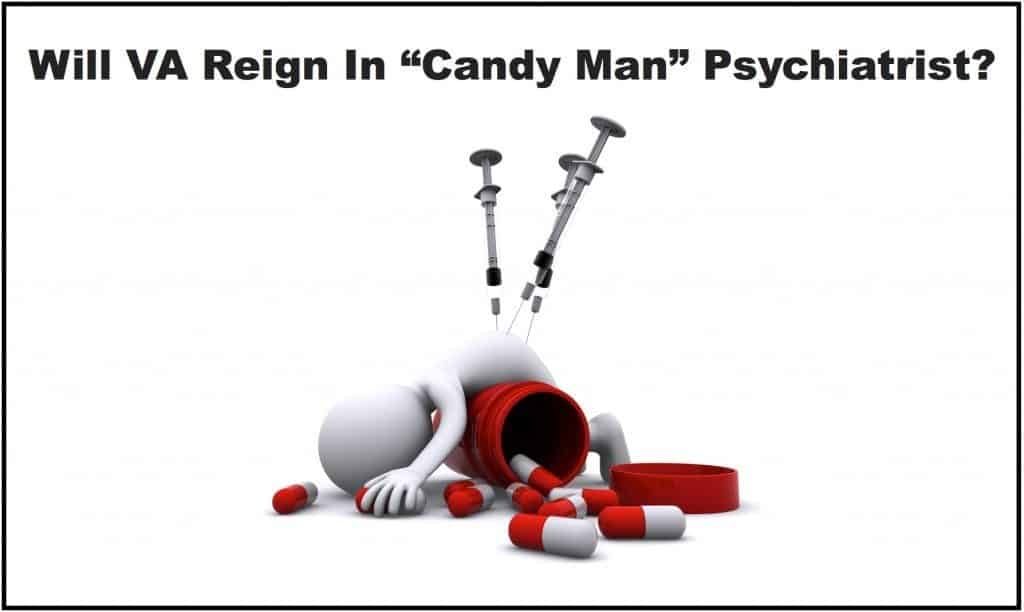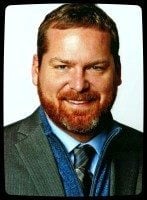 One Tomah VA psychiatrist earned the name "Candy Man" as he doped-up veterans on opiates while hospital staff reported seeing stoned veterans drooling in wait rooms.
Data shows the number of opiate prescriptions quintupled at the facility since 2004 even as the number of veterans treated at the facility declined. From 2004 to 2012, Tomah VA dispensed 50,000 oxycodone pills to approximately 25,000 veterans, and the total skyrocketed to 712,000 as the treatment population decreased.
Wouldn't you like to know who was cashing the checks for the pills being dispensed? My guess is there is more to the story than merely excessive prescriptive practices. Was the facility conducting experiments on vets with opiates for big pharma research?
One West Point veteran, Ryan Honl, worked at the mental health facility and blew the whistle just prior to quitting. As a result, the Center for Investigative Reporting (CIR) started pressing hard on the story. CIR uncovered an excessive drugging scheme while questioning current and former hospital staff including whistleblower Honl.
"Current and former hospital staff members describe patients who show up to appointments stoned on painkillers and muscle relaxants, doze off and drool during therapy sessions, and burn themselves with cigarettes. They told The Center for Investigative Reporting that Houlihan himself 'doped up' or 'zombified' their patients and that workers who raised questions have been punished."
At the center of the growing scandal is psychiatrist David Houlihan whose doping practices led to him being given the nickname "Candy Man." CIR reports that Houlihan has a checkered past of being a facility bully against concerns of his apparently excessive prescriptive practices.
During an interview with CIR, Houlihan cited this fact, "I've been investigated again and again and they've never found anything wrong." Is it time VA addresses this overconfident Candy Man before more veterans are harmed?
According to CIR:
"In a June 2013 email obtained by CIR, Houlihan upbraided a physician assistant who had told two veterans that he planned to reduce their narcotic prescription load.

"'I understand you may have issues with controlled medications. That is your issue,' Houlihan wrote. 'I take personal issue with you changing meds on my Veterans.'

"'I expect this practice to stop immediately,' he added.

"Houlihan brushed aside allegations that he has created a climate of fear or retaliated against employees who disagreed with his prescription practices."
RELATED: VA Investigation Data FOIA Response On Questionable Prescriptive Practice Of Tomah VA Staffers
QUESTIONABLE PRESCRIPTIVE PRACTICE OF VA EMPLOYEES LINKED TO DEATHS
Unfortunately, VA was unable to stop the questionable prescriptive practice before numerous veterans and bystanders were harmed or killed:
"Two days before Jason Simcakoski died of an overdose in the Tomah VA psychiatric ward, the head of the unit, Dr. Ronda Davis, discussed his care with Houlihan.

"Simcakoski had checked himself in, citing an addiction to painkillers and severe anxiety that was destroying his relationship with his wife and 11-year-old daughter. The Marine Corps veteran's medical record shows Houlihan advised Davis to add Suboxone to his existing cocktail of 14 drugs, which included antipsychotics, tranquilizers, muscle relaxants and the opioid painkiller tramadol.

"'They had my boy on so many meds that it blew my mind,' said Simcakoski's father, Marvin, a building contractor from Stevens Point, Wisconsin, who visited his son the day he died. 'They like people to be zombies over there so they don't have to care for them.'

"An autopsy report prepared by the University of Wisconsin Hospital and Clinics declared the cause of death to be 'mixed drug toxicity.'"
In a text message, Jason wrote the following before his death:
"This is where you need to start calling [Dr. Ronda] Davis. She didn't come see me yesterday after I told her I'm so anxious, I'm going nutz mentally with all this [built] up inside me. I slept horrible last night. I toss and turned sweating all night. I wok up over a dozen times. Then at 4 I just stayed up, I couldn't take it. I'm worse now than before I came in."
Jason is just one of a number of veterans harmed by questionable health care provided by Tomah VA health care staff.
One indirect death was that of another veteran, Jacob Ward. Jacob died of an overdose following years of treatment at the Tomah VA mental health facility. He was being treated for PTSD after going AWOL in 2005. In the Army, Jacob was a cavalry scout and struggled with drugs and alcohol following an Iraq tour. Following years of "Houlihan Cocktails", Jacob developed addictive appetites and last year overdosed on heroin and cocaine.
If nothing else, this death should have been a wake up call to Houlihan and similarly suited staff who touted excessive prescriptions of opiates to treat veterans, especially in light of the ongoing investigation.
The whistleblower, West Point alumni Ryan Honl, quit toward the end of last year, but not before he forwarded numerous emails directly to Secretary Robert McDonald. When he demanded a response, the Secretary wrote, "Thanks for your input. We take your concerns seriously and investigate."
When will VA clamp down on questionable practices of VA doctors by enforcing its own ethics rules and standards? America is ready for heads to roll.
This is a great story, so be sure to read more about the CIR report here: https://www.channel3000.com/health/Opiates-handed-out-like-candy-to-doped-up-veterans-at-Tomah-VA/30621028
UPDATES:
Psychiatrist David Houlihan was reassigned pending the outcome of an investigation following the publication of the CIR investigative report linked above. While no charges for criminal wrongdoing have been brought against Houlihan or other VA staff for the questionable prescriptive practice outlined above, insiders believe criminal charges will be brought against some of those involved in the near future.
The story is unfolding and we will follow up with additional updates:
1/15/15 – Another from CIR, VA sends investigators to Tomah VA, David Houlihan reassigned
1/16/15 – Article from Stevens Point Journal, Tomah VA wrongdoing betrays our veterans: Our View
1/20/15 VA was investigating prescriptive practices harming veterans at Tomah VA since at least 2011: https://www.wsaw.com/home/headlines/Senator-Baldwin-Responds-to-Tomah-VA-Investigation-289255451.html
1/20/15 – Sen. Tammy Baldwin "sat" on VA OIG investigation report for months: https://www.newsmax.com/Newsfront/candy-land-VA-hospital-Tomah/2015/01/20/id/619677/
1/20/15 – Story of Marine who died from overmedication at Tomah VA: https://www.norwalkreflector.com/article/6218551
1/24/15 Raw communications between Sen. Tammy Baldwin and VA executives about the VA OIG investigation: https://www.disabledveterans.org/wp-content/uploads/2015/01/Baldwin_VALetters.pdf. I ran this document through OCR so the PDF pages of the download are searchable.