Top 10 VA Locations Paying Big Buck Bonuses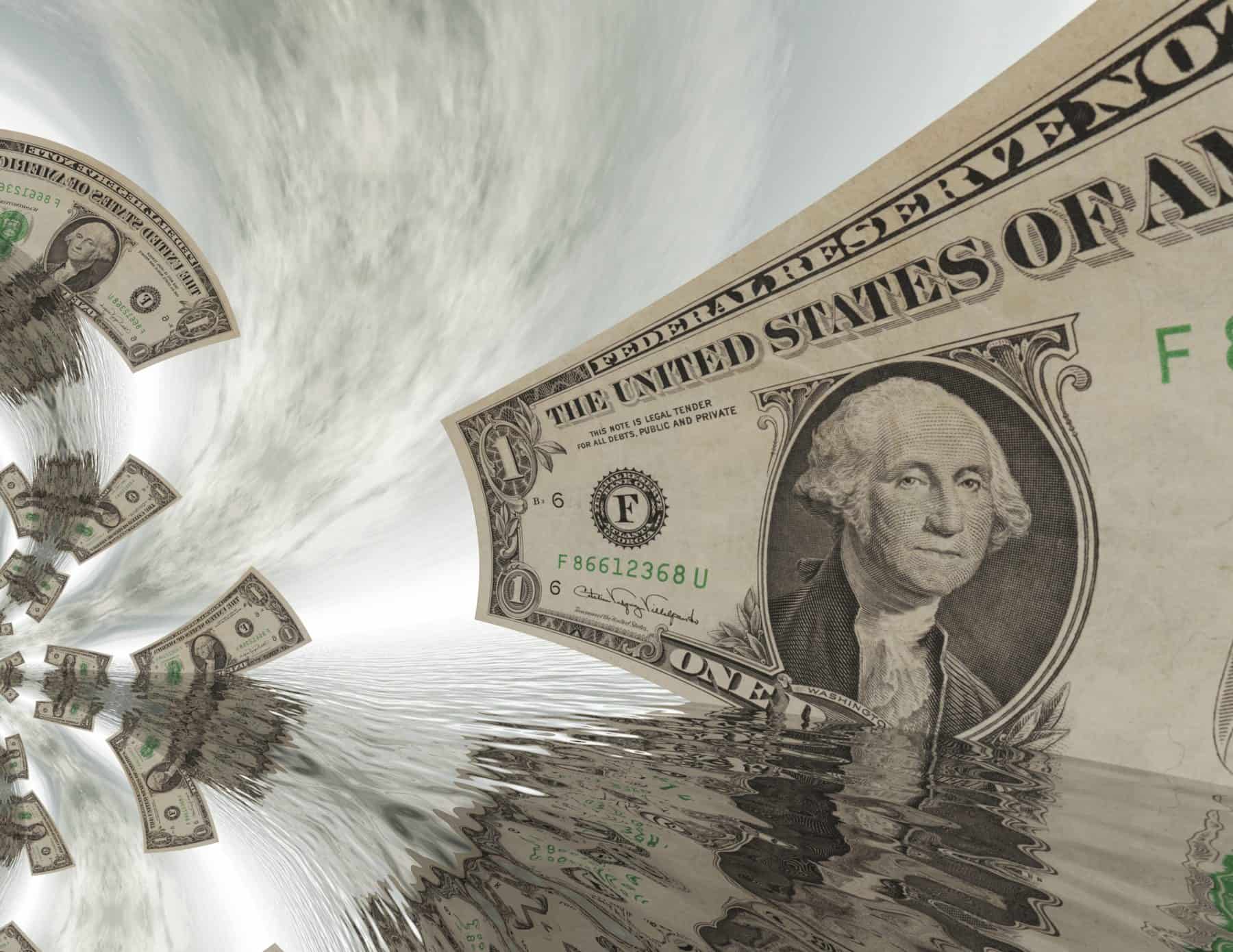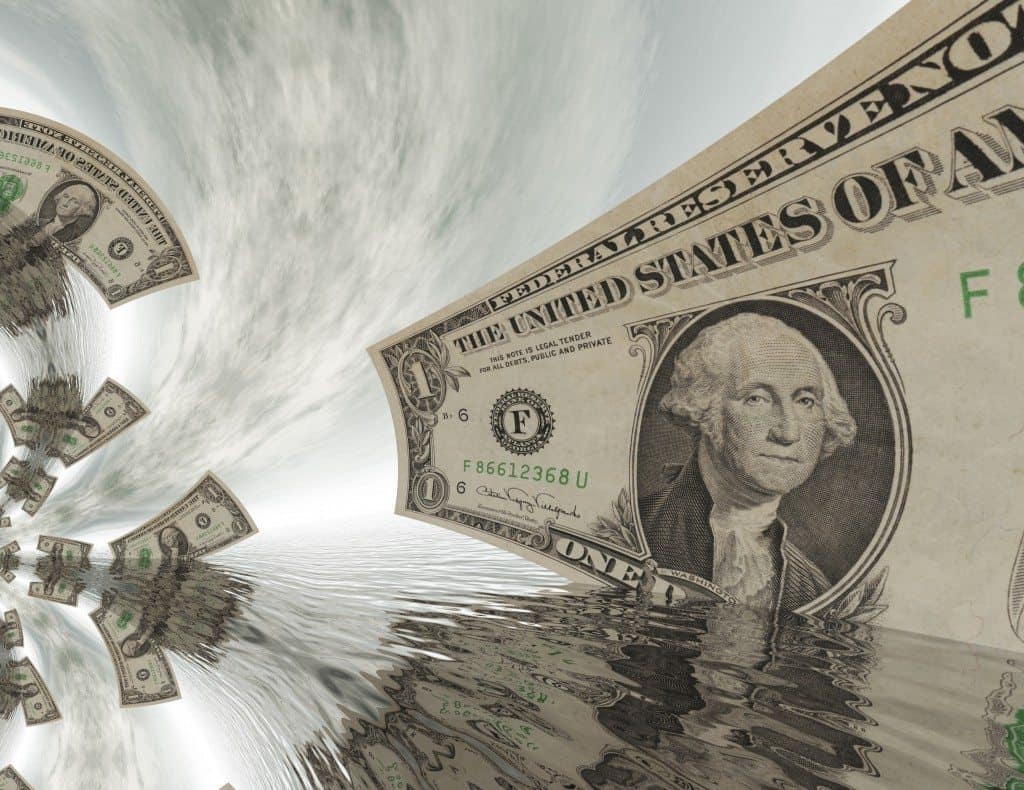 You will be shocked to learn how much Veterans Affairs paid its top VA executives in bonuses over the past 7 years while veterans were denied due process, killed, and generally neglected across the nation.
Top VA executives pigging out at the bonus trough were outed by USA Today recently. We took their data and created a Top 10 VA Executive Bonus Pay list of executives by location, name and position, so America can see where our tax dollars are going.
Are you curious about what your local VA executive earned in bonuses? Do you think they earned the money?
While I have no problem with people earning bonuses for doing a job well, I have a severe problem with paying VA executives top dollar as they tanked the agency through backlogs, wait lists, death panels, secret hearings, and related crimes against veterans.
Does my logic make sense to you or am I just off base with my expectation that people should get paid well only for a job well done?
Across the country, VA paid out over $22 million in bonuses over the past 7 years to just a handful of executives. The total bonus pool for all VA staff was well over $200 million just last year. In our estimation, $11.8 million of the executives bonuses were paid out to the top 10 piggy troughs (i.e. VA facilities) across the country over the past 7 years.
Washington DC tops out at a staggering $9,257,155, which makes up almost 50% of the entire share of bonuses. Over 200 VA executives receiving substantial bonuses are listed at just that location.
The top 10 bonus paying VA locations are:
Washington, D.C. – $9,257,155
Ann Arbor, Mich. – $390,165
Bay Pines, Fla. – $365,451
Muskogee, Okla. – $331,573
Nashville, Tenn. – $315,900
Cincinnati, Ohio – $288,249
Denver, Colo. – $281,677
Durham, N.C. – $224,975
Mare Island, Calif. – $222,565
St. Louis, Mo. – $221,915
Here is the full listing arranged by location and then bonus pay. You can also download the full list here that I pulled from USA Today and reorganized. Do a quick CNTL+F to search for your favorite VA piggy. The listing starts with the location and total exec bonuses paid followed by individuals and their individual total over the past seven years.
While I have no doubts that many of the employees on this list did a great job, I am equally confident that many of these VA executives earned these bonuses by illegally preventing veterans from receiving their benefits and health care. Do you have an experience with your local VA executive, good or bad?
[DOWNLOAD TOP 10 VA BONUS LIST HERE]
[DOWNLOAD ENTIRE VA BONUS LIST HERE VA]
| | |
| --- | --- |
| TOP 10 VA BONUS LOCATIONS | TOTAL |
| Washington, D.C. | $9,257,155 |
| Thompson, John H – Position: Deputy General Counsel | $138,524 |
| Murray, Edward J – Position: Dep Asst Secy For Finance | $132,014 |
| Mcgaha, James F – Position: Dep Chief Financial Ofcr | $125,465 |
| Vandenberg, Patricia C – Position: Asst Dep Us For Health | $121,471 |
| Mittelstaedt, Lois M – Position: Chief Of Staff | $116,881 |
| Patterson, Ann C – Position: Dep Dir Ofc Pcc&Ct | $115,692 |
| Hipolit, Richard J – Position: Assistant General Counsel | $115,479 |
| Tucker, Daniel A – Position: Dep Asst Secy/Budget | $114,262 |
| Luigart, Craig B – Position: Chief Health Tech Officer | $109,564 |
| Warren, Stephen W – Position: Principal Das Info & Tech | $108,005 |
| Hall, Walter A – Position: Assistant General Counsel | $106,591 |
| Rubens, Diana M – Position: Assoc Dus For Fld Ops | $105,881 |
| Batres, Alfonso R – Position: Chief Ofc Readj Couns | $103,619 |
| Thomas, Lisa M – Position: Chief Of Staff | $103,351 |
| Garfunkel, Sanford M – Position: VISN Director | $102,100 |
| Sullivan, James M – Position: Director | $101,928 |
| Frye, Jan R – Position: Dep Asst Secy/Aq & Mat Mg | $99,894 |
| Williams, Joseph A Jr – Position: Adus/Hlth For Oper & Mgmt | $99,765 |
| Walters, Ronald E – Position: Dir Ofc Of Finance & Plan | $99,366 |
| Hanretta, Kevin T – Position: A/S For Ops, Sec & Prep | $93,437 |
| Muro, Steve L – Position: Under Secy/Memorial Afrs | $92,603 |
| Vige, Mark S – Position: Financial Manager | $92,059 |
| Tibbits, Paul A – Position: Dep Ch Info Officer | $90,375 |
| Neary, Robert L – Position: As Ch Fac Mgmt Of/Svc Del | $89,257 |
| Wilson, Keith M – Position: Dir Educ Service | $88,668 |
| Szybala, Renee L – Position: Assoc General Counsel | $87,066 |
| Phelan, Leo A – Position: Dir Veterans Rel Mgmt | $86,876 |
| O'Brien, Caitlin A – Position: Director | $85,399 |
| Downs, Frederick Jr – Position: Dir PSAS | $85,376 |
| Reed, Rita A – Position: Financial Management | $85,000 |
| Kearns, W Paul Ii – Position: Chief Financial Officer | $83,000 |
| Shyshka, Jeff L – Position: Adas/Info Tech Operations | $82,209 |
| Anderson, Phillipa L – Position: Assistant General Counsel | $82,007 |
| Greenberg, Kenneth M – Position: Exec Secy To The Dept | $80,539 |
| Mayes, Bradley G – Position: Program Management | $79,770 |
| Yow, Mark W – Position: Assoc Ch Financial Ofcr | $78,880 |
| Van Diepen, Louise R – Position: Miscellaneous Administration And Program | $78,225 |
| Campbell, Robert R – Position: Assistant General Counsel | $77,893 |
| Hunter, Joy W – Position: Chief Learning Officer | $77,100 |
| Mardon, Stephanie Diane – Position: Dep Ch/Bus Ofcr/Revnu Ops | $76,755 |
| Walcoff, Michael – Position: Program Management | $75,820 |
| Bradshaw, Edward D Jr – Position: Assistant General Counsel | $74,946 |
| Keller, Steven L – Position: Deputy General Counsel | $74,467 |
| Jacobs, Janice S – Position: Dep Under Secy/Operations | $73,606 |
| Quicker, Rose K – Position: Assoc Ch/Fac Mgt/Res Mgt | $73,432 |
| Flanz, Meghan K – Position: Assoc General Counsel | $73,262 |
| Orr, Martha Kay – Position: Executive Director | $69,715 |
| Hutter, Paul Jeffrey – Position: General Counsel | $68,700 |
| Torres, Rafael A – Position: Principal Das Hr & Admin | $67,887 |
| Tran, Dat Phat – Position: Dep Assistant Secretary | $67,277 |
| Muellerweiss, Alice – Position: | $64,478 |
| Grams, William T – Position: Dep Chief Financial Ofcr | $63,940 |
| Haggstrom, Glenn D – Position: Executive Director | $63,777 |
| Mascetti, Romano Iii – Position: Das For It Resource Mgmt | $62,437 |
| Strong, Mark R – Position: Acfo For Corefls And Dss | $62,293 |
| Ogrady, Lauralee T – Position: Health System Specialist | $61,776 |
| Wright, Vivieca D – Position: Dir/Network Spt (Central) | $60,611 |
| Matkovsky, I Philip – Position: Adus/Hlth For Oper & Mgmt | $60,395 |
| Graham, Gail L – Position: Asst Dep Us For Health | $60,358 |
| Breakfield, Geraldine V – Position: Program Management | $60,000 |
| Landfried, Lorraine D – Position: Dep Ch Info Officer | $58,638 |
| Verenes, Constantine G – Position: Miscellaneous Administration And Program | $56,750 |
| Heard, Corydon F – Position: Edc For Acquistion Innova | $56,635 |
| Siegel, Lloyd H – Position: As Ch Fac Mgmt Of/St Mgmt | $56,168 |
| Angell, Susan A – Position: Director | $55,560 |
| Chasen, Everett A – Position: Miscellaneous Administration And Program | $55,000 |
| Maginnis, Kathryn S – Position: Program Management | $53,113 |
| Deanes, Tonya M – Position: | $52,983 |
| Coyle, Maureen – Position: Asst Dep Chief Info Off | $51,775 |
| Norris, Jimmy – Position: Chief Financial Officer | $50,850 |
| Franco, Rosa C – Position: Das/Resolution Management | $50,826 |
| Hensley, Willie L Jr – Position: Human Resources Management | $50,000 |
| Hogan, Michael R – Position: Assistant General Counsel | $49,506 |
| Spiczak, Annie H – Position: Asst Dep Us For Health | $46,451 |
| Pamperin, Thomas J – Position: Program Management | $46,357 |
| Fanning, Ruth A – Position: Program Management | $46,339 |
| Jackson, Frederick R – Position: Dir For Securty & Law Enf | $45,751 |
| Manker, James E Jr – Position: Chief Financial Officer | $44,789 |
| Cooper, Iris B – Position: | $43,436 |
| Coffey, Georgia B – Position: Dep Asst Secy/Div Mgt Eeo | $43,400 |
| Martinez, Katherine A – Position: Information Technology Management | $42,000 |
| Lowe, Stanley F – Position: | $40,943 |
| Witkin, Maxanne R – Position: Dir, O/Emp Disc Comp Adj | $40,725 |
| Palmer, Katherine M – Position: Assoc Das/Financial Polcy | $40,137 |
| Orndoff, Donald H – Position: Director CFM | $39,970 |
| Pratt, Shirley S – Position: Adas Fin Imprv Audit Read | $37,980 |
| Caden, Judith A – Position: General Business and Industry | $37,000 |
| Berrios, Wilbert – Position: Asst Dep Chief Info Off | $36,578 |
| Oconnor, Christopher E – Position: Assoc Dep Asst Secretary | $35,284 |
| Meehan, Terence S – Position: Dir/Employee Dev & Trng | $35,055 |
| Bauernfeind, Joseph W – Position: Program Management | $35,000 |
| Snyder, Robert D – Position: Pdas For Policy & Plng | $34,720 |
| Cardarelli, Michael – Position: Miscellaneous Administration And Program | $34,325 |
| Eskenazi, Laura H – Position: Princ Dep Vice Chairman | $34,214 |
| Bradley, Edward L Iii – Position: Dep Dir Asset Entprs Mgmt | $33,060 |
| Abbott, Leslie E – Position: Financial Management | $32,000 |
| Giddens, Gregory L – Position: Staff Director | $31,140 |
| Turner, Hughes – Position: Deputy Chief Of Staff | $30,825 |
| Riggin, E Philip – Position: Miscellaneous Administration And Program | $29,965 |
| Wooditch, Jon A – Position: Miscellaneous Administration And Program | $29,000 |
| Jain, Rajiv – Position: Ass'T Dep Ush | $28,752 |
| Tuchschmidt, James A – Position: Executive Director | $28,752 |
| Elizalde, David A – Position: Dep Chief Logistics Ofc | $28,482 |
| Shalda, Ralph – Position: COO | $28,000 |
| Galloucis, Michael S – Position: Executive Director | $27,900 |
| Agarwal, Madhulika – Position: Ch/Patient Care Svcs Ofcr | $27,854 |
| Cross, Gerald M – Position: Dep Ch/Patnt Care Svc Ofc | $27,854 |
| Tierney, Helen – Position: Chief Financial Officer | $27,850 |
| Andrews, Katheleen B – Position: Deputy Director | $27,776 |
| Hanson, Anita R – Position: Director | $27,697 |
| Wallace, Sally L – Position: Information Technology Management | $27,000 |
| Davis, Jerry L – Position: Deputy Assist Secretary | $26,992 |
| Walsh, Maureen H – Position: Dep Asst Secy/Budget | $26,948 |
| Peters, David J – Position: Asst Dep Chief Info Off | $26,800 |
| Starnes, Albert J – Position: Executive Director | $26,660 |
| Beck, Lucille B – Position: Dir, Audio & Sp Path Svc | $26,448 |
| Biggs-Silvers, C M – Position: Adas For Administration | $26,448 |
| Valentino, Michael A – Position: Chief Consultant | $26,448 |
| Oswalt, John D – Position: Financial Management | $26,105 |
| Devine, Daniel C – Position: Project Executive | $25,630 |
| Pierce, John R – Position: Medical Inspector | $25,607 |
| Delobe, Charles R – Position: General Counsel | $25,500 |
| Muir, Thomas M – Position: Director | $25,376 |
| Roberson, Charles E – Position: Assc Dep Asst Sec for Fin | $25,256 |
| Gunnar, William P – Position: Physician (Regular Ft) | $24,795 |
| Patillo, Jacquelyn R – Position: Dep Chief Information Officer | $24,795 |
| Stewart, Maurice C – Position: Program Management | $24,565 |
| Birdwell, Stephanie E – Position: Director | $24,413 |
| Kearns, William P Iii – Position: Chief Financial Officer | $23,810 |
| Gipe, Bruce P – Position: Director | $23,555 |
| Puglisi, John Thomas – Position: Ch Ofcr/Ofc Of Resch O'St | $23,555 |
| Powers, Glenn R – Position: Deputy Director | $23,490 |
| O'Leary, Timothy J – Position: Ch/Research And Dev Ofcr | $23,436 |
| Cox, Malcolm – Position: Ch Academic Affil Ofcr | $23,361 |
| Hayes, Patricia M – Position: Chf Conlt Wmn Vet Hlth | $23,248 |
| Mackay, Dorothy M – Position: Program Management | $23,000 |
| Regan, Maureen T – Position: General Attorney | $23,000 |
| Fink, Lawrence E Jr – Position: | $22,871 |
| Batten, Sonja V – Position: Ad Chf Pcs Off Men Hth | $22,498 |
| Burgess, Thomas A – Position: Assoc Dep Asst Secretary | $22,330 |
| Pummill, Danny Gi – Position: Program Management | $22,091 |
| Culpepper, Michael V – Position: Ch Off Wkforce Mgt & Cons | $22,013 |
| Fox, Ellen E – Position: Executive Director | $22,013 |
| Trinka, James A – Position: Executive Director | $22,013 |
| Mccallum, Deborah K – Position: General Counsel | $22,000 |
| Murray, Patricia D – Position: Director | $21,785 |
| Crump, Regan L – Position: Dir/Ofc Of Strategic Plng | $21,708 |
| Doyle, Norbert S – Position: Chf Procur & Log Officer | $21,525 |
| Pape, Lisa M – Position: National Director | $21,373 |
| Dolan, Nancy J – Position: Das For Policy | $21,325 |
| Leney, Thomas J – Position: Director | $21,115 |
| Hume, Charles C – Position: Director | $21,076 |
| Simmons, Stephen C – Position: Program Management | $21,000 |
| Daniels, Stanlie M – Position: Asst Dep Under Secretary | $20,832 |
| Bosley, Ellen M – Position: Nat'L Dir Nutr & Food Svc | $20,357 |
| Milsten, Dennis – Position: Director | $20,273 |
| Lloyd, Susan S – Position: Director | $20,249 |
| Jesse, Robert L – Position: Deputy Under Secy/Health | $20,216 |
| Hogan, Thomas J – Position: Miscellaneous Administration And Program | $20,000 |
| Murphy, Thomas J – Position: Dir, Comp & Pension Svc | $19,882 |
| Macdonald, Edna M – Position: Program Management | $19,826 |
| Lenox, Lindee L – Position: Assc Dir NCA Field Prog | $19,716 |
| Birdsall, Holly H – Position: Physician (Regular Ft) | $19,530 |
| Czarnecki, Tammy L – Position: Deputy Director | $19,308 |
| Coy, Curtis L – Position: Dep Under Secretary(Dus) | $18,869 |
| Flemming, Duane C – Position: Dir Pol Anly & Forecast | $18,662 |
| Insley, Marcia L – Position: Director | $18,579 |
| Francis, Joseph Jr – Position: Ch Ofcr, Of Qual/Perform | $18,183 |
| Garvin, Ron H – Position: General Attorney | $18,000 |
| Lawrence, Mary Gilbert – Position: Deputy Director | $17,770 |
| Panther, Barbara P – Position: Human Resources Management | $17,593 |
| Arola, Patricia E – Position: Asst Under Secy/Hlth/Dent | $17,357 |
| Hawkins, Brian A – Position: Medical Center Director | $17,000 |
| Wiggins, Leslie B – Position: | $16,530 |
| Bilosz, Mark M – Position: Deputy Director | $16,469 |
| Miranda, Bonnie Jean – Position: Program Management | $16,200 |
| Ross, Terry A – Position: Program Manager | $16,123 |
| Herbers, Jerome E – Position: Medical Officer | $16,000 |
| Mchugh, Susan C – Position: Equal Employment Opportunity | $16,000 |
| Jones, Luwanda F – Position: Executive Director | $15,974 |
| Furlow, Clarenton W – Position: Financial Management | $15,251 |
| Ehrlichman, Richard – Position: Program Management | $15,000 |
| Zeiss, Antonette – Position: Dep Ch Consul Mt Hlth Shg | $14,877 |
| Campbell, Charles M – Position: Deputy CIO | $14,000 |
| Graham, Bonnie – Position: Chief Officer | $13,905 |
| Schettler, David K – Position: | $13,513 |
| Rick, Catherine J – Position: Chief Nursing Officer | $13,152 |
| Finn, Belinda J – Position: Auditing | $13,000 |
| Ross, David B – Position: Medical Director | $12,811 |
| Turco, Kathleen M – Position: Chief Financial Officer | $12,579 |
| Hans, Sherrie – Position: Sr Hlth Policy Prog Dir | $12,386 |
| Kupersmith, Joel – Position: Ch/Research And Dev Ofcr | $12,130 |
| Dischner, Catherine U – Position: Ast Dep Undr Sec For Hlth | $12,011 |
| Amdur, Deborah – Position: Supv Social Worker (Vaco) | $11,999 |
| Hamlett-Berry Kim W – Position: Dir, Hiv/Hcv Prevent Svc | $11,847 |
| Tsan, Min-Fu – Position: Physician, Deputy Chief Officer | $11,718 |
| Darkins, Adam – Position: Ch Consul, Ofc/Care Coord | $11,571 |
| Eisen, Seth – Position: Director HSR&D | $11,571 |
| Gaudet, Tracy W – Position: Medical Director | $11,571 |
| Davey, Victoria J – Position: Chief Officer | $11,030 |
| Moore, Dana L – Position: Health System Specialist | $11,000 |
| Mclenachen, David R – Position: Director | $10,801 |
| Cramer, Sheree L – Position: Chf Conlt Wmn Vet Hlth | $10,777 |
| Vallowe, Joseph M – Position: Administrative Officer | $10,000 |
| Peterson, Michael R – Position: Ch Cons Envi Sta Health C | $9,918 |
| Kluh, Christine L – Position: Das For Corp Sr Exec Mgmt | $9,548 |
| Cragg, Scott P – Position: Information Technology Management | $9,100 |
| Buck, Andrea C – Position: Dir, Ctr For Patient Sfty | $9,092 |
| Malebranche, Karen T – Position: Deputy Director | $9,092 |
| Ozben, Esra – Position: Adas For Hrm Operations | $9,092 |
| Lynch, Thomas G – Position: Ass't Dep Ush | $8,985 |
| Warner, Volney J – Position: Chief Learning Officer | $8,985 |
| Mccarthy, Maureen F – Position: Deputy Chief Officer | $8,680 |
| Zlowe, David – Position: | $8,680 |
| Griese, Dwayne L – Position: Assoc Dep Asst Sec | $8,572 |
| Frueh, Michael J – Position: Director | $8,553 |
| Hurndon, Leroy O Jr – Position: Executive Director | $8,553 |
| Worley, Robert W Ii – Position: Director | $8,445 |
| Mitrano, Catherine C – Position: Adas Resolution Managmt | $8,319 |
| Darkins, Adam W – Position: Ch Consul, Ofc/Care Coord | $8,265 |
| Seastrom, Mark R – Position: Dir/Perf Analysis & Integ | $8,164 |
| Reynolds, Robert T – Position: Director | $7,941 |
| Markey, Vincent E – Position: Director | $7,786 |
| Wagner, Kenneth W – Position: Director | $7,575 |
| Pearson, Ervin – Position: Dep Chief Financial Ofcr | $7,550 |
| Medve, John P – Position: Executive Director | $7,450 |
| Hyduke, Barbara L – Position: Assoc Ch Pt Care Svs Ofcr | $6,751 |
| Woodmansee, Denni J – Position: Dir, Physician Asst Svc | $6,396 |
| Ann Arbor, Mich. | $390,165 |
| Belton, Linda W – Position: Health Systems Admin | $88,451 |
| Mcdivitt, Robert P – Position: Medical Center Director | $80,802 |
| Finegan, Michael S – Position: VISN Director | $75,892 |
| Walcoff, Kimberly A – Position: Program Management | $39,160 |
| Whitson, James A – Position: Director | $31,000 |
| Atkins, Lou Ann – Position: Medical Center Director | $29,402 |
| Hemphill, Robin R – Position: Physician | $24,382 |
| Gross, Milton D – Position: Medical Director | $21,076 |
| Bay Pines, Fla. | $365,451 |
| Clark, Joleen M – Position: VISN Director | $82,795 |
| Weaver, Nevin M – Position: Health System Administration | $81,549 |
| Hopkins, Wallace Mason – Position: Medical Center Director | $59,000 |
| Klinker, Suzanne M – Position: Medical Center Director | $41,073 |
| Slemmens, Gary R – Position: Regional Counsel | $32,979 |
| Shorter, Christopher M – Position: Executive Director | $18,451 |
| Zbogar, Michela M – Position: Physician (Regular Ft) | $18,228 |
| Meyer, Karen Sue – Position: General Counsel | $17,000 |
| Hopkins, Wallace M – Position: Director | $14,376 |
| Muskogee, Okla. | $331,573 |
| Floyd, James R – Position: Medical Center Director | $97,448 |
| Mcclellan, Christopher J – Position: Director | $71,125 |
| Jarvis, Samuel D – Position: Program Management | $67,000 |
| Washko, Albert B – Position: Health System Administration | $65,000 |
| Fillman, William D Jr – Position: Program Management | $31,000 |
| Nashville, Tenn. | $315,900 |
| Thompson, Keith J – Position: Director, Vba Area Office | $95,929 |
| Dandridge, John Jr – Position: VISN Director | $83,884 |
| Dusenbery, Michael A – Position: Program Management | $62,651 |
| Corley, Brian T – Position: Program Management | $36,000 |
| Alvarez, Vincent L – Position: Physician (Regular Ft) | $21,266 |
| Kennedy, Tammy L – Position: Regional Counsel | $16,170 |
| Cincinnati, Ohio | $288,249 |
| Hetrick, Jack G – Position: VISN Director | $134,298 |
| Smith, Linda D – Position: Medical Center Director | $115,840 |
| Gelman, Sheila C – Position: Physician (Regular Ft) | $27,776 |
| Dyrenforth, Sue R – Position: Psychology | $10,335 |
| Denver, Colo. | $281,677 |
| Roff, Lynette A – Position: Health Care System Dir | $109,751 |
| Grippen, Glen W – Position: VISN Director | $87,619 |
| Kane, William J – Position: Director | $49,334 |
| Gheen, Patricia J – Position: Deputy Chf Bus Officer | $34,973 |
| Durham, N.C. | $224,975 |
| Hoffmann, Daniel F – Position: VISN Director | $133,704 |
| Seekins, Deanne M – Position: Medical Center Director | $32,089 |
| Anderson, Charles M – Position: Medical Director | $22,729 |
| Shelhorse, Mark E – Position: Physician (Regular Ft) | $19,096 |
| Kinsinger, Linda S – Position: Chief Consultant | $17,357 |
| Mare Island, Calif. | $222,565 |
| Cullen, Sheila M – Position: VISN Director | $131,634 |
| Barnes, Sharon K – Position: Director Special Projects | $82,251 |
| Johnson, Mary Anne G – Position: Physician (Regular Ft) | $8,680 |
| St. Louis, Mo. | $221,915 |
| Iverson, Marilyn A – Position: Director Canteen Services | $117,719 |
| Tober, Joseph (Ray) – Position: Chief Operating Officer | $60,413 |
| Unterwagner, James D – Position: Director | $29,245 |
| Mccoy, Beth A – Position: Program Management | $14,538 |
| Grand Total | $11,899,625 |