Troubled VISN 23 Exec Received $100k In Bonuses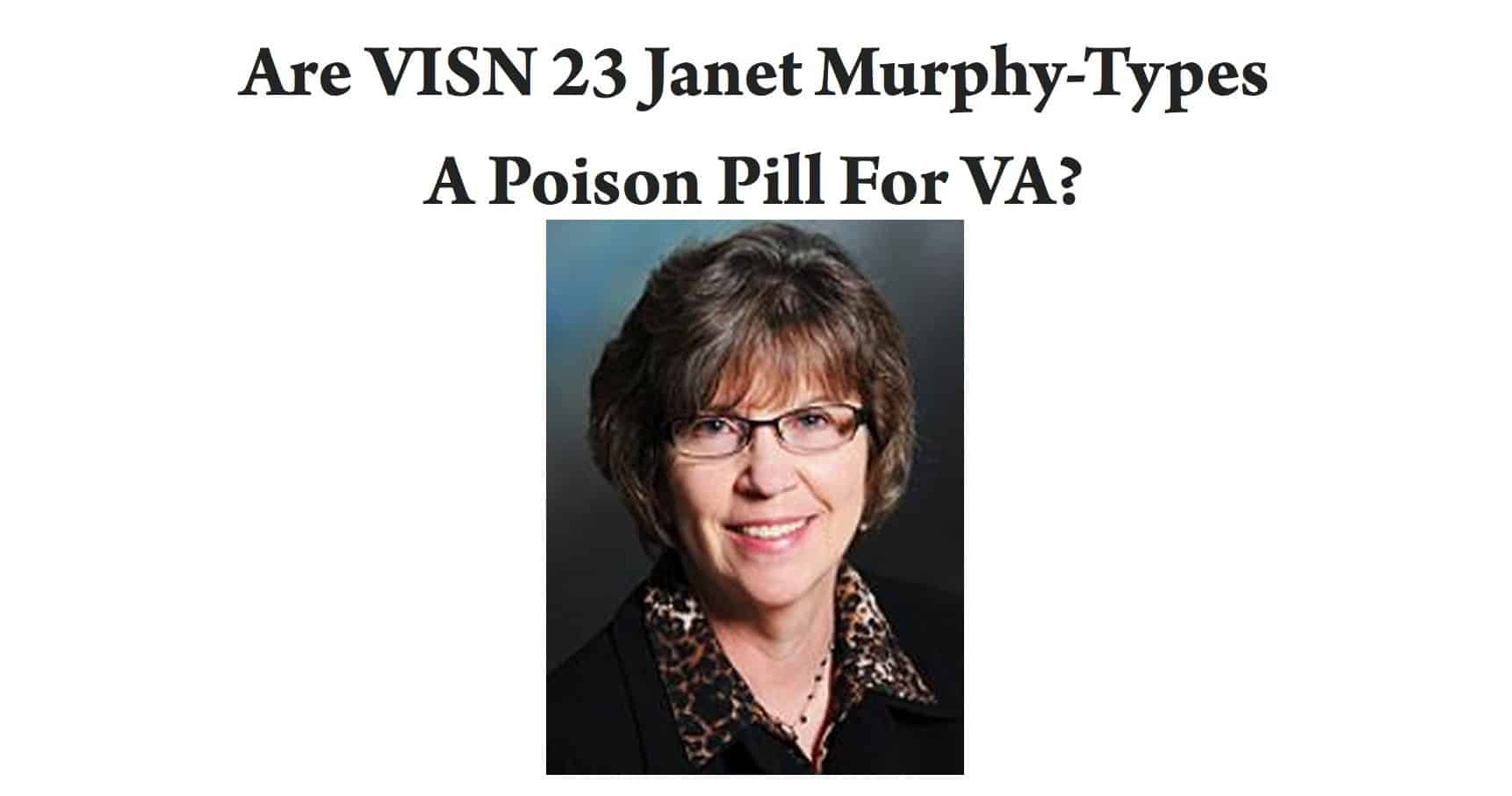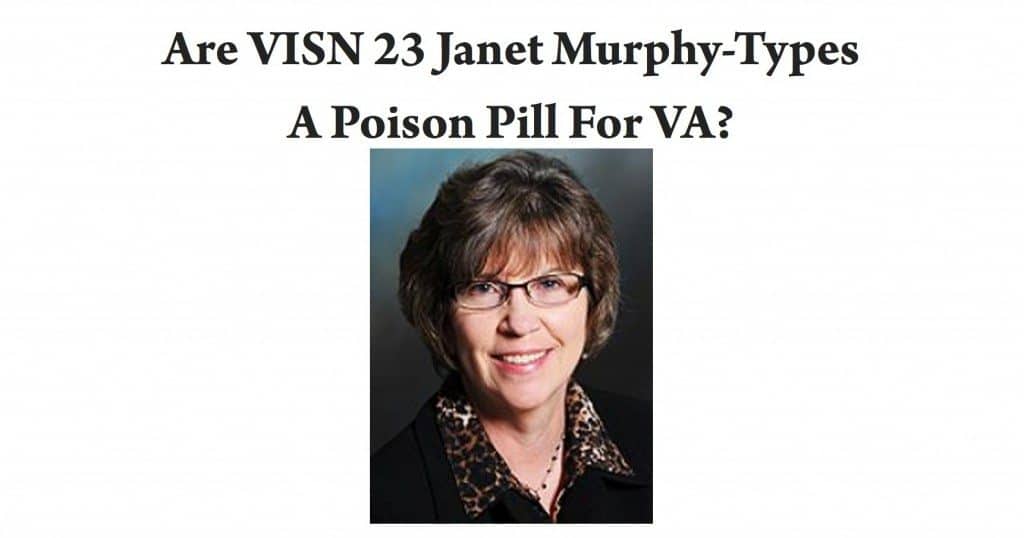 KARE 11 news has uncovered a large record fraud scandal within VISN 23 based in Minneapolis and headed by network director Janet Murphy. Murphy earned $535 shy of a cool $100k over the past 7 years in just bonuses on top of her staggering $176,000 per year salary, health care benefits, and sweet conference travel across the country.
I am all about doing a good job and getting paid well for it. After all, that is why I chose to fight for my country – to defend this way of life and the ability for a person to get compensated for a job well done. But that is not the case here with many VA senior executives.
Regarding Murphy and VA execs like her, with all that cash and a relaxing gig at VA where all your staff is practically above the law, what more could an executive want? You get an endless pit of money and you can treat your captive customers (desperately sick veterans) like crap or kill them with no worries?
To provide some context as to why I am pissed at Janet Murphy and her staff, I need to jump back a month. Back in September, I sat in on the VISN 23 town hall meeting last month. During the meeting, VISN 23 employees made light of serious concerns over poor spending choices and bad behavior towards veterans desperately seeking care. Not one national level politician was present, which may explain why VISN 23 officials felt comfortable cracking jokes in the face of the most serious government employee fraud scandal in history.
RELATED: Are All VA Town Hall Meetings A Sick Joke
Adding insult to injury, Murphy offered her number up to concerned attendees claiming she would answer any call about the issues. KARE 11 called her to discuss her outlandish bonus history in light of the shortcomings within the VA health care facilities she manages. She not only refused to respond, she had her staff proceed to route all inquires into the matter to her spin factory public affairs staff.
I guess Murphy's version of truth may differ from that of Secretary Robert McDonald who recently saw to that 4 high level VA executives faced the axe after quickly confirming misdeeds at the expense of veterans, the law, and current ethics rules.
At the present, numerous elected officials are eyeballing legislation to forcefully revoke ill-gotten bonuses received through fraudulent scheduling and wait list schemes that were created to fraudulently increase performance numbers.
Should we pull the trigger on legislation to hold them accountable? I say "hell yeah!"
Murphy is not alone. According to numerous sources, including USA Today, VA execs were receiving a sweet amount of cash while blowing off their responsibilities. Current reports indicate many of these bonuses were tied to fraud schemes that will be sorted out. If there is one thing the federal government does well is extract funds from those who gained illegally.
RELATED: USA Today VA Exec Bonus Chart