Trump Must Investigate Why VA Vocational Rehabilitation Failed 11,000 Veterans This Month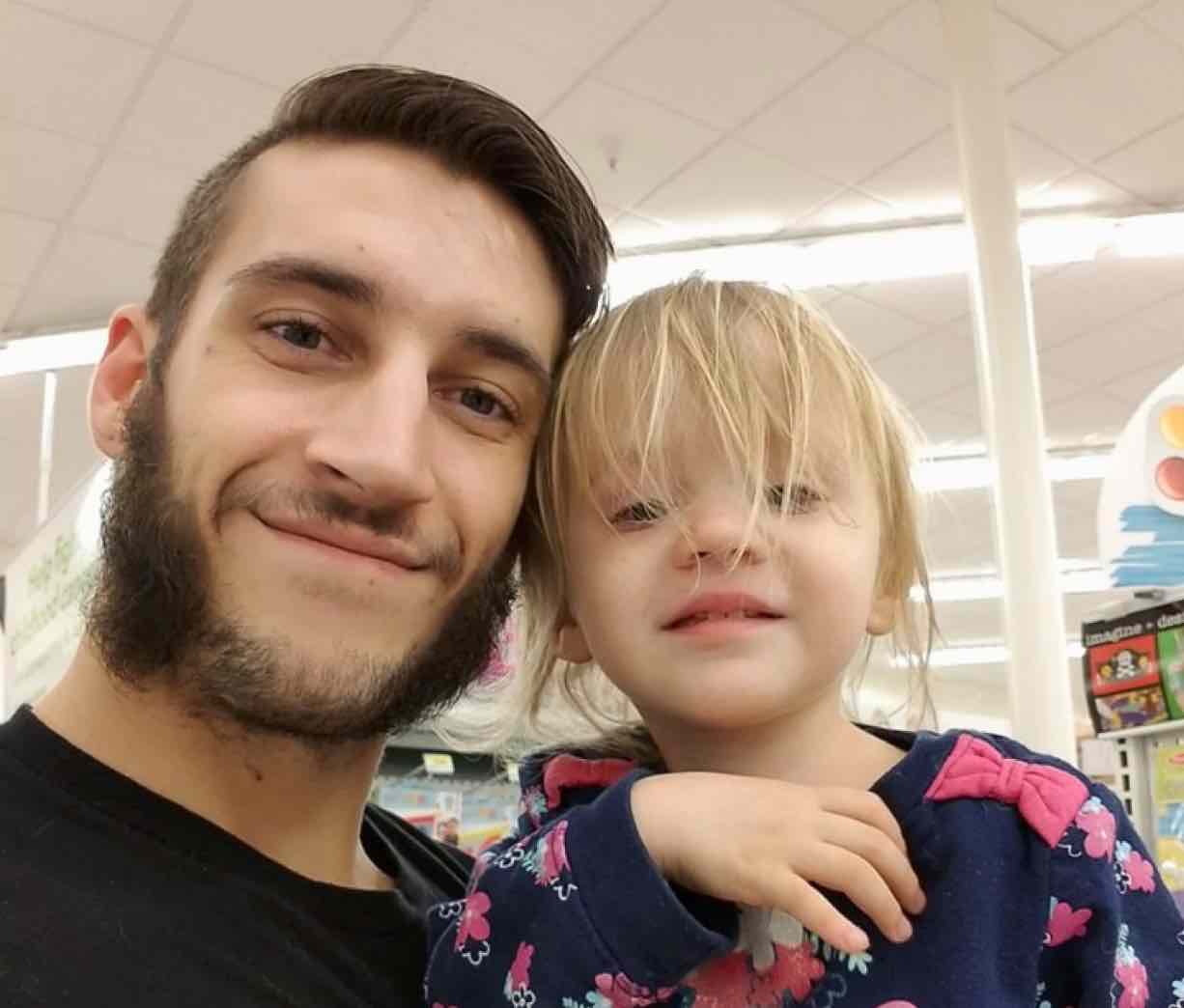 A computer glitch last month prevented VA Vocational Rehabilitation from paying its 11,000 student veterans subsistence payments they were promised, now, and President Trump needs to investigate why.
Washington Post just exposed why disabled veterans receiving services from VA Vocational Rehabilitation & Employment (Voc Rehab) did not receive money for rent, books and supplies in time. Apparently, a computer glitch in the program's IT department prevented processing of payments on January 31. Instead, the funds will go out February 6.
As a result of the "glitch," many disabled veterans using the program for retraining were not able to provide for their families while in retraining. The subsistence money is generally paid at the end of each month at the same time disability compensation is paid while the veteran is in training.
This "glitch" and failure to pay was not insignificant. Many veterans receiving subsistence payments from the agency receive the higher GI BIll subsistence amount. In New York City, that amount is over $4,000 per month.
Can you imagine your surprise when your landlord dings you with a late fee because your subsistence payment was not processed as required by law?
For those unfamiliar with the program, VA Voc Rehab provides services to help disabled veterans get retrained into a suitable career using retraining services like college and on-the-job training to accomplish the goal. These disabled veterans are future job creators and leaders of industry. Statistics concerning Voc Rehab generally show recipients pay back the cost of their training within a few years in taxes, showing massive returns on investment so long as the agency provides the services promised.
RELATED: Quick Facts On Applying For VA Voc Rehab
VA Vocational Rehabilitation Glitch
One veteran, Rick Collin (pictured above) was interviewed by Washington Post about how the mistake affected him. Some veteran members of our Facebook group likely recall Rick posting about problems with his program last month that included failure to provide the equipment the veteran needed to succeed in his photography program.
In the piece, Rick's case was highlighted as follows:
Army veteran Rick Collin, 30, of Portland, Ore., is one of the veterans who didn't receive his stipend. As a result, he had to put off paying bills and will now have to pay late fees. Collin, who served in Afghanistan, suffers from severe memory loss and post-traumatic stress, along with chronic back and shoulder pain. He was involved in a car accident on his way to psychiatric therapy at Fort Riley in Kansas.
"This was going to be my first month with money left over after bills, and now that will all go to late fees," said Collin, who has four children, ages 9, 7, 2 and 9 months. He is studying photography at Portland Community College.
RELATED: Key VA Vocational Rehabilitation Definitions You Need To Know
Disabled American Veterans Provides Comment
"Any large bureaucracy has their glitches, but anytime veterans are not getting their benefits on time, especially when on a program like this, it's a real hardship," said Garry J. Augustine, executive director Disabled American Veterans (DAV). DAV enjoys a membership of over 1.3 million disabled veterans.
RELATED: Does GI Bill Take Away From Voc Rehab Benefits?
VA Apologizes For VA Vocational Rehabilitation Glitch
The glitch "has been fixed and it won't occur again the future," VA spokesman Curt Cashour said in response to an inquiry.
"We apologize to the veterans affected by this inconvenience," he added.
VA IT Budget
For some, this apology from Cashour rings hollow.
The agency regularly agrees to billions in IT budgets spend on government contractors who regularly fail to deliver timely services on budget and on time. Just how precisely this glitch happened is unknown, at least not conclusively.
Though, at least some insiders believe a change in leadership within the Veterans Benefits Administration is part of the problem.
RELATED: The Biggest Lies VA Voc Rehab Counselors Tell
New Head Of The Office Of Education
Few realize that the former head of Education within VBA was pushed out using a sham persecution to clear the way for more crony deals between agency heads and government contractors.
Before Christmas, 2017, Curt Coy retired after a long career at the agency trying to improved delivery of education benefits. He was swiftly replaced by Rob Reynolds, the former head of Disabled American Veterans, who is not believed to be competent to manage VBA education benefits.
Within weeks of being named as Assistant to Thomas Murphy, the executive in charge of VBA, Reynolds' VA Vocational Rehabilitation program is unable to pay its students on time.
While there exists no confirmation of whose fault it was to not pay these veterans on time, it certainly should be evaluated by VA Central Office. You will also notice the only veteran group contacted for feedback was DAV, the group Reynolds used to lead while working at VA a few years ago.
How is that for a conflict of interest in massive proportions?
Curtis Coy Retirement Announcement
Following Coy's decision to step down following pressure from Murphy and friends to step aside for their own purposes (and not for the benefit of veterans, in fact), we see the payment glitch injuring 11,000 disabled veterans who rely on the funds to pay their rent, food and other bills.
Here is his resignation letter, sent December 21, 2017. I have known about this for two months but waited to write about it until we had circumstantial evidence that Reynolds is not well equipped to leade OEO (Office of Educational Operations):
> To all of OEO
> It is with some degree of sadness, some degree of anxiety, a bit of melancholy but also a good chunk of anticipation that I am announcing I'm retiring this month.
> It has been an honor to serve with you and serve our Veterans. Thank you all for you wonderful hard work, professionalism and compassion. There were also a few over the years, but not many, who have not lived up to the values we espoused in OEO.
>
> I will miss you more than you might imagine. We have taken OEO from non-existent to the thriving business organization it has become. The accomplishments are far too many to list but some…..VRAP, holding schools accountable, helping Veterans become informed consumers (CT/FB, etc), Colmery Act, LTS automation, Education reorganization, new VALERI, automated COE's, lowest foreclosure rates, helped tens of thousands of Veterans stay in their homes, transforming VRE, new performance measure, new contract performance metrics, tele-counseling, new Case Management System, thoughtful Economic Opportunity reports, innovative programs like VECI, ALP…. The list goes on and on – and I know of many, many more – but it is all you that made it happen.
>
> You can be proud that attrition in OEO is less that VBA as a whole. Folks overall like working with their shipmates in OEO.
>
> You can be proud of the results of the 2017 All Employee Survey (AES). This survey captured 82 different categories that comprised all of the questions answered by respondents. The OEO front office scored higher in 64 of those 82 categories, representing that OEO was 78% better than all of VBA. With respect to workplace climate, OEO (including the front office staff and the business lines of Education, Vocational Rehabilitation and Employment, and Loan Guaranty Service) scored better than VBA as a whole in all categories – servant leader index, workplace performance, civility, workgroup psychological safety, supervisory psychological safety, and supervisory support. In the workgroup relationships category, all of OEO outscored VBA in 8 out of 9 categories (89%), which included the following aspects: respect, conflict resolution, cooperation, diversity acceptance, workgroup collaboration, workgroup communication, psychological safety (try new things), psychological safety (bring up problems), and concerns (speaking up). They are results to which the rest of VBA should aspire.
>
> I am proud of you and all that you have accomplished. Thank for your service, thank you for what you do for Veterans, thank you for how you do it for Veterans but most importantly why you do it. I wish you all fair winds and following seas. Please stay in touch as you see fit but know there won't be too many hours of the day I'm not thinking of you. Over these past six years you have become my family.
>
> Please have a wonderful holiday season with friends and family, it is the time of year to reflect a bit and get your 'plan' for 2018 together.
>
> God speed to all of you. I've asked Jack to step in as Acting for the time being. Please feel free to pass on as you see appropriate.
>
> Curt
>
> Curtis L. Coy
> Deputy Under Secretary for Economic Opportunity
> Veterans Benefits Administration
I was personally saddened to see Coy depart the agency leaving education benefits in the hands of Murphy and Reynolds, two of the key individuals fighting against progressive advancements related to VA Vocational Rehab and GI Bill.
Why The Glitch?
My insiders indicate policies and procedures related to staffing for OEO are not a high priority for Murphy and friends. Instead, their fixation is on disability compensation and reducing the rights of veterans seeking their disability benefits.
Trump needs to replace these individuals and appoint an Undersecretary for Benefits who will truly put the needs of all veterans first.
What do you think really caused the "glitch"? Computer error, user error, or were the funds allocated to subsistence payments directed into another project for 5 days until February 6?
Source: https://www.washingtonpost.com/news/checkpoint/wp/2018/02/02/11000-disabled-student-veterans-left-without-rent-and-expense-money-due-to-computer-glitch/?utm_term=.6ff7b1d6c35d