The Fine Tooth Comb Approach To Disability Claims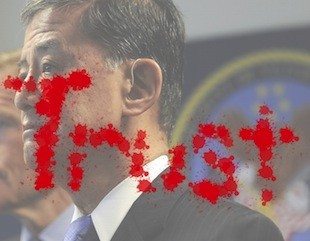 Over the past week, I've been revisiting my own disability claims to be sure VA did it properly.
No matter how many years that go by, and how many issues they miss, I am still able to find new issues VA skipped, or omitted, or manipulated to fit their denial.
Here is what this means to you, and I'll explain what happened to my own claim later. When you read your own file, read both your initial claim to VA and VA's actual response to you.
What you may notice is that VA will fail to adjudicate all conditions you write down. This seems to be especially true with older claims.
Let's not forget that VA has been caught intentionally lowballing veterans at least once a decade. So, if you happened to be one of the unfortunate majority of veterans who got screwed, you need to be ready to read your own claim very carefully.
The first step is getting a copy of your file through a Privacy Act request or a Freedom of Information Act request.
Once you get your file, start to read it through, end to end. Be sure VA examiners properly noted conditions. Be sure, if the condition or symptom was noted, that VA's adjudicator actually included the data in their decision.
Case in point.
In my situation, I have an adjudicated Form 9 in my file from 2003. VA cannot seem to figure out what to do with it. In addition to the Form 9, there are many symptoms of conditions in my claims that VA also did not adjudicate.
Specifically, I noted to VA that I was suffering from fatigue in a Statement in Support of Claim. I thought the fatigue was related to Sleep Apnea, which is a condition VA denied in 2003 and again in 2012. While fatigue could be related to Sleep Apnea, it can also be connected to many other things, such as TBI.
As chance would have it, I do have a current diagnosis for TBI in 2009.
Here's what this means. When a claim is unadjudicated, it could result in VA being on the hook for an earlier effective date. Now get ready for the dip and hook.
Instead of VA connecting fatigue to TBI, they connected it to Sleep Apnea. And since I don't have a service connection for Sleep Apnea, VA is off the hook for the earlier effective date.
And, best of all, the VA adjudicator did this without consulting a doctor. Instead, the nonmedically trained VA employee rendered a medical decision when they could not do so based on medical training.
This kind of decision is contrary to many decisions from the US Court of Appeals for Veterans Claims. Regardless, VA continues to defy logic and law to deny veterans benefits.
Of course, in my situation, I won't stop until I win. And you shouldn't either.
The sad fact is that the American people need to be accountable for their decision to fight many wars across the country. If we let VA get away with scamming veterans out of their benefits, the American public will not know how much war really costs when it comes to cleaning up the mess.
Without a full understand of the cost and impact of war, many more "Chicken Hawks" in Congress will be able to lead us into senseless wars.
So, my charge to all of you is to be sure to read your claims file very carefully. Be sure to not let VA off the hook without fairly adjudicating all of your claims.
Look for any instance where a VA adjudicator dimwit rendered a medical opinion with no medical proof or sound reasoning.
I can assure you that VA probably does this in at least half of the claims they deny. In fact, I believe 60 percent of all claims that are denied are denied on unsound reasoning last I checked.
After I'm done with the MN State Bar, I'll be breaking down my own claim and the process I go through to fight for my own justice. Check back in from time to time to see if you can gain some insight.
Most importantly, if you can, never give up.