Agency Shuffles Around Roseburg VA Chief Doug Paxton, Again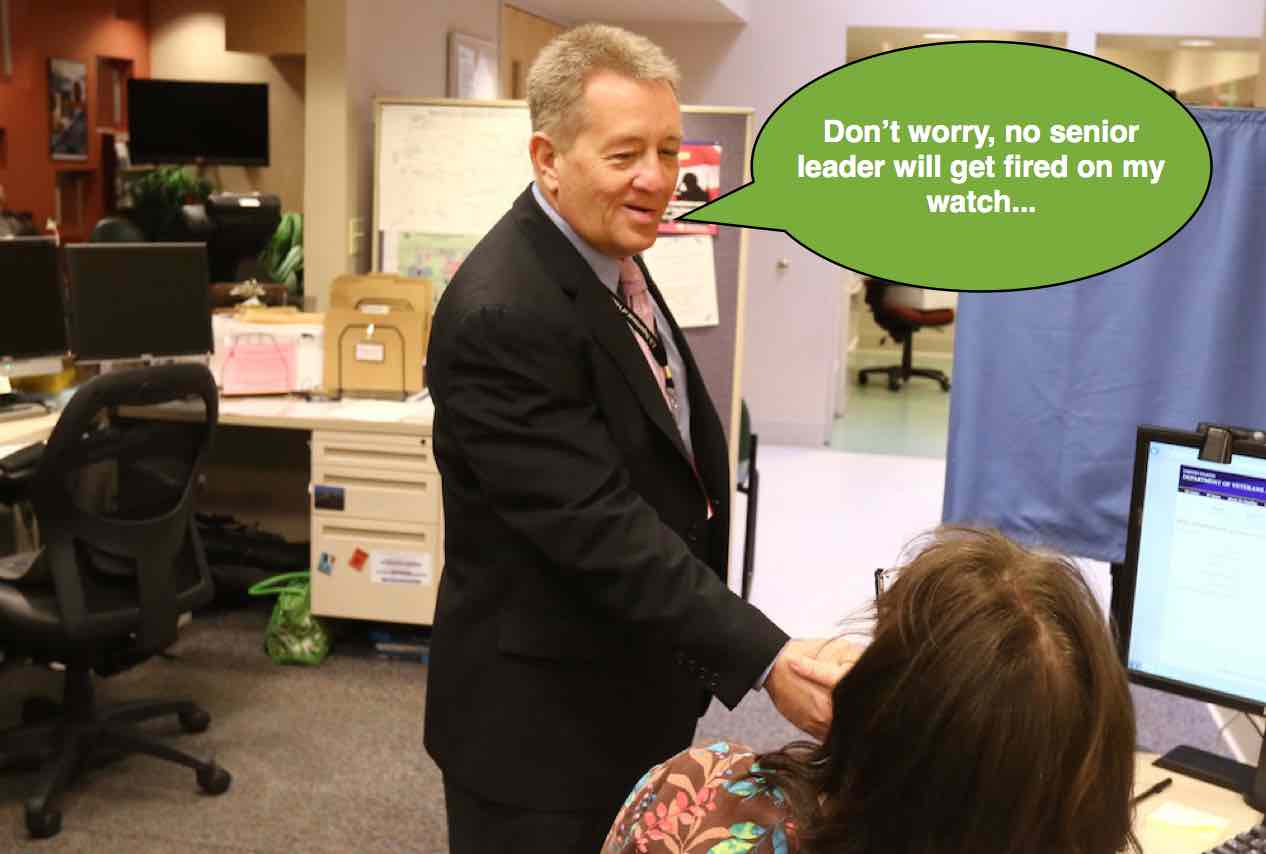 In a typical shuffling of the management deck, VA Central Office is moving the current Roseburg VA chief Doug Paxton to Huntington VA, in West Virginia.
The move comes after a variety of complaints against Roseburg VA for failing to treat veterans in a manner consistent with common sense and human decency. Paxton was brought in to the Roseburg VA in 2015 to reform its corrupt culture, but he was apparently not up for the task.
Paxton is now stepping aside after allegations surfaced and were confirmed that Roseburg VA used the equivalent of a death panel to decide who does or does not qualify for healthcare at the agency.
RELATED: Fly Infestation Linked To Spinal Disease At Manchester VA
Doug Paxton Shuffle
Former VA clerk Susan Neeley May said she was disappointed Paxton was being allowed to keep his job rather than being removed from VA employment entirely.
"I'm super excited for our VA, but I'm really, really angry because the VA is doing what they normally do. This is not holding people accountable. This is doing the VA shuffle and saving face and just moving them so they're becoming another VA's problem where they can still harm veterans and staff," she said.
May previously alleged she was bullied by Chief of Surgery Dinesh Ranjan while working at the agency. She believes Paxton should be held accountable for the actions his leadership engaged in while running the facility.
Chief of Surgery Dinesh Ranjan
One commenter, Gary May, Susan's husband, had this to say about his disappointment in the creation of a job for Ranjan rather than terminating him:
Paxton managed to create a job for Ranjan to step into a week before his transfer, and from home. It amazes me that the DCVF presented Paxton with a 100% NO CONFIDENCE vote on Ranjan, but Larry Hill commander is ok with Paxton putting Ranjan in another job/area to fail Veterans. So it seems that Mr Hill has more confidence in Ranjan now? WOW its show how out of touch he is in the VA management as well as whats actually going on there. So he visited the boiler plant… I was employed for 23 yrs and my wife Susan 17 yrs who was abused, intimidated and bullied by Ranjan and Paxton allowed it even tho he claims he has ZERO tolerance for it. I am a 100% SC Veteran, retired from the VA 2 years ago yesterday, I agree with the DCVF's NO CONFIDENCE vote, the difference is I AM IN THE KNOW and I STILL vote 100% NO CONFIDENCE in RANJAN in ANY position anywhere. As far as the memory unit and new building, really Mr Hill you believe it was Paxton? the money is earmarked, use it or lose it, it would have happened regardless of who was the director. I am also a member of the American League but after the comments I wished I could get back my money. The Bible says let your yes be yes and your no be no. Either you feel he is CONFIDENT or you don't? As for me, my wife, other employees and many many Veterans NO CONFIDENCE is still 100% our vote.
Paxton will report to the new facility as Assistant Director at Huntington VA starting February 4. He will be replaced by David Whitmer, another bureaucrat who VA says is a "proven leader", perhaps just like Paxton.
My guess is the entrenched bureaucrats at Roseburg VA will chew up Whitmer and spit him out just like they did Paxton.
Source: https://www.kezi.com/content/news/Roseburg-VA-director-resigns-472261843.html