Did VA, Army Blow Ft Lauderdale Gunman Mental Health Warnings?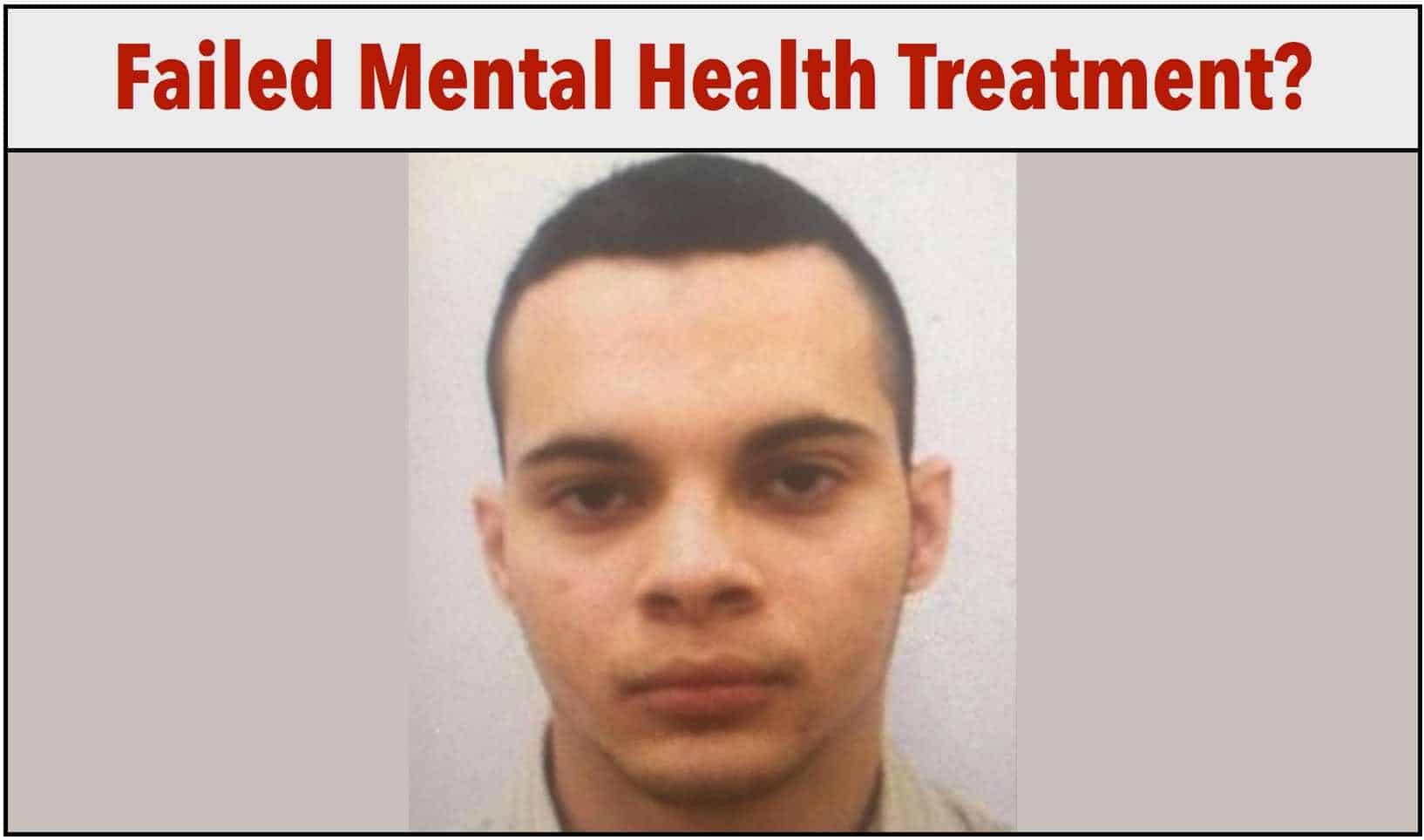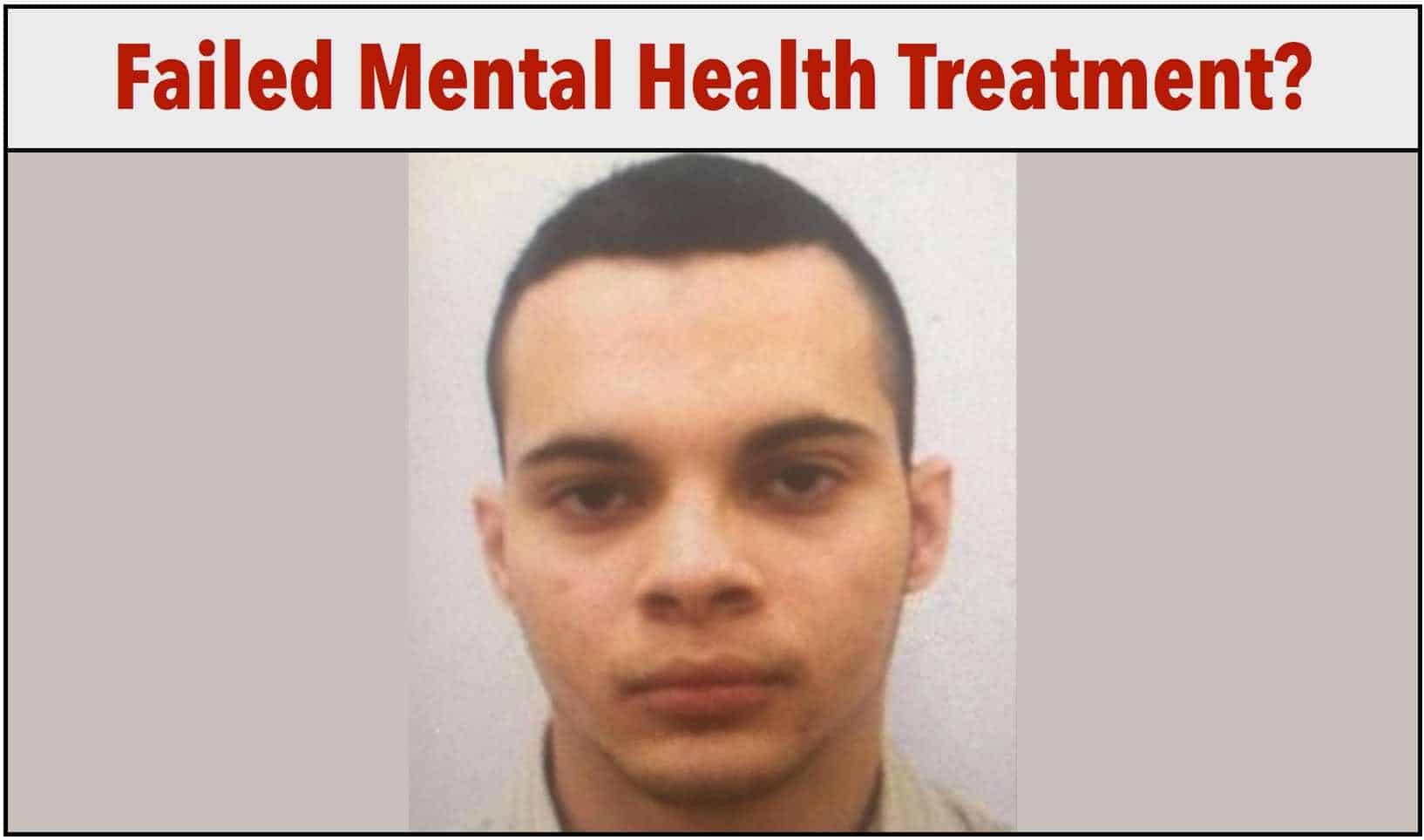 Family members of the Ft Lauderdale shooter say the Iraq War combat veteran "lost his mind in Iraq" and later showed symptoms of PTSD before shooting.
Shooter Esteban Santiago-Ruiz allegedly suffered from severe mental health problems after returning from his tour in Iraq with the Puerto Rico National Guard from April 2010 to February 2011.
His aunt, Maria Rivera, reported he was hospitalized for mental health issues after returning from Iraq, and that "he lost his mind in Iraq."
One month before the shooting, Esteban told the FBI he was suffering from mind control linked to ISIS videos. He also temporarily lost custody of his firearm but was reunited with the weapon after passing a mental health exam.
His brother Bryan said Esteban has been receiving mental health care in Alaska. We are not yet sure what health system was providing the care.
Esteban then legally carried a pistol through airport checked baggage prior to arriving in Fort Lauderdale. He reportedly loaded the pistol in the bathroom prior to shooting civilians at the airport there killing five.
Who Failed To Catch Mental Health Crisis?
I cannot help but wonder, was he receiving that mental health care from the Department of Veterans Affairs? If he was not, why not? If he was, what was the agency doing to resolve his ownership of a firearm while beliving he was under mind control linked to ISIS?
We will probably not know the answer to this question for a few weeks, but it certainly highlights failures between DOD and VA where veterans fall through the cracks who obviously suffer from mental health problems.
DOD has a known problem handing off troubled veterans once they exit the military, and dramatic increases in funding to government contractors to support the Transition Assistance Program (TAPs).
Those handoffs are further complicated when servicemembers exit the military with discharges other than "honorable" where the so-to-be veteran is not afforded the same access to services like TAPs as their colleagues.
This shooting certainly suggests DOD could to more to ensure all combat veterans receive the assistance they need who are experiencing service-connected disabilities like mental health disorders exhibited by Esteban prior to the shooting.
Some Background Pre-Ft Lauderdale
Here is what I pulled in from around the web.
A spokesperson for the Alaska Guard stated Esteban served almost one decade in the military starting in the Puerto Rico National Guard, starting in 2007.
He later transferred to the Army Reserve and later the Alaska Army National Guard in 2014.
In August 2016, Esteban received a general discharge for "unsatisfactory performance" following numerous instances of AWOL. This means he likely did not benefit from TAPs to transition out of military service.
Earlier in the year, Esteban was prosecuted for strangling his girlfriend. The charges were still pending at the time of the Florida shooting.
Just prior to the shooting, he was noted as living an isolated, loner lifestyle with limited access to resources.
Was VA providing the shooter's mental health care? How about DOD? Who was responsible for his health care?
Esteban reported himself to FBI officials in Alaska two months ago reporting that the government had forced him to watch ISIS videos. The FBI interviewed the war veteran but ultimately released him.
According to USA Today:
Authorities in Alaska who last year referred Santiago for mental evaluation said Saturday he was allowed to retrieve his 9mm pistol in early December. Santiago could not be denied his weapon because he was not declared "adjudicated mentally ill," Alaska U.S. Attorney Karen Loeffler said during a press conference. Federal law prohibits the mentally ill from possessing weapons, but only if they've been formally declared adjudicated.
Local law enforcement noted Esteban previously made comments of being under mind control of the US government.
According to SunSentinel:
Authorities have not identified a motive for the shootings, but on Saturday Marlin Ritzman, the Special Agent in Charge of the Anchorage field office, said that Santiago shared "disjointed comments about mind control" by the federal government, triggering a call to city police officers and a brief stay at an undisclosed treatment center in Alaska.
Anchorage police confiscated the firearm that Santiago had left in his vehicle, but Santiago reclaimed it on Dec. 8. Officials said they had no choice under the law but to return the firearm. Officials initially said Santiago left his newborn in the car with the gun but on Sunday clarified that the baby was safely in FBI care.
It seems clear based on these various reports that Esteban was suffering from a mental health disorder prior to the shooting. His family believes he basically "lost his mind" after serving in Iraq.
Where was the Army or VA or TAPs in ensuring this veteran received the help he needed? He clearly knew he needed help when he reported to the FBI asserting he was under ISIS mind control.
Why did FBI not refer him to VA? Or did they – – and the referral still did nothing to prevent the shooting?
Shooting Fallout
The shooting will no doubt cause the Department of Veterans Affairs and Department of Defense to defend their efforts in addressing post-traumatic stress disorder of veterans of the current and previous wars.
VA studies suggest one in five servicemembers of the most recent wars suffer from PTSD. Another study by RAND suggests around 14 percent of servicemembers may struggle with PTSD and another 14 percent suffer from major depression.
Since Veterans For Common Sense highlighted VA failures in addressing and treating PTSD and suicide, the agency has maintained improvements. Still, family members of veterans who commit suicide are very critical of VA programs funded to treat PTSD that deliver lack-luster results.
As the facts roll out, it looks more and more like our federal government failed this young man and those he killed last Friday.
Are they liable for allowing the veteran suffering from alleged mind control to reclaim his pistol one month prior to the shooting? Did someone drop the ball by not referring this veteran to immediate mental health professionals?