VA Launches New Benefits Website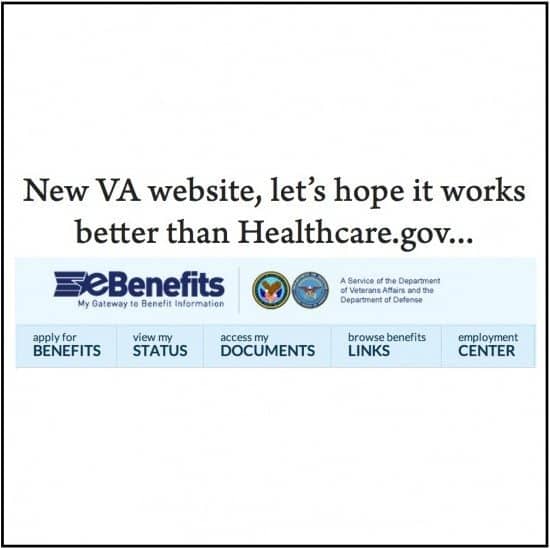 There is a new look on the old eBenefits.gov website; we'll call it eBenefits 2.0. Let's hope this one works better than the old one, which had a whole host of usability problems.
The Department of Veterans Affairs (VA) and the Department of Defense can now brag it up after spending billions on systems that up to this point have largely been unsuccessful.
This is one of a few VA websites that have recently gone live.
As most of us may know, eBenefits.gov is a place where veterans, servicemembers and families can access a whole host of information about their benefits and documentation relating to them.
Veterans who attempt to sign up but are told they have no DEERS record will need to first register through their local regional office.
Once they take care of those steps, veterans can access their disability compensation information immediately rather than waiting on the phone for an hour after calling (800) 827-1000.
I have yet to give it a thorough evaluation but would love to hear what your experiences are like.
Coincidentally, the only link on the employment center page that didn't work thus far is the "Learn More about VR&E" link on the bottom. It leads to a 404 Not Found error.
If you try to go to the new VR&E website at www.vetsuccess.va.gov, your browser will likely block your access to the webpage. The server certificate is invalid.
Hopefully it will not take Healthcare.gov time to fix the link and server issues.