VA to Review Improperly Denied PTSD Claims for Sexual Assault Victims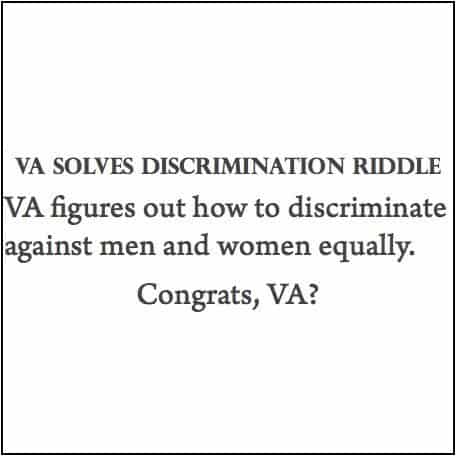 Veterans' advocacy groups point to national figures in VA to assert their claim that VA is failing in its adjudication of benefits for victims of sexual assault.
In response, VA Under Secretary Allison Hickey has vowed to renew VA's promise to review claims from assault victims who may have been improperly denied.
Hickey pointed out that VA disability adjudicators "have dramatically improved VA's overall sensitivity" to MST type PTSD claims. This increased sensitivity has resulted in more approvals. Though, the numbers are still lagging.
The ACLU, Yale Law School, and Service Women's Action Network released a report recently that criticized VA for using discriminatory processes in PTSD adjudication.
Their claims were based on data collected from figures the groups received from two settled lawsuits covering years from 2008 to 2012.
According to the report, female and male sexual assault victims experience a dramatically lower approval rating for PTSD than other veterans.
"Leave it to the VA to figure out how to discriminate simultaneously against both male and female veterans," said Kathryn Mammel, a Yale Law student who is an author of the report.
Read the whole article at CTPost.com – VA discriminates against sexual assault victims