Mismanagement Turns Vet Program Into Veteran Debt Trap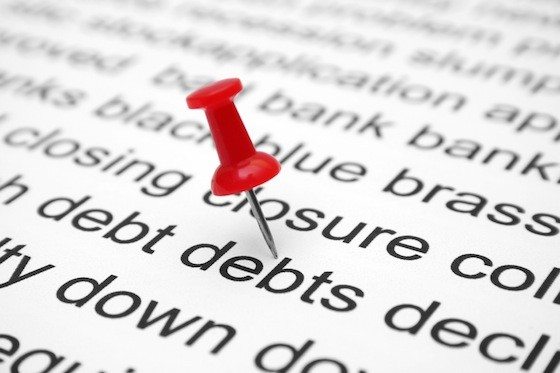 "VRAP screwed me." Veteran Alex G. wrote in about the ugly reality behind the glitz of the Obama Administration and Congress's VRAP program, a program designed to help unemployed veterans. What sounded good in theory turned into a veteran debt trap in practice.
Three years ago, Congress and President Obama stood proud after passing the VOW to Hire Heroes Act, which created the Veterans Retraining Assistance Program (VRAP program). They touted the VRAP program as a great initiative to retrain unemployed veterans to get them back to work.
The program is limited to 45,000 participants from July 1, 2012, through September 30, 2012, and 54,000 participants from October 1, 2012, through March 31, 2014. Participants must attend full-time in order to receive up to 12 months of assistance equal to the monthly full-time payment rate under the Montgomery GI Bill–Active Duty program (currently $1,473 per month). DOL will offer employment assistance to every Veteran who participates upon completion of the program.

Participants must be enrolled in a VA approved program of education offered by a community college or technical school. The program must lead to an Associate Degree, Non-College Degree, or a Certificate, and train the Veteran for a high demand occupation.
Despite the promises, many unemployed veterans are deep in debt and still jobless.
I received a message from Alex G. yesterday about his story of the VRAP program becoming a veteran debt trap. He commented about his own misfortune, going $12,000 in debt due to VA mismanagement. Bureaucratic hurdles and headaches complicated the process and made him far worse off than before using the VRAP program.
VRAP screwed me. I get into a certified program last year in May. Then I get my allowance up to September 30th and then it stopped. They said the program I was in should not have been certified. After fighting with the VA for 4 months, then I get into a certified program, and it was the exact same classes at the same school, and they started my allowance back up. Then I got a letter stating I owe them $6308.13 because I collected money for a program that was not certified. So I owe them. I owe the company that gave me the student loan and that was to be paid back from the allowance. So VRAP now has me in debt to the tune of over $12,000.00. Has this happened to others?
I have heard similar stories from unemployed veterans across the country experiencing the same issues related to this new veteran debt trap and administrative problems.
Let us know if you are an unemployed veteran and have struggled with the VRAP program. And to keep things balanced, if you are a newly employed veteran who used the VRAP program for retraining, let us know your story.