Flow Health Inc Lays Out Sketchy Profit Plan For Veteran Genomic Data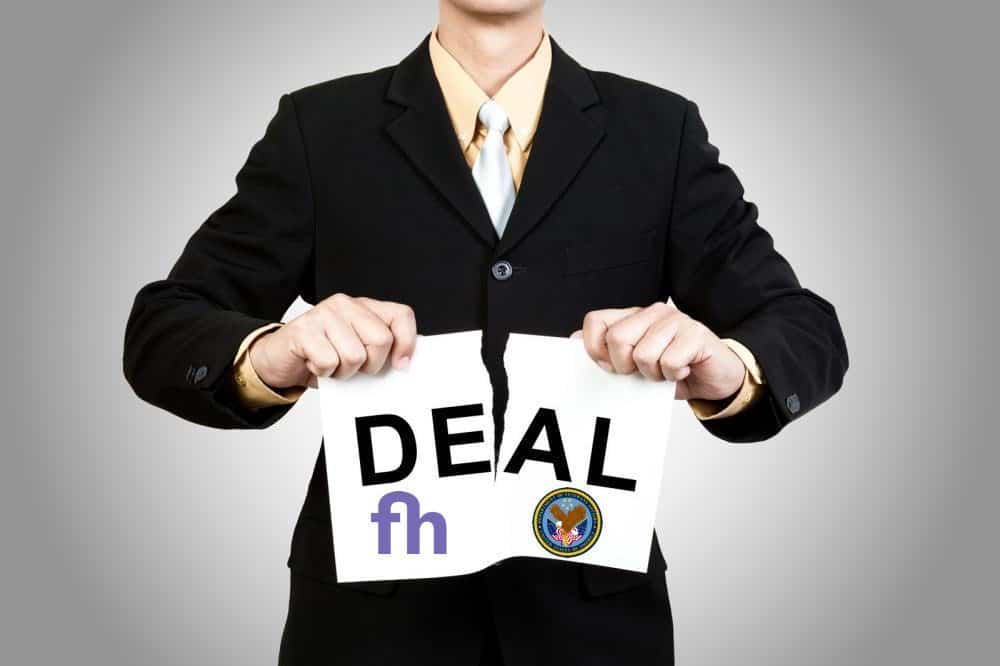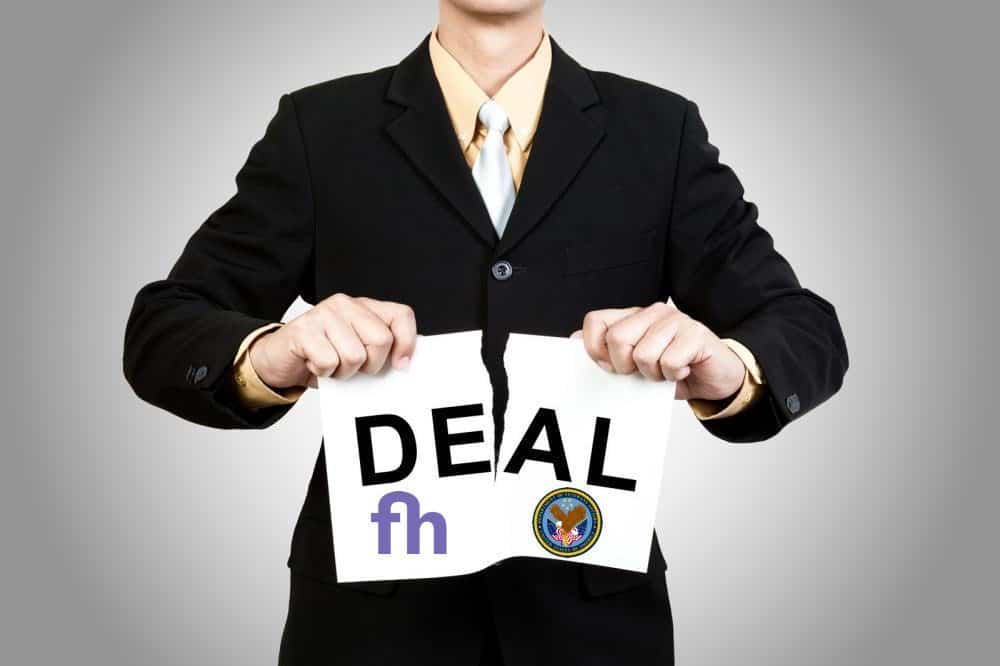 Flow Health Inc is back in the news asserting it can and will profit off whatever it does with veteran genomic data from the Million Veteran Program.
According to yesterday's VentureBeat article, Flow Health Inc will track patient personal, family and genetic history because of its unfettered access to VA's coveted and valuable Million Veteran Program (MVP) genomic database.
It will then organize that data and sell access to its research results for a substantial profit to whatever entity will pay.
CEO Alex Meshkin also decried advancement to the voucher program because veterans getting non-VA care would disrupt the comprehensiveness of the MVP data.
[Update: At 8:20 AM PST, VentureBeat updated the article to reflect VA's cancellation of the contract and removed numerous citations from Meshkin about his company's ownership over data from the genomics program. The link above is to the WayBack Machine version of the article. Here is the new version of the article to compare.]
Alarmed? It should since VA reportedly canceled the contract with Flow Health last month after admitting it failed to conduct due diligence to protect veterans' data.
I exposed this potential breach of confidentiality and public trust last month.
VA Public Affairs asserted it canceled the plan the day I published the article, December 20, and then provided a public statement days later (see full statement below).
DOWNLOAD: VA Public Affairs Statement On Flow Health Partnership
Now, Flow Health CEO Alex Meshkin says his startup not only plans to move forward, but that it stands to profit from selling access to our data after supposedly repurposing it through an artificial intelligence (AI) scheme.
Should Flow Health ever be sold to any company from any country, veterans and VA could lose access and control to veteran genomic data in the company's possession.
@realDonaldTrump @DeptVetAffairs Don't let @FlowHealthHQ profit from #MillionVeteranProgram!
New Article Boasting Value Of Veteran Data
In the newest article, Flow Health asserts it owns the data received and then processed from its "access to millions of veterans' health records." To benefit from the result of that data, despite being publicly paid for and donated, anyone seeking access "will have to pay Flow Health for the privilege."
So while veterans bear the burden of the wars, we do not share in the "privilege" of making money off our own health data.
Should veterans be part owners of this company? Will the funds be used to hire doctors to provide us with health care? Or, will veterans continue to be the guinea pigs of for-profit companies?
According to CEO Alex Meshkin, "Everything we develop with the VA, we own the intellectual property and can make available to any other hospital within the U.S. or abroad, and that's kind of the goal here of the collaboration, to create really powerful tools and machine intelligence that can impact health care for everyone." (emphasis added)
RELATED: VA Public Affairs Disavows Flow Health Inc Contract Claims
Veterans' genomic data is incredibly valuable to companies for research and apparently resale because it is the only dataset that provides a "complete picture" of the patient.
Should our data be used in this manner? What if they sell it to a foreign country like China or Iran or Russia? Can we trust they will protect our private health information?
Why Did VA Assert It Canceled The Contract Last Month?
Last month, VA Public Affairs asserted it canceled the contract with Flow Health because it violated numerous laws and regulations aimed to protect veterans' privacy.
On December 29, 2016, VA spokesperson Randy Noller stated in writing:
"On December 20, the Department of Veterans Affairs terminated a Cooperative Research and Development Agreement with Flow Health Inc., a San Francisco-based company. We took this action after it was determined that the agreement, which involves genomic data from the Million Veteran Program (MVP), may violate regulations, VA policy, and VA's longstanding commitment to our Veterans to protect their data. (emphasis added)
"It is important to note that no Veteran data were shared nor compromised.
"Entering into such an agreement with any company requires additional research, consultation with medical and privacy experts and appropriate, senior-level signoffs to make sure the use of the data comports with the letter and spirit of applicable regulations and policies while also protecting Veterans' sensitive data. That was not fully done in this instance. (emphasis added)
"Launched in 2011, MVP – with more than 500,000 volunteer participants – is the largest genomic database of its kind in the world. Participants donate blood from which DNA is extracted. MVP will accelerate our understanding of disease detection, progression, prevention and treatment by combining this genomic data with rich clinical and environmental data. MVP will allow the nation's top researchers to perform the most cutting-edge science to treat some of the nation's most troubling diseases – not just among Veterans, but those that impact individuals worldwide." 
Randy Noller
Dept. of Veterans Affairs
Office of Public and Intergovernmental Affairs
810 Vermont Ave., NW
Washington, DC 20420
[email protected]
Notice that no one within VA did their due diligence early on to prevent this kind of deal from being inked in the first place. Was anyone held accountable for the obvious failure?
@realDonaldTrump #Veterans demand accountability for giving away access to genomic data for profit!
Despite this, Flow Health now says it is proceeding with the contract and that it owns the data it presently has from veterans' protected health records.
Is VA lying? Or, is Flow Health trying to save face and prop up its value to investors?
Based on the unusual tone of the most recent article (read it here), it looks like Meshkin is angling to trump up how valuable the arrangement was for the company to soon sue VA for damages after backing out of the deal.
Curiously, Meshkin downplayed his profit motive in entering into the arrangement last month only now to highlight their right of ownership in the database they create and how valuable that data would be if sold to others.
RELATED: Flow Health CEO "Hall Of Shame" Former NASCAR Owner
Flow Health Inc CEO A Serial Entrepreneur, Serial Failure
As for CEO Alex Meshkin, he is a serial entrepreneur with a history of startup failures in his past.
A review of his serial failures includes a chronic inability to anticipate market realities while spending investors' money. The company list includes:
SurfBuzz.com – a now defunct website idea focused on paying website surfers fake money they can use to bid on real products like Porsches. The company reportedly closed after Meshkin and his brother ran out of the $3.5 million in seed money. That experience earned SurfBuzz.com a place in a "dot coms to dot bombs" list published in 2000. "The online auction site informed its customers that it 'will no longer be operational nor continue to exist', after burning through its cash."(emphasis added)
Bang Racing – a now defunct Toyota NASCAR truck racing team where the self-proclaimed "whiz kid" raised $15 million to run a race team that later flopped after Meshkin reportedly stopped paying his employees and vendors. His performance as owner earned him a spot on the "Hall Of Shame" list of NASCAR owners.
Nutzz.com – a now defunct website development company that was paid over $1 million to build a NASCAR membership website. Investors recalled their contribution after becoming concerned Meshkin would not deliver. The matter was resolved in arbitration.
Bopaboo – a now defunct software company focused on selling used MP3's. The recording industry did not respond well and forced the company to change its business model. Meshkin later acknowledged the flaw in the firm's economic model.
GroupMD – a company dubbed the Facebook of health care communications. It focused on turning your health care communications and related records between you and a doctor into a supposed secure version of Facebook.
Flow Health Inc – basically GroupMD with a new name. On LinkedIn, Meshkin described the company as, "Flow Health is building the world's largest knowledge graph of medicine and genomics from over 30 petabytes of longitudinal clinical data drawn from 22 million people." And by people, he means veterans. The entire business model is dependent on access and reselling processed genomic data that belongs to veterans.
That LinkedIn summary described the genomic information Meshkin planned to glean from electronic health records including the Million Veteran Program. Can you imagine the value of any company in possession of VA's genomic data?
It would simply soar, especially for private defense contractor firms hoping to glean the impact of certain chemical weapons, pharmaceuticals, and exposures to bomb blasts.
Now we know his intention is to rebrand veterans' genomic data to market the results to whoever is willing to pay. At the worst, Meschkin could intend merely to repackage and rebrand veteran health data without much of an investment at all.
The MVP initiative is the largest of its kind with the most complete collection of data from the point of entry to the military to the point of death. No other health care network can boast such access to genomic data.
Voucher Program – Veterans Choice Will Disrupt Profit Scheme
Meshkin told the reporter that a robust voucher program would disrupt his company's ability to create the profitable database:
"If veterans get care from non-VA health care providers, there will still be some data flowing back to the VA (and thus to Flow Health). However, most likely, it will be less rich, and subsequently, not as complete than the data generated from within the VA." (emphasis added)
Not limited to Meshkin, but I wonder how much concerns over data integrity and the value of the database is holding back Veterans Choice.
Again, the health data VA gleans from its veterans is invaluable.
Disrupting health care data tracking by allowing veterans a choice through a voucher system would negatively impact this research tool.
Dates Do Not Line Up
I intend to get to the bottom of this contact issue, which appears to be little more than a white label scheme propped up by a good salesman.
But there is something immediately apparent with each story Meshkin puts out. The dates do not line up that Meshkin tells about the relationship with VA.
In December, Flow Health told GCN it entered into a partnership with VA to access veteran genomic data two months earlier, as the five-year deal "was finalized in October and announced at the end of last month," meaning November. (emphasis added)
According to GCN, the partnership was supposed to go operational in January 2017, "Flow Health is set to begin operationalizing its plan in January and expects no changes as a result of the upcoming change in administrations as President-Elect Trump takes office." (emphasis added)
This month, January 2017, Flow Health apparently told VentureBeat the agreement was struck last Spring, "Last spring the startup Flow Health began a five-year contract with the Department of Veteran Affairs to examine all historic and ongoing medical records." (emphasis added)
Who is telling the truth? Is it GCN, or VentureBeat, or is the "Hall Of Shame" former NASCAR owner Alex Meshkin telling fish stories to boost investment in his company?
Profits On Backs Of Volunteer Genomic Data In UK
American veterans are not the only unsuspecting individuals whose genomic data is being targeted by profit-minded companies:
"Earlier this year, Google was criticized when details of a collaboration with the National Health Service in the United Kingdom were discovered. Initially the deal was thought to only collect data to make a predictive app that helps doctors treat patients with kidney disease. Later the program was found to be more extensive and to include more than one million retinal eye scans.
"Google says DeepMind's computer vision could greatly reduce the risk of blindness for people with diabetes, and the program has gained the backing of sight-related charities and organizations. But critics are upset that their data was shared with a private company who stands to benefit financially as a result, and that their personal data, though anonymized, will be shared without their consent." (emphasis added)
Did any of you consent to your health care data or genomic data given to Meshkin so he can profit from it?
Meshkin says to not worry about the profit motive for Flow Health since his startup company supposedly cares about veterans while also intending to profit from our genomic data:
"I think the key thing is we're very focused on, just like other organizations that work with the VA, helping veterans, and without access to the data, we're not going to be able to build machine learning that's going to be accurate, so it benefits everyone by making the data available." (emphasis added)
How much will veterans get paid for providing unfettered access to their genomic data for VA to apparently hock through contractor back channels?
Another Problem – Where Does Company Exist?
Flow Health Inc is supposedly a San Francisco-based company conducting business in the State of California, located at:
182 Howard St
San Francisco, A 94105-1611
(415) 231-5200
DUNS 07-955-0506
However, when you look at the company's website, flowhealth.com, no physical address is readily listed. The website indicates the firm is supposedly based in San Francisco, with the above phone number, but that is all.
The website has no about page, and it is registered behind a privacy wall making the ownership appear anonymous. The whole operation seems sketchy based on the website alone in the context that the firm is supposedly handling our private health information.
I tried to look it up on the California Secretary of State website that lists companies registered to legally conduct business in the state like Google and Apple. "Flow Health" is not registered in the state as an alien corporation or domestic corporation.
I did find Flow Health Inc registered in Delaware under file number 5458678. Its registered agent is:
Delaware Intercorp LLC
113 Barksdale Professional Ctr
Newark, DE 19711-3258
(302) 266-9367
Individuals Involved With Flow Health Per Angel List
On Angel List, a website that joins investors with new companies, you can find the full list of individuals supposedly involved with the company presently or in the past are:
Founders
Robert Rowley
Chief Medical Officer
Founder @GroupMD. Physician and creator of the technology used by Practice Fusion, serving as its CMO until 2012. Health IT consultant 2012-now.
Dmitry Shingarev
Head of Engineering
Founder and CEO at EigenGraph
Divakar Rayapaty
Full Stack Generalist, Architect, @Priceline.com
Alex Meshkin
CEO
CEO of @FlowHealth, former CEO of Toyota Motorsports' Flagship NASCAR racing team, Johnson & Johnson and Eli Lilly
Investors
Colin Evans
Independent Consultant at Evans Ventures
Employees
Alex Demidov
Developer and Team Leader more than 10 years (Java, Go, NodeJS)
Alex Meshkin
CEO of @FlowHealth, former CEO of Toyota Motorsports' Flagship NASCAR racing team, Johnson & Johnson and Eli Lilly
Maciej Migacz
CEO at Semantive; polyglot software engineer (scala, go, java) experienced with big data solutions; open mind with strong technological background
Roman Luzanov
Employee
Good experience in iOS. I want to improve my programming skills as much as I can. Everyday I try to know smth new. I get pleasure from beautiful code.
Past Employees
Shahroz Khan
Android Developer
Senior Android Developer. Worked at @THE O @TenMarks Education @edX .
Alexey Naumov
Lead front developer
front-end developer (angular, react + flux) with Ruby on Rails background
Roman Tolmachev
Android Developer
Co-Founder at Kedzoh. Senior Mobile Developer, participated in numerous projects from Russia, USA, Chile, Brazil. Studied Nuclear Physics at Tomsk University.
Advisors
Erick Tseng
Head of Mobile Products at @Facebook. Formerly Lead Android PM @ @Google; McKinsey. @Massachusetts Institute of Technology, @Stanford University.
Colin Evans
Independent Consultant at Evans Ventures
Neri Cohen
Medical Director, Greater Baltimore Medical Associates; Chief, Division of Thoracic Surgery at GBMC Healthcare
Attorneys
David Harlow
Attorney
Healthcare Lawyer & Consultant // Focused on digital health, data privacy & security … & all things healthcare // Advisor to companies of all shapes and sizes
Do any of these names seem familiar? Have a guess where any of these people are from?
It may be worth noting, with all the negative press about Russian hackers, that Flow Health is not afraid of recruiting developers and programmers for remote work from Moscow rather than hiring Americans, or even veterans, to do the same work.
I found a few ads for job placement for programmers up to 80 thousand rubles for work at the Russian partner (named OOO "Hals Flow") of Flow Health to work on the Flow Health system from Russia:
"We use the latest technology in all phases of the development process, starting from version control and ending deployment. We offer formal employment with all-white wage and all social guarantees provided by law. All employees are invited to share in the Flow Health, Inc, our American partner."
I have nothing against Russian programmers, they make some of the best hackers.
But I do wonder why Flow Health has a partner in Russia and why this partner was not disclosed anywhere on the Flowhealth.com website, as far as I can see.
Was the relationship disclosed to VA prior to the October 2016 agreement?

Iran Connections?
Normally, I would not mention what I am about to mention, but the present political climate warrants evaluating ties to foreign countries now more than ever.
Adding to concerns of potential security and conflicts of interest, the Meshkin's relationship with Iran should at least be vetted given the present political climate. Meshkin's father, Shahram Meshkin, emigrated from Iran. He was apparently involved in pharmaceuticals to some capacity, a directly both of his sons gravitated toward.
Past Family Business Practices
In 2006, Shahram and his wife Mary Ann Meshkin filed for a protective order to prohibit production of their private assets at Wachovia Bank connected with a lawsuit against their son Alex Meshkin. Alex Meshkin's two companies, Bang Racing and Nutzz.com, were being sued for fraud by investors at the time. Plaintiffs accused Alex of moving money to Mary Ann's then newly formed a company called Angel One to evade court review.
Meshkin's brother Brian Meshkin runs Proove, a similarly situated pharmaceutical startup who as a 20-year-old actively supported the Bob Dole campaign in 1996.
Three years later, he co-founded the dot-com-bust SurfBuzz.com. It made Wired Magazine's "dot com to dot bomb" list when it folded after burning through $3.5 million of investor money in a few months:
"If ever a startup embraced the whole make-a-fast-buck, dot-com ethos, it was Surfbuzz.com, an auction site that awarded expensive prizes to its customers. The only buzzing to be heard now is from the flies swarming over the corpse of Surfbuzz, which said Tuesday that it is going out of business." (emphasis added)
RELATED: The fervor of a young Republican Campaigner: Brian Meshkin, 20, believes that Bob Dole and his own father are living proof that The System works
Brian Meshkin Speaks Out Against Flow Health CEO Spin
That was in 2000, and a falling out between the brothers at the time resulted in sale of the business to the investors.
The now estranged brother, Brian Meshkin, went on to found a company that is now a recognized leader in genetic research focusing on Opioid addiction.
He spoke with me today at length about the lessons he learned from SurfBuzz.com and his brother's endeavor at Flow Health.
On the record, Brian commented that Flow Health appears to be little more than a "paper tiger" and that they likely have no business with employees in San Francisco, from what Brian can see online, Flow Health "is just made up."
"It does not really exist in that there are no real employees," or an office in the general sense.
Shockingly, Brian later disclosed Alex likely still lives at home based on his conversations with family members he still speaks with and Facebook photos online, "He lives with my folks… He is a 36-year-old that still lives at home with his mom and dad."
So how did this 36-year-old talk his way into almost getting access to the Million Veteran Program and its 30 terabyte data?
I intend to provide a much deeper assessment of my hour long interview with the Proove founder, but suffice it to say the Flow Health Inc operation sounds like little more than smoke and mirrors, which is how Alex Meshkin encourages investors to invest.
Build a fancy website. Sell the concept to investors. According to Brian, what Flow Health is telling investors and the public about the MVP data and what it would do with access is "impossible."
I asked if Flow Health would have the ability to process the 30 terabytes of data the company asserts. "The magnitude of data that he was talking about in the story, you cannot process that. It is not realistic… There is no way to pull in all the data [Alex] is talking about at this time."
And Brian would know. Proove, Brian's company, owns the largest big data bank on chronic pain that was approved through the rigorous IRB process.
Apparently, investors are not the only ones who fall for the fancy website scheme coupled with tech savvy terminology.
VA was ready to hand over all our health care data without conducting due diligence review of the firm or its owners, like Alex Meshkin, at least if you believe what VA Public Affairs said about the deal, and once they did take a look under the hood, they ran like hell.
Had no one asked VA about its due diligence review in December, the "Wall Of Shame" former NASCAR owner would be elbows-deep into your genomic data learning all about the findings of your recent proctology exam.
At the end of the day, here, somebody is lying.
Is it VA? Or is it Flow Health? Or, is there more to this story? Congress needs to take a look.
UPDATE: 1/26/17, 4:20 PM. I was contacted by Brian Meshkin today about his brother's company and past business practices. The story was updated to reflect statements from Brian.