VA Screwing TBI Vets – Get These Quick Facts For Your TBI Evaluation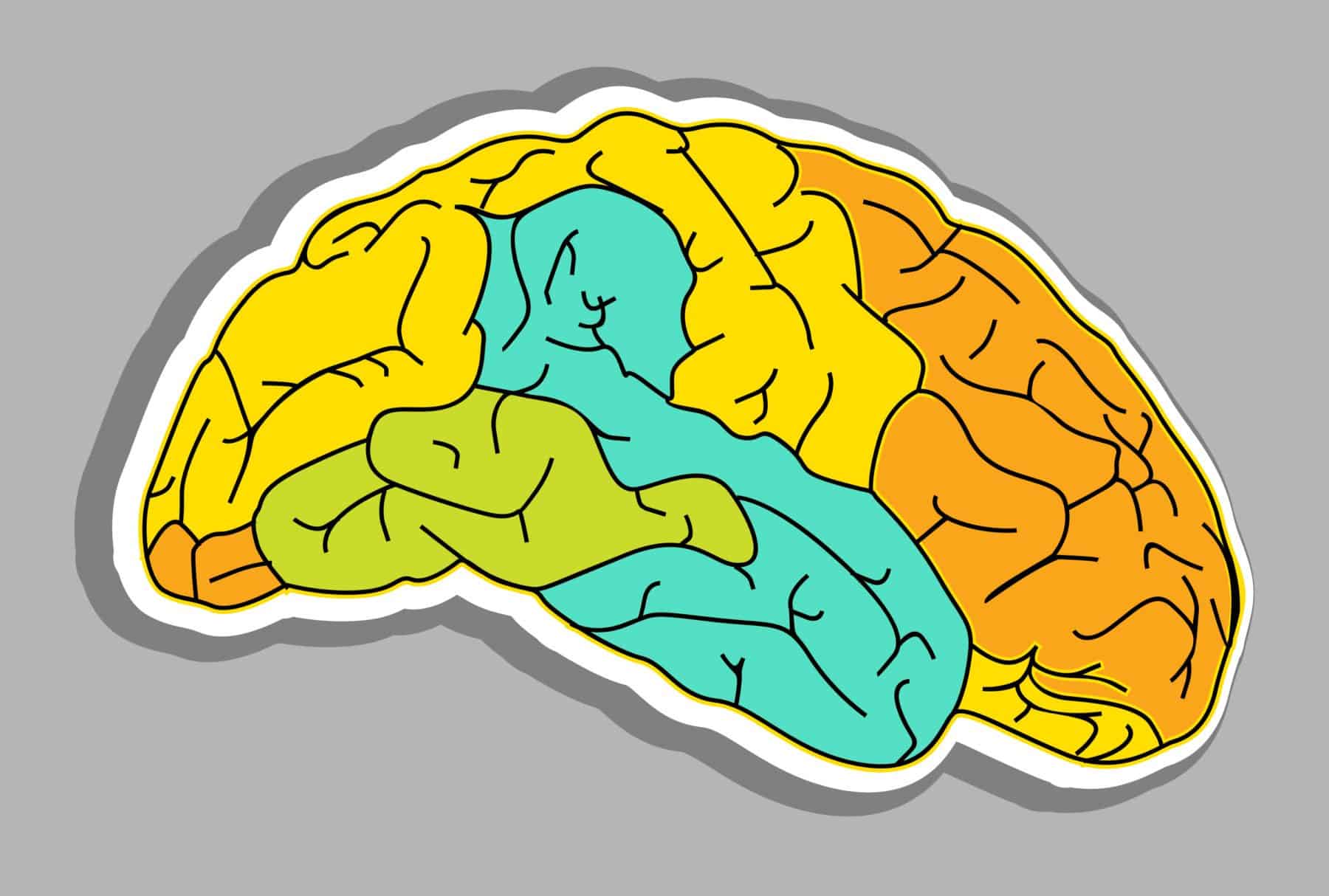 VA gives tons of TBI evaluations every day, but before your TBI evaluation, make sure you are armed with the facts.
Today, I put together this down and dirty collection of most of my data from VA regarding its treasure trove of traumatic brain injury (TBI) evaluation materials I received through two FOIA requests I recently received back from the VHA FOIA Office. These evaluations are specifically for Compensation & Pension (C&P) evaluations.
Exposure of the TBI database I assembled below led to the exposure of a massive VA scandal where VA admitted to using unqualified doctors and nurses to evaluate TBI service-connection for veterans from 2007-2015.
RELATED: VA 'Greatly Regrets' Its TBI Exam Scam
Former Secretary Robert McDonald created an equitable relief package for veterans impacted by the scheme that could result in veterans getting an earlier effective date back to the date of the error.
VA TBI Disability Claims
Here is what VA sent me in their responses:
Training Videos To Diagnose Mild TBI, Moderate TBI, Severe TBI
The videos below are the actual training videos VA uses to educate its medical staff before they can evaluate you. When you watch the videos, you may notice some unusual things about the way the narrator talks and how often they fail to mention moderate TBI and severe TBI. Moreover, the videos are hard evidence that VA encourages its examiners to attribute the residuals of TBI to post-traumatic stress disorder (PTSD) and related mental health disorders.
It is almost as though VA wants to minimize the residuals of TBI to avoid payment. By attributing symptoms to PTSD instead of TBI, it inhibits a veteran from receiving a rating of 100% Permanent and Total. It does this because PTSD ratings are presumed to improve and result in VA requiring follow up evaluations every few years. Further, it keeps the rating lower due to the combined rating math VA uses. Beyond this, there is a huge stigma about veterans with PTSD, and being inappropriately diagnosed with PTSD could case a very real harm in both society and in the type of health care they receive.
TBI Residuals
Veterans suffering from the residuals of TBI not only have to deal with their own problems, but they have to deal with VA covering up the severity of their injuries.
Why? Because the DoD and VA do not want the American public to truly know the cost of war when the troops come home. If we knew the real cost of war, we would probably change our foreign policy.
I have heard the most absurd denials lately and want to tell you of a few.
Charles Gatlin Case
Most recently, my friends Ariana and Charles Gatlin were put through the ringer. There, a VA psychologist used an improper screening tool, according to the Montana Board of Psychology. Gatlin suffered a TBI in combat when he was hit from with a car bomb while dismounted in Iraq. He had already been diagnosed with moderate TBI three times by DoD doctors. He was then medically retired at 70% for TBI before VA had its way with him and dropped his rating for TBI to 10% for mild TBI three years later.
Another veteran was shot in the head and received a 0% disability rating. Yet another was knocked unconscious for 30 days by an improvised explosive device (IED) and had a Glascow Coma Score of 3 – the score does not go any lower – he has a TBI rating of 10%.
Signs You May Have Been Screwed
TBI Claim Problems
There are some warning flags to help you know if you were screwed with a denial, 0% rating or 10% rating:
If you were exposed to a blast
If your Glascow Coma Score (GCS) was under 13 (possibly moderate TBI)
If you cannot remember the incident beyond 24 hours post TBI (possibly moderate TBI)
If your behavior was altered for some time post TBI, unusual urinating in sleep, sleep walking, etc (possibly moderate TBI)
If you were unconscious for longer than 30 minutes or the amount of time is not truly verifiable, ie you did not have a stop watch running (possibly moderate TBI)
If you have gliosis or some form of brain scarring via an MRI or CT Scan but VA said it was MS or Lymes Disease (possibly moderate TBI)
If you have memory problems, had a positive neuropsychological screening, ie objective evidence, and the doctor blamed it on alcohol (possibly moderate TBI)
If you have a lot of subjective symptoms with only a 0% or 10% rating
[This is just a generalization for informational purposes only. Individual claims may vary.]
Mild TBI vs Moderate TBI
Note that a moderate TBI with residuals could be rated at 70%. Mild TBI with residuals and objective evidence (psych assessment and/or positive imaging) could be rated between 40% to 70%. It is important to note that the initial severity of the injury does not absolutely predict long term prognosis. This means that a patient with a mild TBI may fully resolve with no permanent symptoms. Similarly, a patient with either a mild TBI or moderate TBI may not fully recover and have minimal residuals – such a person could possibly receive a lower rating from VA.
TBI Severity
It is important to note VA's "level of severity" measure, which could vary depending on the point of view of the medical examiner. A "3" will warrant a 70% rating for TBI plus residuals. For that evaluation level, the examiner must find evidence to support a moderate cognitive impairment in memory, attention, concentration, or executive functions facet.
The catch here is that the symptom in question must be attributed to TBI and not something else. Many moderate impairments types at level 3 are excluded by most examiners if the severity of initial TBI was not greater than mild. As you will notice in the videos, more severe symptoms are assumed to be attributed to other things since mild TBI does not usually last longer than a few months in 95 percent of all TBI victims. So, while VA claims initial severity does not matter for a TBI rating, it actually does by serving as a filter for higher disability ratings.
The fact is, VA is all over the map on TBI, and its policies ignore modern science to save a buck. They use tests that were created to diagnose dementia, and then use those to measure a veteran's TBI severity and residuals. If you had already been diagnosed with TBI but VA later wanted another bite at the apple, be sure VA used the right examinations and not a mere screening.
Screenings are generally used when there is no confirmed condition. They are less accurate but are quick and cheap to give. Learn more about VA's screening tools, referred to as Brief Assessment Batteries in this linked VA presentation.
Evidence On TBI Claims Processing
Here is the evidence and how we got it
Back in December, I filed a FOIA request for all VA's training materials related to TBI and the certification all clinical providers are required to pass prior to doing a C&P evaluation. I filed a second FOIA to see what our local Minneapolis VAMC uses to diagnose and treat TBI. I have put countless hours into this project to poke holes in VA's fraud against veterans, and that work has finally paid off.
I plan to explore the data more in depth over the coming weeks, but I wanted you to have access to the documents to help with your claims, immediately. VA is trying to scam veterans and their families out of billions in compensation and support by forcing families to bear the cost of the long term conditions.
VA TBI Training Video 1 of 2
Statements in video to take note of in Part 1:
Severity must be assessed in 24 hours and cannot change (incorrect fiction created by VA)
(Yet, only mild TBI can be fully assessed in first 24 hours)
Moderate to severe symptoms cannot be assessed until after day 1
Mild TBI is addressed almost exclusively, few notes on symptoms of moderate TBI and severe TBI
Notice "malingering" and veteran knowledge of condition
This video mentions mild TBI almost exclusively. The statement that TBI severity must be calculated within the first 24 hours and that it cannot change from that point is absurd. Such a scheme could cause a veteran to be improperly noted to have mild TBI because only the first 24 hours matter (according to VA). Then other residual conditions could be falsely attributed to PTSD and other disorders. However, in order to comply with VA regulations, any evaluation must factor in the full week after the injury to see if additional impacts are noted.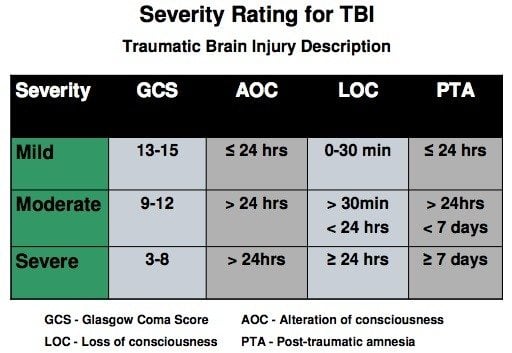 By failing to equally address symptomology from A to Z for each severity level (mild, moderate, severe), it gives examiners a false emphasis of potentially less severe symptoms. They will not be familiar with symptoms that fall into the grey area.
This is similar to the Madigan scandal and earlier Army scandal where veterans were falsely diagnosed with Personality Disorders to avoid payout for TBI and PTSD.
VA TBI Training Video 2 of 2
Statements to take note of in Part 2
Symptoms Of TBI
Immediately within the first minute, you should notice something about screening accuracy. These screenings like MoCA do not catch all the symptoms of TBI. Yet, if the veteran's particular symptoms are not addressed in the pre-existing exam, that veteran would have a reasonable chance of being improperly denied benefits.
Here, the psychologist is a fellow and not a full-time neuropsychologist at the facility. I think his lack of training and experience is worth noting.
Montreal Cognitive Assessment
He does not identify MoCA by its full name, the Montreal Cognitive Assessment. He also fails to adequately address that MoCA was created to screen for dementia in Alzheimer's patients. The screening tool is for use to detect "mild cognitive impairment" and not moderate TBI or severe TBI related to measures of cognitive impairment. Moderate TBI and severe TBI symptoms can be far more complicated and may not show up in a MoCA screening.
False Positives vs False Negatives
Also, you should notice he talks a little about false positives but does not dig too deep into false negatives. A false positive happens when you flag someone as having TBI symptoms when they do not. He also claims that symptoms will not "wax and wane" and that test results should not be terribly different across a span of time. Of course, if you have a bad "fatigue" day or excessive stress that day, your results will likely be significantly different than on a good day.
"Average" vs The Veteran
Another factor that strikes me as odd is VA's fixation on "average."
If you score average on the screening, they immediately conclude you are fine and that no TBI with residuals exists. This puts many "high functioning" individuals at a disadvantage because, overall, they will have good scores despite some severe deficits due to TBI. VA will punt these people, meaning they will deny their claim or minimize it.
However, like a sports car, if one component in the car is off, the entire car might run horribly. Yet, if you check each part individually, you may not notice the problem. Thus, it is possible for a Jaguar to run more slowly than a Ford Escort if one of its 12 cylinders is misfiring.
Segmentation Of Disability vs Entire System
That is VA's entire strategy when it comes to C&P based on my own research. They segment each condition and body part away from the whole, which could minimize the overall impact of the condition. Whether accidental or overt, this strategy is harming veterans. We not only fail to get proper compensation, we also have certain medical benefits withheld since the condition was missed by C&P.
Getting an initial TBI determination from VHA on the health care side can be like pulling teeth. Yet, if you have a TBI determination from C&P, the gates open up and you can generally get in quite quickly to your local TBI specialty clinic if your VHA has one.
Feedback On TBI Claims
If any of you have feedback or additional information, please send me a note. This topic is huge, almost as big as the fraud VA is pulling over the eyes of the American public.