Top Lies Veteran Readiness And Employment Officials Tell Veterans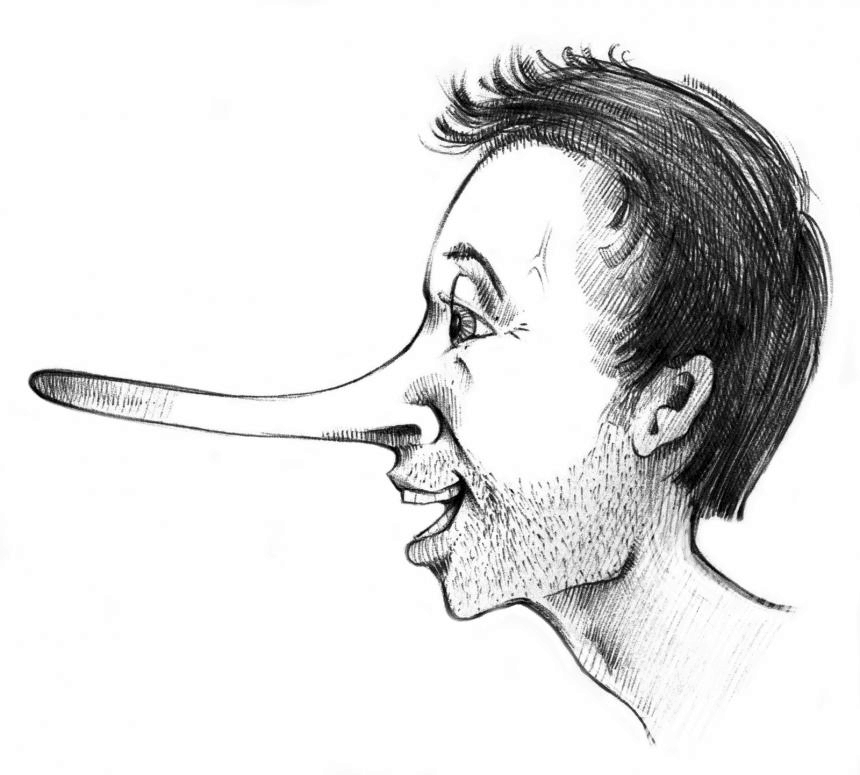 Many veterans fight with Veteran Readiness and Employment (VR&E) to win benefits wrongly denied. Sometimes it takes veterans years before we figure out that program administrators are straight up lying to us.
Sometimes they lie to avoid work. Sometimes they lie out of principle (e.g. VR&E does not pay for graduate school.) about what the program can do for any veteran.
Want to know what those lies are before you fall victim? Are you curious to learn if you are already a victim? Want to figure out what do to about it? Good, keep reading.
Now, if you want to cut to the chase, I suggest checking out the Voc Rehab Survival Guide I wrote that helps veterans kick bad counselors in the pants on a daily basis.
But, if you'd like to focus on the lies for now, please continue…
Thousands Denied Veteran Readiness Benefits
Thousands of disabled veterans apply for Chapter 31 Veteran Readiness and Employment benefits every year.
Over the past decade, the number of applicants has almost tripled from 60,000 to 170,000. During that time, VR&E barely increased the number of Veteran Readiness Counselors hired to process veterans' claims.
As the number of applicants has skyrocketed, the number of veterans approved for program services has stayed around 30,000 to 40,000.
So what does that tell you given the number of applicants increased?
Some veterans are successful in getting the benefits they deserve but many more applicants are not. In fact, each year the relative number of applicants being denied is well above the number approved.
In my time researching and writing about VR&E benefits (over a decade), there seems to be a common theme arising: many Veteran Readiness Counselors lie to veterans.
Many veterans are misled about what VR&E can do for them even though policies exist that contradict what counselor say. And when veterans ask about the policies or regulations, they are often greeted with blank stares or obstinate pushback.
Why Do Lies Continue?
This leads me to hypothesize that either there are informal guidelines for excuses to evade benefits grants somewhere that Veteran Readiness Counselors live by. Or, there is an underlying discussion between offices as to what excuses can be used to keep deserving disabled veterans from their benefits.
Book Of Q
The VR&E Lies conundrum reminds me of a period of my life when I spent a great deal of my recreational time researching the Bible in England. Yes, I thumped my fair share of Bibles. Still do.
Living north of London at the time, I used the ESV Bible, the Cambridge Companion to the Bible, the Nag Hammadi Scriptures, and a copy of The Living Buddha, Living Christ that my grandmother sent me. That is where my journey for truth started, well before my (mis)adventures with VA.
Over past decades, biblical scholars have found there to be such commonality between the New Testament Gospels that they came to believe a fifth text existed prior to the New Testament gospels being written referred to as "Q." This Book of Q is believed by many scholars to be the first written gospel that contained many of the quotes and anecdotes of Jesus' time on Earth.
A VR&E Book Of Q?
In a similar way, I cannot help but speculate that there is a similar text that creates a common set of lies Veteran Readiness Counselors tell disabled veterans when denying claims. In my searches for it, I seem only to find regulations that support veterans' claims for benefits — strange.
Some VR&E Background
The Department of Veterans Affairs Office of Inspector General (VA OIG) ordered an audit of the VR&E program in 2007 and a subsequent survey sampling of 80,000 veterans. The watchdog wanted to find out why so many disabled veterans never complete the program.
While VR&E boasts a success rate of close to 75 percent to the U.S. Congress, the real number is much lower.
According to the VA OIG, the true success rate is closer to 18 percent. How does that make you feel about the program and its administrators?
Many qualified veterans drop out of Veteran Readiness and Employment (VR&E) before developing an Individualized Written Rehabilitation Plan (IWRP). Many more drop out before finishing the program.
VR&E has not been including these cases in their reported success rate, but they have become great at jiggering the number to look good when it counts.
In Corporate America, this may be called "cooking the books," for which people have gone to jail or been sued.
Lucky for VR&E, the officials of this ENRON of the federal government are largely blanketed by sovereign immunity. The government has to agree to let you sue the government. Convenient.
So that should give you some of the backstory to fill in the gaps and provide context. The reality is the program is dramatically understaffed and underfunded. Counselors manages caseloads that are too large.
For those counselors who lie rather than following the rules, the agency lacks accountability mechanisms to prevent lying to veterans.
Top 5 VR&E Lies
The following is a list of a few of most common fish stories given by Veteran Readiness Counselors to deny veterans access to Chapter 31 benefits:
1. Veterans with high disability ratings usually fail to complete their training.
2. You cannot use Vocational Rehabilitation if you are Individually Unemployable (IU).
3. Veterans with families have a harder time completing their programs.
4. Veteran Readiness will not pay for graduate school.
5. If you have a job, you do not qualify for Veteran Readiness.
Lies – all lies. In a VA Veteran Readiness and Employment (VR&E) Training Module Study Plan you can get plenty of valuable information about the program. Combined with the audit and survey linked above, the majority of truths to the lies can be found. So let's raise the curtain a bit to reveal the great Oz.
Lie #1 – Veterans With High Disability Ratings Usually Fail To Complete Their Training.
Truth – The survey states that veterans with a higher disability rating also have a higher likelihood of successfully completing their program. This includes veterans with VR&E ratings of "serious employment handicap."
Lie #2 – You Cannot Use VR&E If You Are Individually Unemployable (IU).
Truth – According to the training module, veterans with a 100 percent disability rating can and do use VR&E for retraining purposes to obtain jobs, if possible. Additionally, veterans with an IU are also allowed to use the program. Further, finishing the training program does not automatically result in a reduction of IU. Supposedly, it cannot be reduced for a year following employment.
Lie #3 – Disabled Veterans With Families Have A Harder Time Completing Their Programs.
Truth – There is no significant effect on program success rates when comparing veterans with families to those without families. This includes a comparison between veterans relating to spouses and veterans with children.
Lie # 4 – VR&E Will Not Pay For Graduate School.
Truth – I used VR&E for my undergrad and now have an Individualized Written Rehabilitation Plan stating I can attend law school in the program. 'Nuff said. VR&E will send people to graduate school, to include law school, medical school, dental school, and airline pilot training. It can also pay for starting small businesses and allocating more than $100,000 for the start-up, according to participating SBA Veteran Business Counselors working with the program.
Lie #5 – If You Have A Job, You Do Not Qualify For VR&E.
Truth – Over 42 percent of all disabled veterans using VR&E services are employed at the time of admittance. Thirty-five percent hold jobs throughout the period of retraining. Of those, over half of them felt their current job was in line with their military and/or civilian training. So, 28,000 veterans who used VR&E for retraining were employed at the time they entered the program.
That's the truth about the VA, according to the VA. The information is out there, but it's not presented in a way that is readily accessible. Plus, it's hard to pick your head up to do the research when your horns are locked with your Veteran Readiness Counselor.
To the quality counselors out there, thank you for your diligent efforts to support disabled veterans in their quest for purpose and success outside of the green uniform. And to those who dish out fish stories, I for one have had it up to my eyeballs with you. There will be a day of reckoning, in this life or the next.
Accountability will come for all the lives that have been hurt by the renegade behavior of some Veteran Readiness Counselors. Many media outlets have begun to investigate the actions of the VA, including the actions of VR&E officials. To you who do harm to vets, it's time to be on the right side of this story.
Email questions to: help @ armopress.com
Good News…
Tens of thousands of veterans have benefited from this article and its updates over the years. To help really drive the lesson home, I created a free eBook you can download that not only covers the topics here but goes more in-depth into the lessons for added support. Get your copy delivered right into your inbox.
Again, if you want to support what we do and want to win your benefits, I suggest you check out our Voc Rehab Survival Guide.